The stool was among the first types of furniture. Simple, with three legs and a flat top, it served the most basic need: to sit. In this week's theme article, we take a look at stools, which have evolved to incorporate various forms for different living and entertainment arrangements. Designers today use three, four or five legs, producing stools at heights that match tabletops or higher surfaces like bars and counters. These are ten of our most popular products specified by architects and designers in the past year.
1. BCN Stool by Kristalia
The BCN stool by Kristalia offers a unique curvilinear seat, fabricated in a plastic typically used as insulation for electronic components, for its ability to resist wear, solvents and heat. The seat is produced in black, white, fluorescent green and coral red, and comes with three types of support legs: fixed metal, fixed beech wood, or adjustable metal. The assortment of cool and warm finishes and its various height settings, makes the BCN stool usable for a range of settings.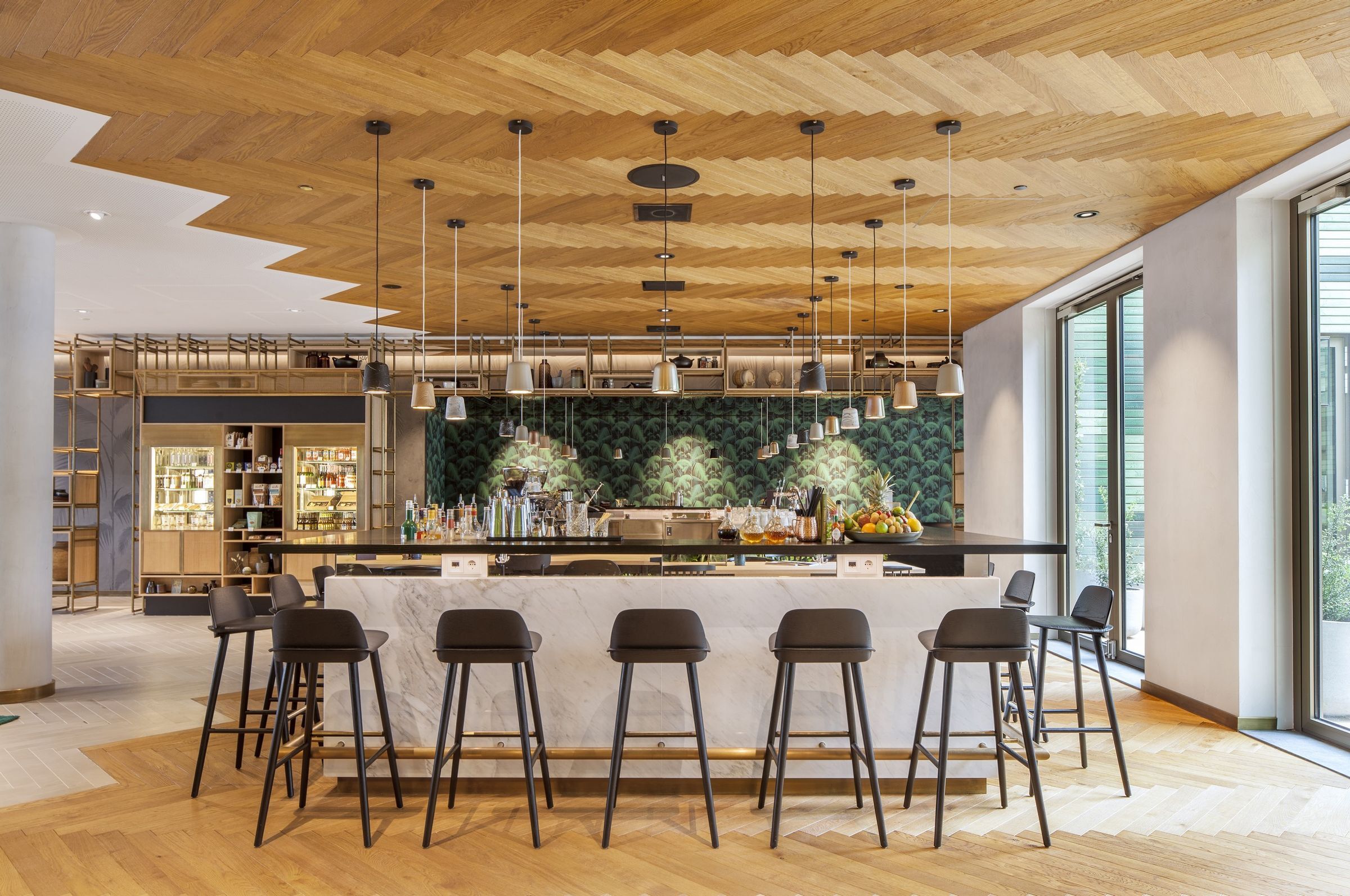 2. NERD Bar Stool by Muuto
Muuto is an international design company that works with leading contemporary designers to deliver new perspectives on Scandinavian design. The company's NERD Bar Stool is a stool that makes use of a traditional wooden four-leg base with a contemporary curved form-pressed veneer seat and back. The stool is available in two heights, finished in an environmentally-friendly water-based lacquer.
3. Babila 2702 by Pedrali
The Babila 2702 by Pedrali is a barstool made in 100% recyclable ash wood with a die-casted aluminum footrest. The design is described as "simple and direct" and is a product that comes alive in its details. A seemingly traditional stool, its tapered legs cleanly join the plywood seat that boasts a chamfered edge. The product is sized as a 345mm square in plan and has a height of 650mm. It is sold with two natural water-based varnishes and 11 colored lacquer options.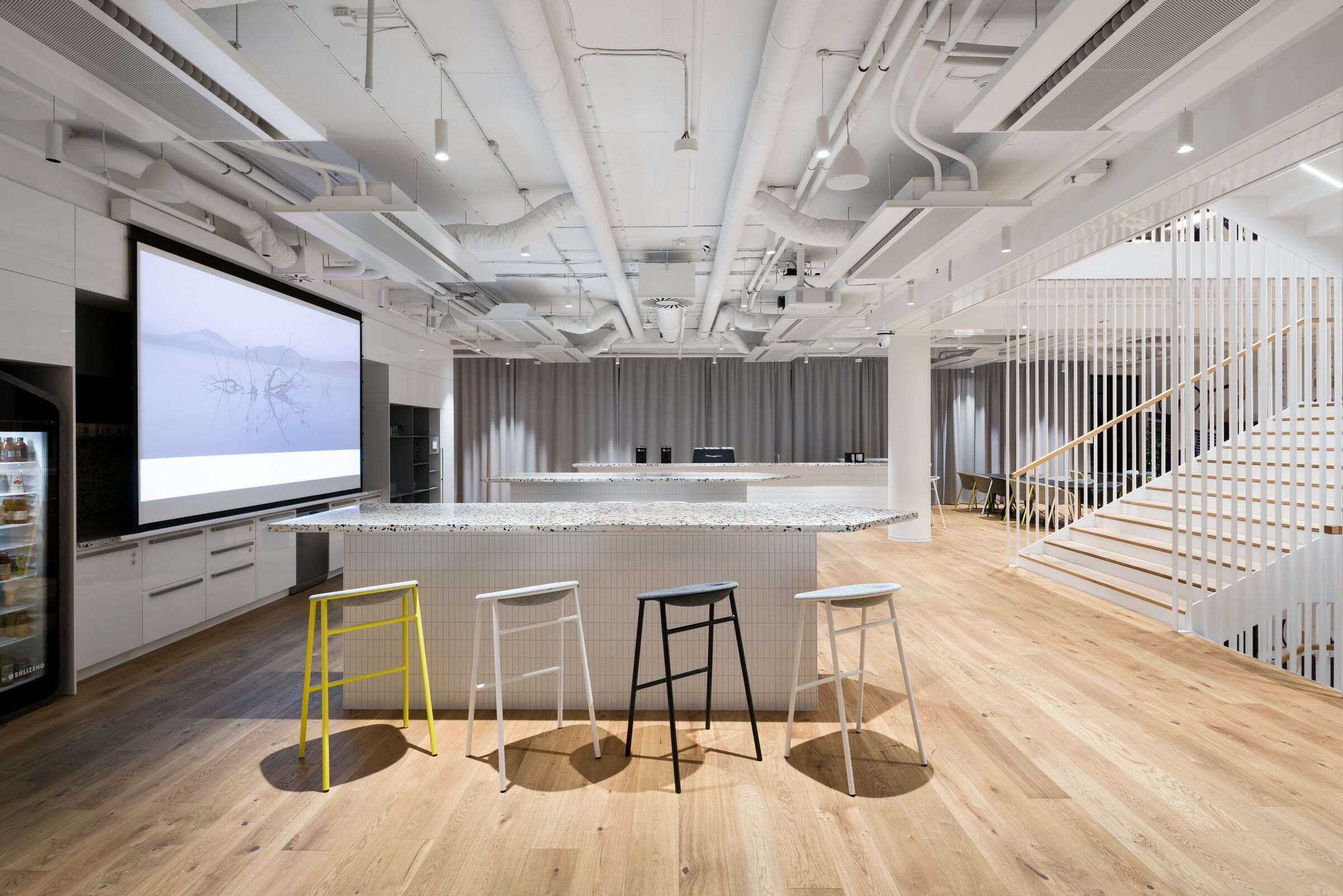 4. LJ 3 PET Felt Bar Stool by De Vorm
LJ 3 is a universal bar stool defined by its clean lines. The stool provides an ergonomically curved seat for high tables and bars. Fixed on a high-strength slender steel frame offered in bespoke colors, the sustainable PET Felt seat has a pleasant, soft-to-touch surface that can be complemented with optional seat upholstery. LJ 3 is available in 11 unique PET Felt blends. It is suitable for informal meeting or dining settings in offices, public spaces and bars. This piece of furniture is durable and recyclable.
5. Kuskoa Stool by Alki
The Kuskoa stool is a solid oak product designed by Jean Louis Iratzoki for Alki. The Kuskoa collection is an all-wood stool with a shape and form inspired by the first plastic chairs by Robin Day. The wooden curved shell can be front or fully upholstered in a wide variety of colored leathers, eco-leathers or wools. The wood is offered in eight colors ranging from natural oak to black valsan.
6. MIUNN by Lapalma
The MIUNN by Lapalma is a sleek stool made for the outdoors. It comprises a shell made of fire retardant polyurethane in white or black lacquer on a four legged base in either stainless steel or polyester powder coated finishes. The stool is offered in two heights and sits on smooth-rounded glides. Italy-based Lapalma is known for balancing craftsmanship with industrial techniques, efficient production and a focus on details.
7. Laia Stool by Alki
The Laia stool is another solid oak product designed by Jean Louis Iratzoki for Alki. The Laia collection is a reflection of Alki's
commitment to sustainable development. It features a simple oak frame topped with a plywood shell covered with foam, felt and
wool. The seat for this product can be covered with fabric, leather or eco-leather. The stool is produced in two heights, 940mm and 1080mm.
8. Arki-Stool ARKW6 by Pedrali
Italy-based PEDRALI has designed the Arki-Stool ARKW6 as a refined industrial and functional product. The ARKW6 is a barstool with a solid oak seat and legs that come with a light or dark stain. It also boasts a swivel with gas lift device, made to easily modify the height between 650 and 755mm. A steel footrest contrasts with the natural wood and aids in giving the stool a crafted look.
9. AAS32 by Hay
The About A Stool AAS32 by Hay features an injection-molded solid-coloured polypropylene seat. The 10mm curved shell floats above a four-legged molded plywood base in beech and oak. The stool is available in two heights with various colors and upholstery options. The product is designed for public environments, as well as for informal meetings and meals.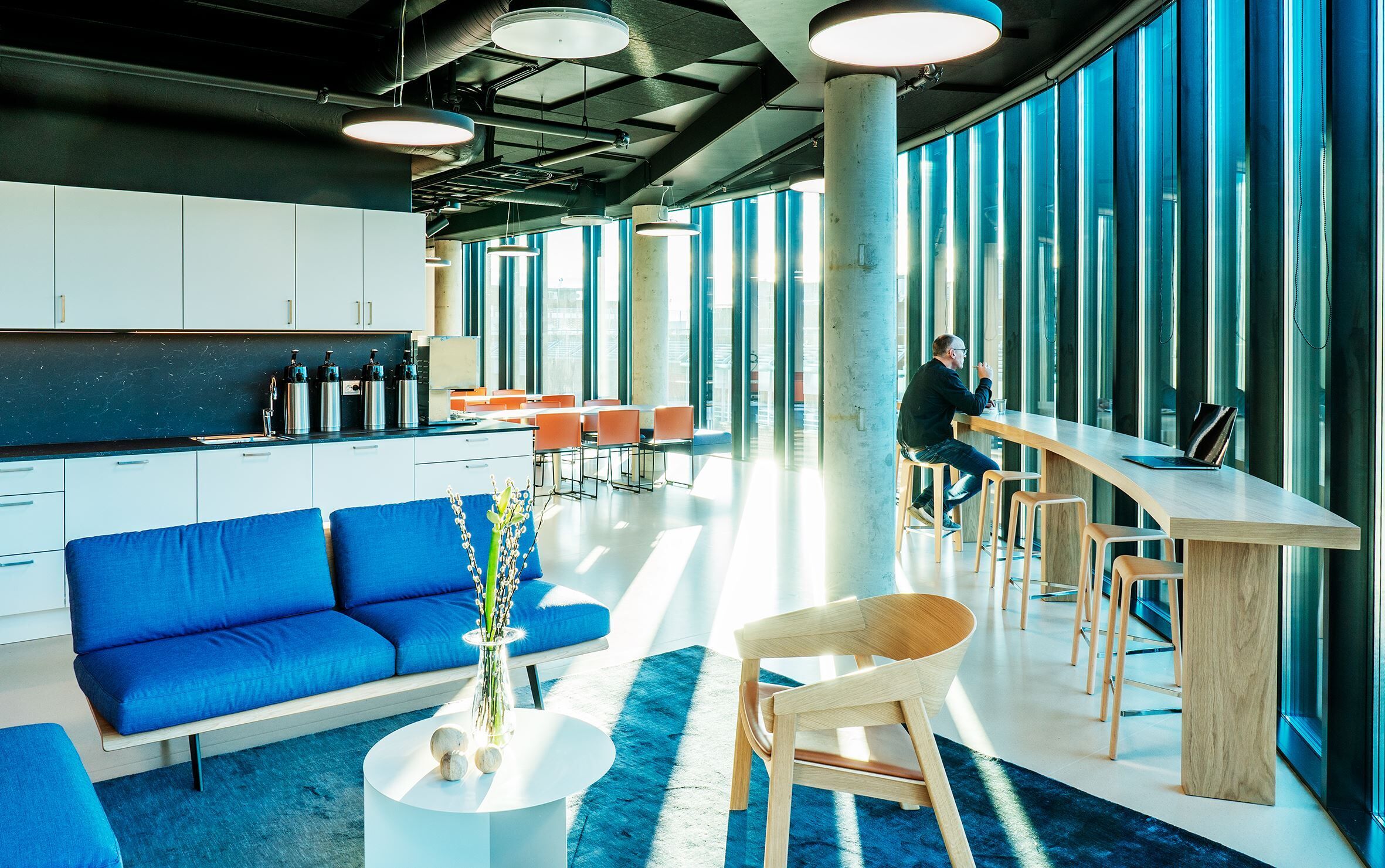 10. Ply by Arper SPA
Triangular in form and modular in nature, Ply by Arper SPA is a system of low tables and stools rendered in fluid lines of wood, engineered to create a continuous line from top through legs. Ply's playful geometry of surfaces recalls the game of Tangram, where shape and color work together to create open compositions. The stools are available in 440, 640 and 760 mm heights for dining and bar applications in natural oak and black finishes.