On a downhill land in the city of Blumenau, the S&R Residence takes advantage of the site to give users a ground floor experience. The rhythm of the house, especially the social area and the master suite, follows linear to the street sidewalk, providing a flat feeling of living. Thus, the couple's living area invites to look at the mountains and the horizon, bringing closeness to the green landscape.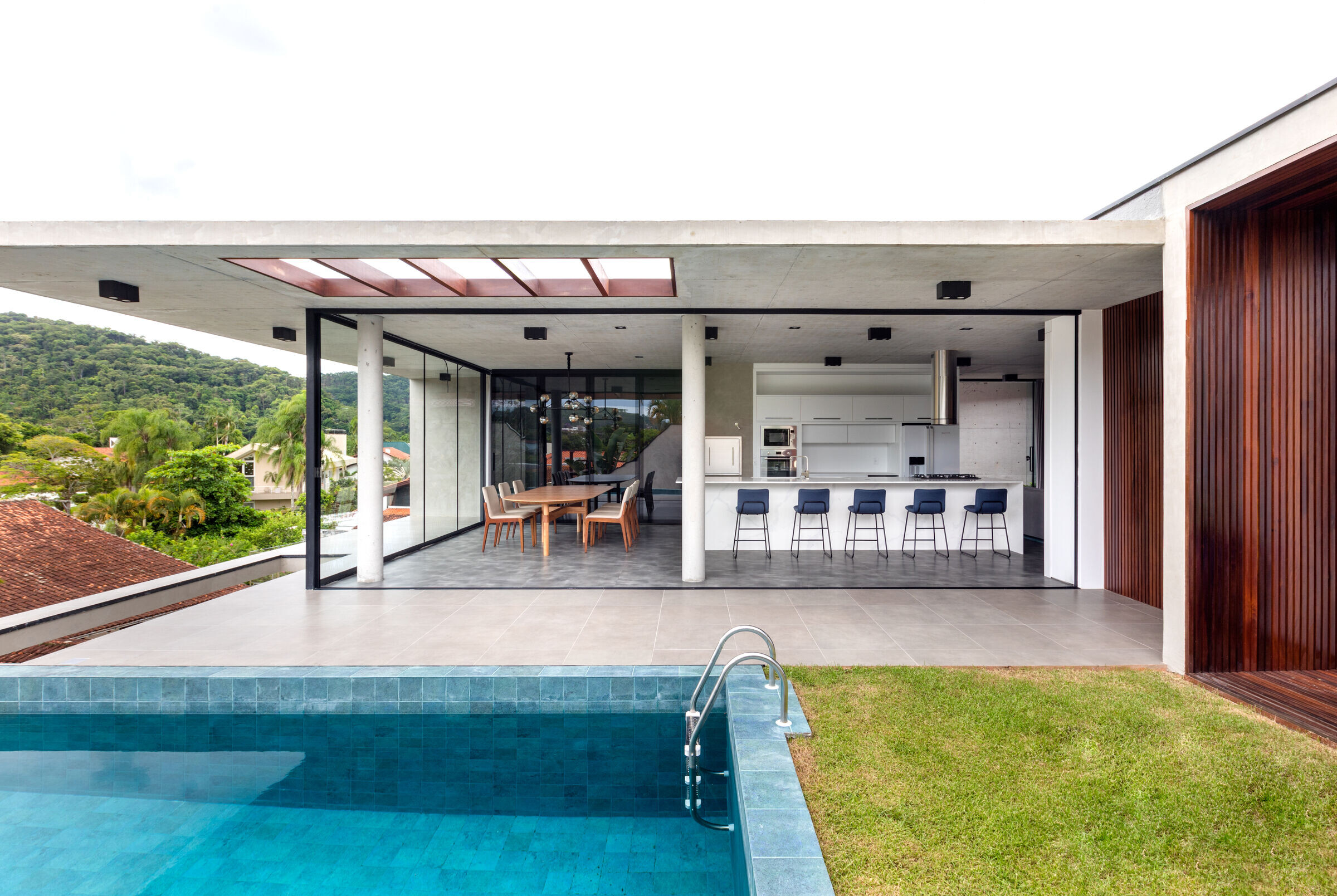 The shape of the residence respects the relationship between user, land, and landscape, overcoming the unevenness of the land by superimposing the volumes. With this, all the service area, gym, and possible future bedrooms are located in the lower floor, without compromising functionality, since the couple's daily life is less present in these environments.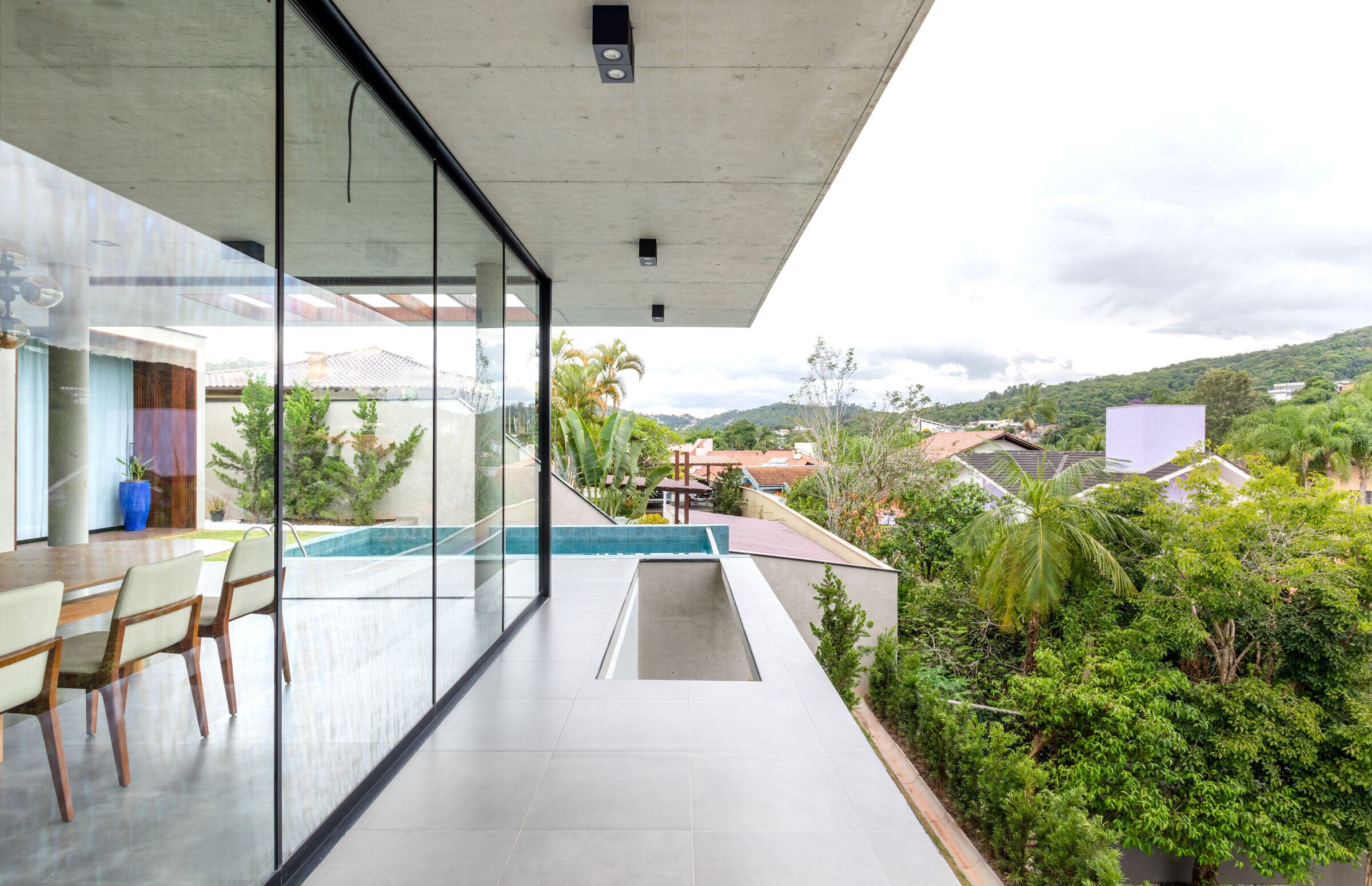 Upon entering the house, one notices clean circulation flows showing the skyline in front of the limits of the residence, and, as one moves inside, the environments are related in varied views, amplifying the path.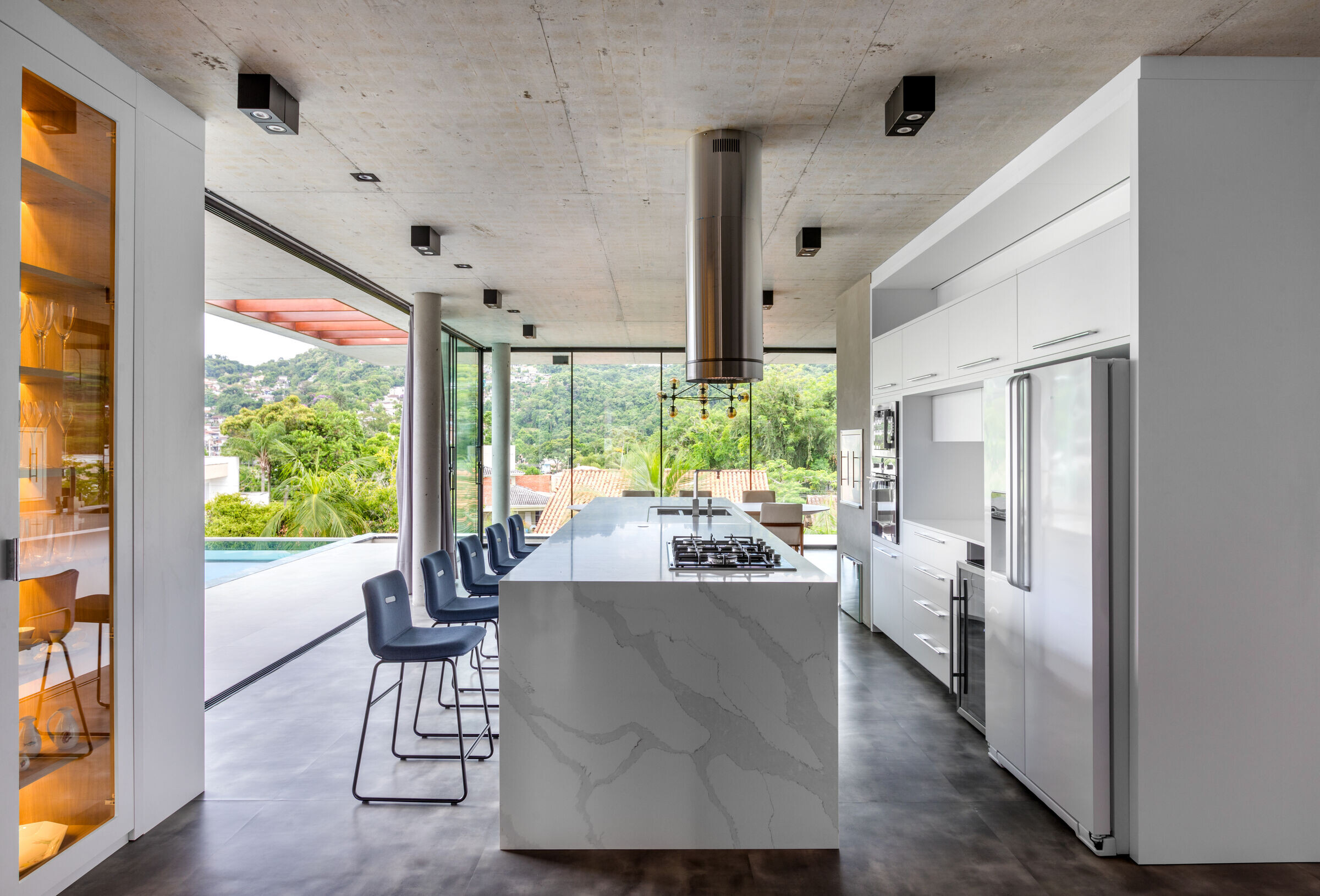 There is no separation between inside and outside, but rather a relationship, in which even though it is an environment with little local vegetation, this is present through the positioning of the openings in the eaves to the surrounding vegetation. Thus, the plan generates the relationship with natural lighting, sunsets and green mountains ahead, also calibrating temperature and generating east cross ventilation in all environments of the house.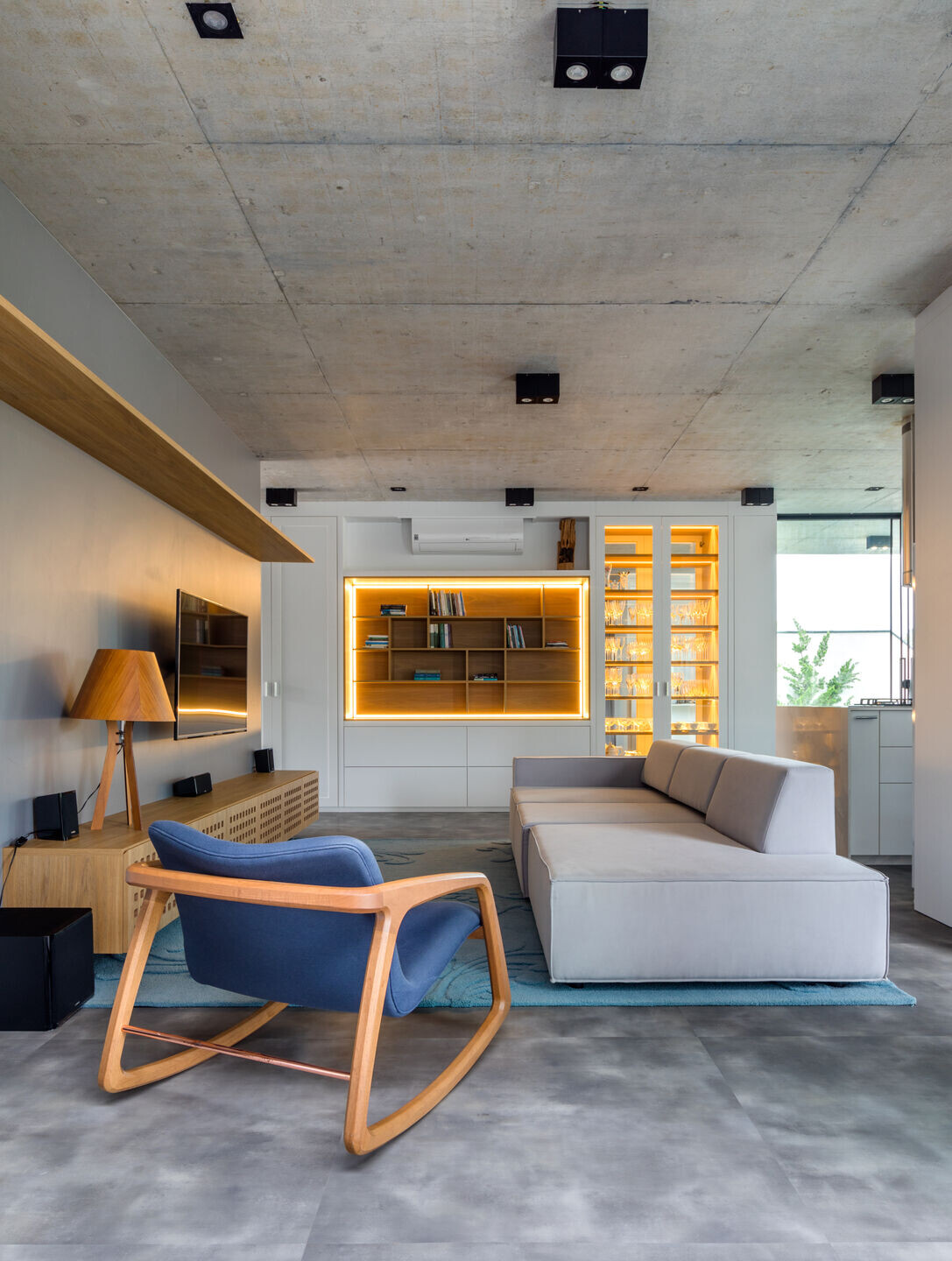 The residence brings simplified architectural elements. The materials used in the construction are pure and the union of concrete, wood and glass relate to each other in an honest way. As well as the care of round pillars that do not delimit the view, delivering a diagonal and flat relationship with the surroundings. Thick concrete rips act strategically for the presence of natural lighting, privacy and contemplation of the nature that prevails there.