The Royal College of Art unveiled its new campus in Battersea, London this past month. With a total cost of £135 million, the landmark campus was designed by internationally acclaimed architects Herzog & de Meuron.
Marking the RCA's expansion into computer and materials science, robotics, advanced manufacturing, complex visualisation and data science, and intelligent mobility, the new development will ensure that the RCA continues to reach out to its surrounding community.
Public walkways intersect the site, referencing the original Victorian street grid of this quarter of London. The walkways link the building to RCA's close neighbours including the headquarters of fashion designer Vivienne Westwood and architects Foster & Partners.
"The studio and research buildings are designed as communities unto themselves – a place that encourages interactions between students, faculty and staff. Our intention is also to create a civic connector, encouraging circulation through the site and inviting exchange between members of the RCA community, the neighbourhood and wider city," Herzog & de Meuron said in a statement.
The interior concept features iconic designs of RCA alumni and staff, with furniture and fittings chosen for their approach to sustainable manufacturing and energy efficiency.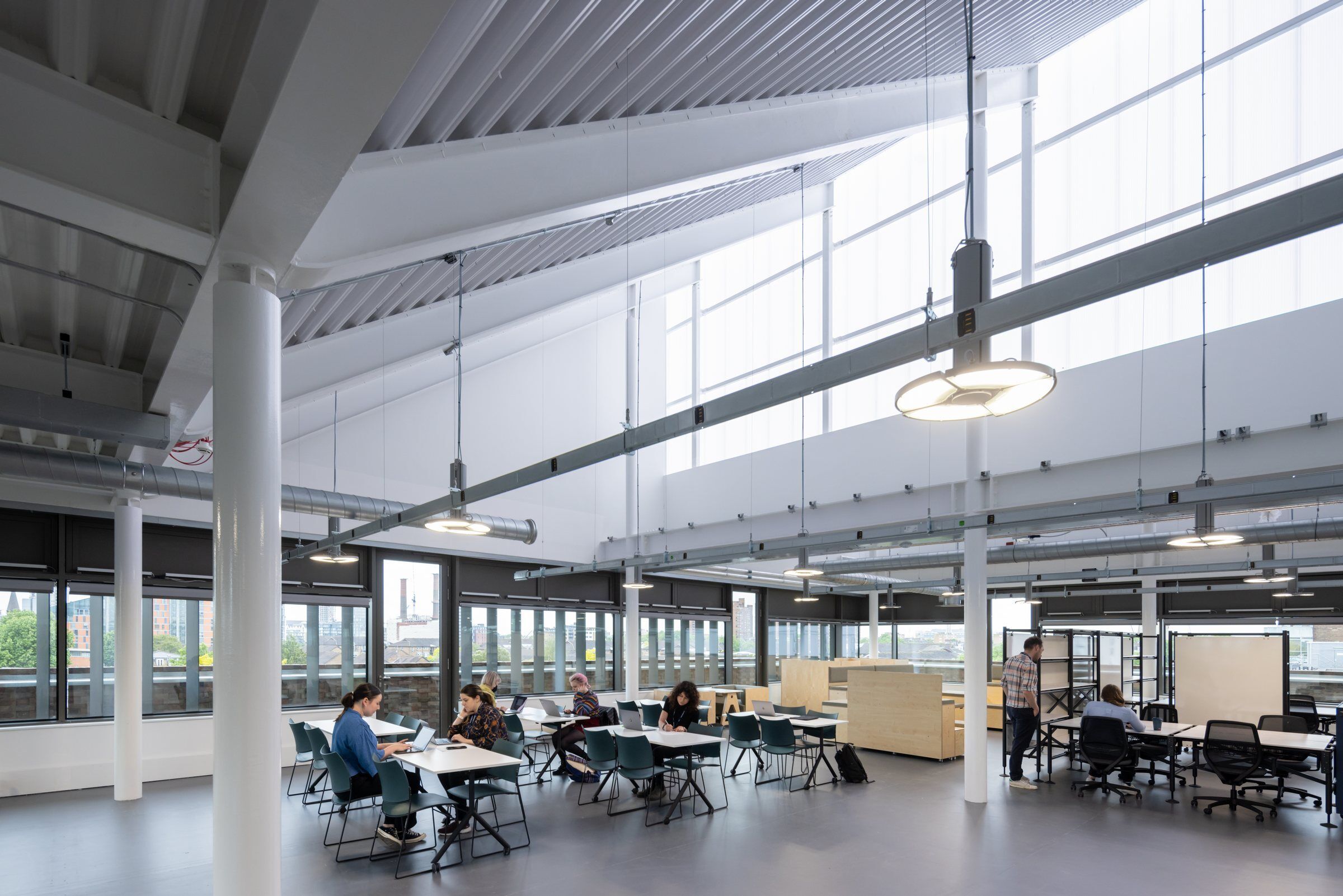 The building achieved a BREEAM Excellent rating thanks to a combination of integrated design and a commitment to low and zero-carbon technologies.