Located on a high-end area in São Paulo, this building is composed by 10 standard units of 205 sq m, 2 with extended terraces and a duplex penthouse.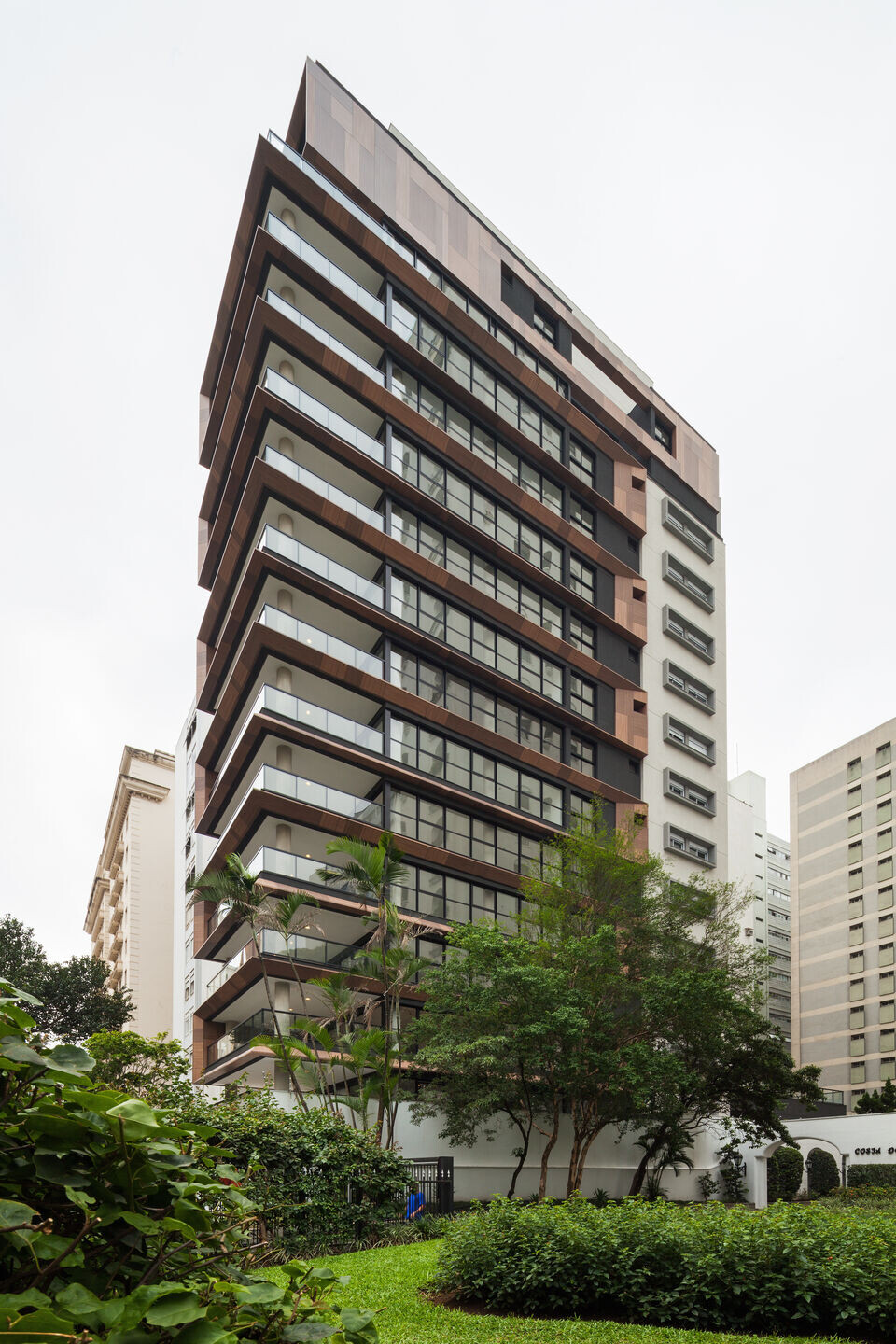 The large balconies in the main façade take advantage of a street that begins right in front of the building: the absence of tall buildings masking light and view is an important asset in this dense landscape.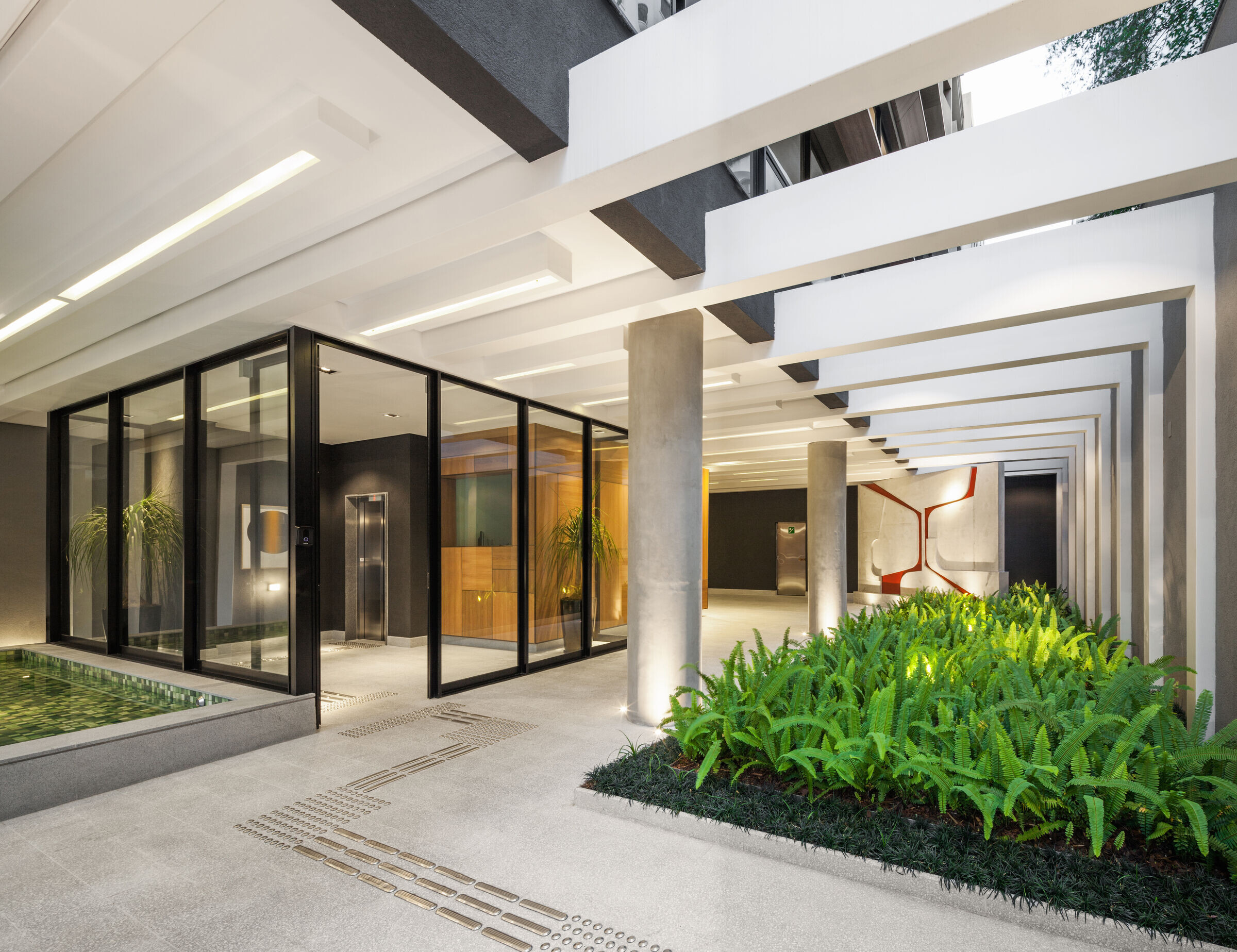 The concrete columns organize a free plaza on the ground floor and rise as elements binding the floors together. Organized in sharp volumes, the floors are volumes are composed from two alternate typologies that 'shortens' the building, thus creating the impression of having less apartments.