Belgian practice BLAF architecten is known for exploring complex housing sustainability, affordability, and circularity issues. With House hkZ in Zoersel, they experiment with the essential components of the single-family home itself.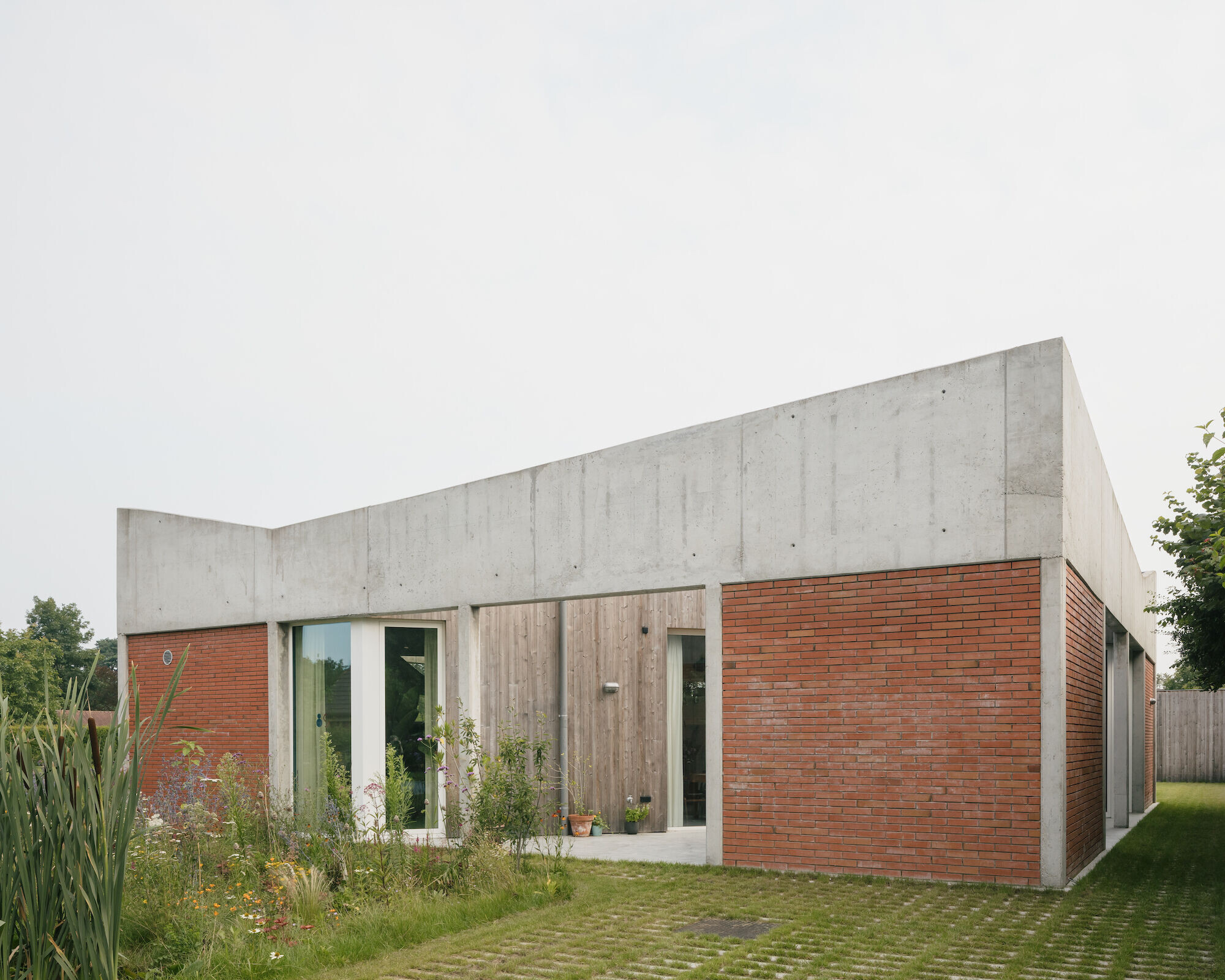 The central design concept is a heated residential home with adjacent private outdoor space. The two programs sit within an outer volume of concrete piers, strategically infilled with masonry, and topped by a concrete ring beam that supports the varying roof shape. This nature of this external volume defines a boundary without closing the living spaces off from the surrounding environment.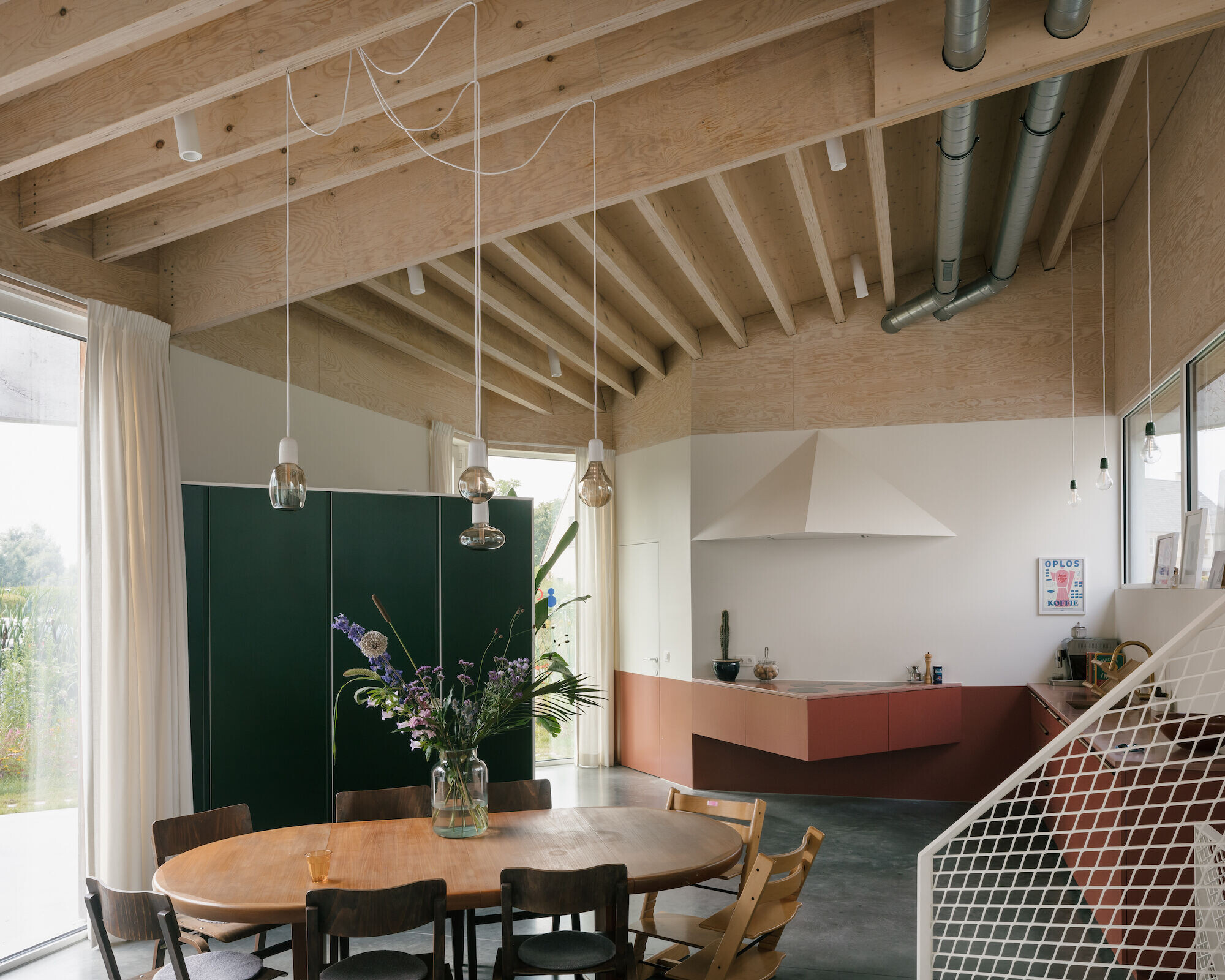 The largely open boundaries of the outer facade run parallel to the plot boundaries. However, the residential program's inner faces are oriented at a 45-degree angle. Largely transparent, only the south-facing façade was partly closed with wooden cladding to prevent overheating. The overlapping nature of the two facades results in dynamic sightlines and perspectives that unfold towards the predominantly green landscape that surrounds.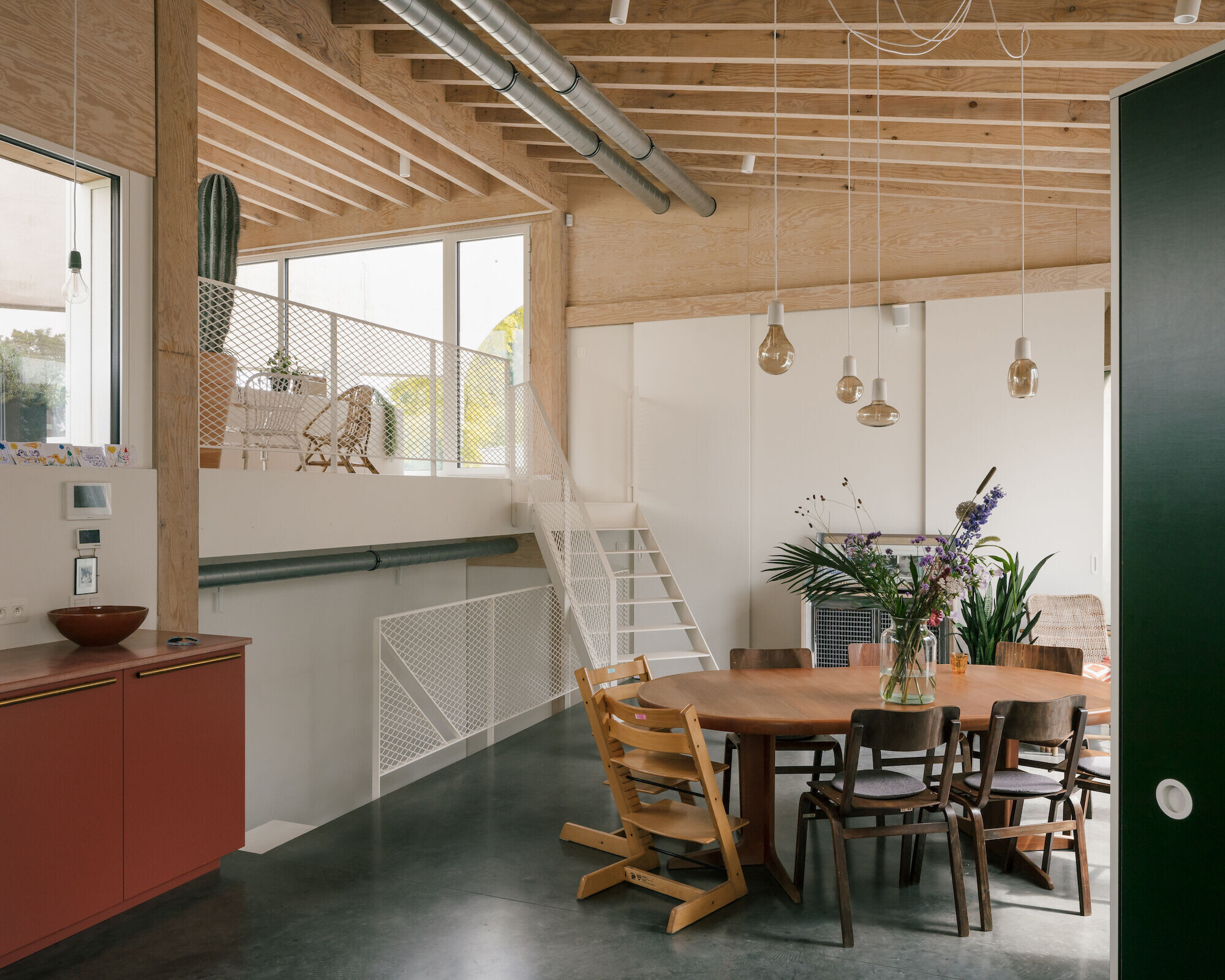 Living areas, storage, sanitary areas, and the parents' bedroom are located on the ground/main floors of the residential heated regions. Children's bedrooms are semi-underground with a view over the grass line of the garden. This was intended to optimize energy performance with the logic of heat rising.
The outdoor spaces within the concrete grid fold outward from the house, intertwining inside and outside and visually blurring lines between indoor and outdoor rooms. The outer volume defines a precise figure within the green plot, with much of the garden remaining unchanged and only minimal pavements added as a permeable access path to the front door and lanes for a car.