A well-known Montreal-based firm, Blanchette Architectes renovated an old factory building for an industrial automation company named Vention. Located in Saint-Henri's neighbourhood in Montreal, the transformation provided the company with more than 15000 sqft of office space occupying two levels of the facility.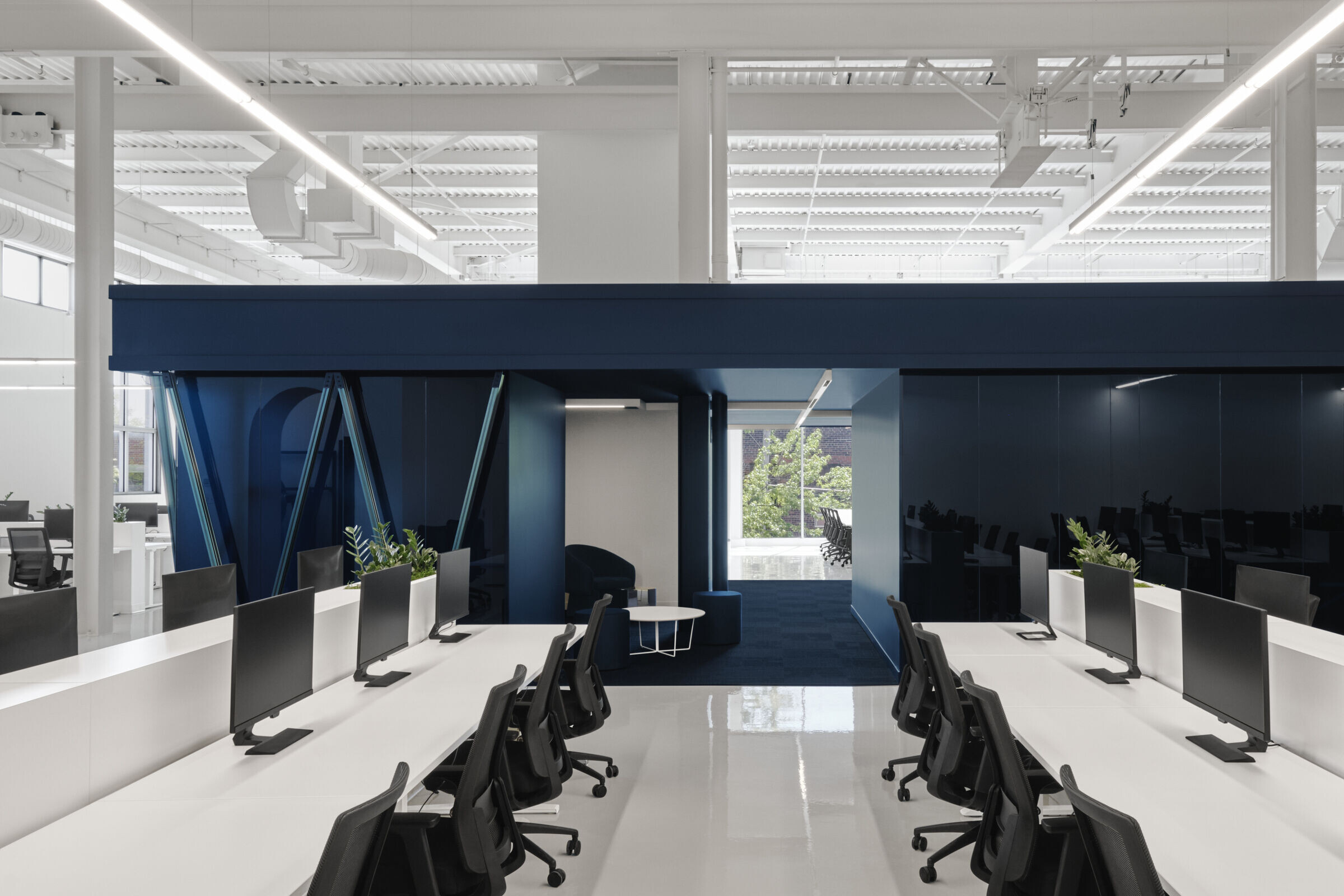 The idea of an old city centre inspired the design concept, a nucleus around which the city grew. Formulating the core was done keeping in mind the company's workplace community where the users would work in a collaborative mode. Hence, the installed volume in the centre was divided to create multiple meeting areas, providing varied points of social confluence.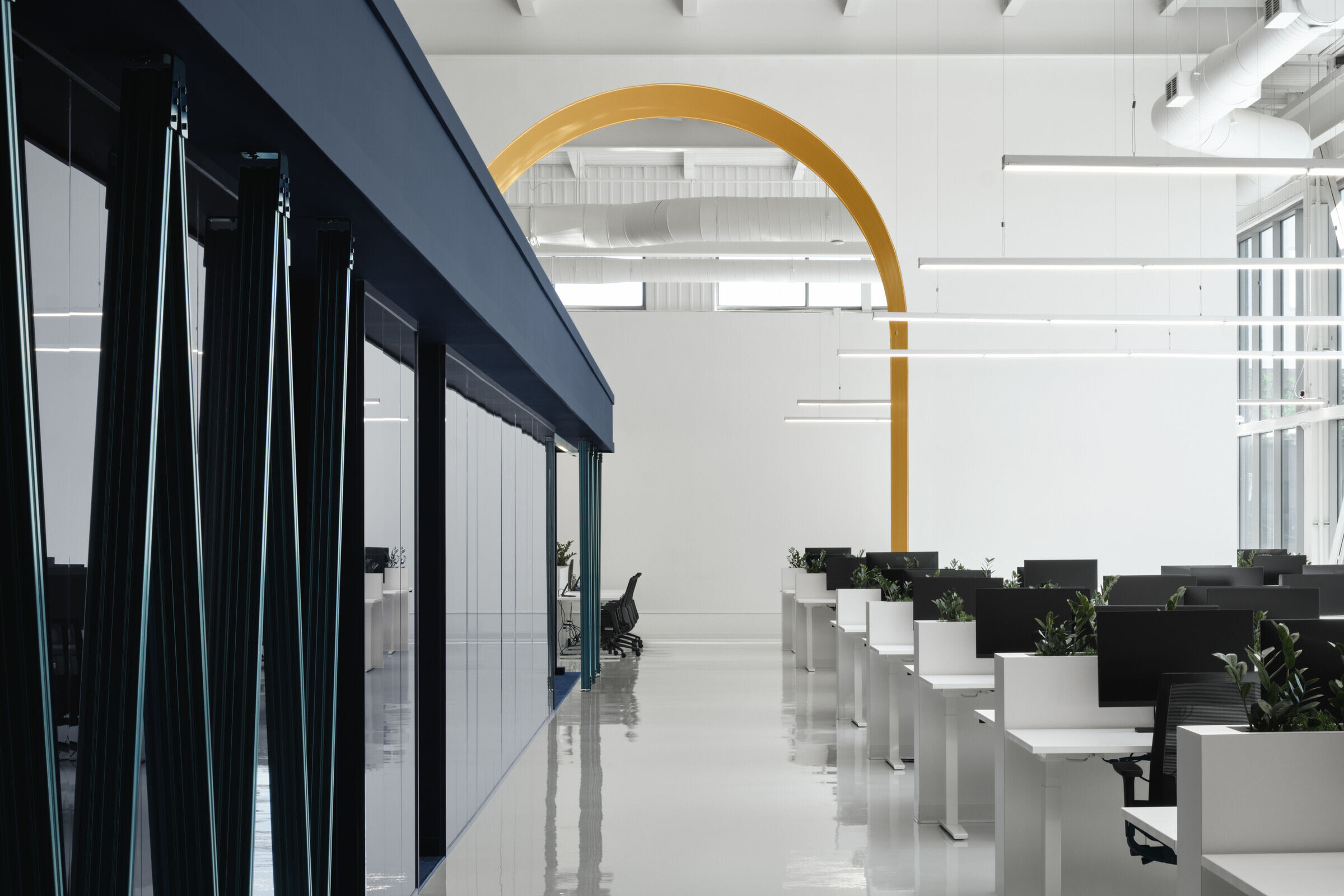 As one approaches the core, a monumental arch grabs attention. The striking structure acts as a portal between two existing technical conduits. While on the other end, an adaptive podium serves as a framework which connects two levels and activates the area as a zone of interstices and casual exchanges.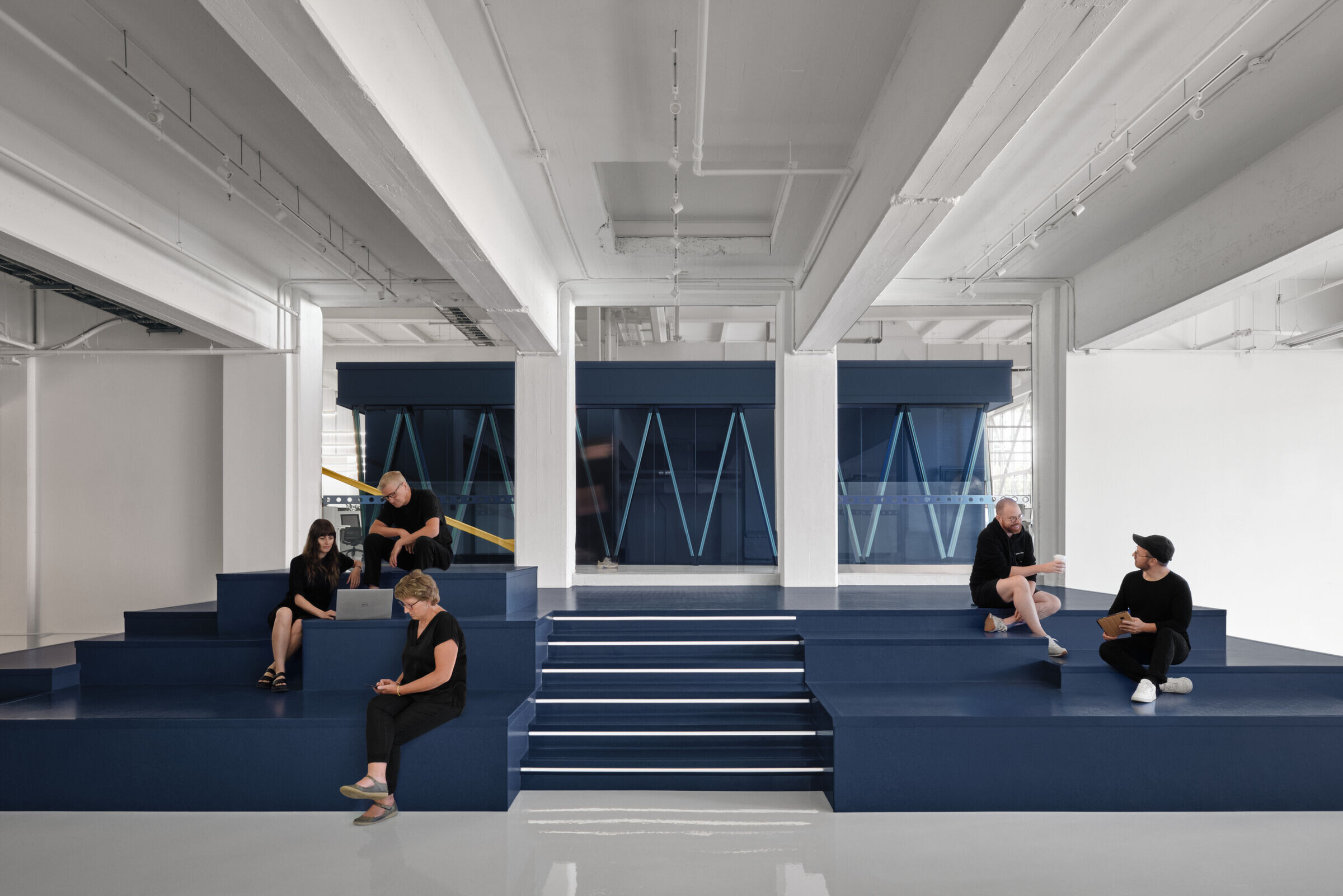 The entire office, the structural and mechanical systems, walls and ceilings are painted in white, while an epoxy coat of the same colour covers the existing concrete floor. In contrast to the white, neutral background, certain areas were painted in the company's signature blue and covered in perforated metal sheets to depict large Vention warehouse machines.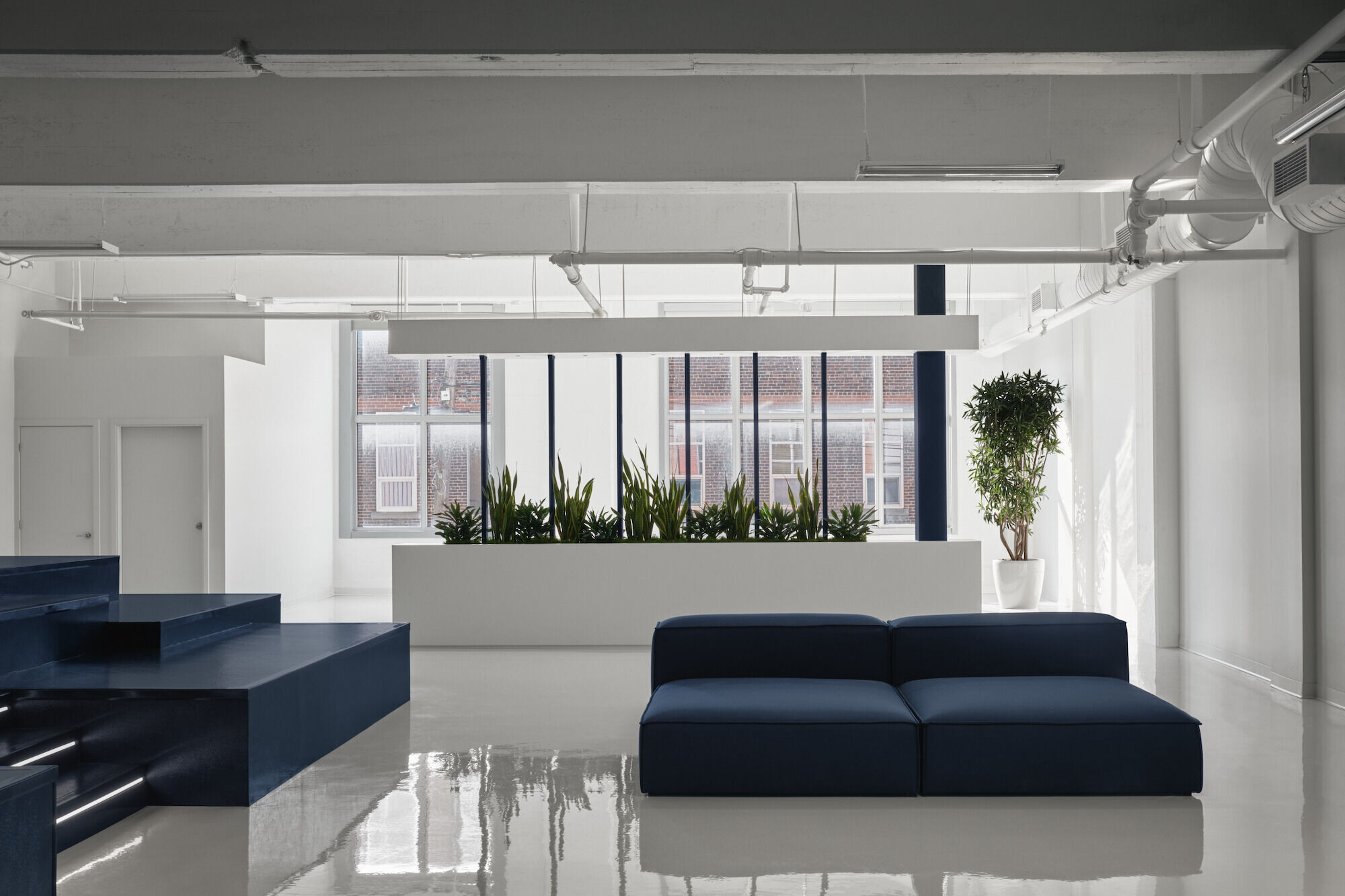 The design interventions allow a seamless transition from one space to another, where fluidity and adaptability are fundamental to the planning of the office. Thus, the resulting project is a harmonious co-existence of myriad functions, values and ideas.