On a site in Santana de Parnaiba, Brazil, with a challenging 8-meter slope differential, Felipe Cabocio Arquitectura designed Casa Luar (Moonlight House) to best navigate the challenging topography.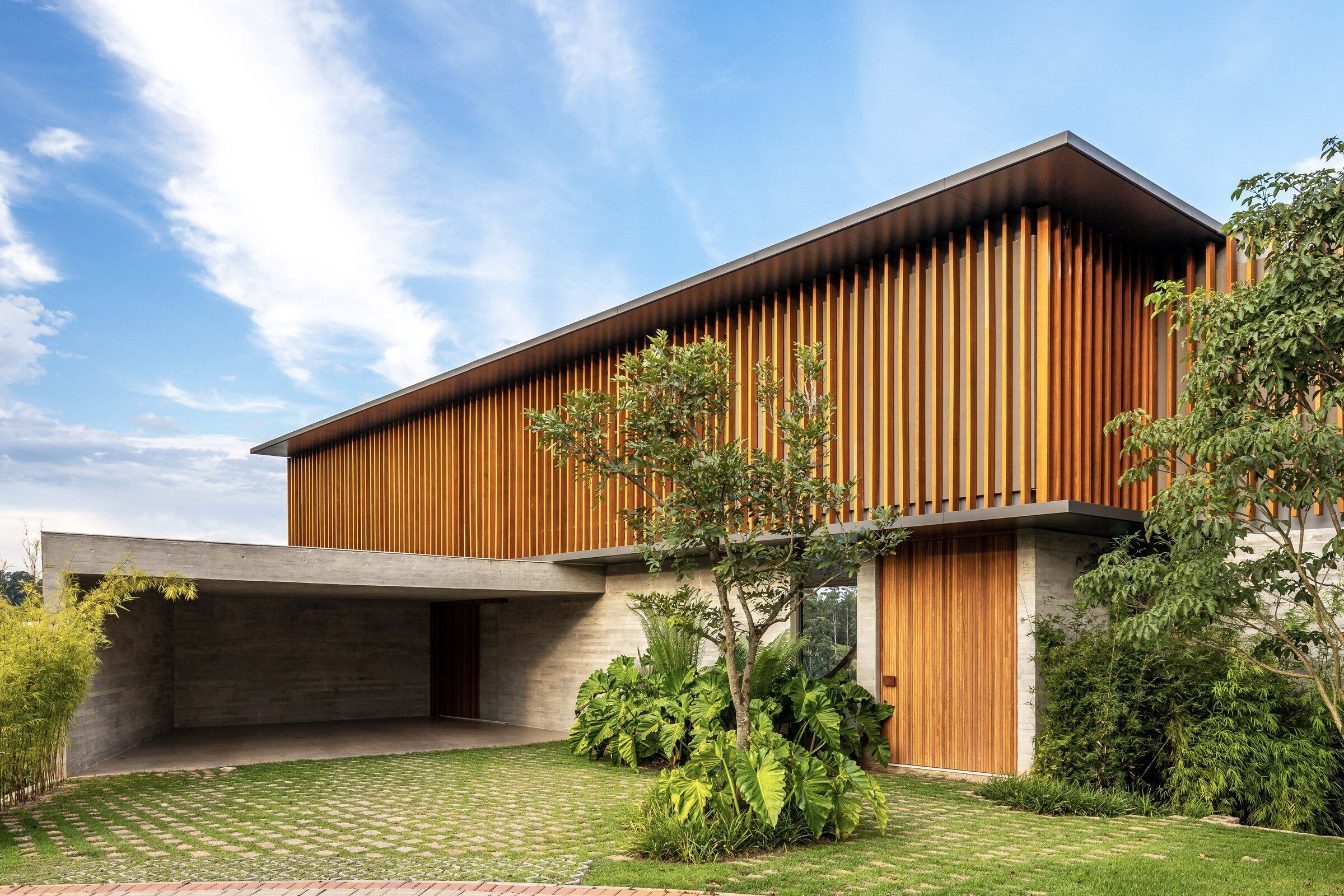 The programme for the house is distributed over three floors with social areas on the access level. The first floor is dedicated to strictly private uses, while the basement is a type of contemplation area, part service and part relaxation, that has direct access to the surrounding landscape.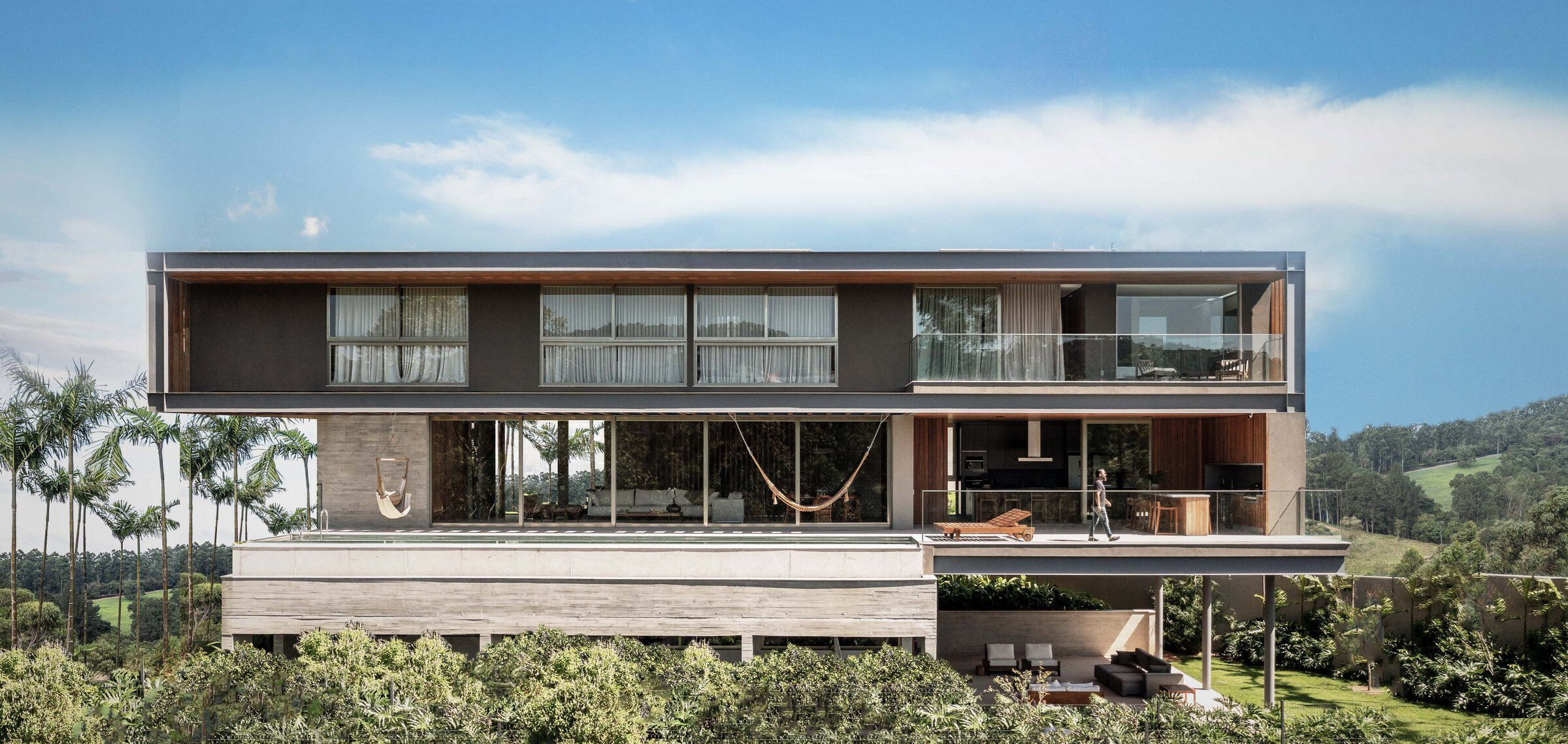 Wooden slats bring a sense to the exterior of the residence. These slats are carried over to the interior of the house, where the simplicity of concrete and the warmth of wood play off each other.
Opaque facades on the entrance side of the site guarantee privacy, while spectacular floor-to-ceiling areas of glazing and folding/sliding doors provide a visual connection between indoors and out.