In the old town of Chania, Greece, El Greco Hotel features a renovation and reconfiguration by dimiourgiki of both the hotel's interior and exterior. The 152.8 square meter building comprises five floors with a roof terrace and includes a total of seventeen rooms, along with a restaurant and reception. The main design aim was to recreate the quirky and evocative atmosphere of Cretan El Greco painting with art-inspired interior spaces.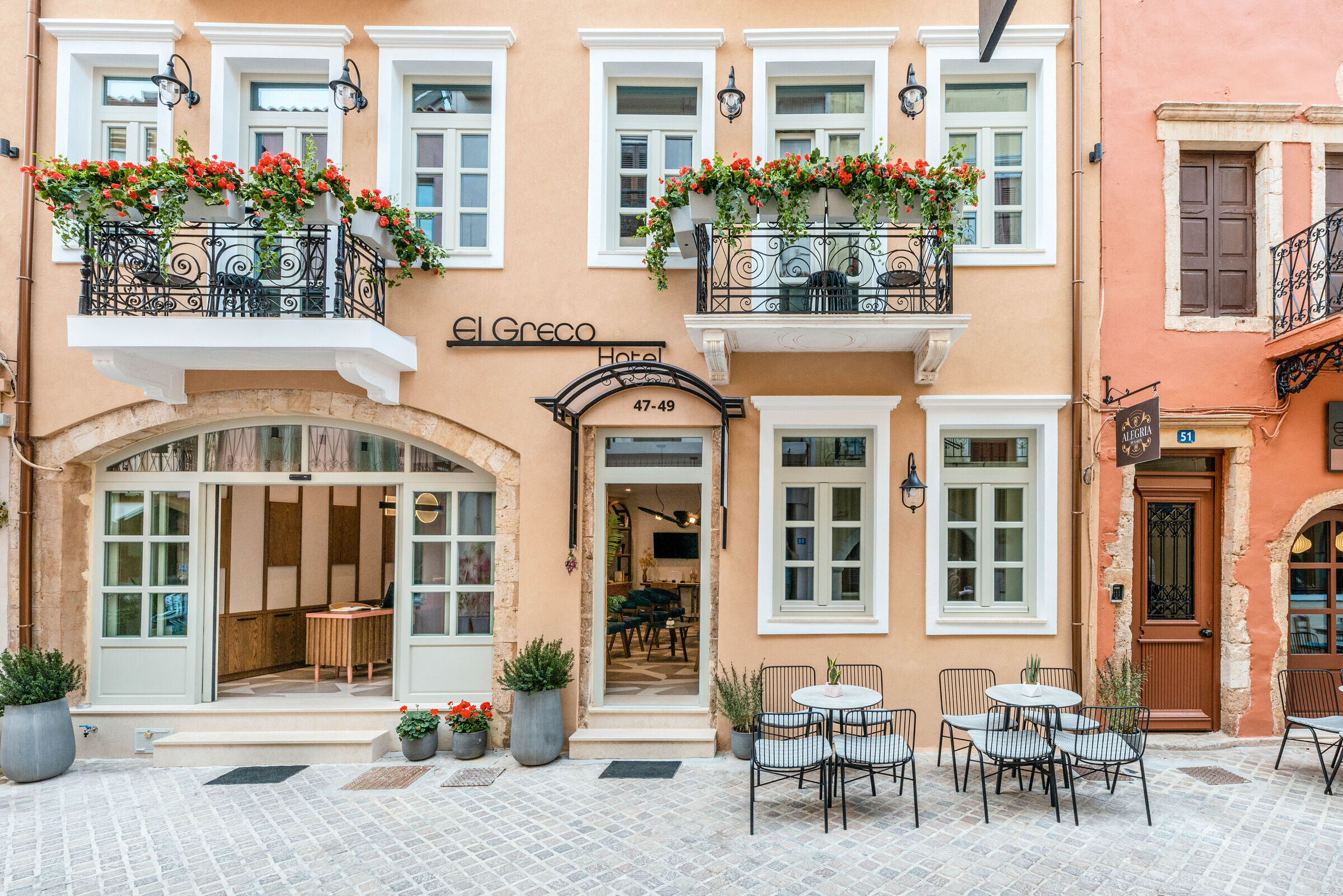 Each room within the boutique hotel concept is based on a specific painting of El Greco and characterized by a dominant colour, which is discreetly reflected in furniture elements, including the colour of headboards and mirrors.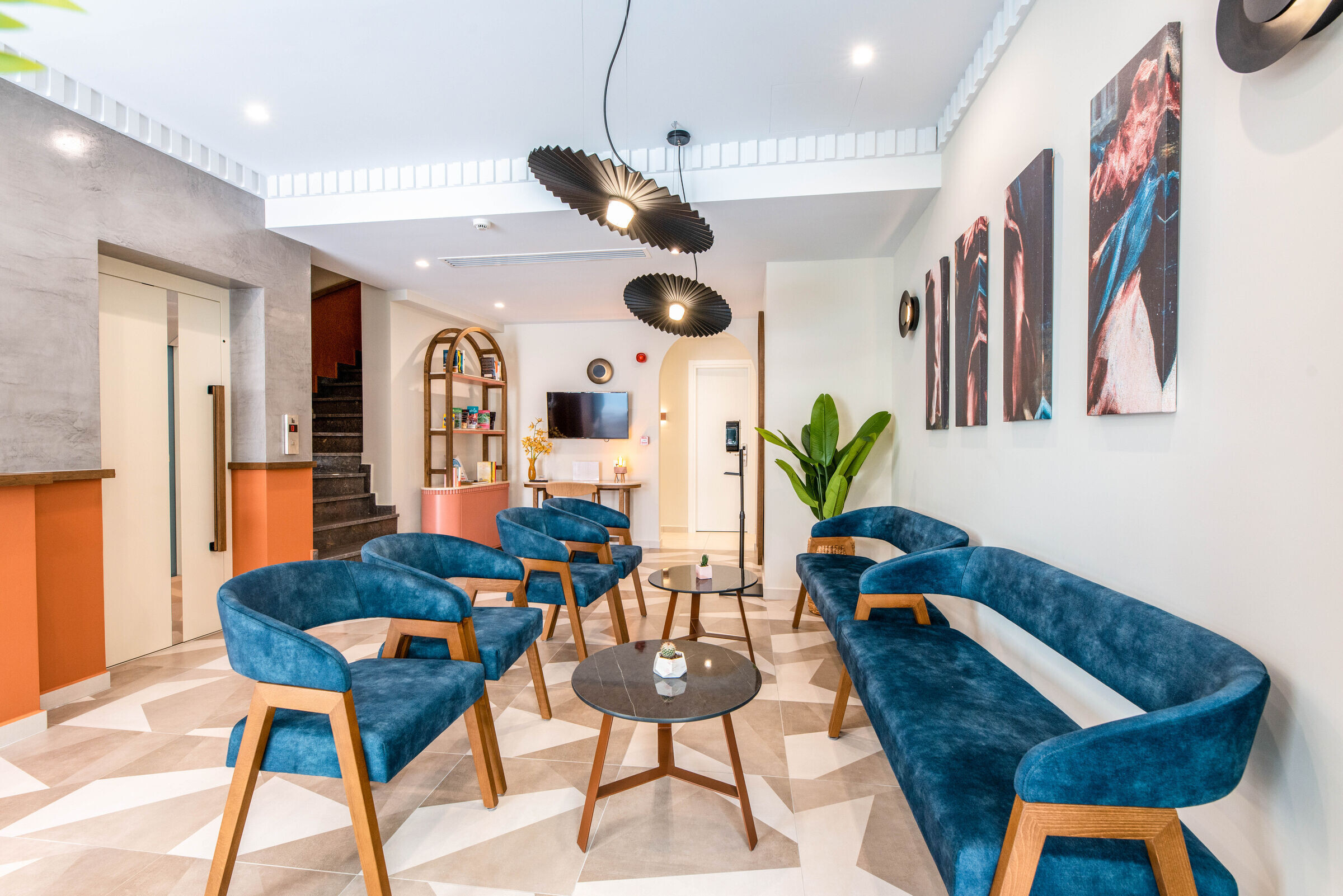 The central pattern of the hotel, which is used in interior and exterior decorative elements as well as furniture details, is inspired by the structure of the canvas whose yarns create rhombic shapes. Called mantelillo, this type of canvas was used widely in Venetian painting, and especially in El Greco paintings.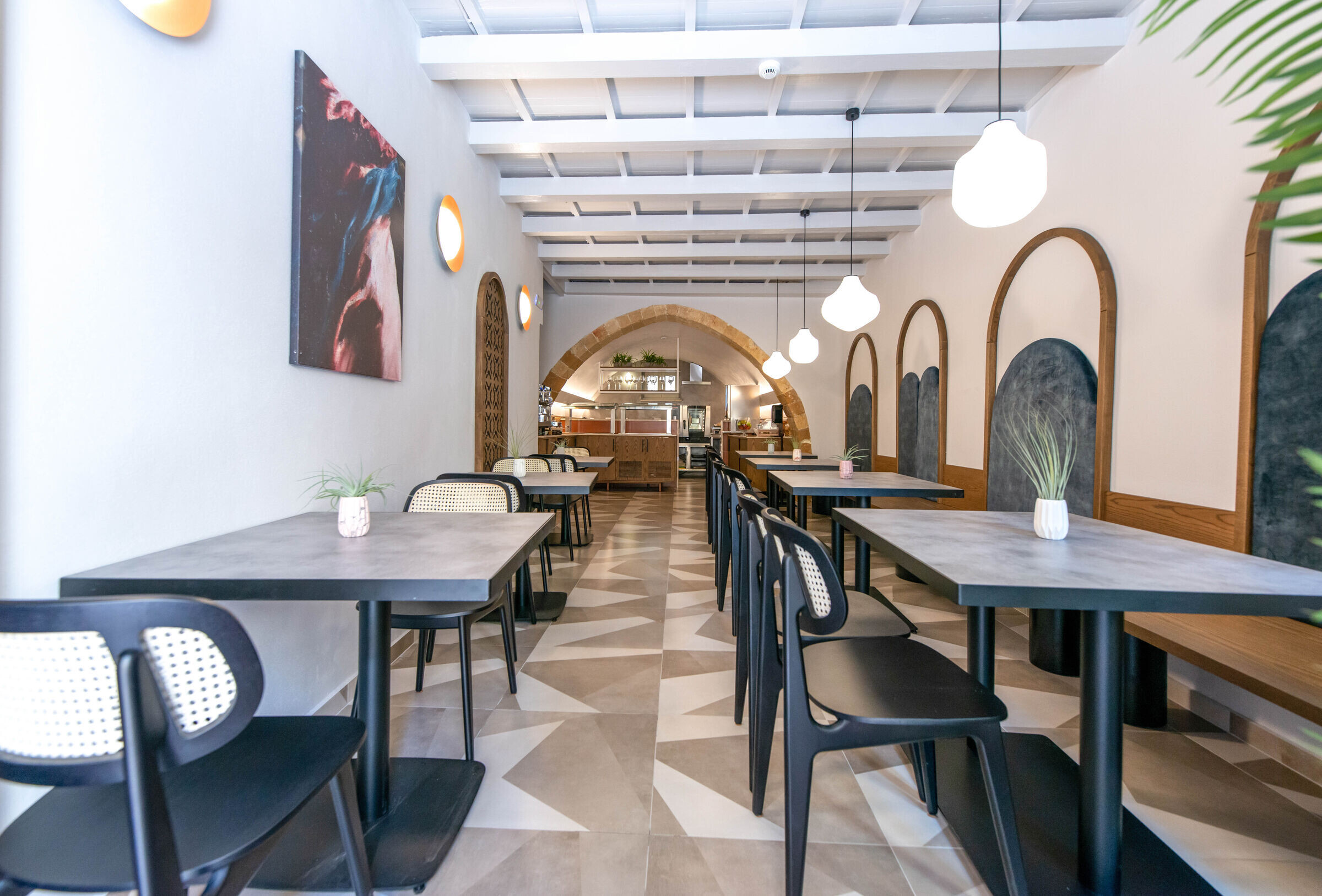 The hotel also incorporates semicircular elements, which are reminiscent of the frames used by El Greco. The headboard of each room has been made with a special wood panel reminiscent of the painter's brushstrokes.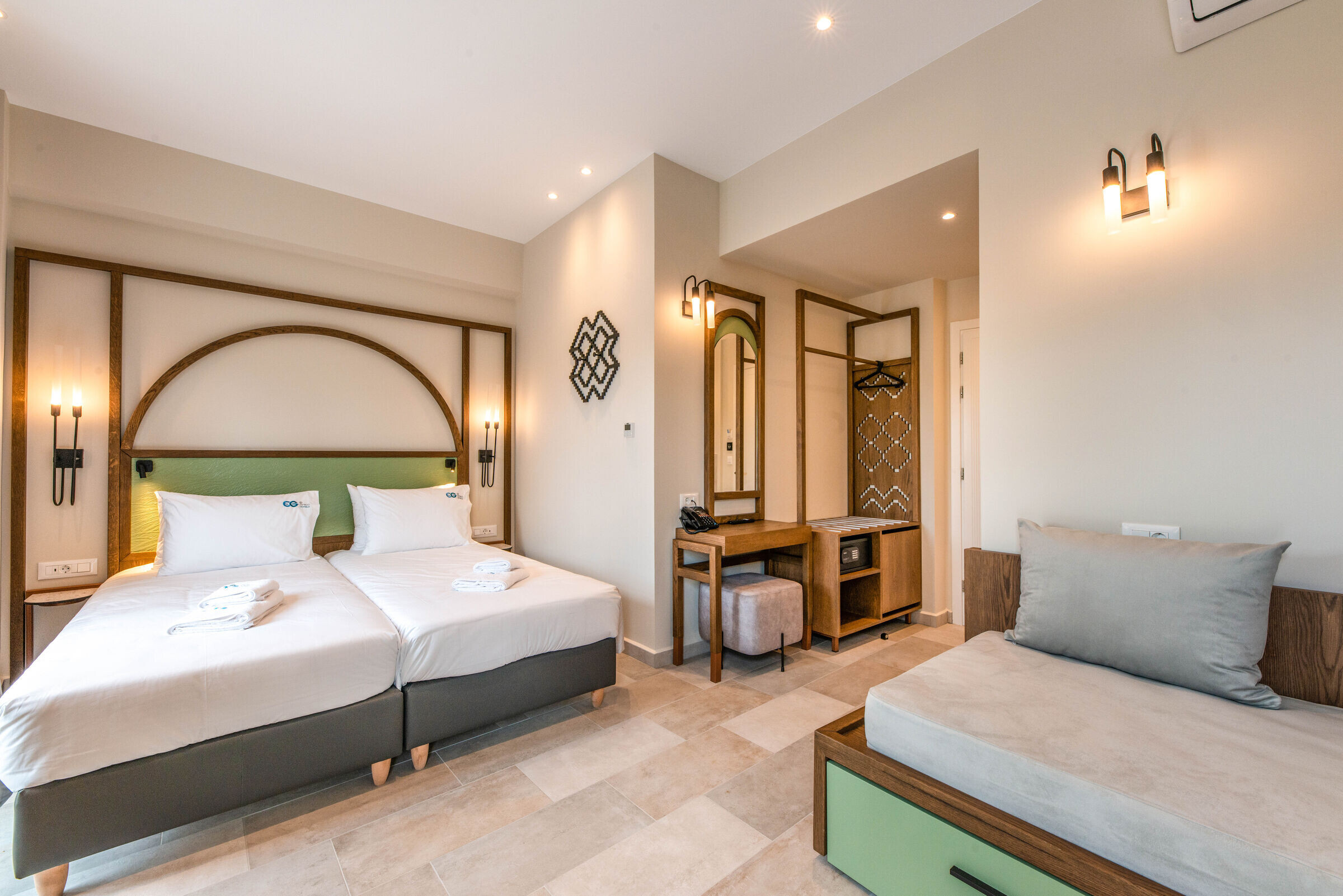 The intense shadows and wrinkled edges of El Greco's work were deconstructed and used throughout the design. This is particularly the case in the lobby with decorative elements such as the ceiling frame of the roof and the selection of light fittings.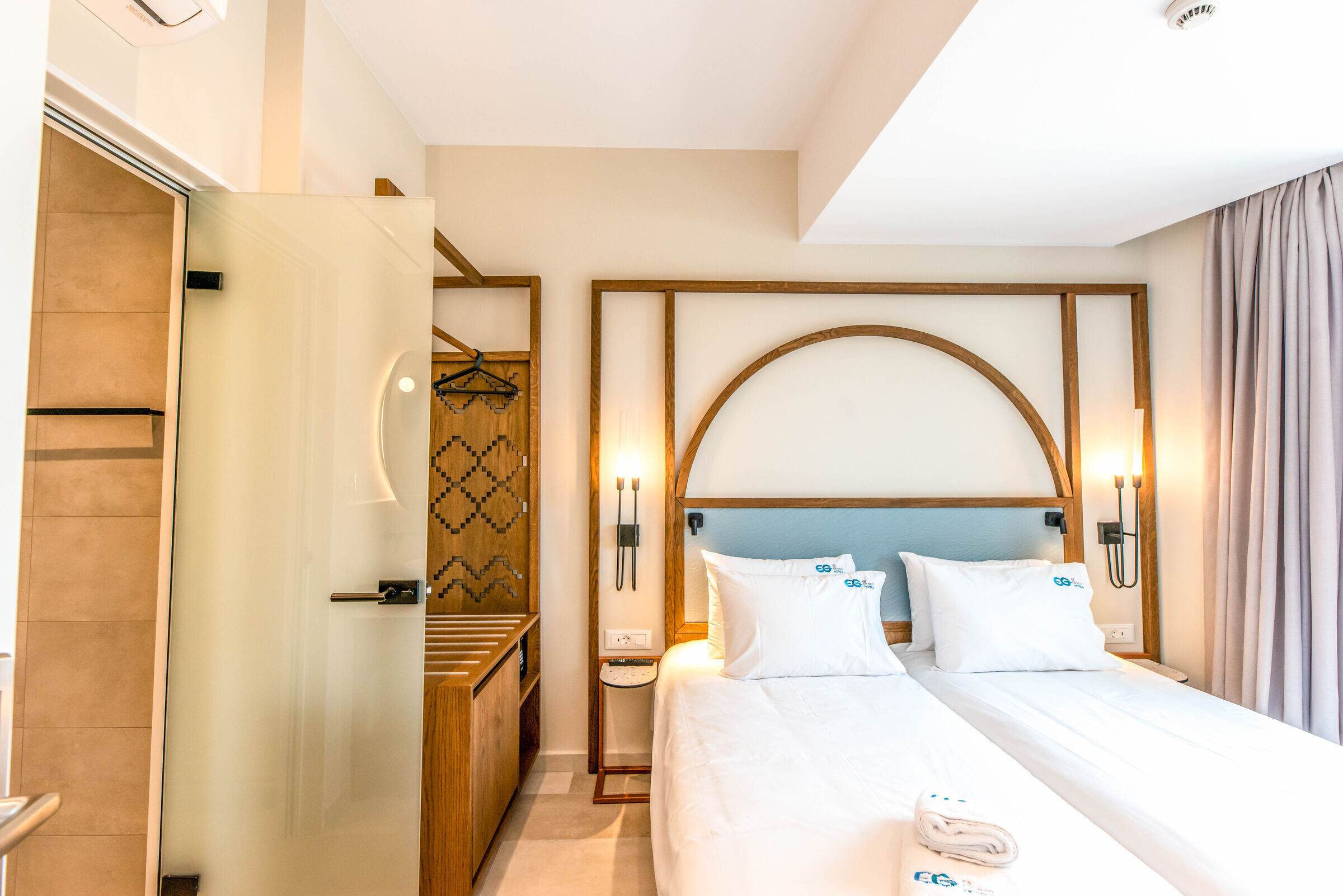 Wood partitions around the main staircase create a unique sense of movement and transition as visitors move from public to private areas. The path of visitors is poetically terminated with a view of the sea as visitors are led towards the roof of the hotel.