Built on top of an existing structure in Angelica Park in Reading, PA, Berks nature, designed by GWWO Architects, sets an example for innovative conservation practices. Constructed in two phases, the existing phase is a LEED Gold certified building comprising classrooms, offices, conference rooms, outdoor learning areas and a play area.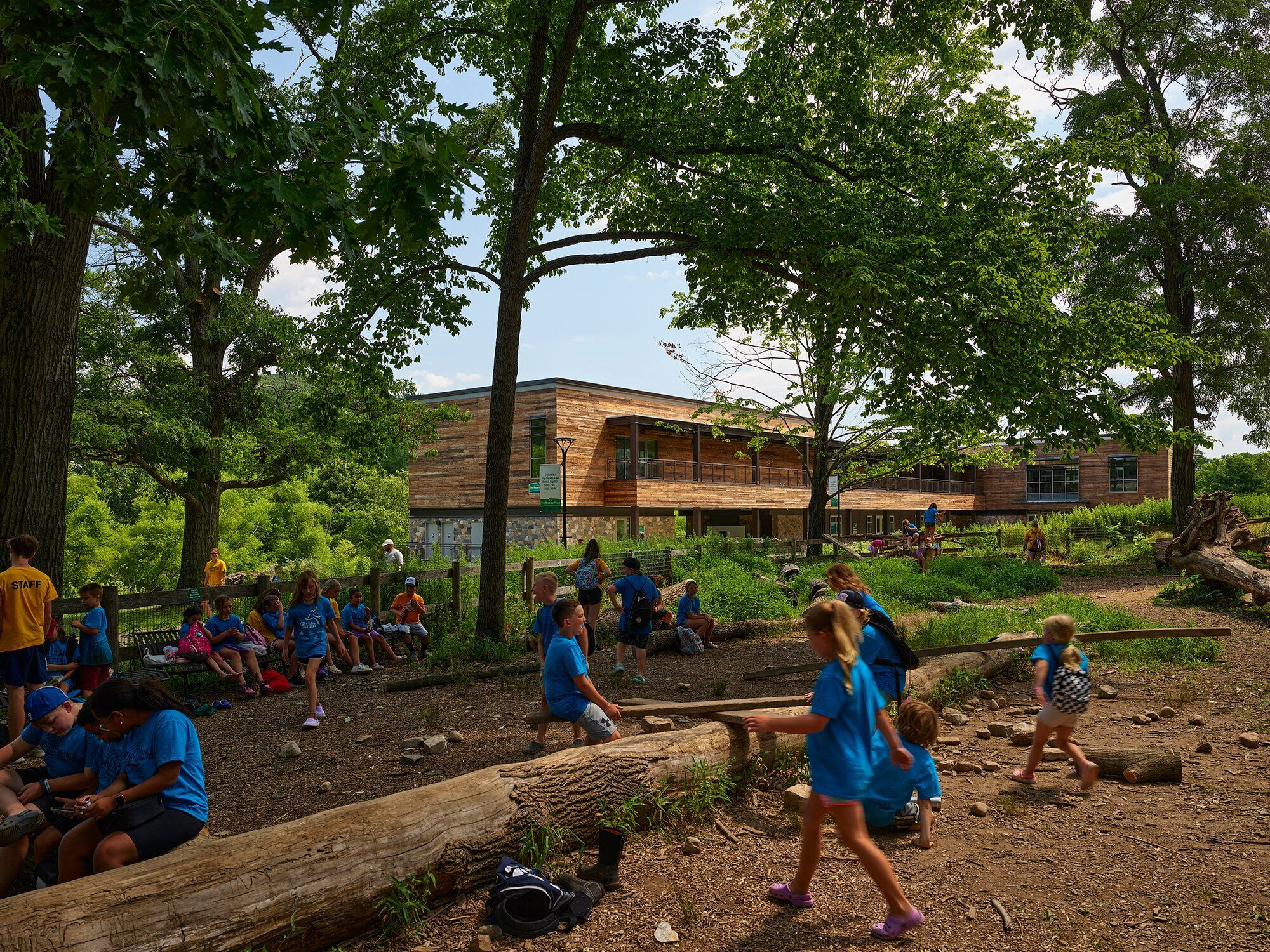 The orientation of the structure pays tribute to the environment, offering panoramic views of the wetland park and fostering a visual dialogue with the nearby Neversink Mountain. The demand for program expansion led to the design of an additional part over the existing building, minimising site disturbance and promoting environmental sensitivity and cost-effectiveness.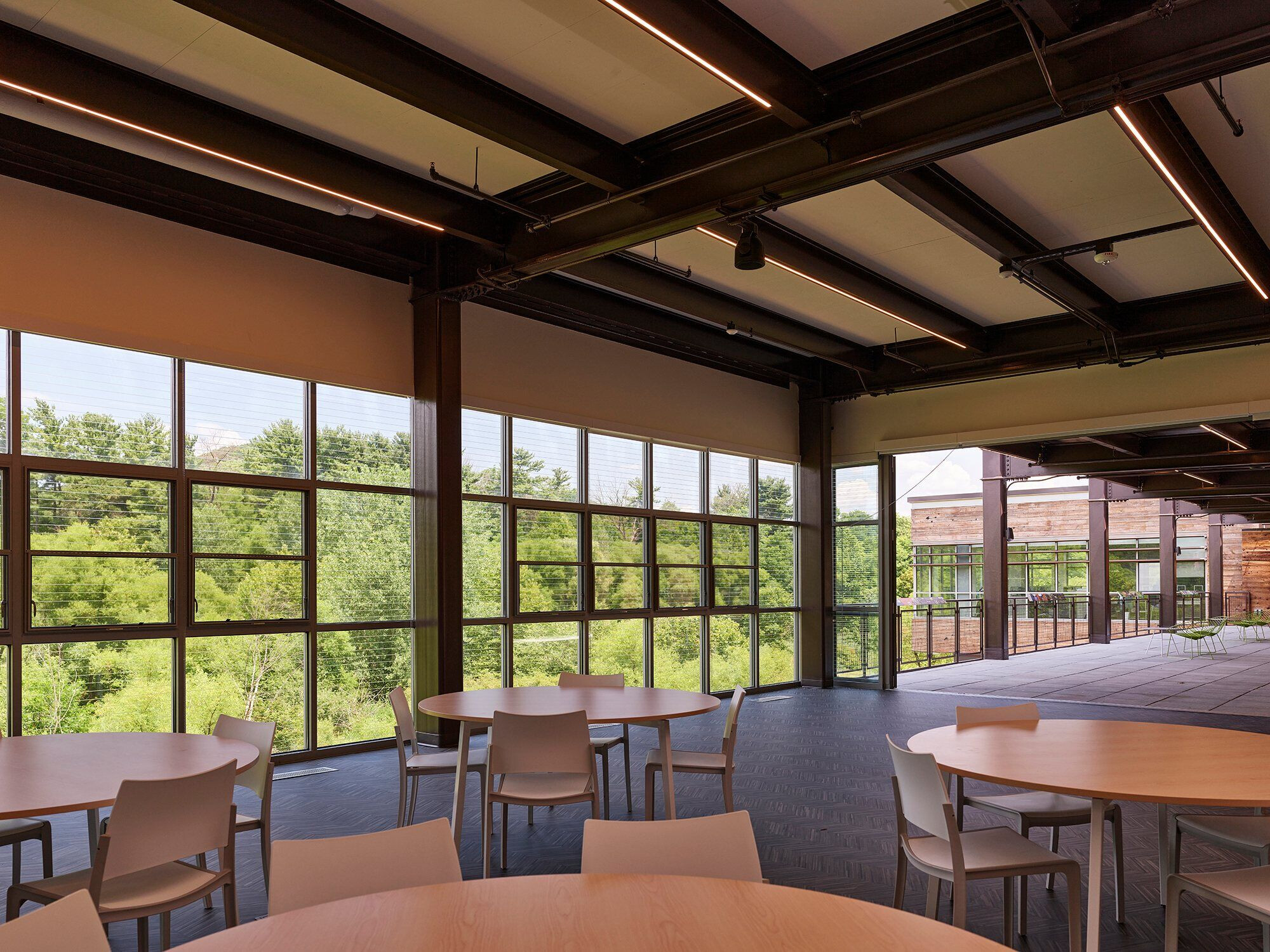 The rooftop extension comprises a 2100 sqft outdoor classroom connecting to a 2200 sqft indoor classroom through a movable glass wall. A breezeway located beneath the addition links the two new classroom spaces, providing both unobstructed views of nature and additional flexible programming space.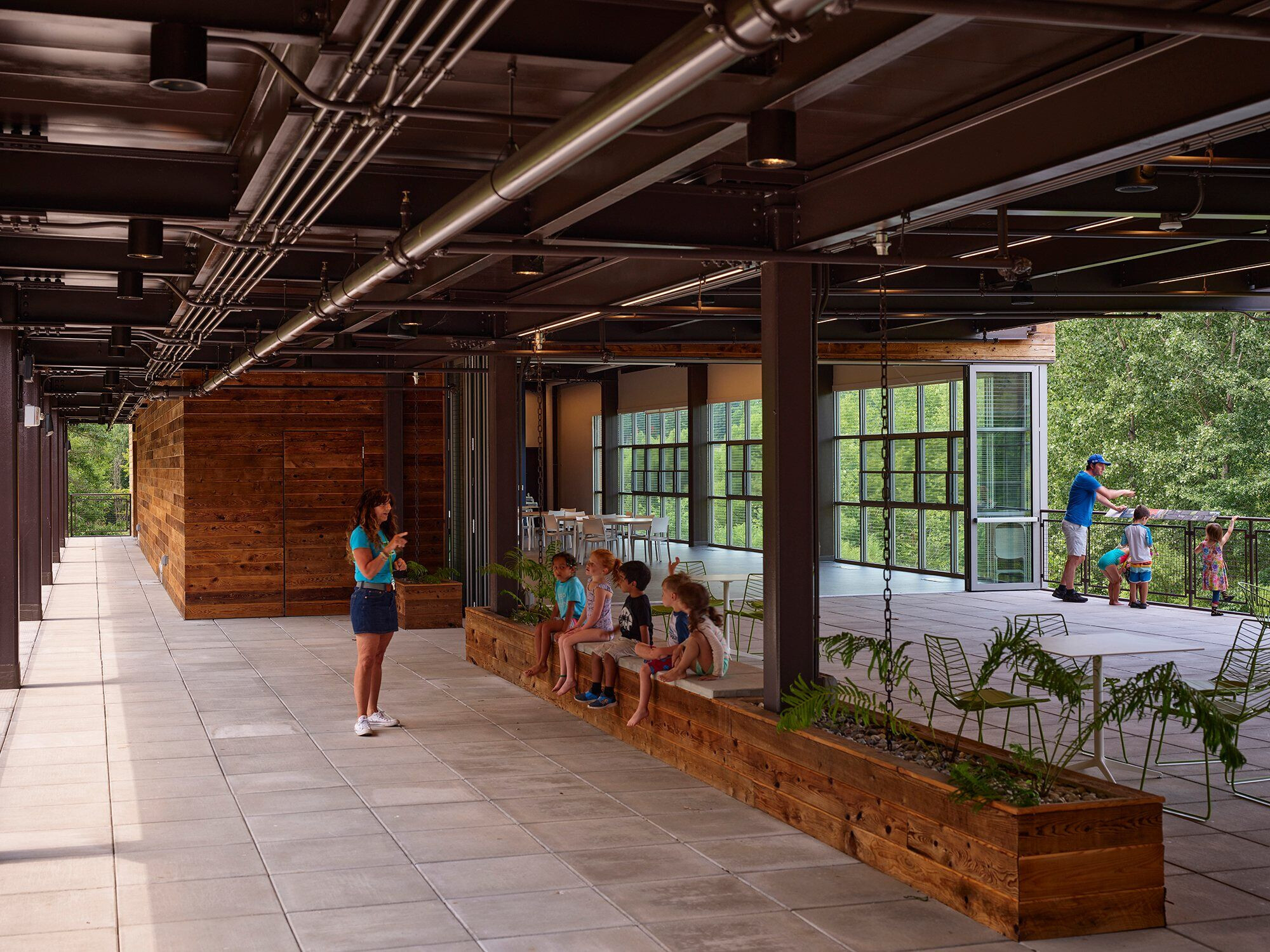 Wrapped in the same mushroom wood cladding as the 2017 Nature's Place, the extension seems like a natural outgrowth of the existing, blending with the verdant wetland environment. Additionally, the project features a diverse range of preservation features like rain barrels, rain chains, bird-friendly glazing, daylight sensors, application of reclaimed and recycled materials encouraging environmental consciousness in the smallest of details.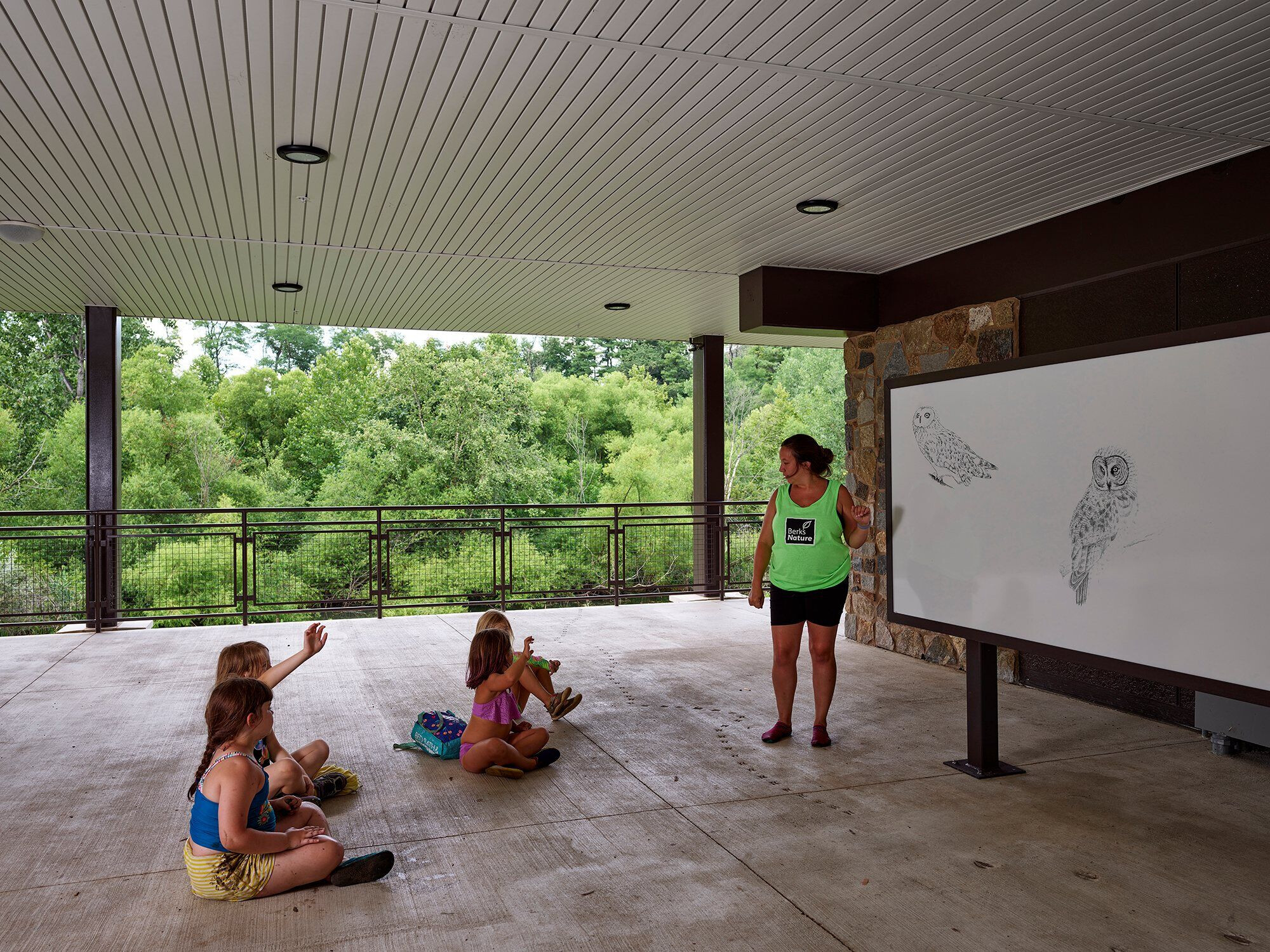 Therefore, the project is a beautiful manifestation of the concept of connecting with the environment sustainably, reflected in everything from the materiality to the built mass to the joy of being submerged in nature.