In a leafy neighbourhood of São Paulo, architecture and interior design agency ARCHITECTS OFFICE renovated an apartment with the aim of creating an urban escape. Inspired by curving forms of the natural world, the design features a new floorplan layout, along with iconic design pieces and a minimalist style.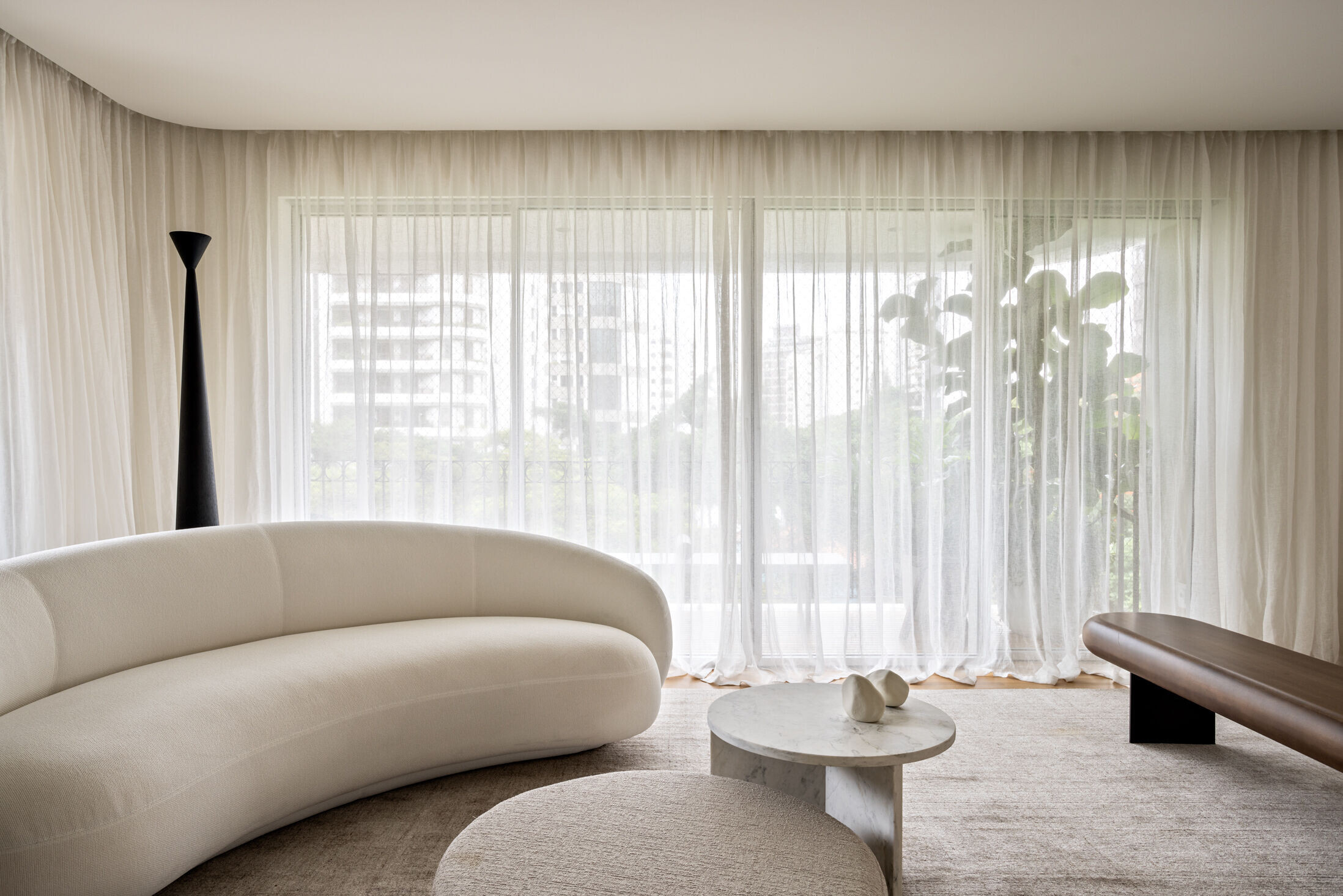 The designers commenced the project with an investigation into the needs of the family with concepts of amplitude, fluidity, and connection articulated as key concepts of an urban escape.
With a total area of 210 square meters, the apartment's floor plan was completely reimagined, with walls removed to provide a feeling of spaciousness and unity between kitchen, living room, dining room, and balcony, as well 360 degree circulation throughout the spaces. Customizations include a large panel painted on site by Adriana e Carlota Atelia as well as a kitchen divider, which can be opened or closed in response to differing scenarios.
Levelling social areas with the balcony, views are expanded over the treetops of the nearby park. These social areas are contemporary in concept, embracing a variety of uses. The living room is conceived as an informal meeting area and showcases a Julep sofa by Jonas Wagell. By contrast, the room next to it is more formal with a sofa and two armchairs. The kitchen has a single woodworking furniture piece - a workbench - which was designed be as practical as possible. To highlight the curvature of the apartment's corners, soft curtains follow the contours of the space.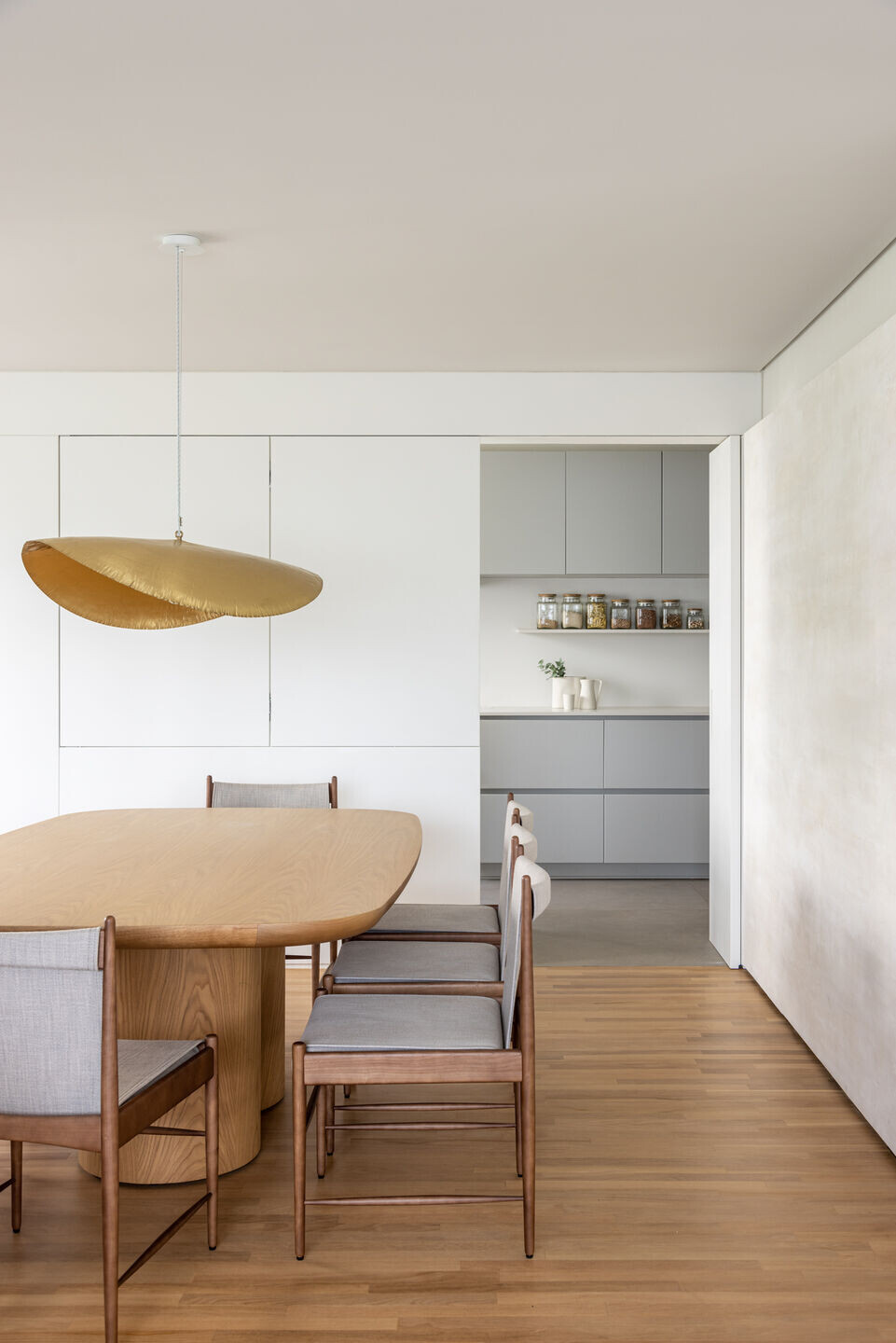 Neutral tones are used throughout, with subtle rough textures as accents. Modern furniture pieces come from the forementioned Jonas Wagell, along with Brazilian designers such as Estudio Rain and Estudio Orth. Existing works of art in the apartment were retained and combined with additional works by artists including Burle Marx, Alfredo Volpi, Claudio Tozi and Servulo Esmeraldo.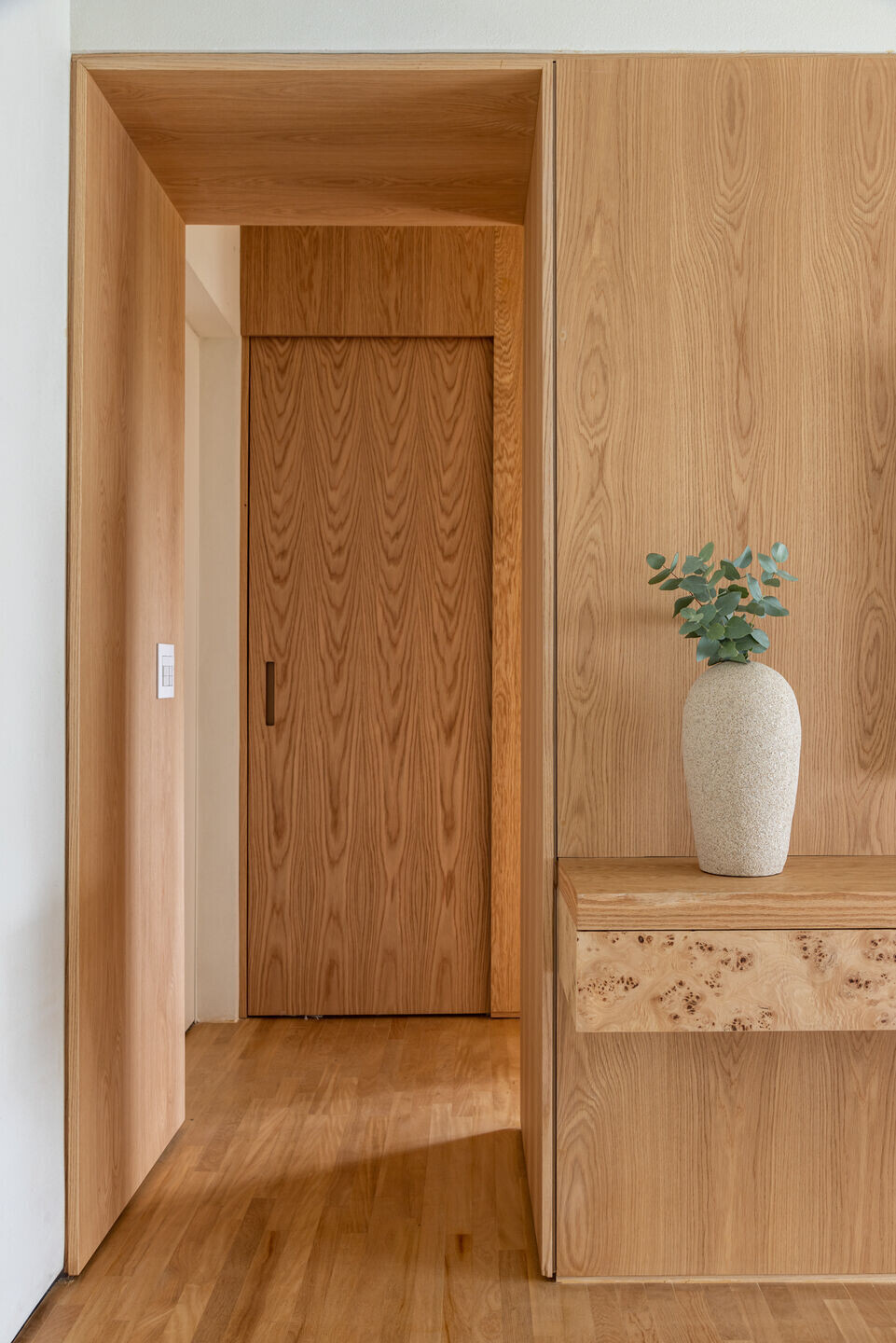 Throughout the apartment, proportion and human scale were carefully considered to elevate the design beyond aesthetics to a genuine retreat.