Adding to the urbanity of a Paris neighbourhood, this project by Hesters-Oyon Architectes involves the reconstruction of a recreation centre and the extension of the existing Grandes Terres primary school.
In addition to offering a new façade to the existing school, a new building connects the school to the recreation centre with fully glazed circulation corridors that cross landscaped patios.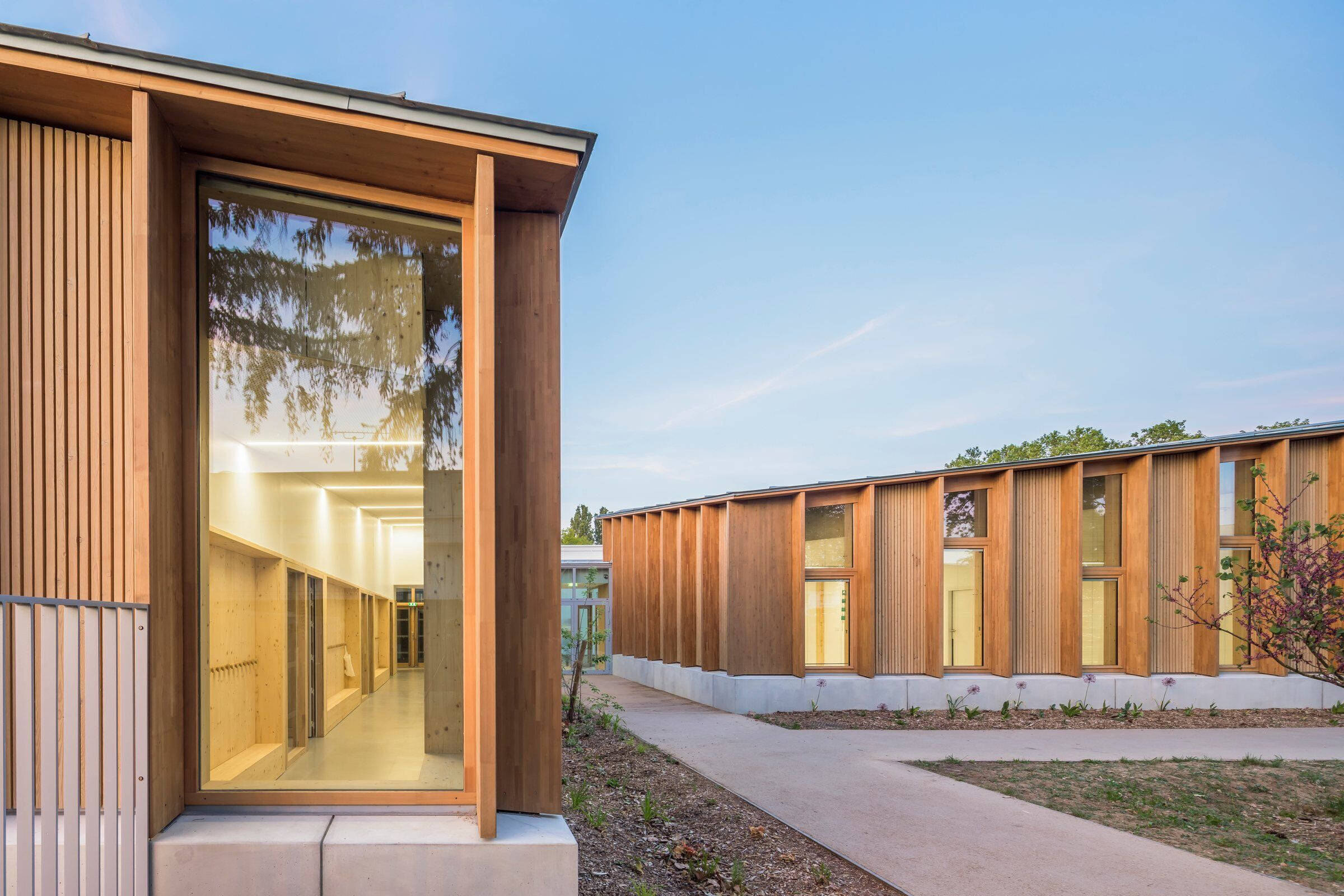 The new building utilizes wood in all its forms, including a timber roof, wood-framed walls, larch cladding, wooden windows, and interior spruce woodwork. Above the wooden structure, the oblique lines of the zinc-clad roof appear to float. In addition, the building envelope was carefully designed to ensure water tightness and limit energy loss.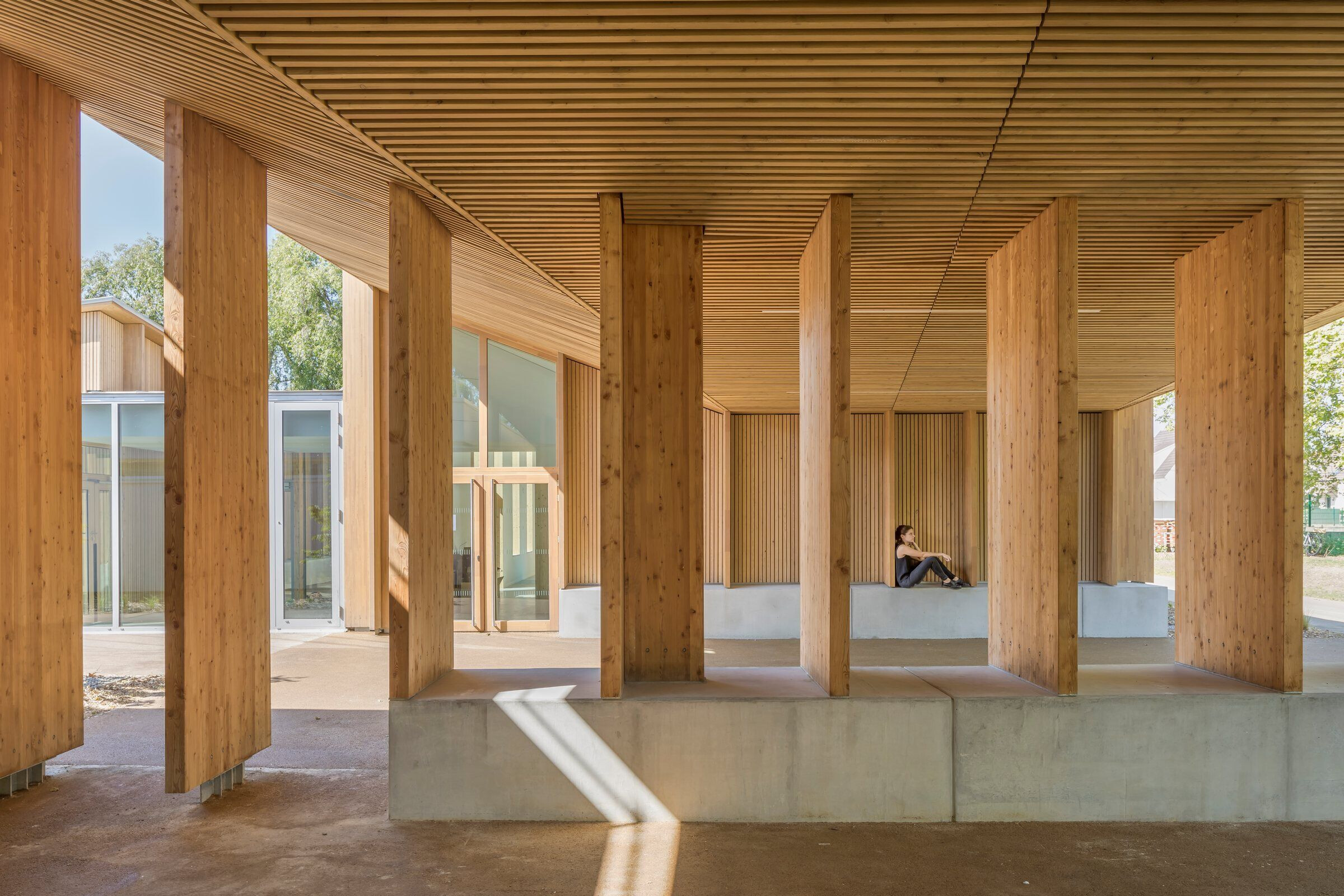 Interior spaces are bathed in natural light and organized to ensure functional autonomy between components of the primary school as well as a direct connection to exterior spaces. In addition, the spruce-lined interiors further strengthen relationships between interior and exterior and landscape integration.