Following the artistic and evocative interior design of Peking & Szechuan Cuisine restaurant, Dab-pa in Shatin, Minus workshop completes a new one in K11 musea, a shopping arcade in Hong Kong. The Milk Lake concept-inspired artisan restaurant exhibits geological formations across the space.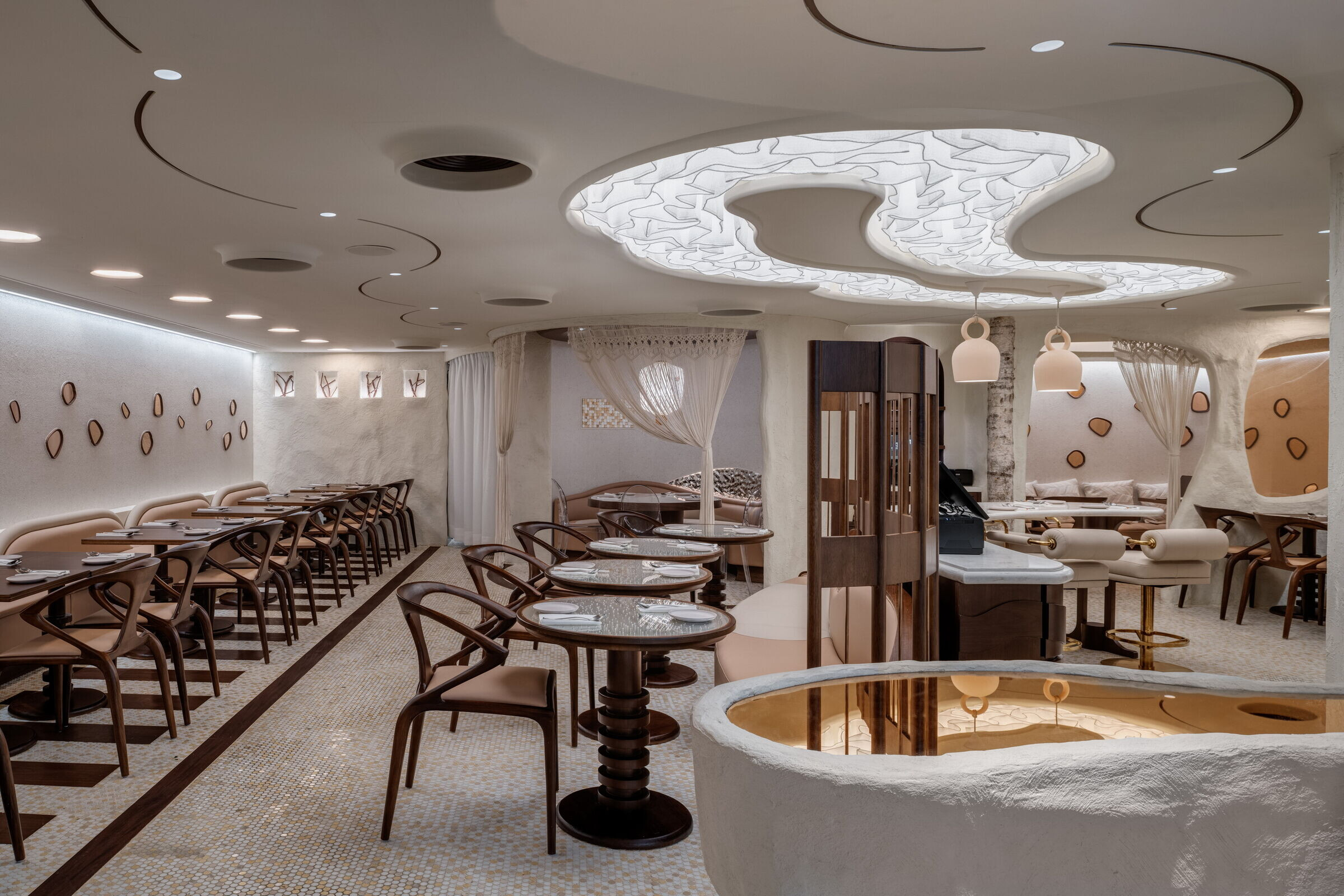 A harmonious colour palette attracts people from the outside, distinguishing it from the other Szechuan restaurant. Encompassing the entire interior, the entrance evokes a sense of wonder as one enters. The configuration presents a diversified yet amicable unity of form, which welcomes the guests into a serene environment.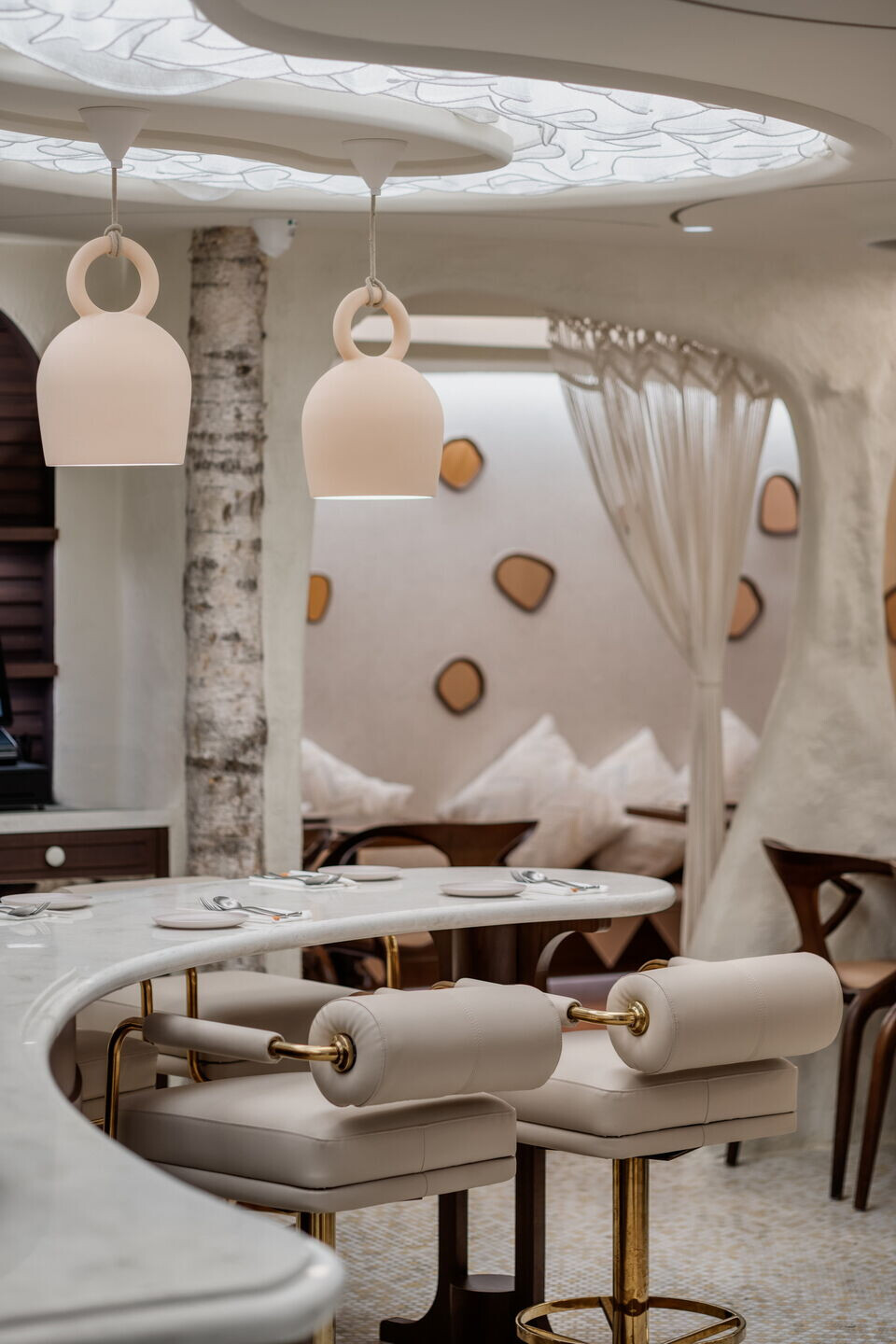 Irregularly shaped windows give away a hint of surprise to the outsiders while carving out a semi-private room for diners enabling an interrelationship between the outside and inside. Fluid form and textures reflect the mercurial nature of Milk Lake to break free from the chaos of city life.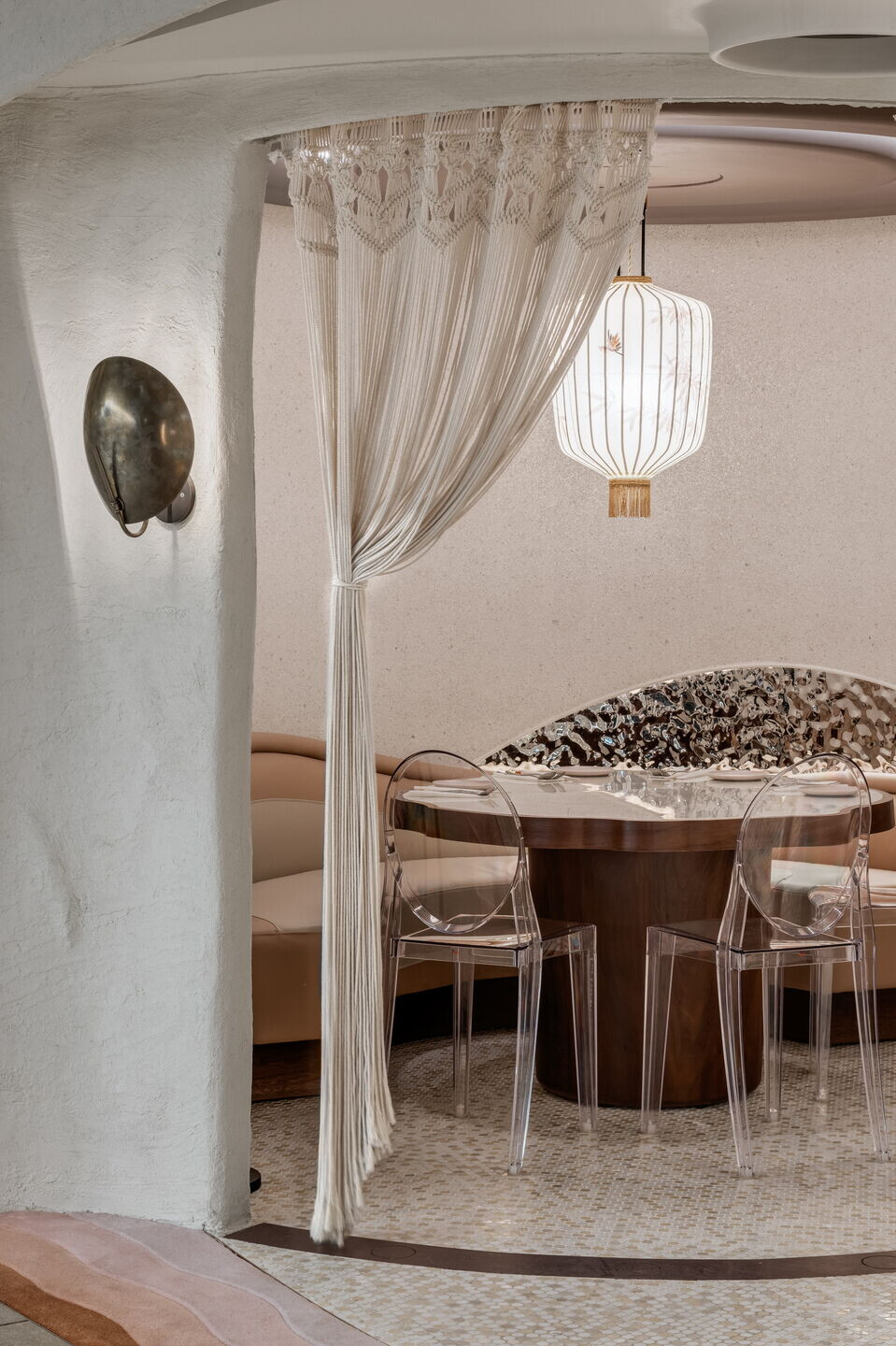 Dramatic pendants, contorted sofa and table, columns with mercury-like amalgam mirrors and fluid designer chairs add a dreamy aspect to the dining experience. The coconut shell wallpaper, tessellated wall décor, boho macrame curtain and rippled wall texture create a spatially layered interior.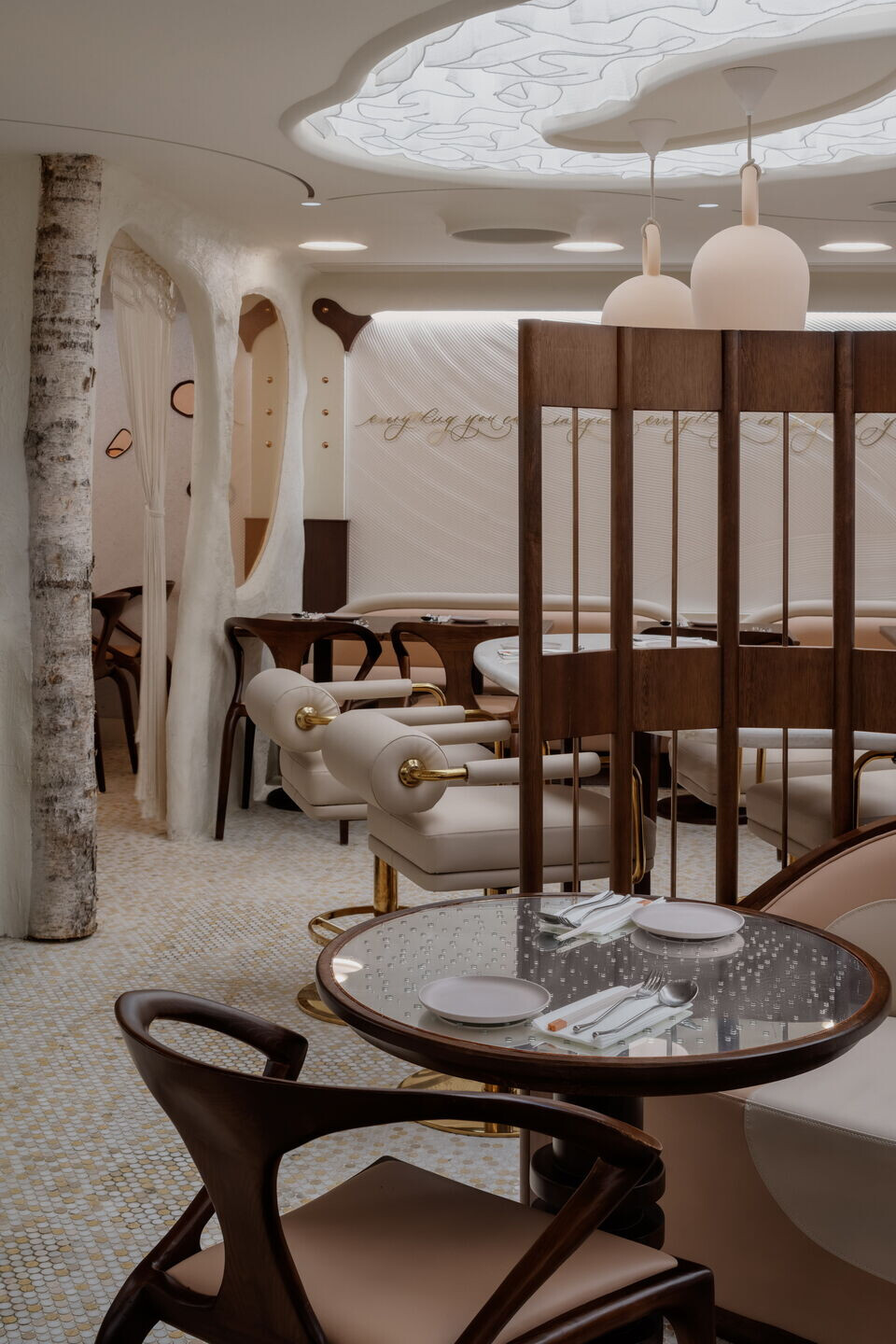 Wavy ruffles are embedded into the light trough on the ceiling to create a vivid aesthetic appeal. Deformed mirror plates adorn the spacious wall in the VIP room, each highlighting the spatial aura like the lake embracing the sky.
Therefore, the façade, interiors and details express a visual narrative, engulfing the diners in an ethereal experience.