Tucked in a former Indian restaurant in a premium shopping mall in Saket, Delhi, 'Rosie and Tillie' is a joint venture of millennial business owners, Vicky Mandal and chef Anukriti Anand. Designed by local architecture design and interior studio Renesa, the restaurant's inspiration for its vision emerges from providing guests with an iconic hospitality venue that is symbolic of the intersection of day brunch and cocktail bar.
The cafe expounds on the dichotomy of a woman referred to as Rosie in the morning and Tillie in the evening, two evolving entities who infuse the place with their binary yet coexistent character.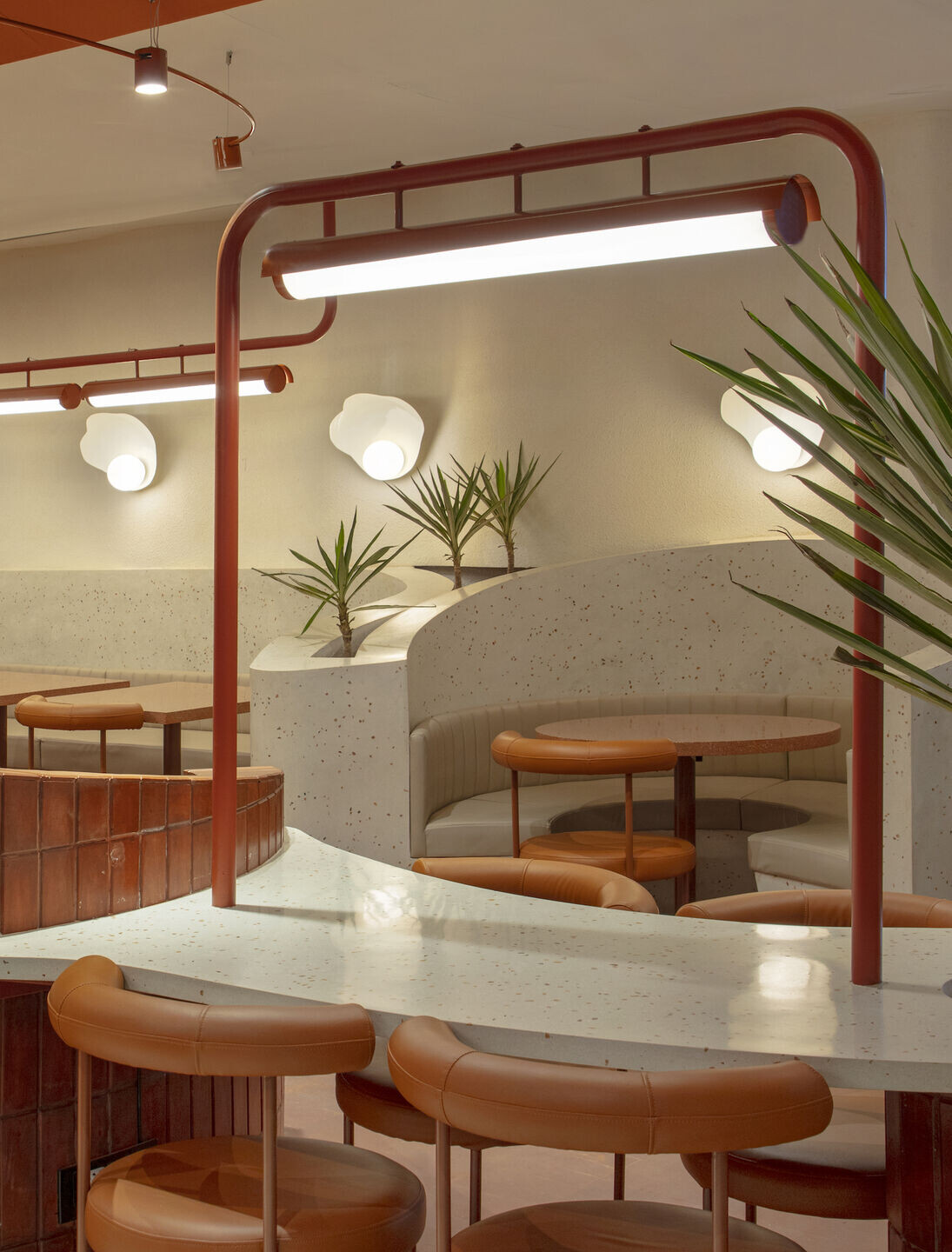 A sculptural spine streamlines the interiors spatially and metaphorically, dividing them into two symmetrical halves, yet binding the distinct features into one.
Featuring a striking palette of white terrazzo, rusty terracotta and curvilinear design motifs, the floor's perimeter is lined with curved nooks that enable dining in intimate groups, lit up by bespoke lightings serving as artful installations in their own right.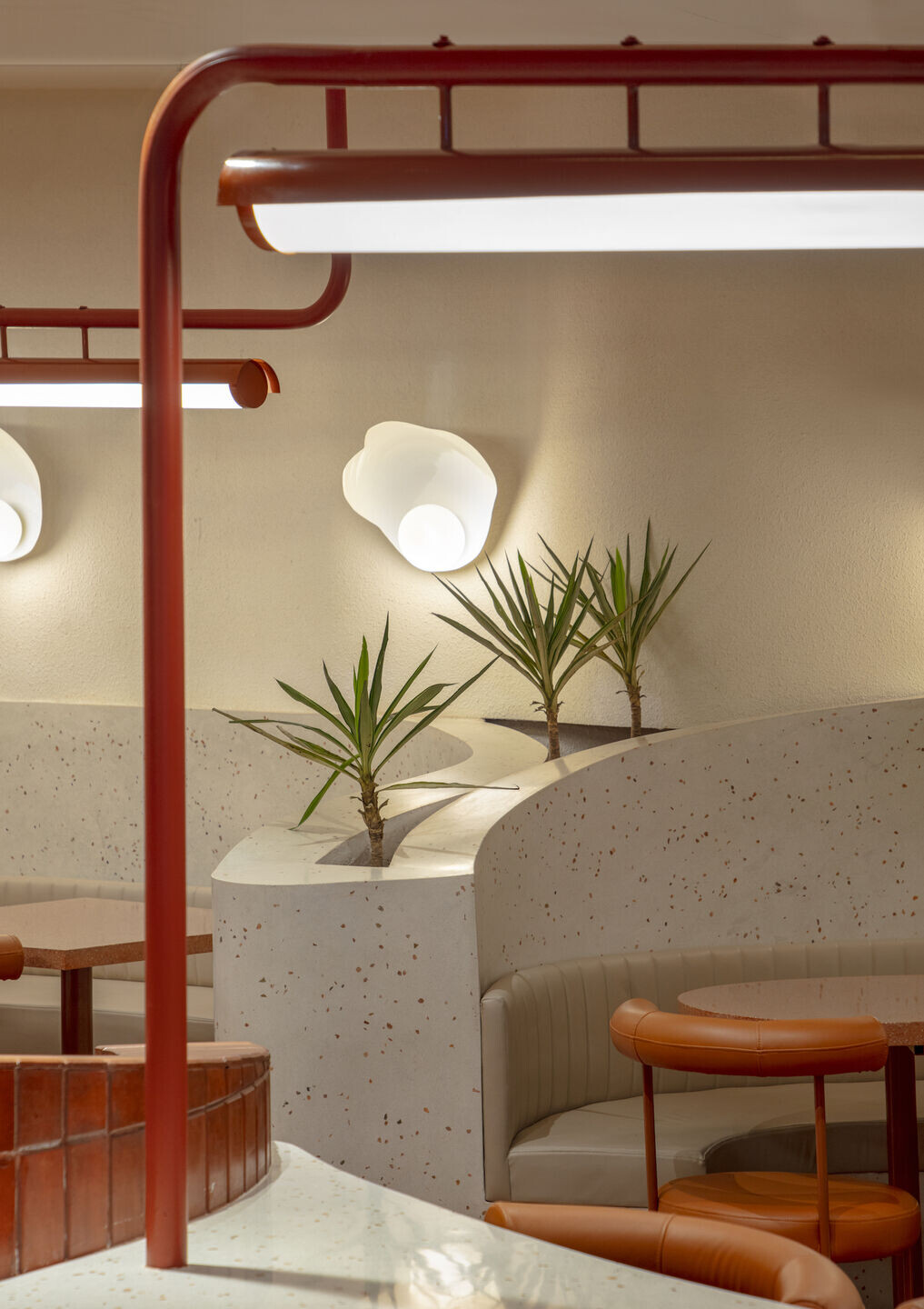 An outdoor seating, showing the same colour palette and materials as the interiors, invites the customers inside. Upon entering, a row of rust-coloured and velvety white booths with plush seating that flows through the middle of the space, greets the guests.
While one half of the restaurant showcases earthy red flooring and pale terrazzo-coated walls, the other part adorns in opposite colours. A series of suspended metal lights, giving an industrial look, span the length of the dining space, connecting the two sides.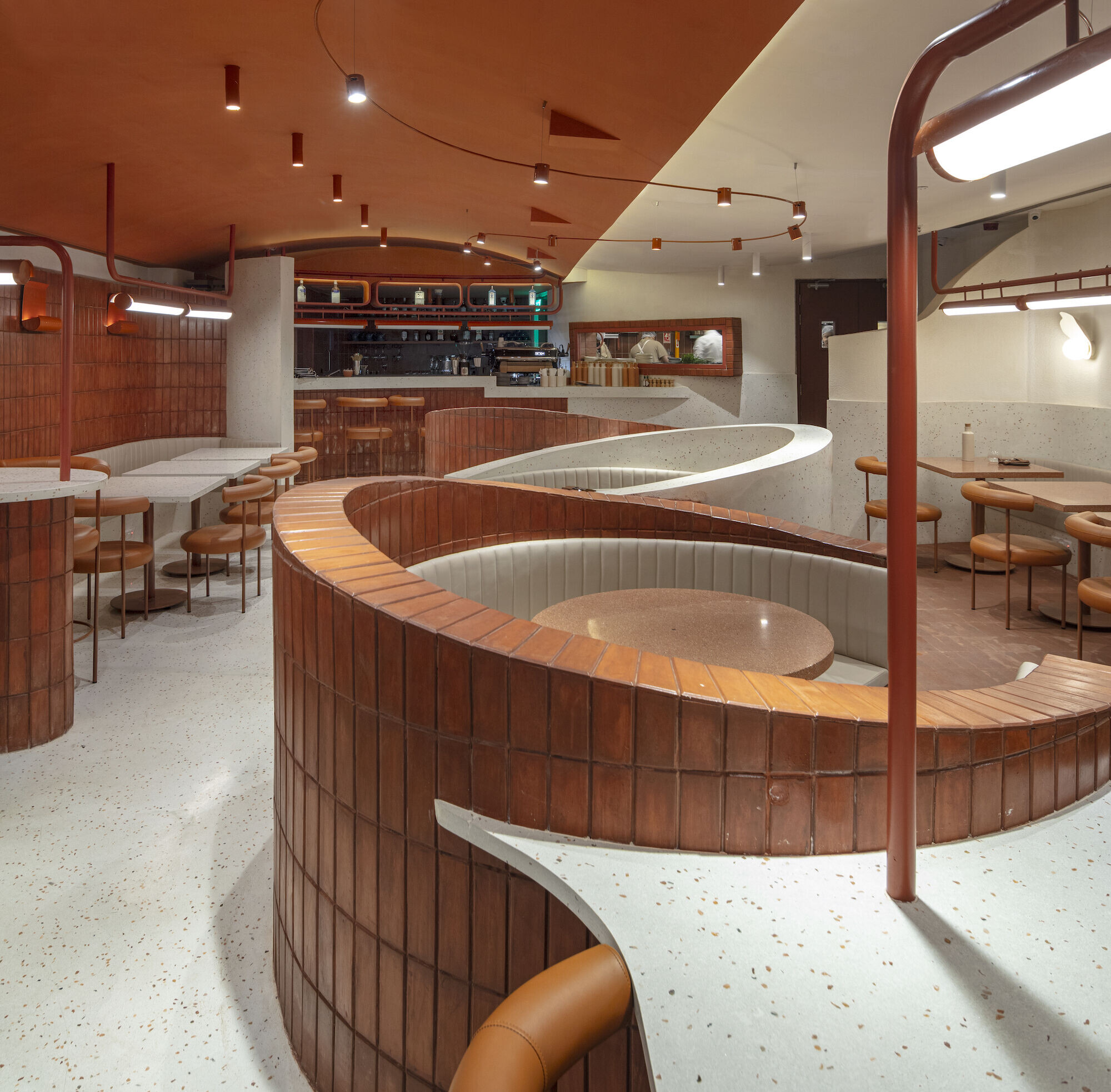 Therefore, the materiality, textures and lighting of the design beautifully embrace its patrons in a unique experience of a daytime cafe and moody evening lounge under one roof.