Located close to the German border, Holland Casino Venlo is a flower-shaped, sculptural building by MVSA Architects featuring a colour-changing interactive façade that provides a light show at night.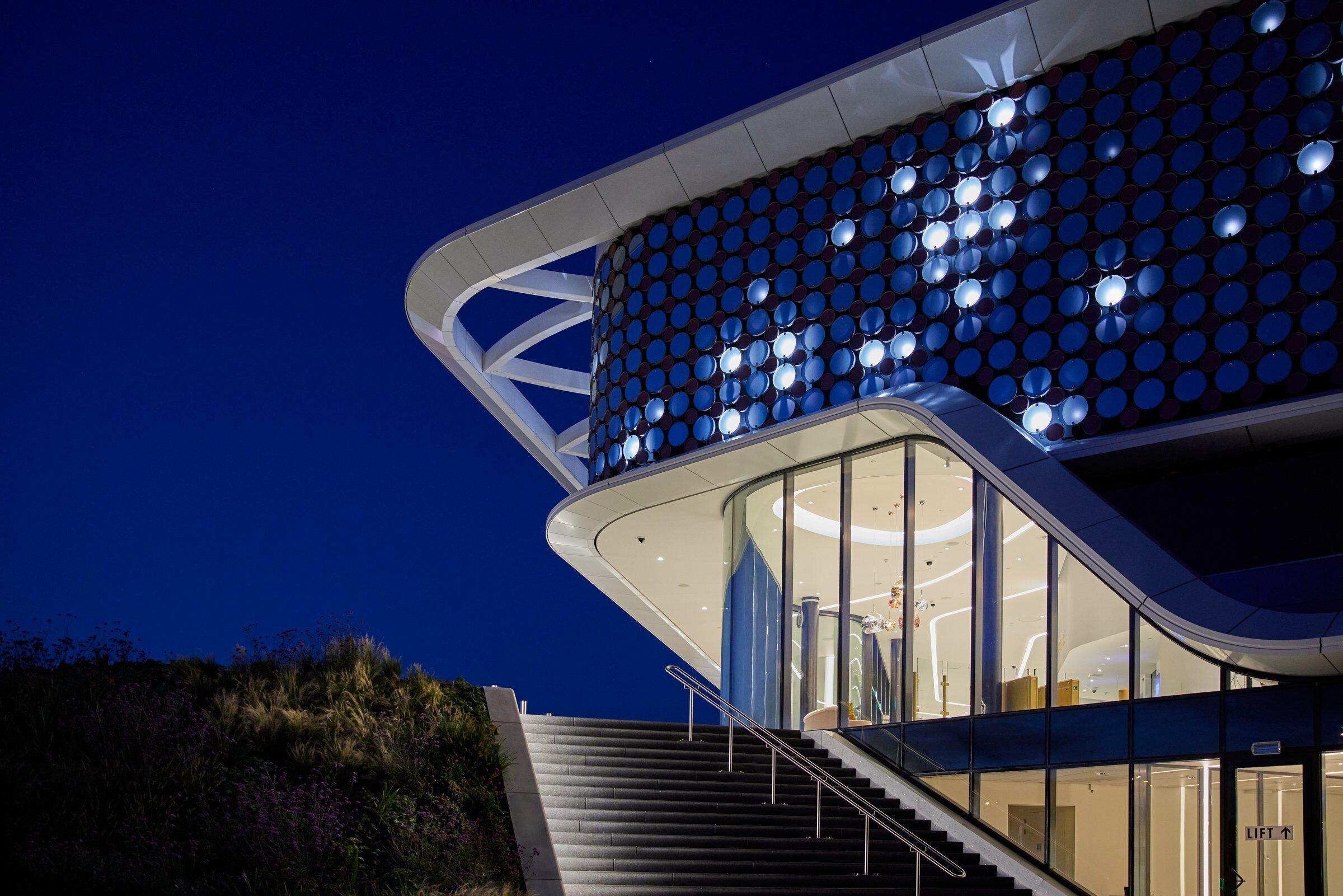 A grand staircase leads up to the entrance by a path flanked by twin ponds dotted with illuminated water lilies. The casino's routing guides visitors through the heart of the building, where the design concept unfolds. The nature of the flower is central to the atrium concept. From the stem, a structure of laminated wooden strips rises to form the corolla, or flower head, defining the appearance of the interior.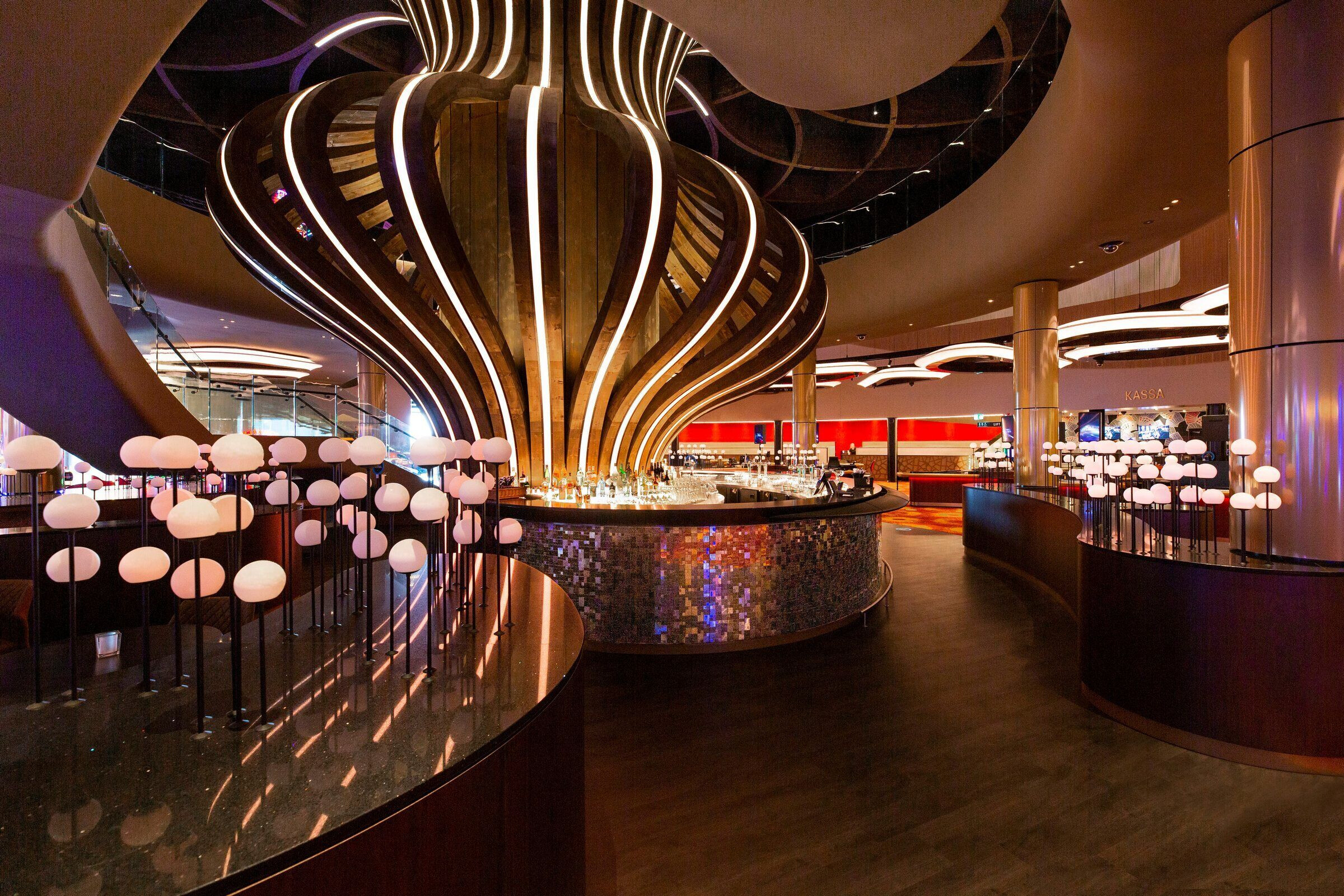 The feature façade comprises a grid of glass disks, alternating with a grid of more minor metal elements. These have a duotone coating, which causes the building to change colour as the visitor moves around it. The glass disks are mounted on the façade in different positions, with the large glass discs also equipped with LEDS. By night they illuminate the façade spectacularly, highlighting the flower-shaped structure of the casino architecture. The LED façade is fully programmable and can be adjusted to express different themes.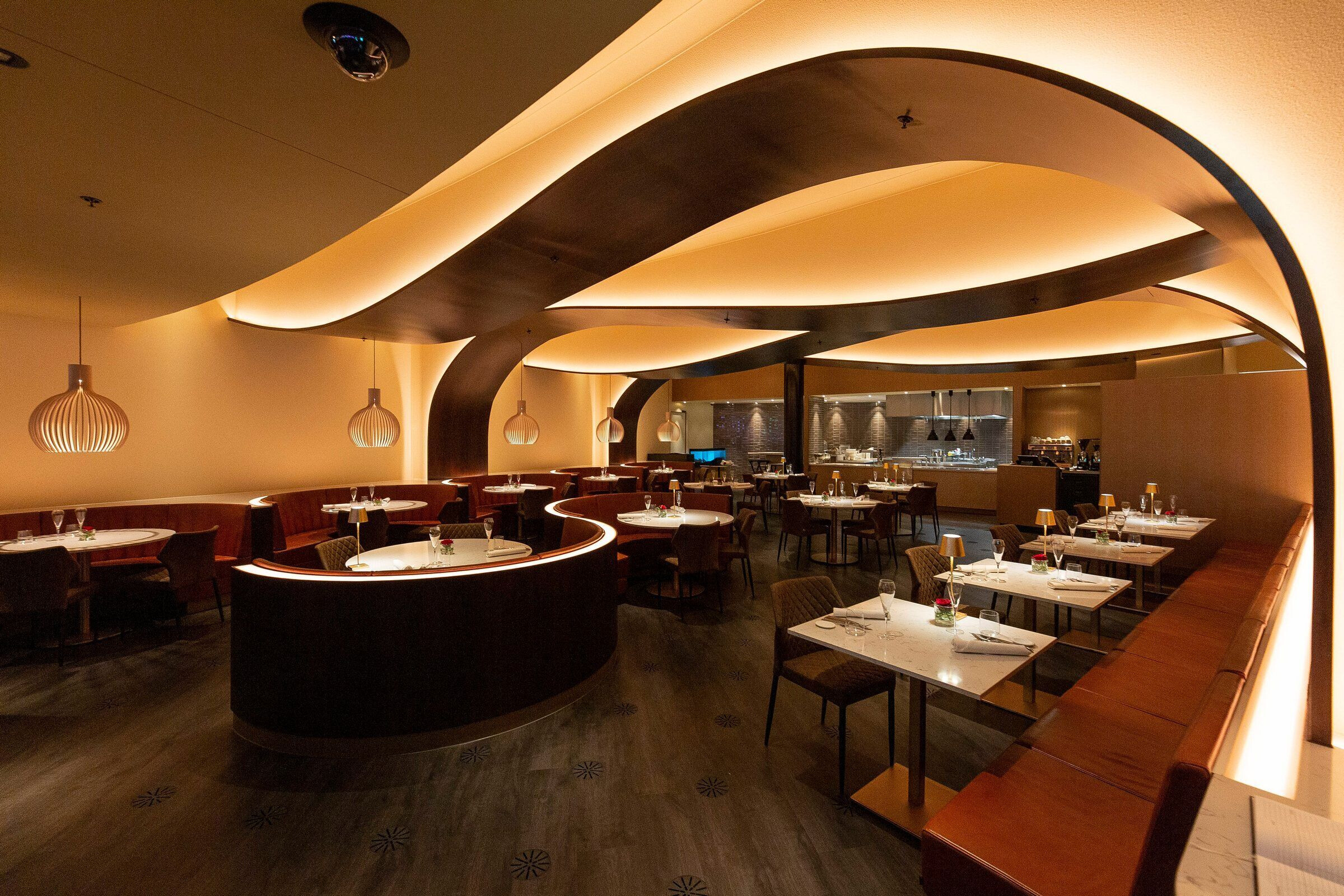 Rather than a collection of sustainability solutions, the design embraces the cradle-to-cradle ambitions of Venlo's local government in an integrated and unifying way. Outdoor space and building form a whole. Rainwater is collected in the 'calyx' of the flower-shaped roof for the grey-water system of the building. The roof is covered with PV film, which converts light into electricity. The flower-shaped lighting sculptures in the parking areas catch the sun and wind, providing fresh air and ventilation for the building.