Danish Architect Sigurd Larsen designs a tiny cabin retreat in collaboration with Berlin-based hospitality tech start-up Raus, known for their sustainable retreats in natural settings. Located temporarily on the grounds of Wehrmuehle, a cultural venue and historic site in Biesenthal, Germany, the cabin amalgamates culture, nature and art.
Being a compact cabin of 18sqm, the design maximises the limited space with high ceiling height, large glazed windows, skylights and glass sliding doors that seamlessly frame the surrounding nature.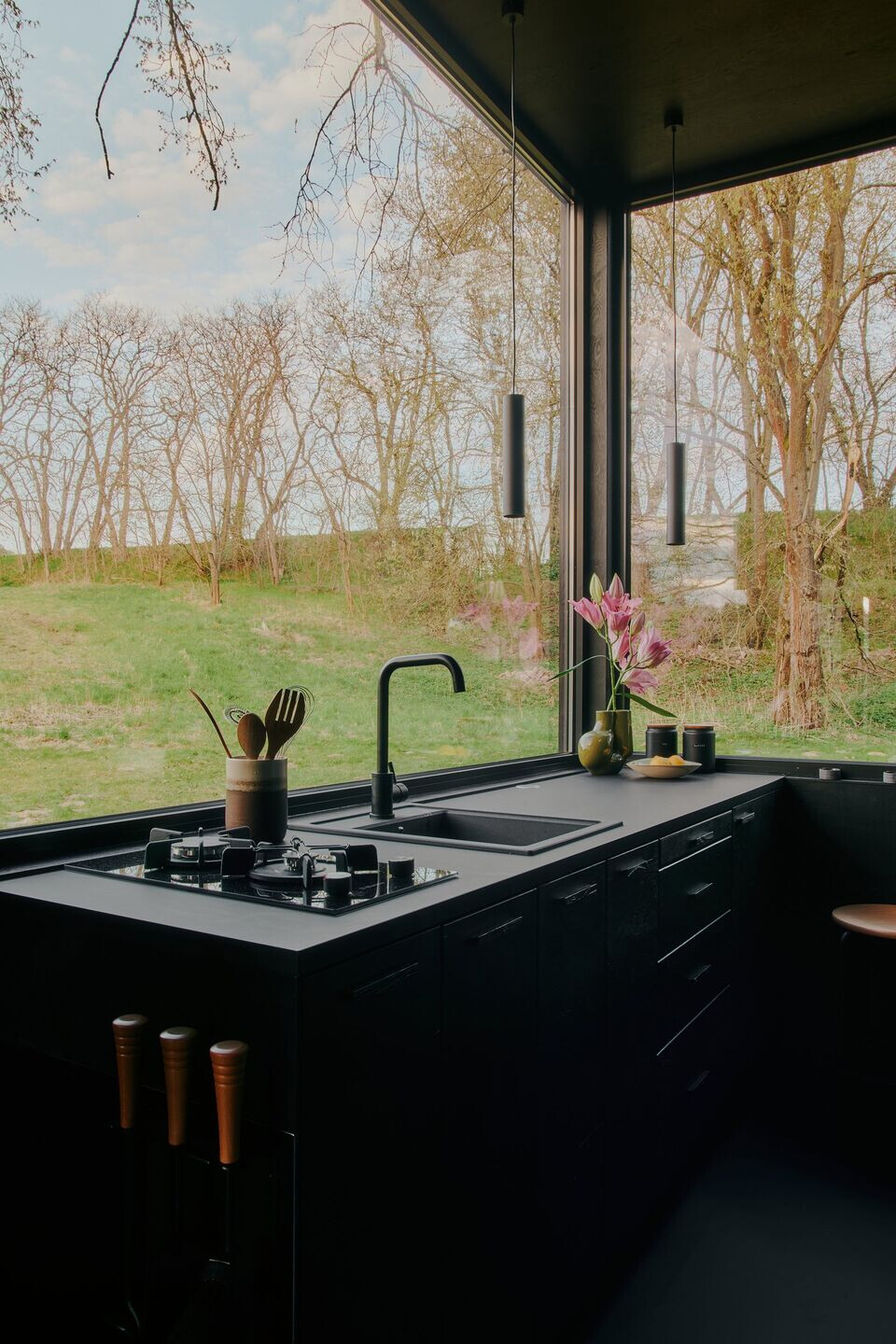 To complement the dark tree trunks of the forested surrounding, the cabin is clad in charred lark wood, creating a textured and dark exterior surface. The interiors are also consciously designed to be in an all-black theme to enhance the views of the scenic setting by preventing reflections in the windows.
The interiors are planned such that the beds, the seating area and the bathroom are placed within a niche inside the walls, making the space feel more open and yet protected.
Designed to be completely self-sufficient and eco-friendly, the cabin is equipped with solar panels, water tanks and a dry compost toilet. These sustainability features help the users to be mindful of resources and respect their natural surroundings.