An example of India Modern Design, 'The Colonnade' by Annkur Khosla Studio is a home for a family based in Mumbai that reflects their roots in Jaipur and the international nature of the wider family.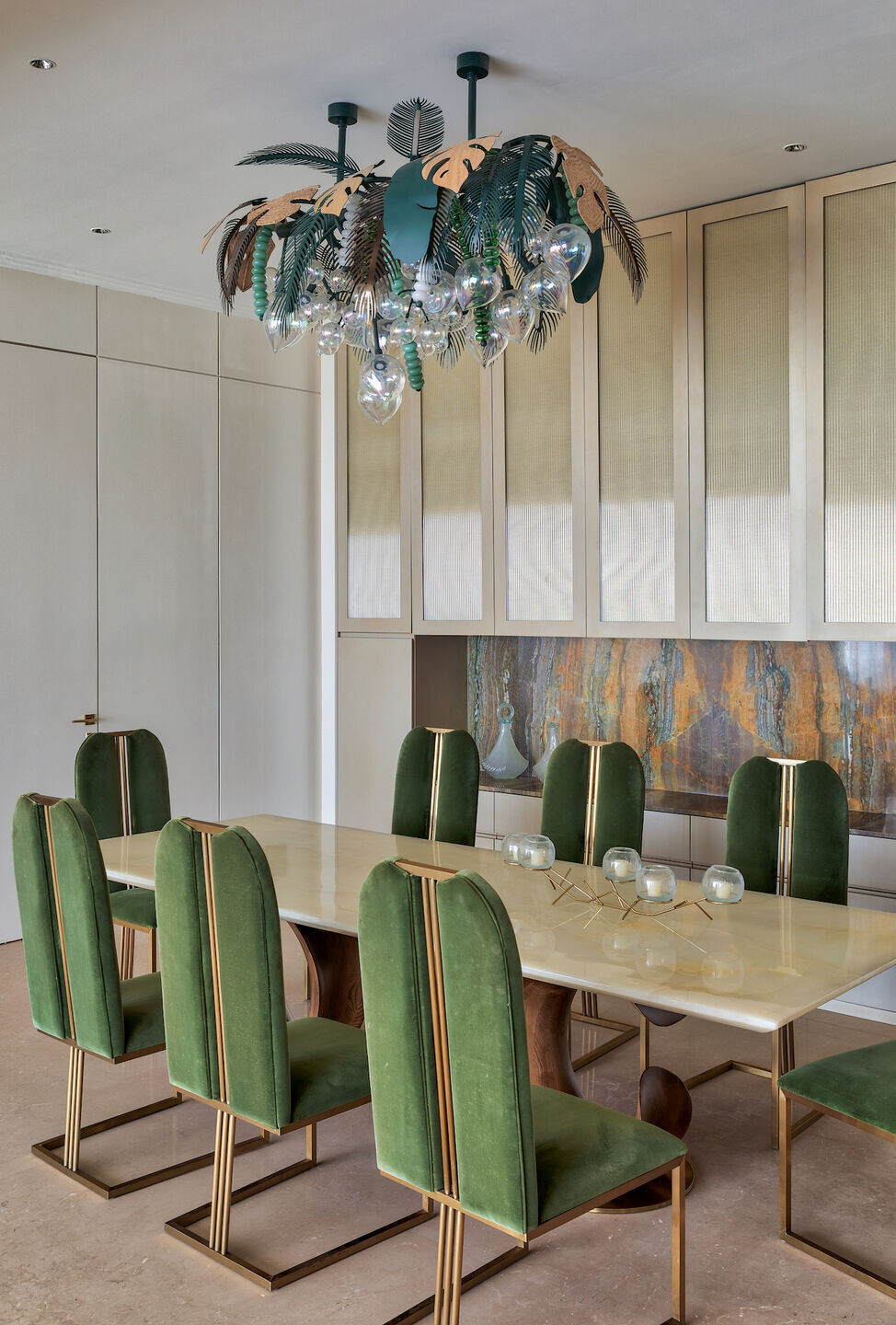 The main living space is conceived as a plaza at the centre with modernist arches that refer to the colonnades of Jaipur palaces. The Dining Room has a sculptural garden-like installation from Klove Design Studio, which interprets leaves in cane and metal. The Den takes context from the location of the Mumbai Racecourse and has wallpaper from the London Art Company. The ceiling for the master bedroom is also interpreted as a modernized canopy cover over the resting bed.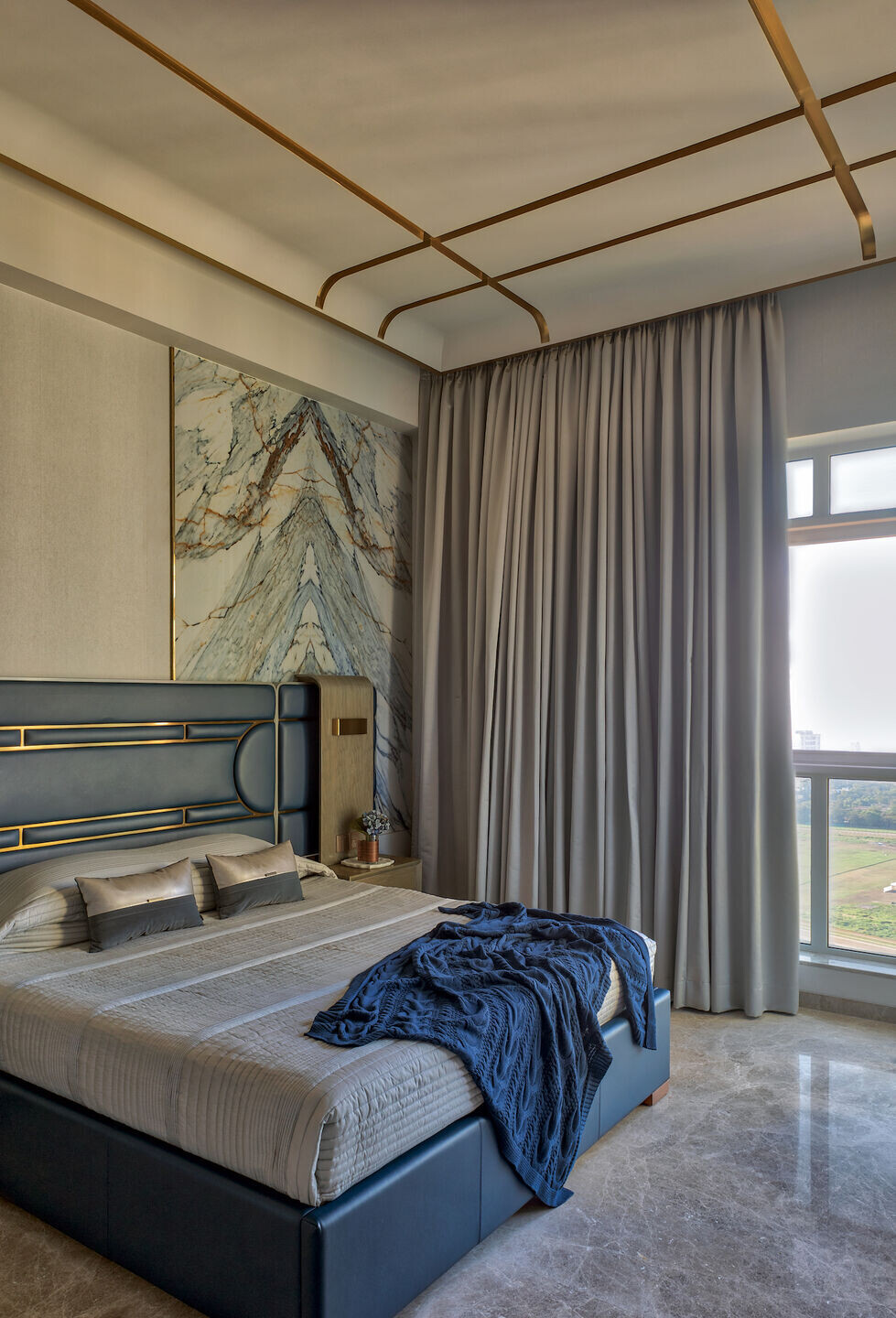 Sensitivity to light, colour, texture, form and aesthetic integration is integral to all spaces with printed fabrics and the subtle texture of Jaipur rugs. A stack of chests in leather of travel valises made from Magus Designs acts as a side table, and the thinking man parametric statue inspired by Michaelangelo's David strikes a pose and is a conversation piece.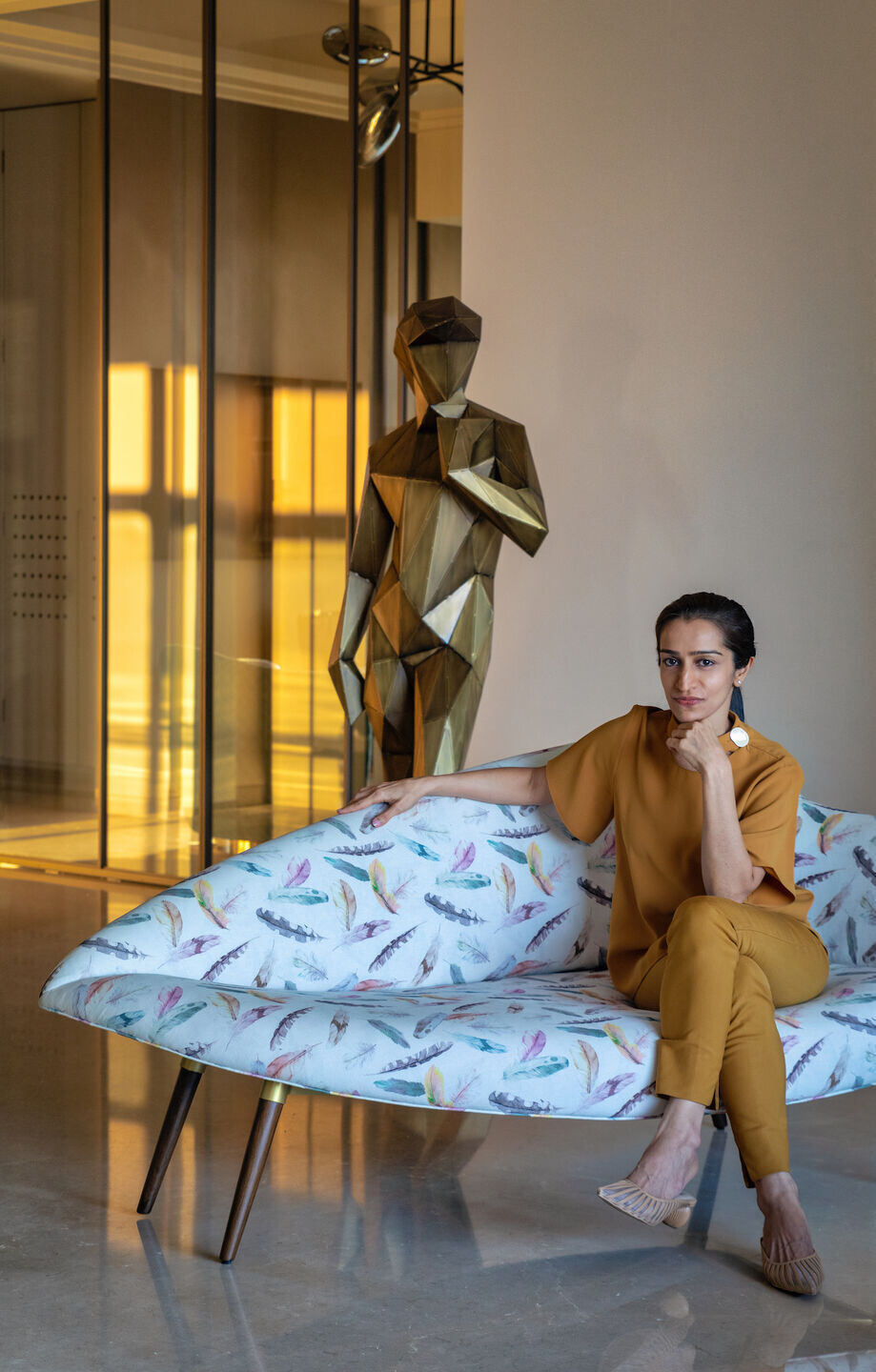 The artwork between the colonnade is by Kisalay Vora works from his 2020 collection on Brahmand. The inclusion of the work refers to the Indian understanding of the universality of life and location.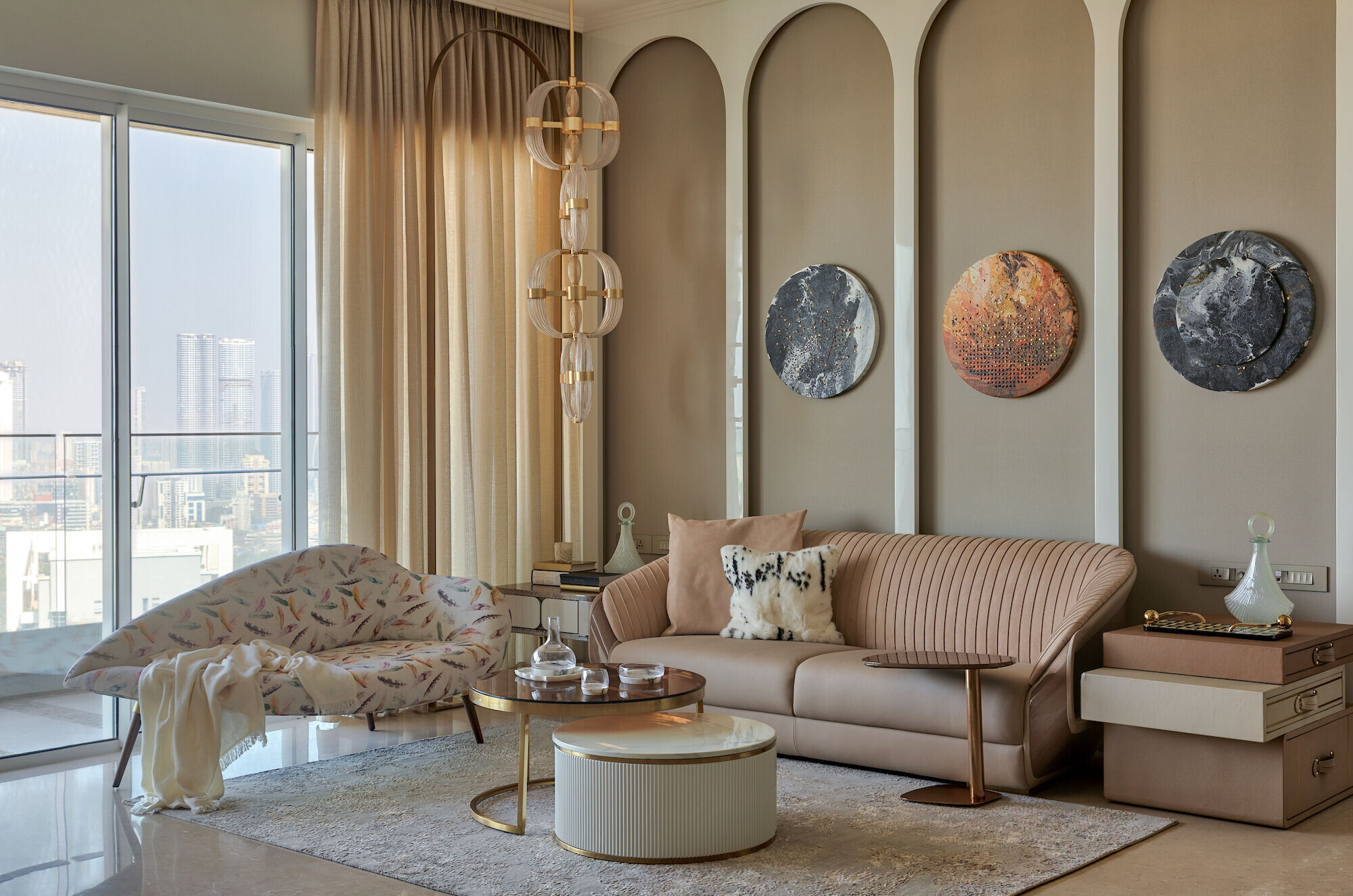 Above all, the city view is panoramic and the balcony offers breathtaking views of the racecourse and the Arabian sea beyond.