Located in the Sonnwendviertel district, directly south of Vienna's new central station, the Metropolitan marks a striking appearance with its distinct façade. Designed by Delugan Meissl Associated Architects, the 65m high-rise highlights how versatile urban living can be.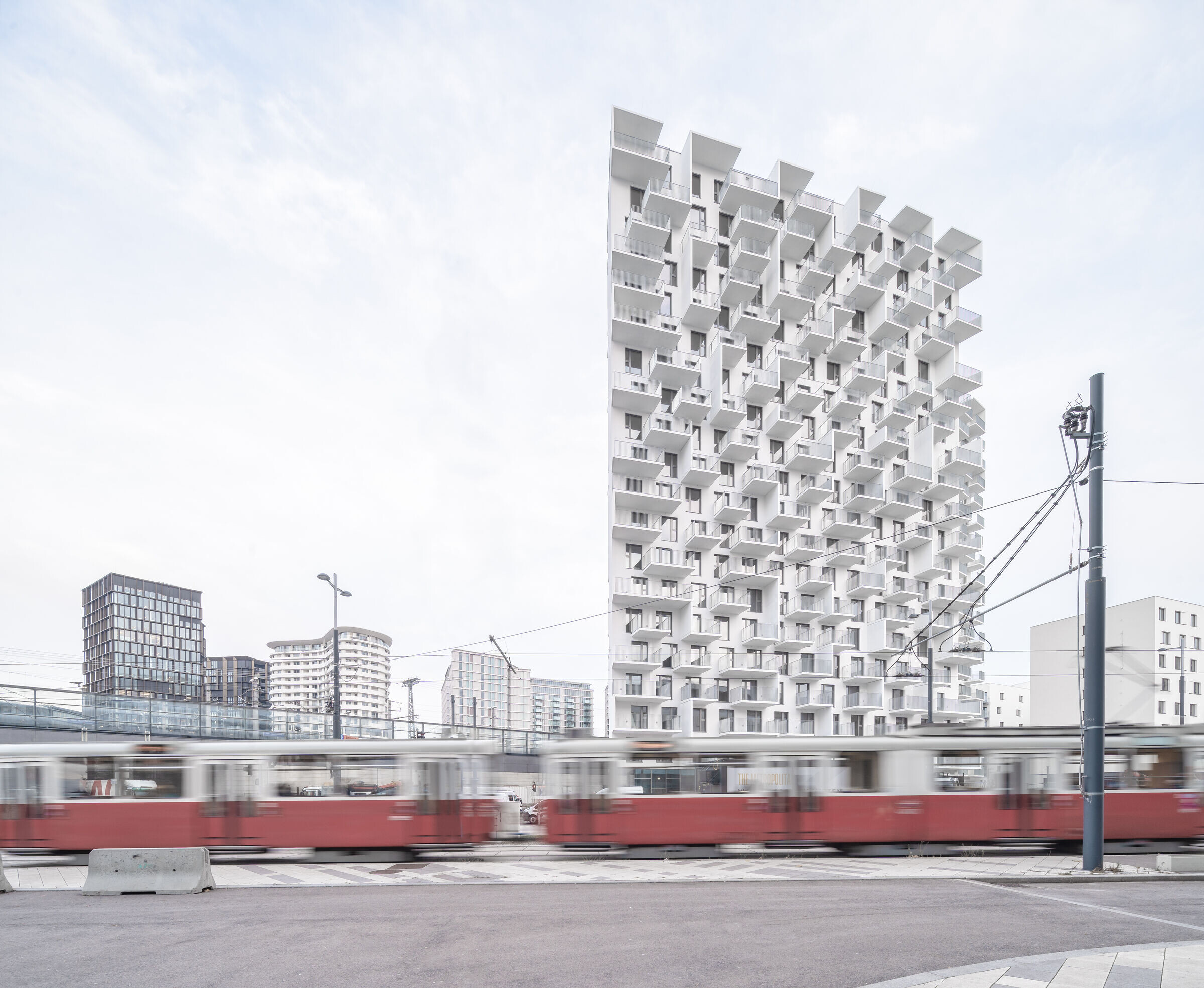 Built on a triangular plot abutting the railway line on one side, the project design optimizes the constraints of the narrow site. The space between the building and the adjacent hotel serves as a public plaza which allows improved pedestrian circulation in front of the shops on the ground floor.
The northern façade of the building responds to its orientation and the diverse surroundings. Triangular balconies aligned in a strict grid jut out of the façade facing the railway track to avoid direct exposure to the railway and optimize natural light. The apartments facing the rail line have an open plan with a central kitchen and sanitary block defining the spatial arrangement of the unit.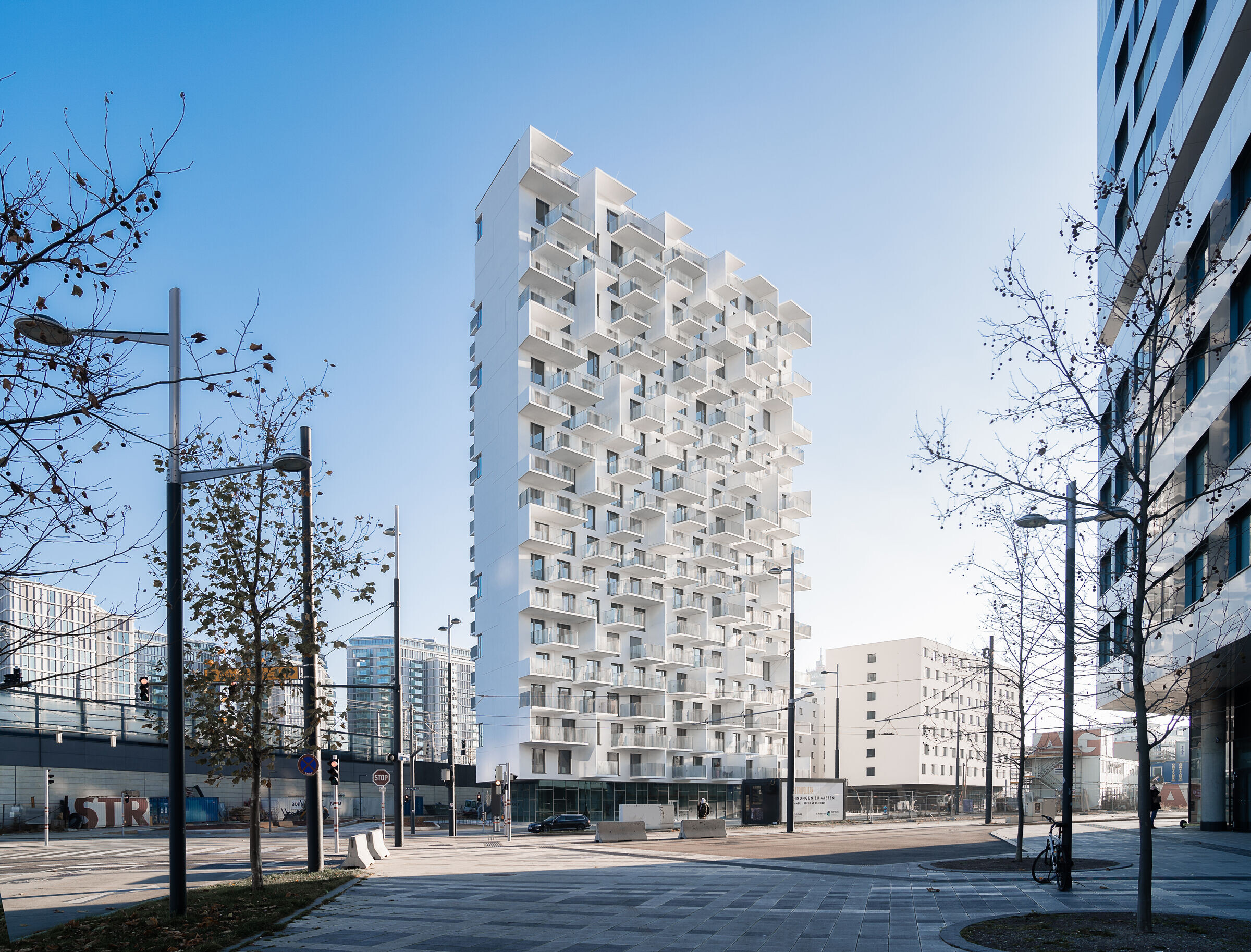 In contrast to the northern façade, the southern façade features horizontal balcony slabs and vertical side panels composed in an irregular pattern that create a sense of depth. The apartments aligned along this side are largely two-room units with full-height windows inviting ample daylight.
Amenities like the rooftop terrace with sundeck, in-house co-working space, fitness room and multifunctional outdoor sports area make the building more inviting and liveable thus, redefining urban living with communal life.