The renovated 14 Street Y celebrates the diversity of its multi-generational, multi-ethnic membership. The ground floor program of lobby, fitness center, locker rooms, offices, showers and pool was reorganized as a series of parallel bands, each with its own identity.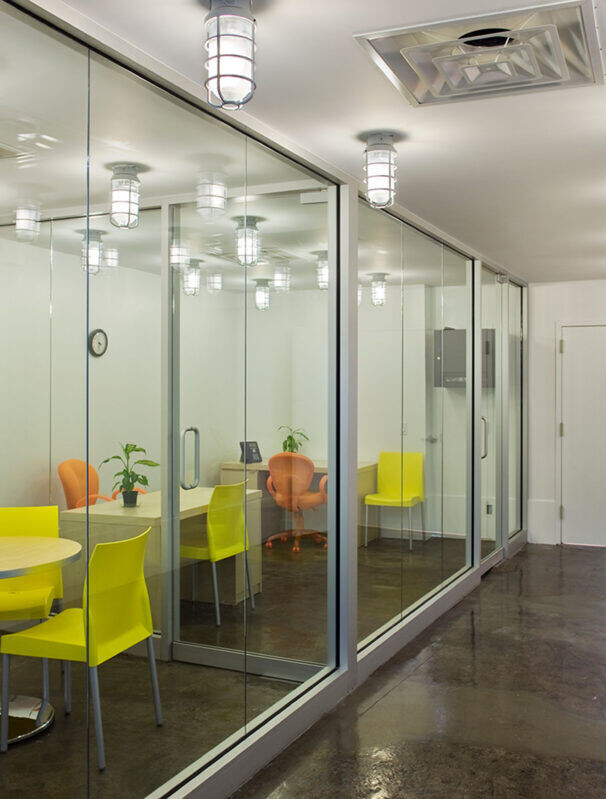 As members move through the different bands, they experience the simultaneous happenings that animate the building. By using off-the-shelf materials in unconventional ways, the designers created a unique design within a limited budget. Fields of fluorescent light fixtures of different sizes redraw the ceiling, while bands of colored tiles reconfigure the floor plane.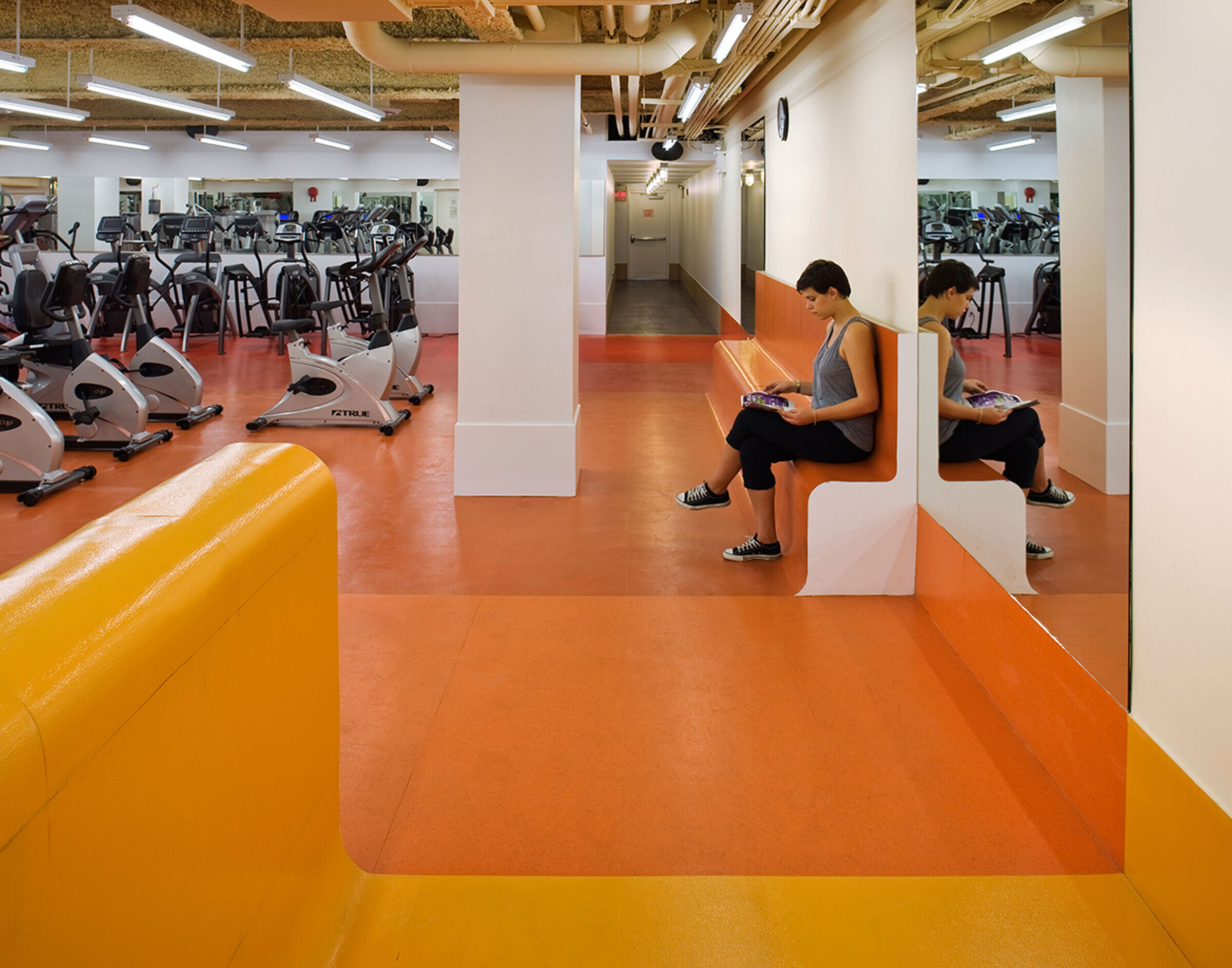 The new entrance lobby has a custom gradient patterned tile floor, a field of circular fluorescent lights, and bright yellow 100% recycled plastic lounge furniture. The overall effect is raw and fresh and befitting the Y's East Village location.