Located in an apartment tower in Mexico City, 2501 Vidalta is situated as a container of experiences with diaphanous views, where each space evokes an identity that goes from the intimate to the plural, from the elegant to the personal. It is a contemporary, spacious apartment, in whose interior time seems not to pass due to its integration with the landscape and the transparency of the light that bathes the activities. Inside, each atmosphere is unique, not only because of its particular instinct, but also because of the emotions that flow from its sober and loose design.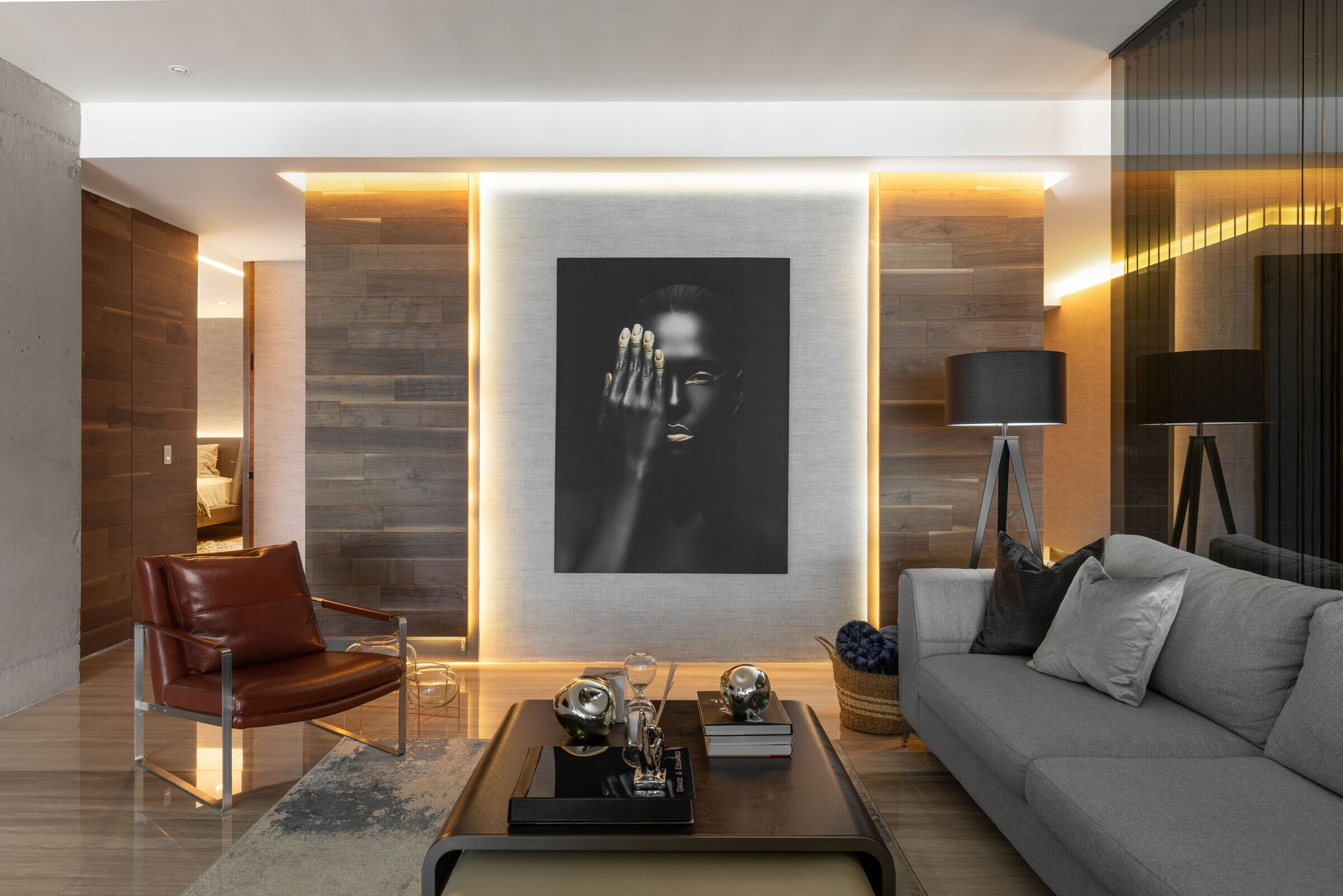 The apartment begins with a semi-enclosed family room, with warm lighting, followed by an aluminum and leather lattice that frames the family space and prevents visualization of the interior; a pause that gives way to contemplation with a series of reflections and contrasts, from which the family area unfolds: dining room and open living room, accompanied by a terrace with a view of the city reflected by the floor. Warm spaces, configured from the amplitude given by the wood ceilings and the dialogue with art as an accent.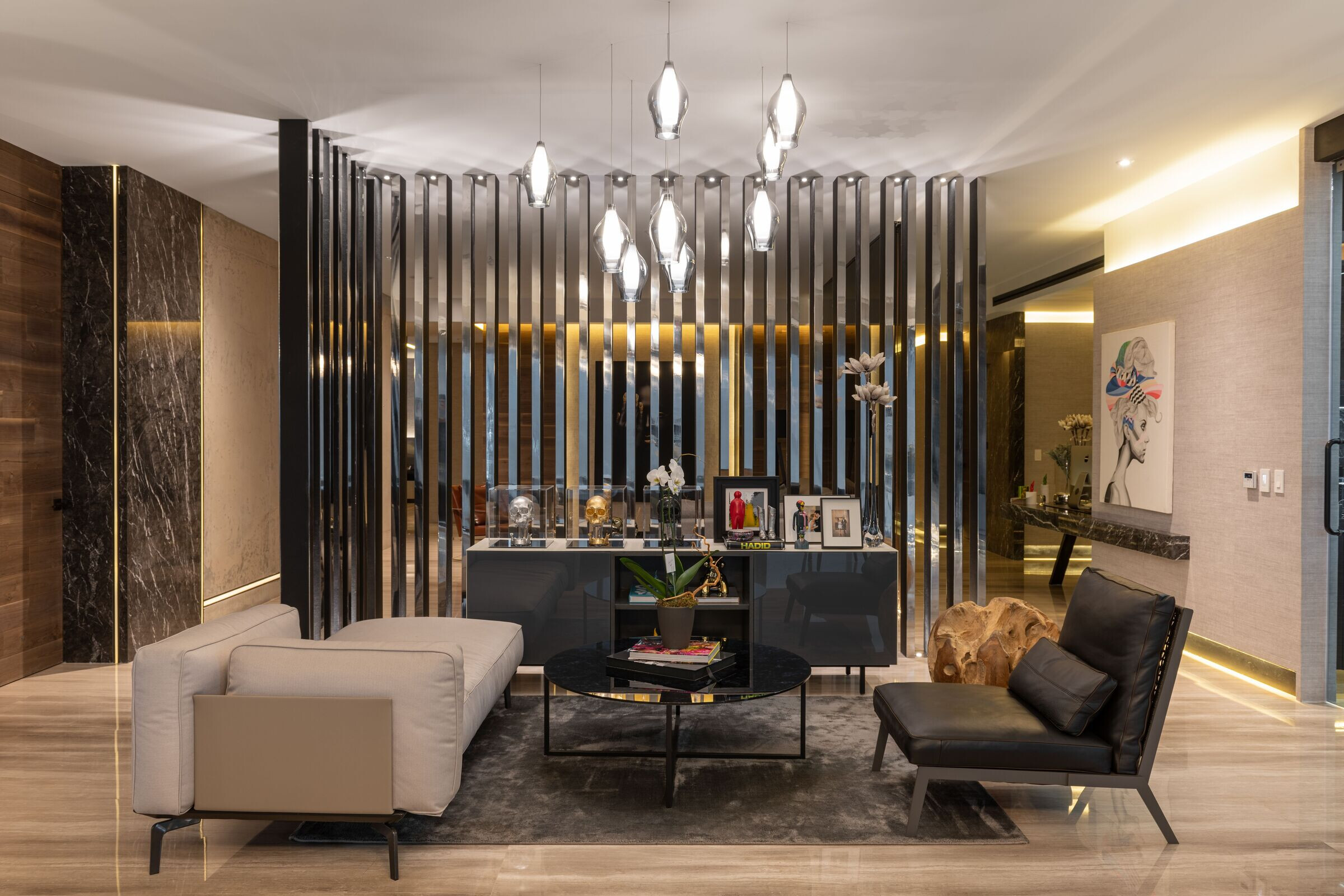 On the other hand, the kitchen, with an atmosphere that wanders between warmth and secrecy, is inscribed within the project as an oasis of black marble and wood where natural and artificial light create a game of oppositions. This game also permeates into the bedrooms, where personal tasks are integrated by the neutral design of the upholstery and the simplicity of the space itself.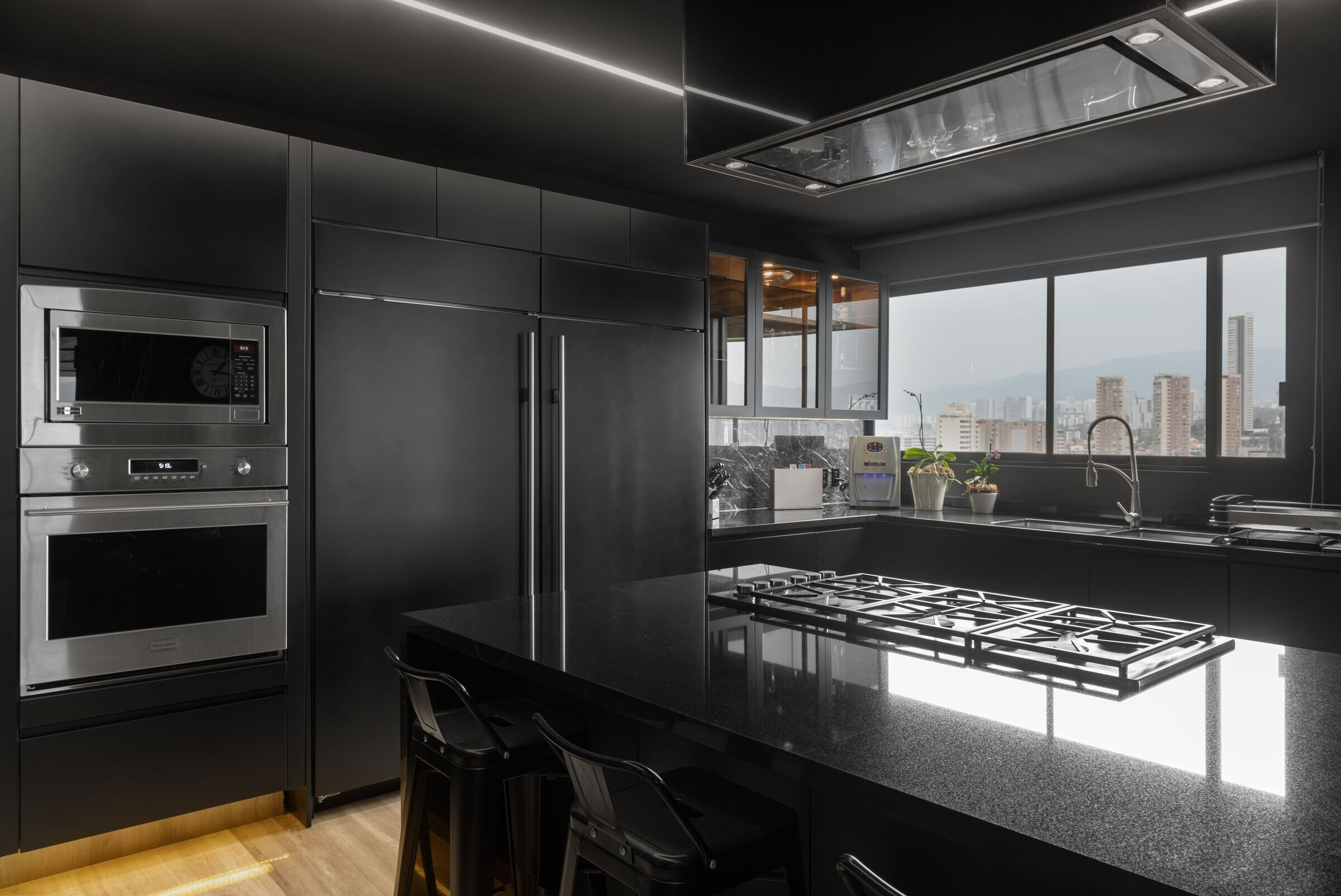 2501 Vidalta is a contemporary apartment, with an interior where a sober journey unfolds, focused on continuity and contrast, open, contemplative spaces, receivers of family dynamics. As a starting and meeting point. Warm and elegant spaces, attentive; inspired by the richness of time and the rhythm of its inhabitants.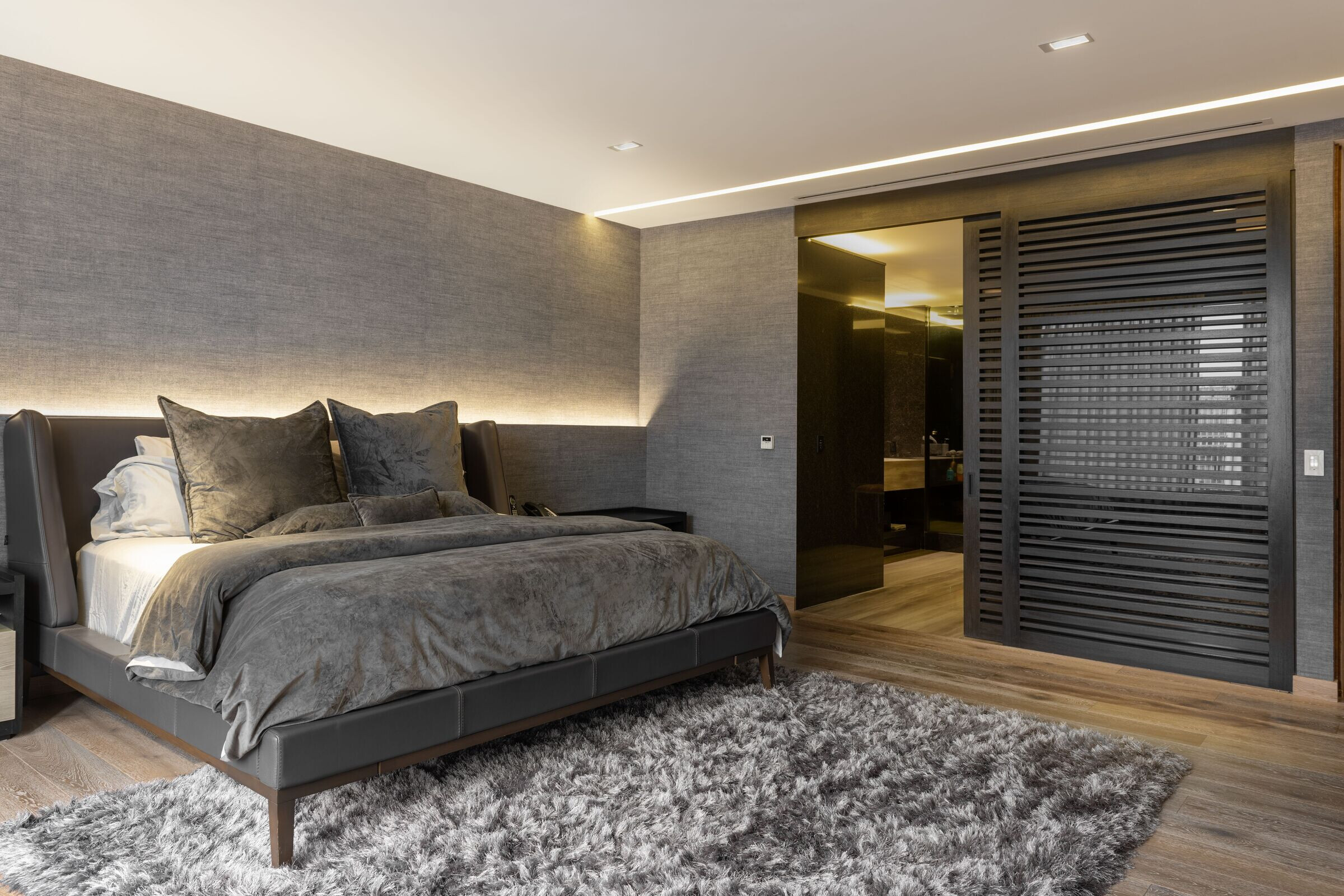 Team:
Architectural Office: Nivel Tres
Architects in Charge: Carlos Chiver
Design Team: Mariana Hernandez / Jorge Olvera / Adolfo Montiel / Gerardo Buendía
Photographer: Paco Alvarez, The Raws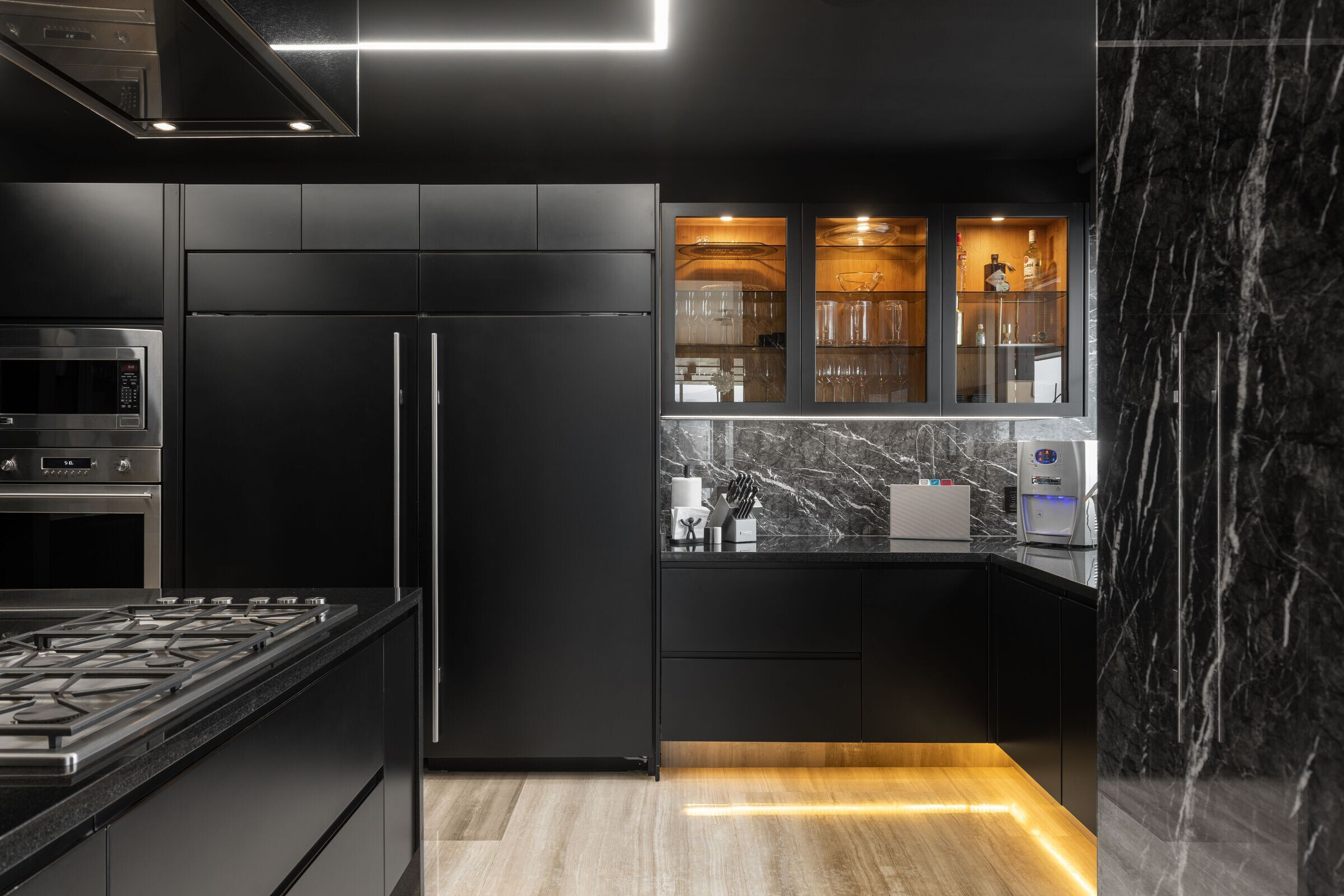 Materials used:
Flooring: Marble, Wood white, Grupo Ar
Roofing: Deck, Chocolate Decking, Global Woods
Interior furniture: Cloth, FLINT Matriz, Artell
Partners: Radio Floors/ Dilight Lighting / ARCA Marbles / Inofe Home / Showroom 53