The site for the Renault project is situated in one of the strategic and symbolic locations of Marseille. In effect, it can be found at the crossroads of the Huveaune river and the historic Prado – Michelet axis, which fi rst came into service in 1890.
This north-south urban axis can be considered as the real backbone of the southern neighbourhoods of Marseille: it gives brightness and hierarchy to the urban fabric of the area, made up mainly of old village centres and a scattering of buildings: country-house estates, private housing estates, council estates… It links the Vieux-Port, the heart of Marseille, to the Mazargues roundabout, entrance to the Calanques.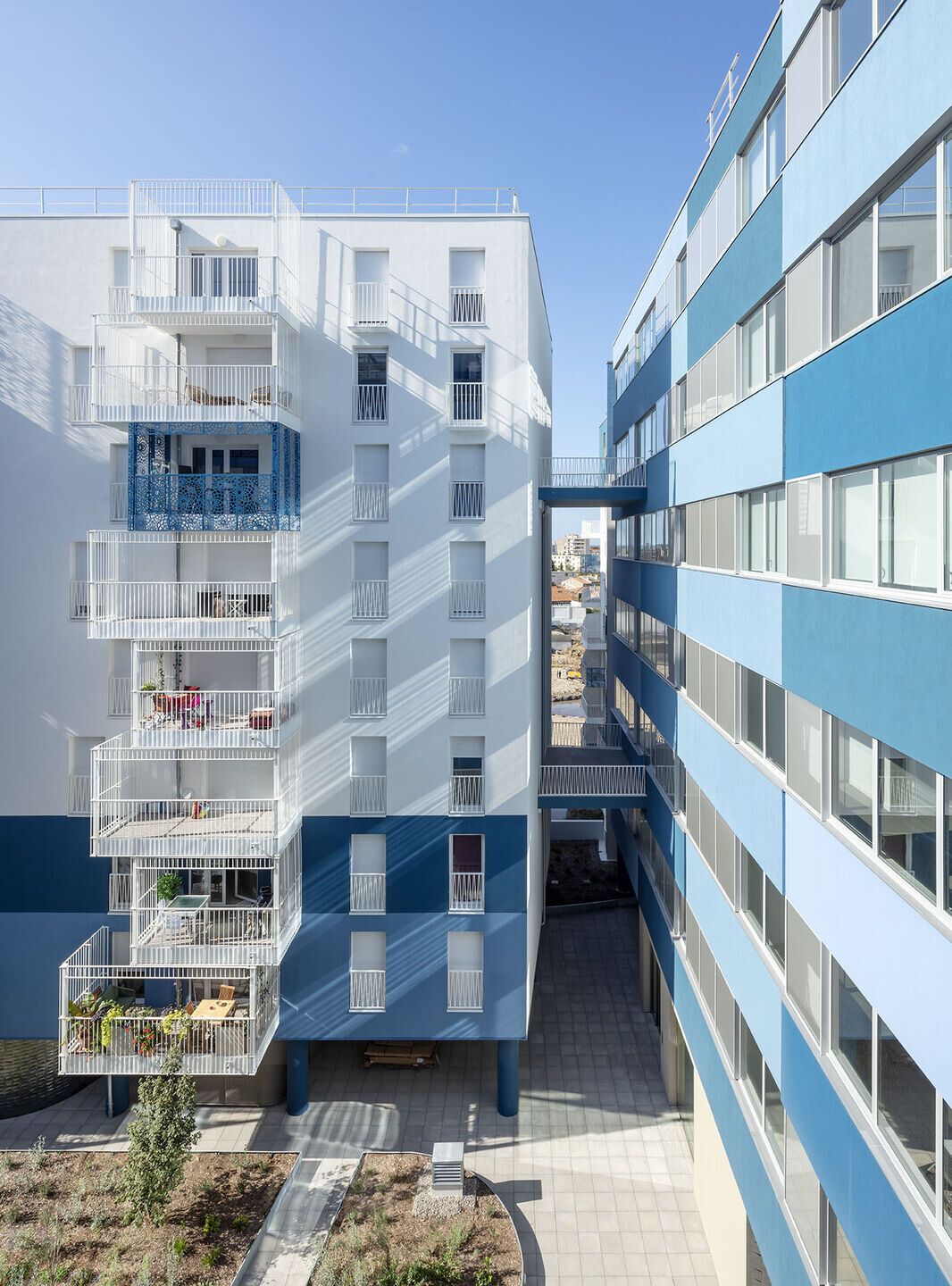 Marked by the presence of several emblematic buildings close to the site, such as the Unité d'Habitation (Housing Unit) by Le Corbusier (built in 1952 and classed as an historic monument), the Villa Magalone (built in 1710 and classed as an historic monument), or further still the Stade Vélodrome (currently being extended), the Boulevard Michelet is one of Marseille's most symbolic roads, just as much as La Canebière or the Corniche J.F. Kennedy.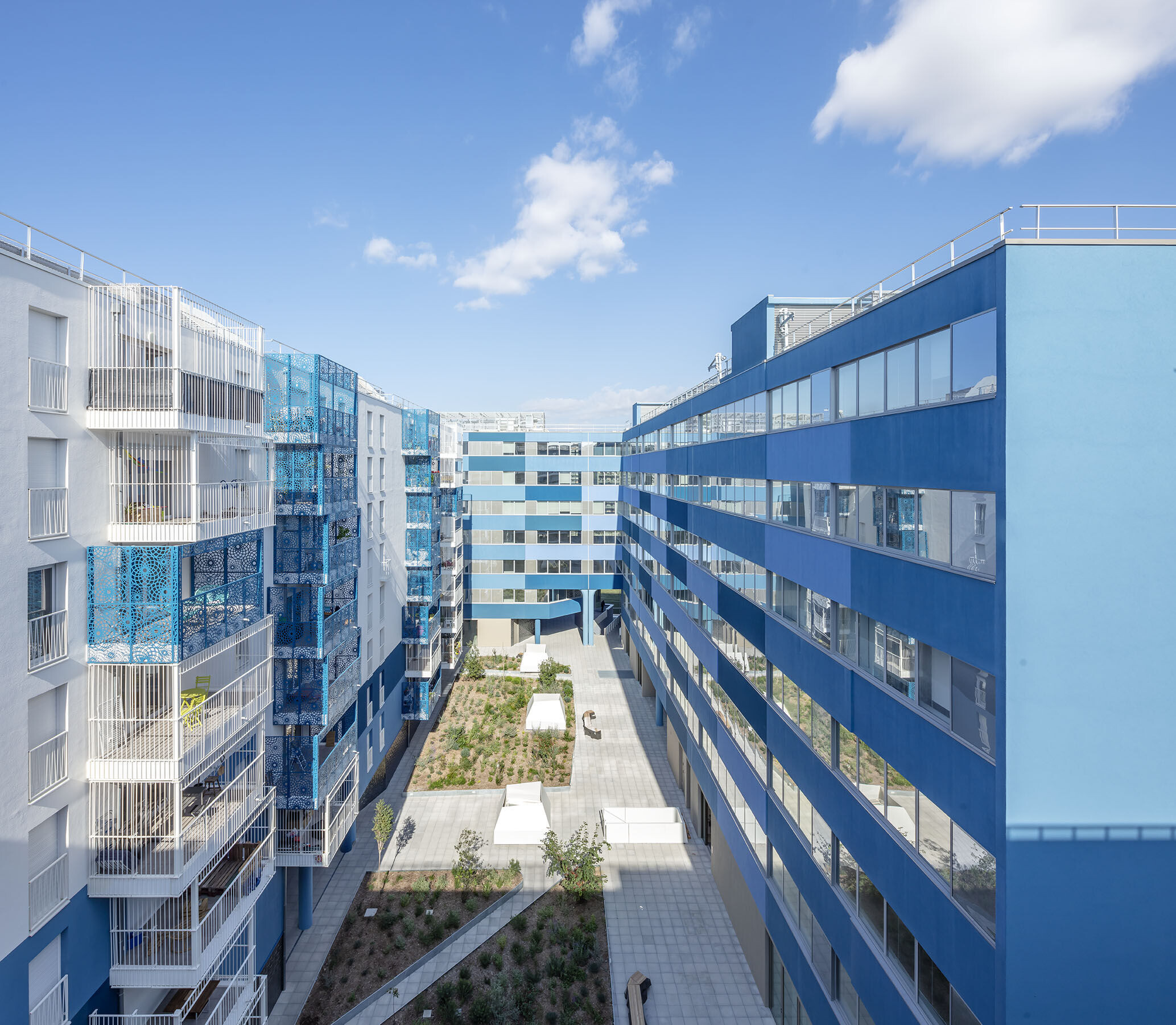 The site relies upon the urban road axis which structures the area and brings with it several advantages (accessibility, visibility, representivity), it equally benefi ts from the nearby presence of the Huveaune. The river is a major plus for the site and for the installation of the housing units upon it: it strengthens the organic nature of the land, its relationship with water: it truly anchors it into the landscape. The project site can thus be seen to have a dual character, materialised by the contrast of textures, of shapes and colours.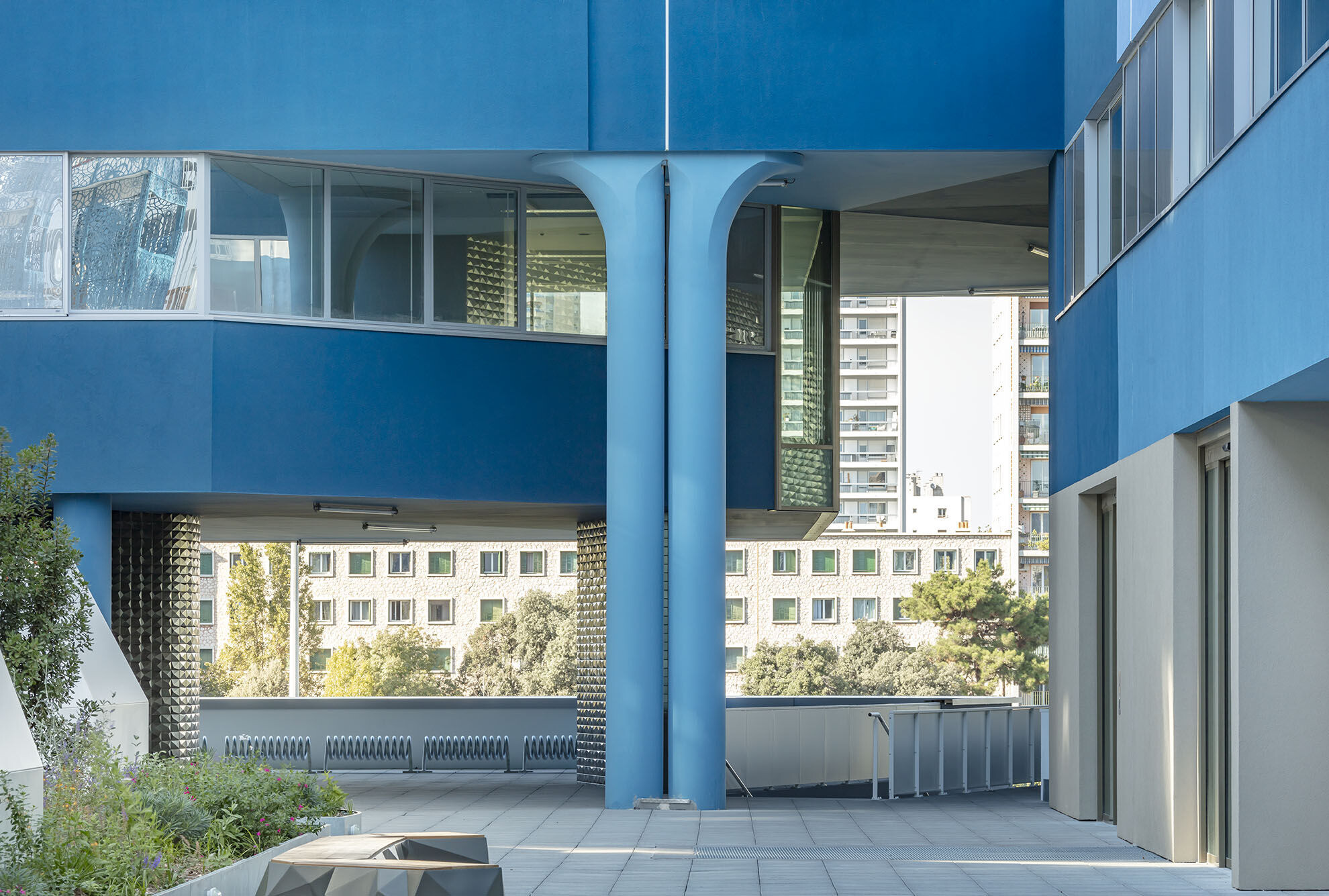 Our project develops according to a strategy that seeks an equilibrium. We were looking for just the right density; one that both the site and its context allowed. We have tried to introduce a certain quality of life into this new urban space: shared spaces, green; a permeable ground floor; the articulation of fullness and emptiness; diversity united in one single identity.A responsible response to the site.Our experimentations led us to favour a partial reduction of the footprint in order to offer a better way of using the inherent urbanity of the project. The founding basis here is the new Renault concession.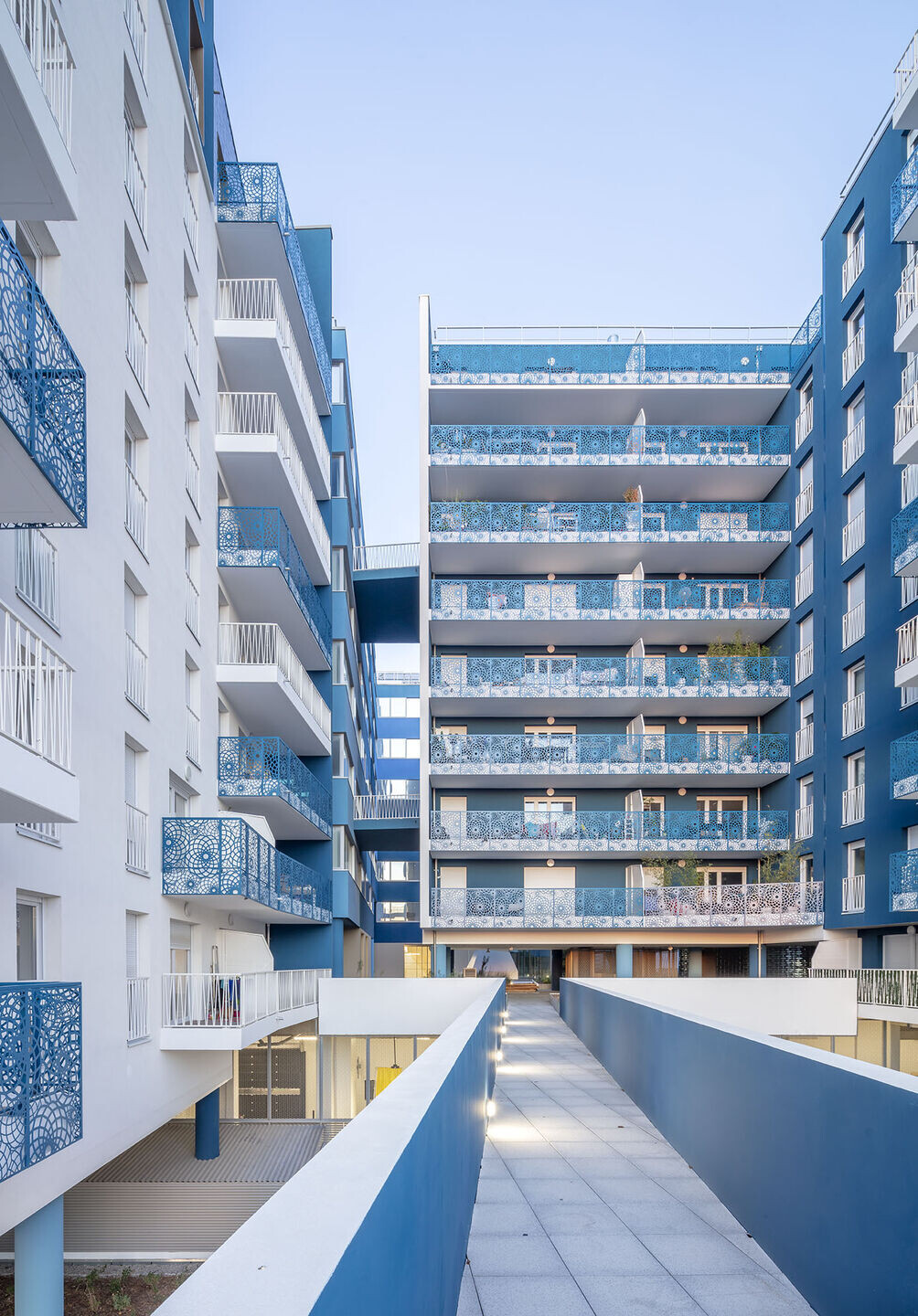 The starting point for the project, and real "base" for this one, the concession offers a play of transparencies and porosities through to the heart of the group of buildings. Nature and the constructed city blend together.A hanging garden is offered to the residents. Transparency and openness: these two ideas enter into a dialogue with the city and act as the foundation of our project.
Team:
Client: Altarea Cogedim
Architectural and landscape design: Atelier(s) Alfonso Femia (già 5+1AA) con | avec | with Carta Associés
Architects: Alfonso Femia, Roland Carta
General contractor: VINCI Construction
Landscape architects: Paul Pierre Petel Paysagiste
BET structures | structural engineering: ARTELIA
BET fluides et environnement | services and environmental engineering: Oasiis
BET mobilità | mobility: Oasiis
Project responsible:
Atelier Alfonso Femia : Stefano Delogu, Valentin Mazet
CARTA associés: Arnaud Sibille, Ludovic Bisi
Coordinator: Simonetta Cenci
Design team: Stefano Delogu, Valentin Mazet, Simone Giglio, Lorenza Barabino, Carlotta Turrato
Collaborators: Carla Pugliese; Luca Aly
Artiste oeuvre "Le vie del Mare": Ilaria Di Meo