The large space has been tripartite to create a central square in front of the train station with continuous benches that define the measure of an informal 'footprint'.
A place is generated where plants are grafted onto the large benches that measure the pedestrian space paved in large slabs of Diorite stone from Adamello, the great mountain that towers above the valley. The benches have a continuous light at the base that mark the space at night. A fountain near the station recalls the arrival in a city of water.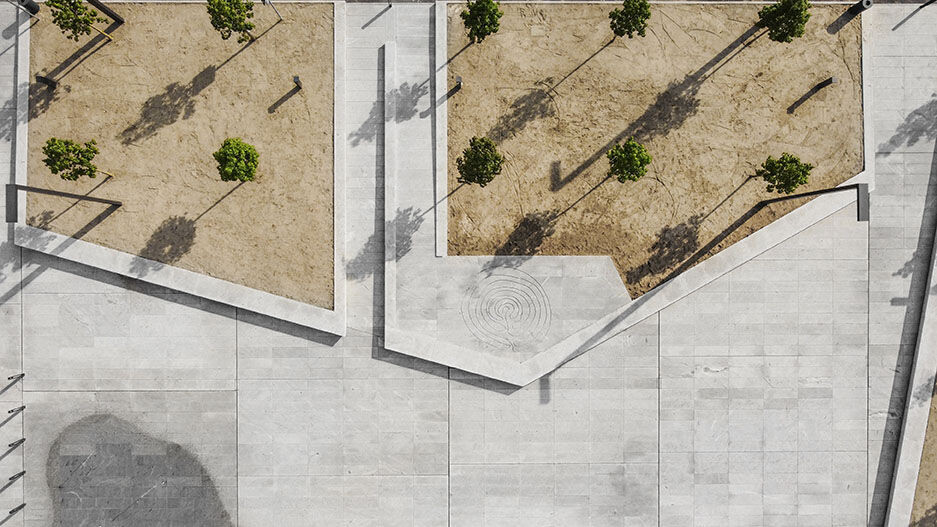 The spaces on the sides are rationalised to the south as a bus station that remains and a car park-market space to the north.
Team:
Design team: Arch. L. Fanetti
Construction site supervisor: Botticini+Facchinelli ARW + Arch Fabio De Pedro
Structure consultants: Ing. Alessandro Bertozzi
ITF and electrical plant design consultants: Ing. Luca Fornoni
ITF plant design consultants: Ing. Luca Fornoni
Electrical design consultants: P.E. Diego Fioletti
Construction company: 3C Aedificatoria S.r.l.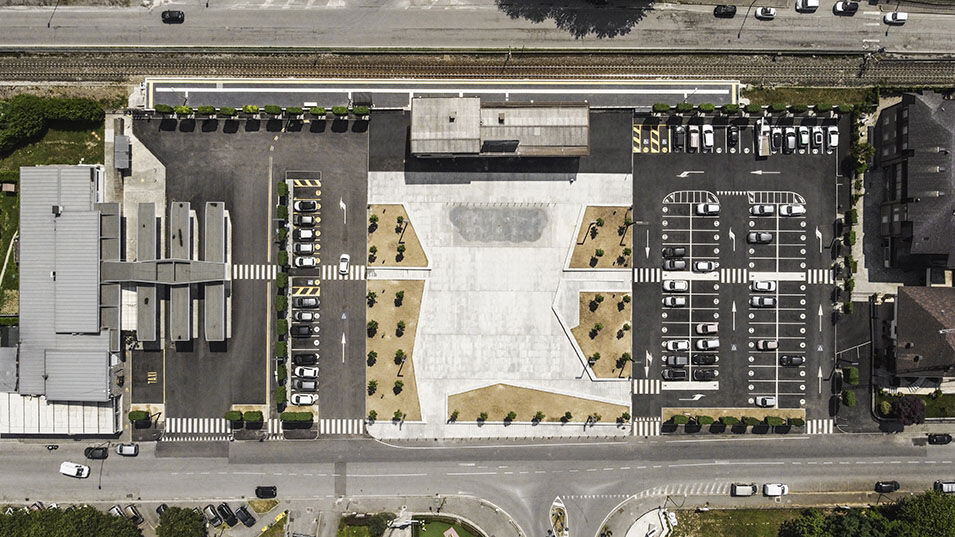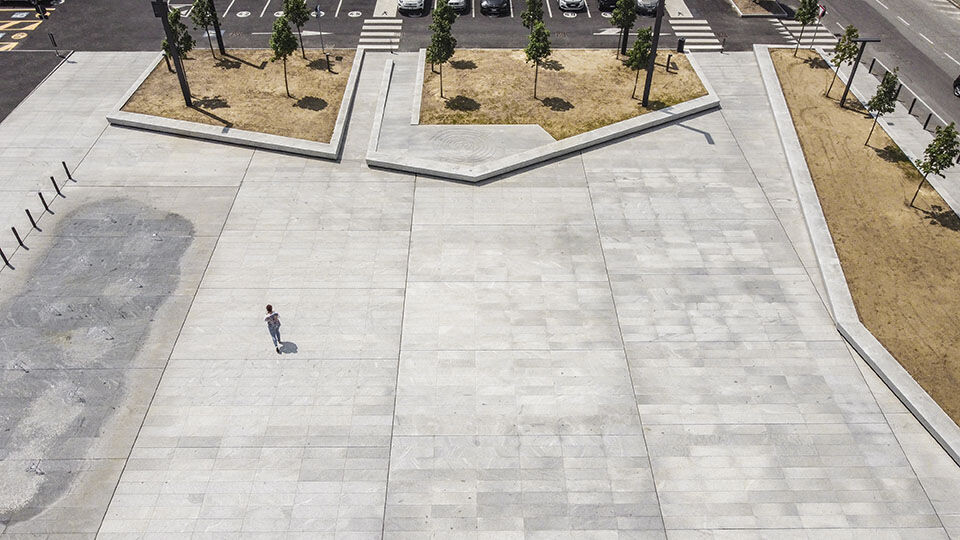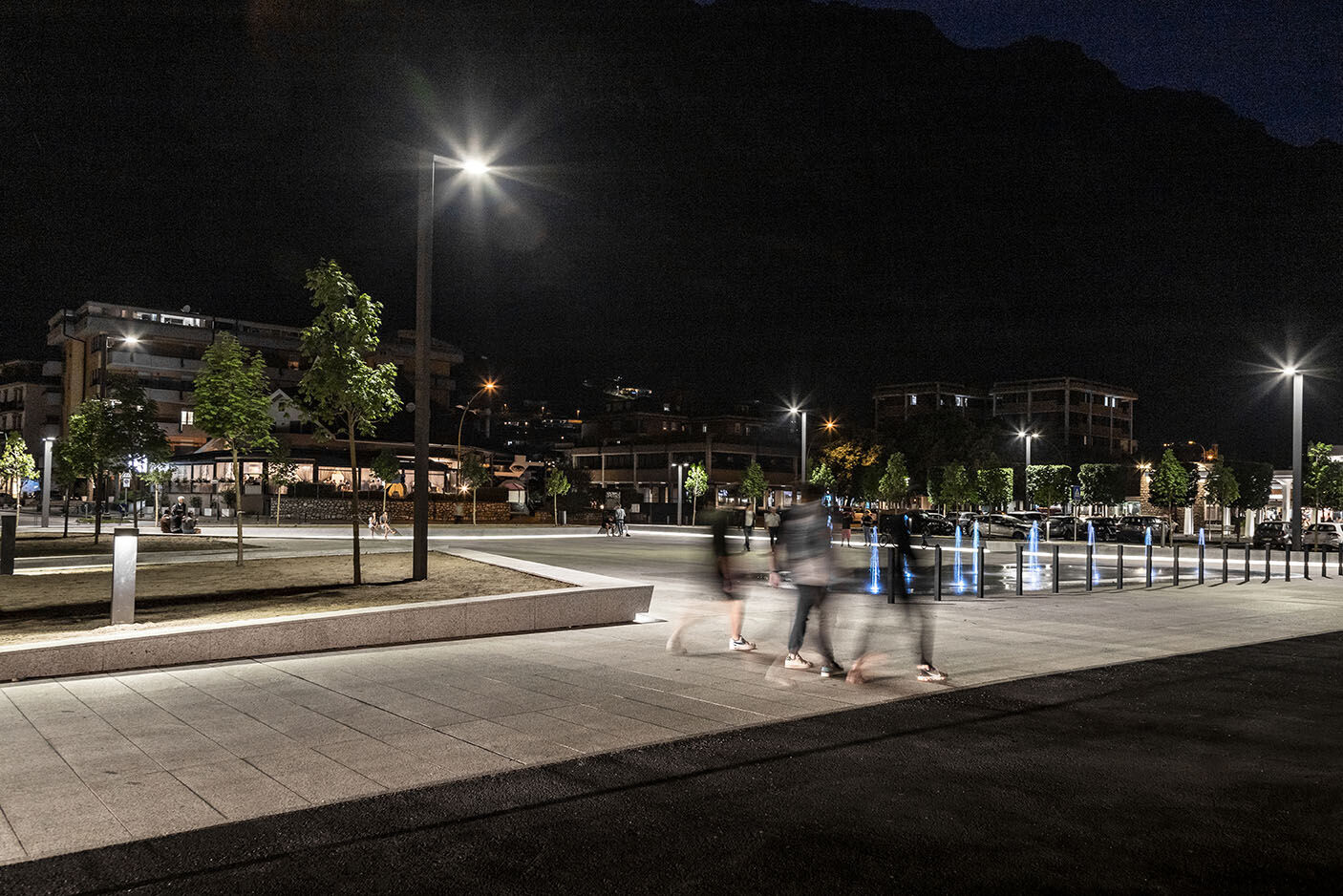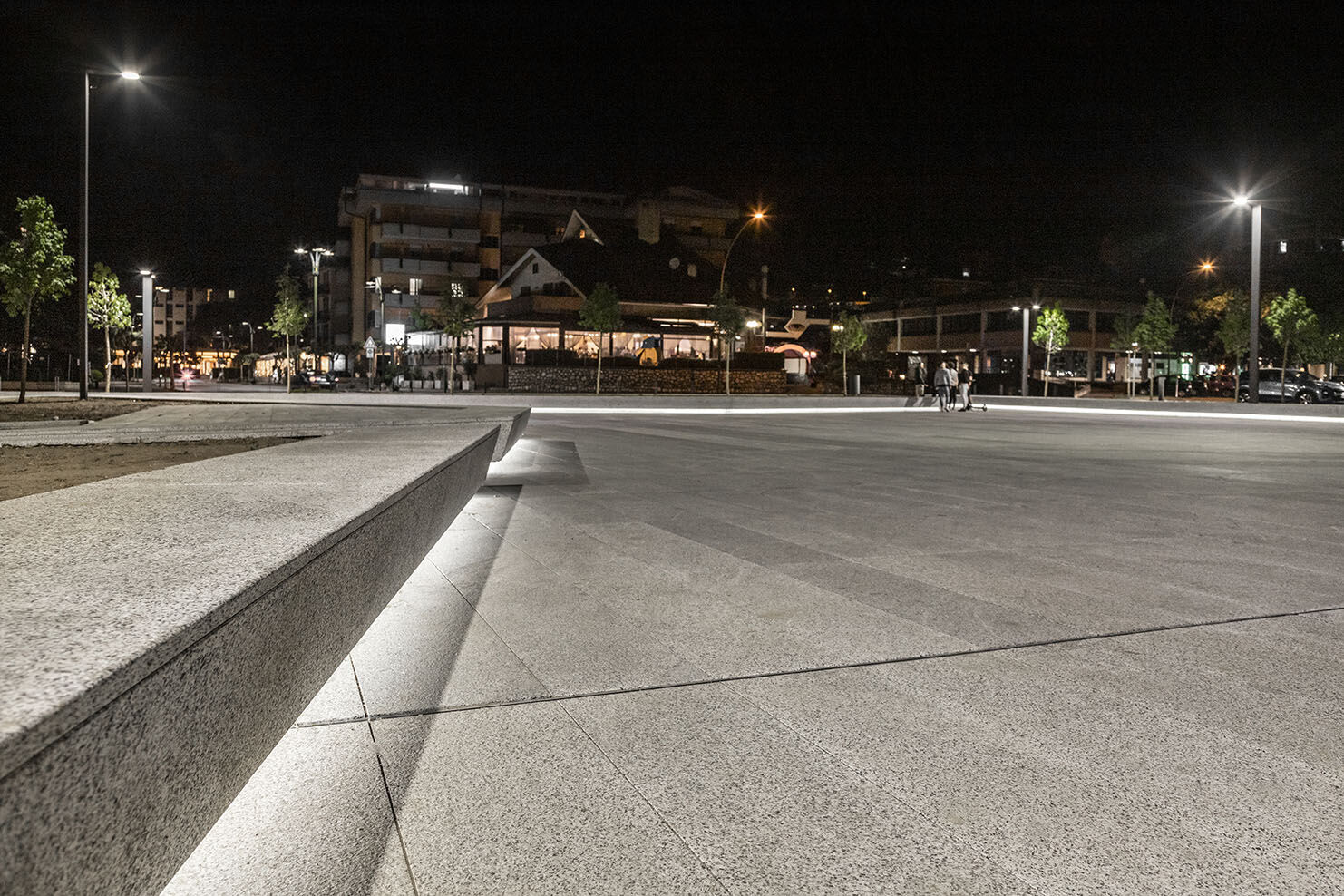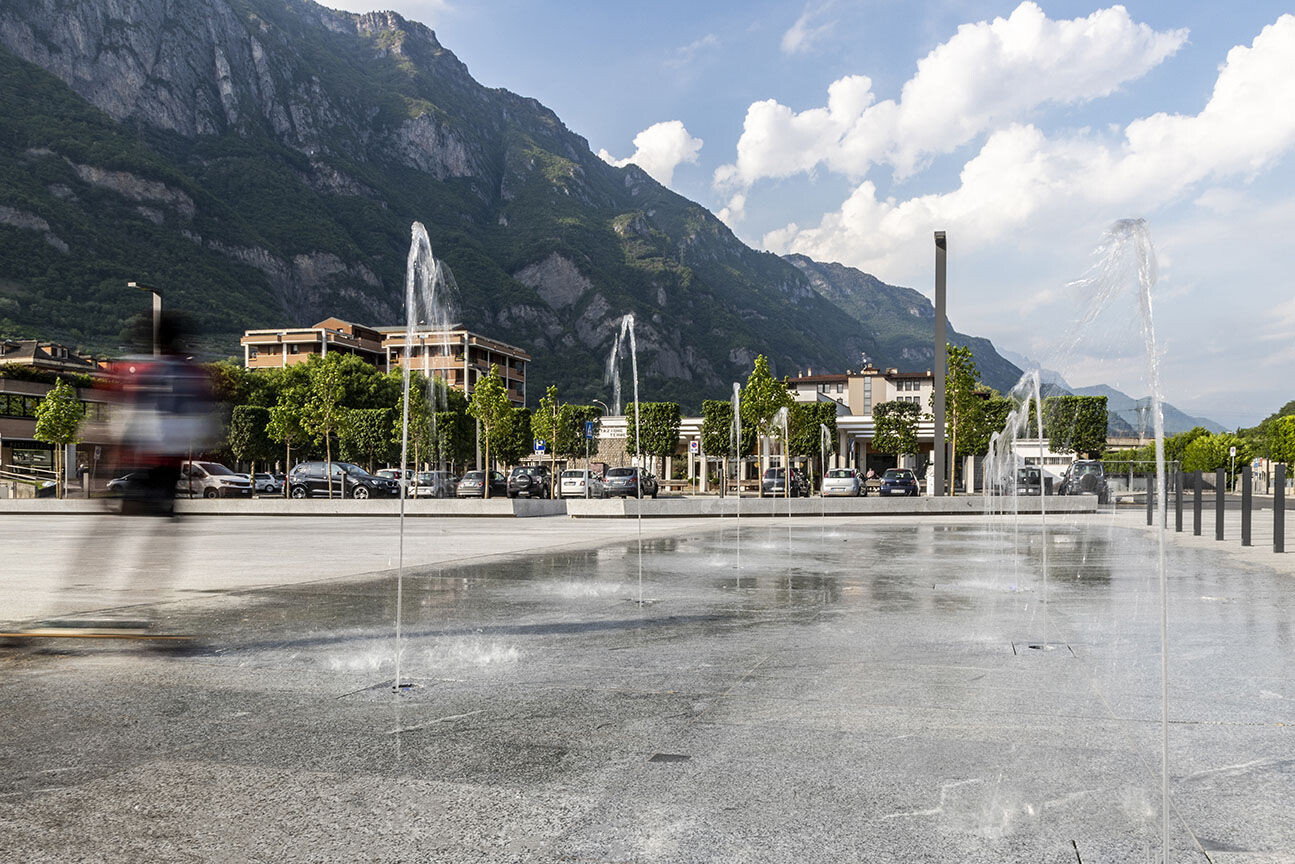 Material Used:
1. Lighting Designers: & GO S.r.l.
2. Moncini: Tonalite dell'Adamello (Stone)
3. EWO: FA
4. Forme d'Acqua VeniceFountain: Fontana semidinamica
5. Metalco: SPENCER COLLECTION LITTER BINS