The concept of a country house is based on the idea of uniting home and garden: the two main facades are highlighted with red elements and surfaces, while the side ones are solved in a light blue shade. This color combination is a leitmotif throughout the interior. The complete unity of the inside and outside is achieved in the pool area on the basement floor: the slope from the garden with ornamental plants on it "enters" the building through the panoramic windows that took the place of the former small hatch-like windows creating the effect of interpenetration of nature and the interior.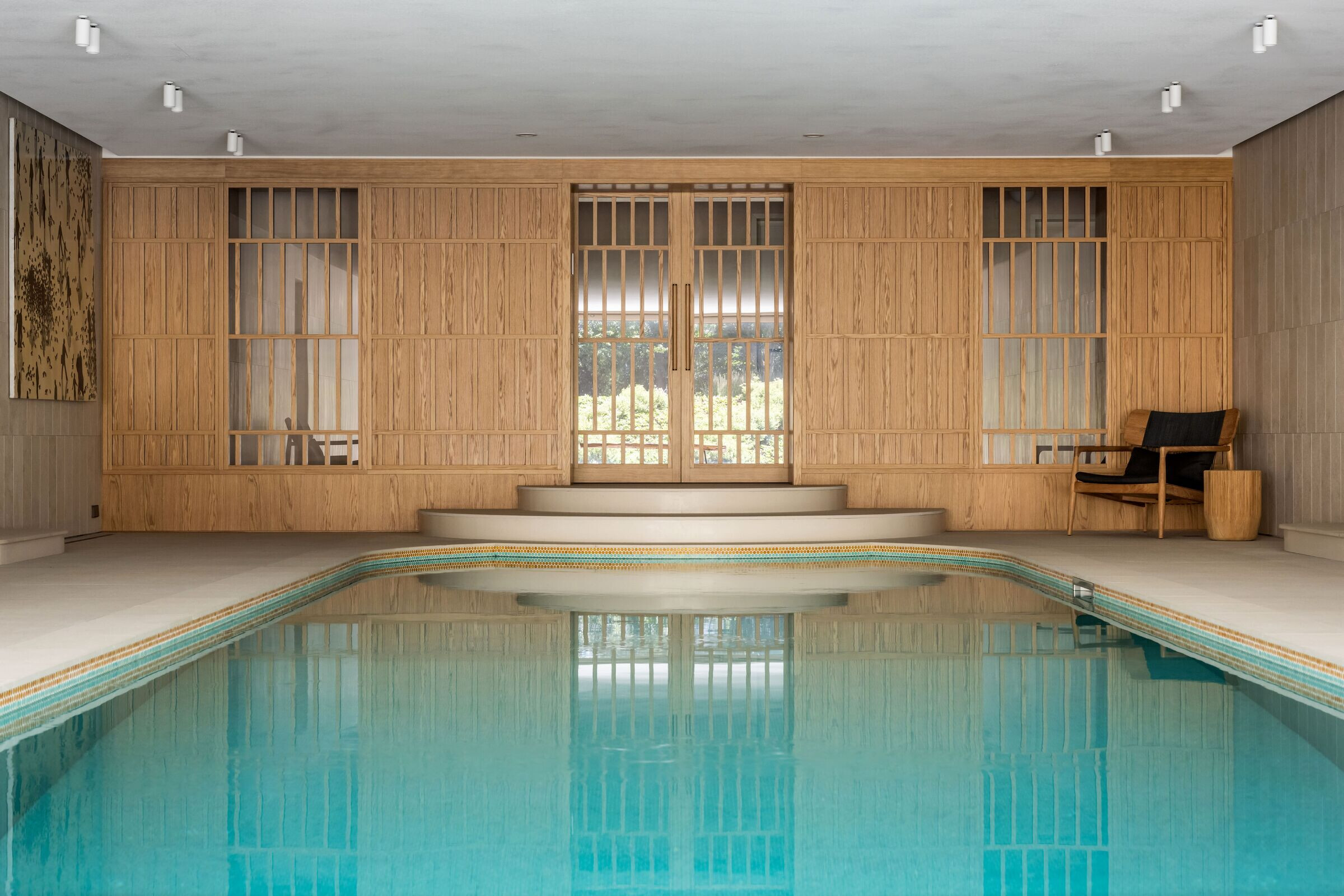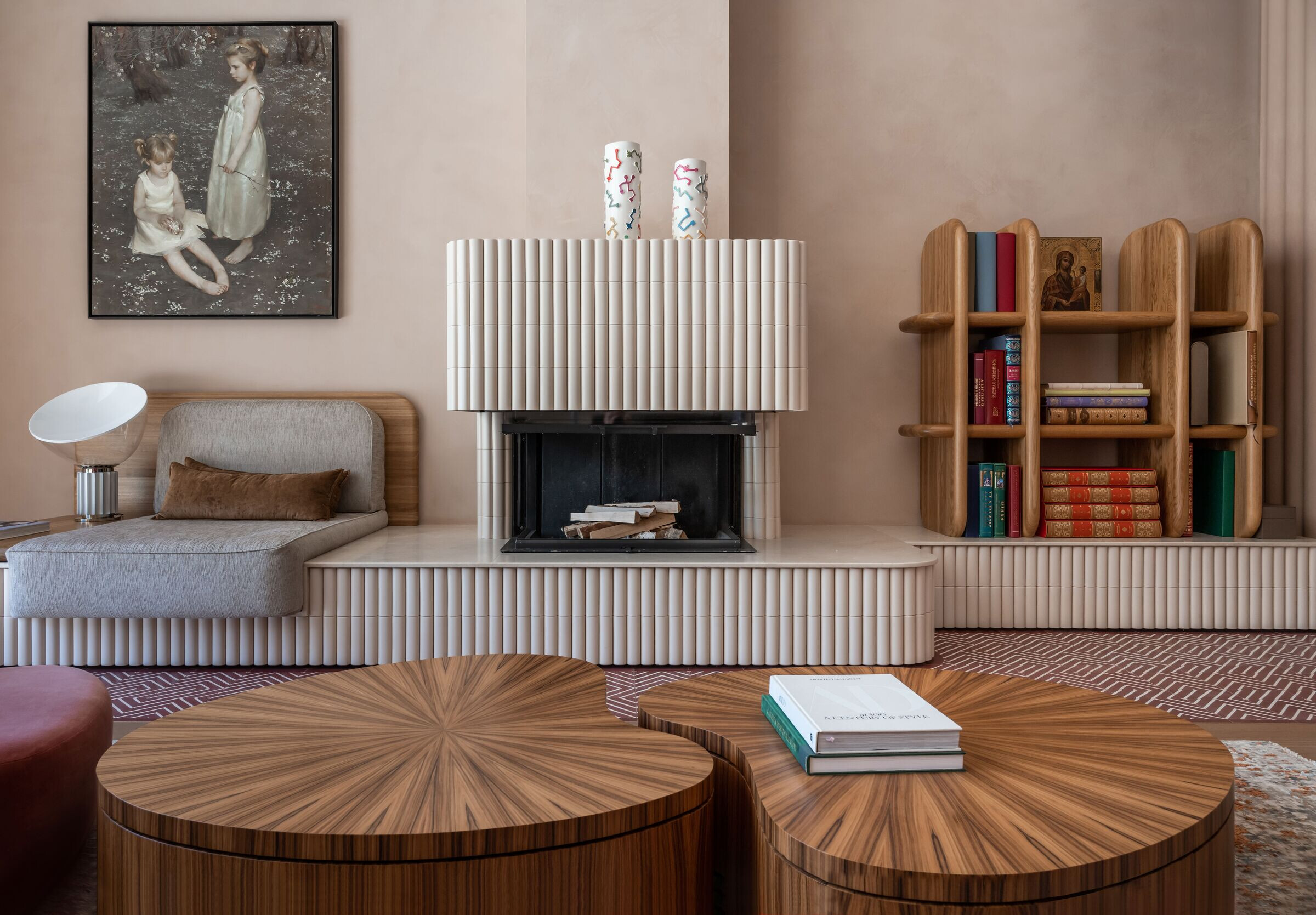 The interior is built on a combination of laconic, large forms, color contrasts and wood. The enveloping terracotta wall surfaces and the soft texture of oak create a feeling of comfort, while shades of blue add contrast to the whole image. In the interior, there are many custom-made accent elements.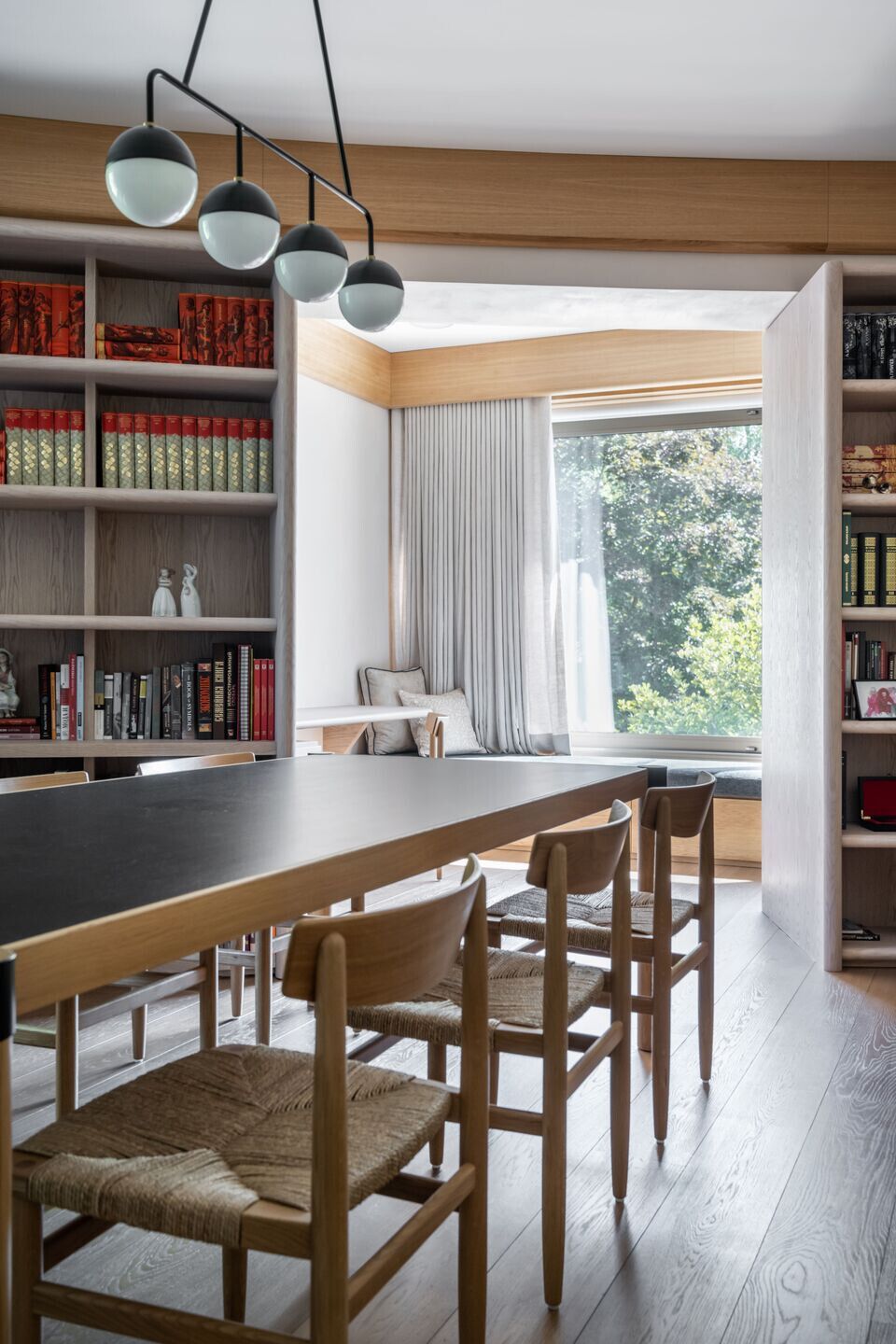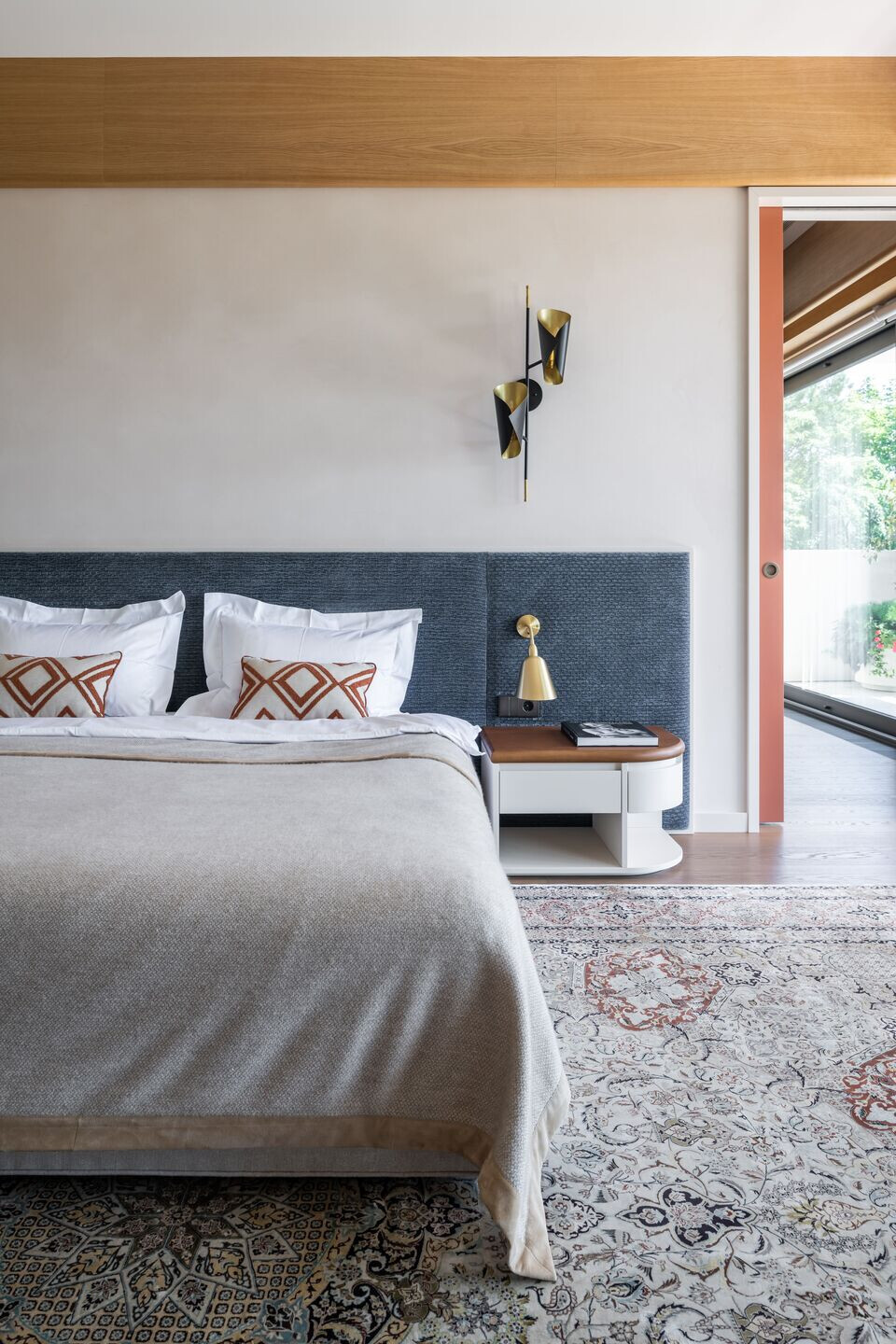 One of the main features of the interior is its tactility. Whether it be various textures of fabric, smooth, streamlined objects made of wood or the surface of raw plaster walls – the mission of each element is to enter into a tactile dialogue, creating a feeling of inner peace and tranquility.