1. What was the client's brief? What feeling/vibe are they trying to achieve? What's the aim of the space?
• Al Huzaifa is one of the oldest Furniture retailers since 1976. I have been designing their showroom for the past 15 years. (Karama showroom 15 years ago &Abu Dhabi showroom approx. 5 years ago)
• So, I know them more now as a family than a client. Initially the brief used to come from Mr.&Mrs. Nensey direct (the owners) with a more traditional approach with regards to the Retail display etc. Now,with changing retail & customer dynamics. Inputs come from their son Saif Nensey& his mother Ms Nissa Nensey who adapts to the changing times & trends.
• They majority client base is wealthy Emirati from Dubai &neighboring Emirates. With an increasing numbers of Expat customers.
• The main brief was to provide a fresh contemporary feel which was inviting without being intimidating& more importantly adapt as a perfect backdrop for the ever-changing furniture display based on season & market trends.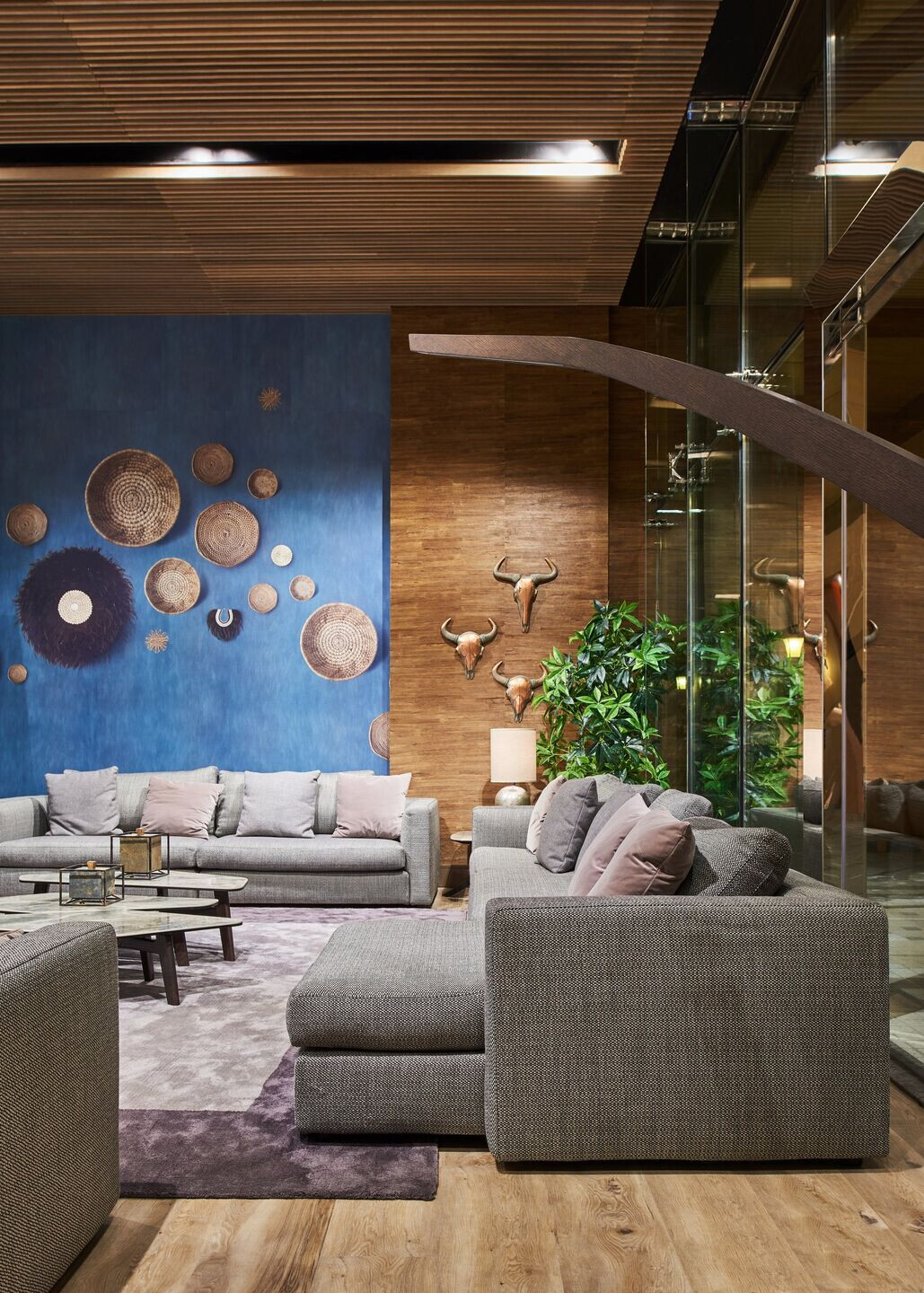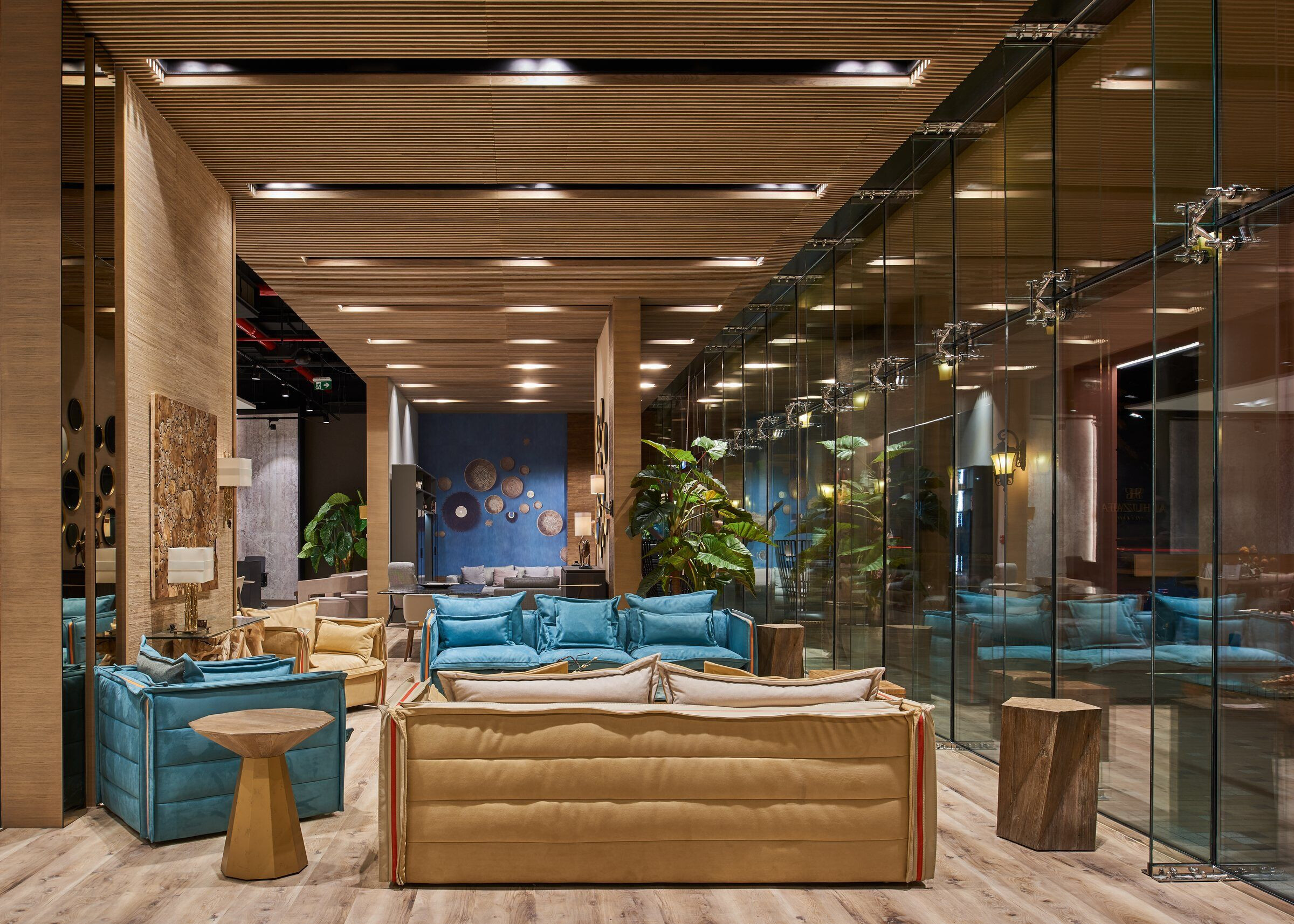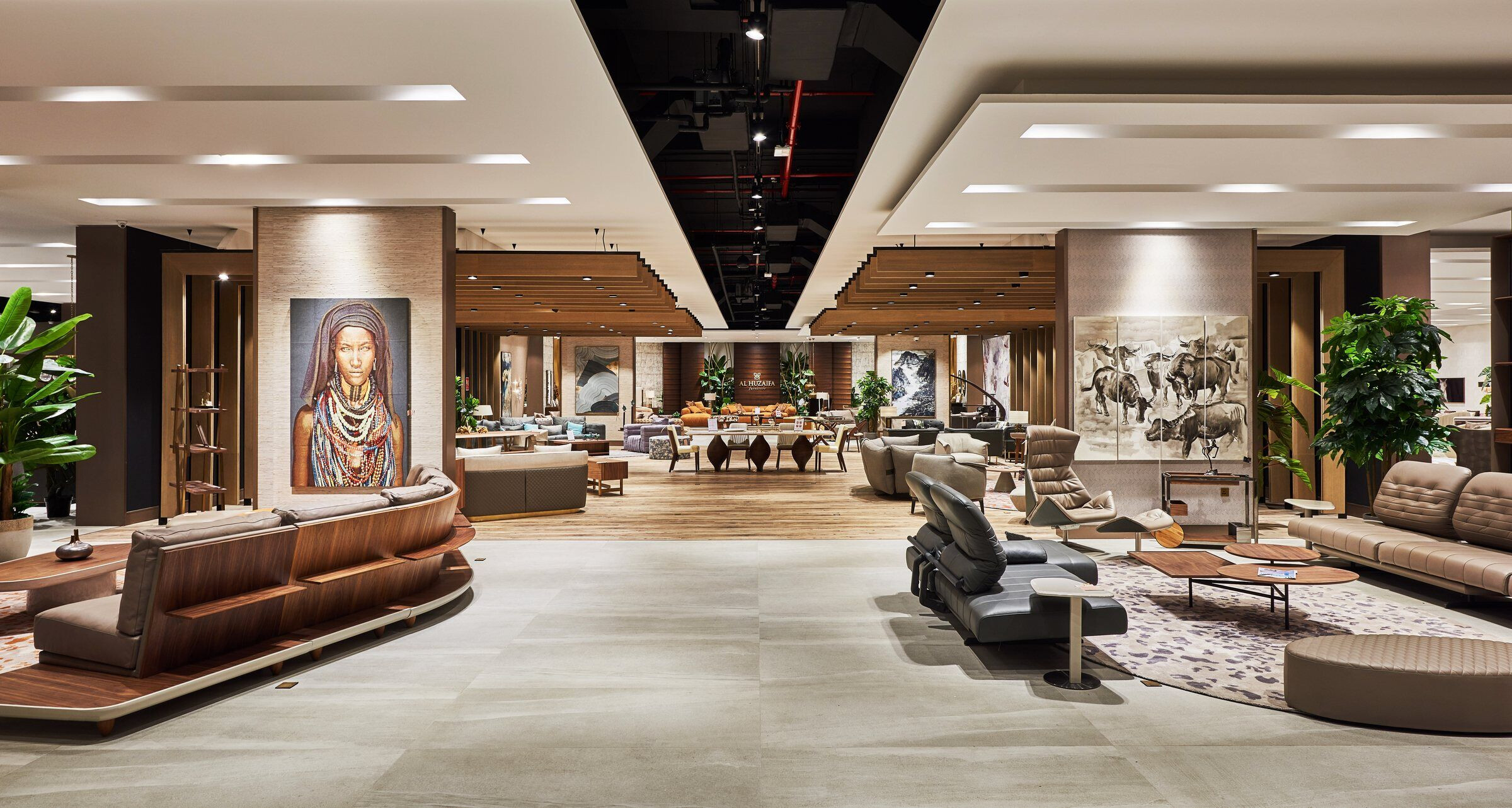 2. Were there any design challenges in realizing the brief? How did your team overcome these challenges?
o In todays market conditions. A 24,000 sqft retail showroom is huge by any means. With such a big space its paramount to strike a perfect balance between open spaces & semi enclosed mockups- essential to envelope each furniture set.
o At the same time to design unique Architectural features within the space like ceiling ribs, ceiling rafters, feature walls, staggered ceilingetc. that can be independent to the displayed items. But still be harmonious with the overall Design ethos.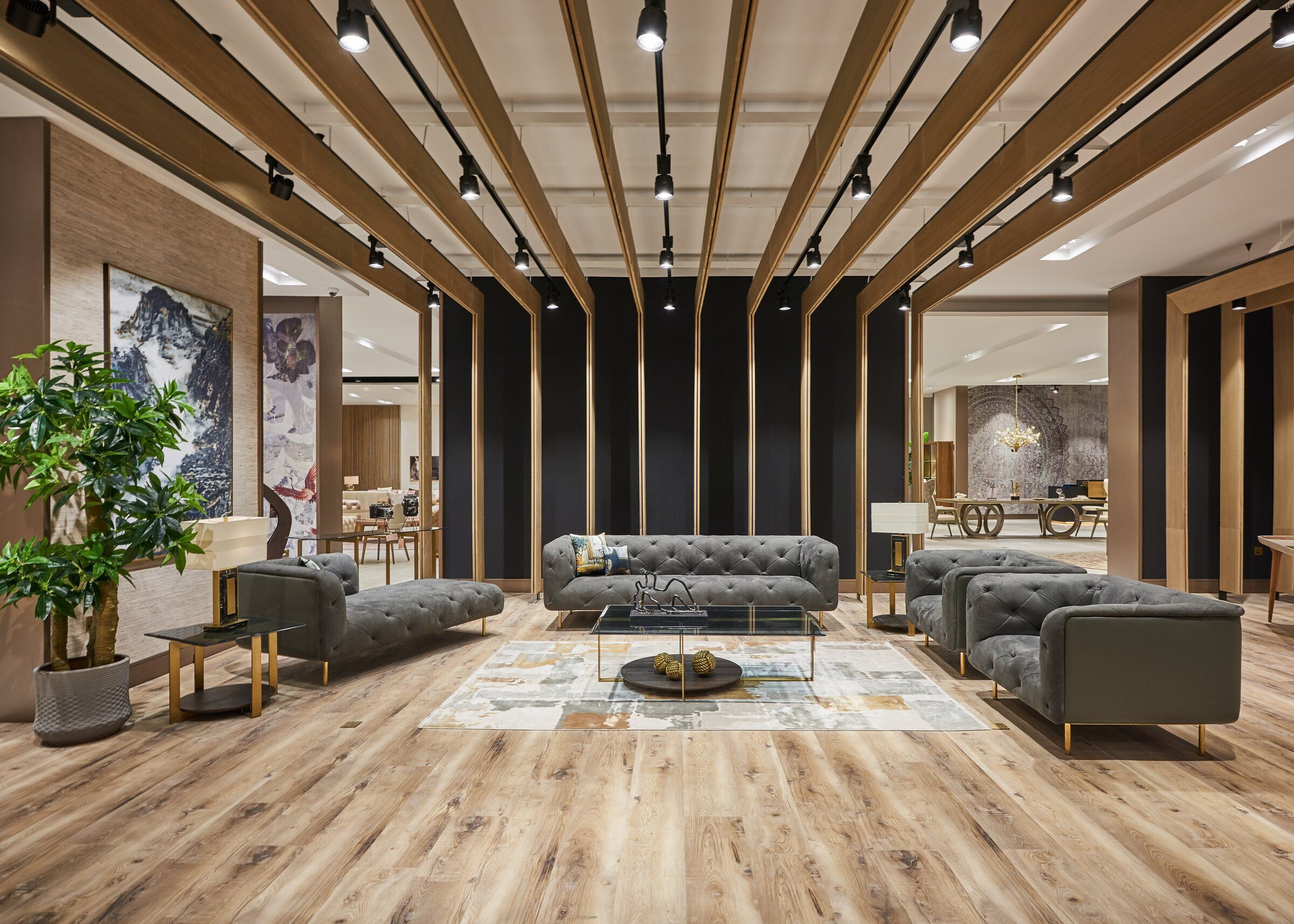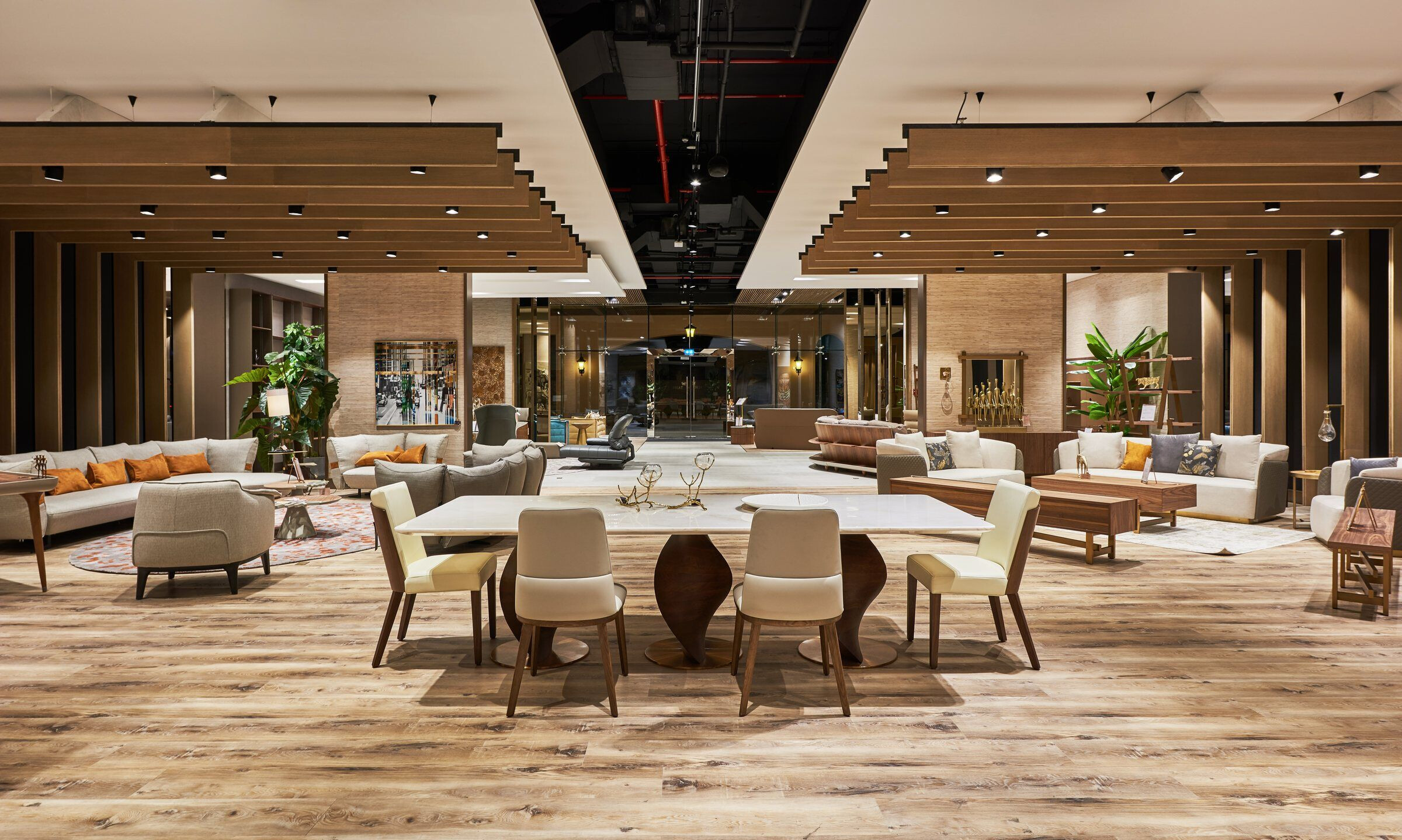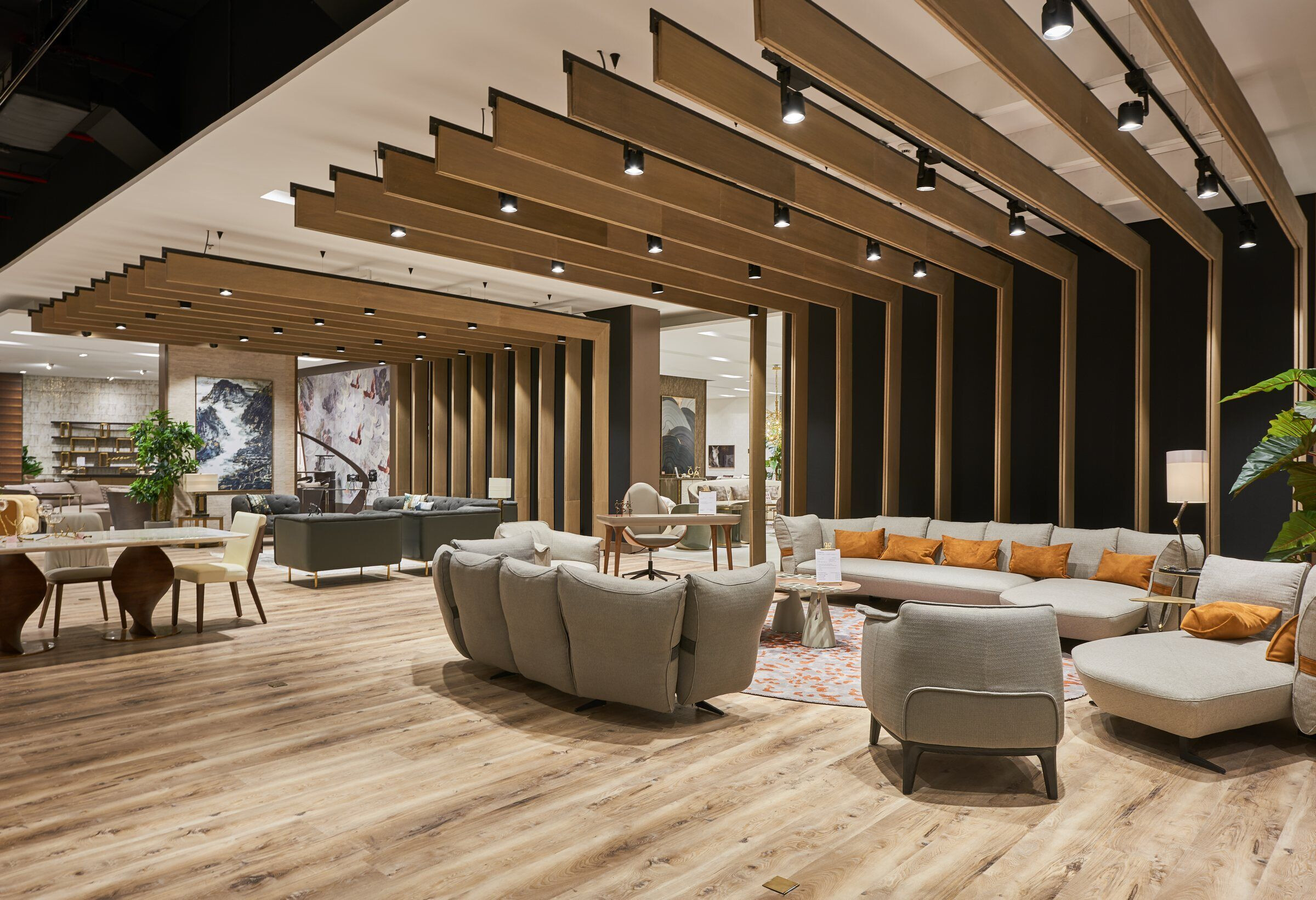 3. What were the main features and scope of the project? For example, designing a reception, waiting rooms, co-working areas, selfie spots, or any kind of architectural restructuring. Do let me know if you have any questions.
• The window display was a tricky bit to design. With a façade of almost 60 LM…!! Again, a balance was required between window display backdrop walls & open spaces between them, so the entire depth of 43 LM could be seen at one go.
• The branding inside the showroom was kept to a minimum, but strong with a central feature wall at the rear end of the showroom. That serves as a main focal point even though its 43 LM away.
• The main 6-meter-long reception/cashier was placed on the right-hand side. Leaving the main furniture display at center stage. The counter (facia in smoked veneer) &the backdrop (a custom printed wallpaper imported from Netherland) was designed to give a hospitality feel. As if in a Hotel lobby. To give a customer a more lounge type experience while billing instead of a checkout counter.
• The Fabric studio was essential to the total customer experience. This space had to be secluded to cater to individual clients in privacy while still be integrated into the showroom walk flow.
• Key areas have massive wallpapers with bold prints as backdrop. Critical to create a "sense of drama" in the overall visual experience.
• Custom metal sculpture like feature screen finished in antique bronze electroplating with a raw black marble pebble base.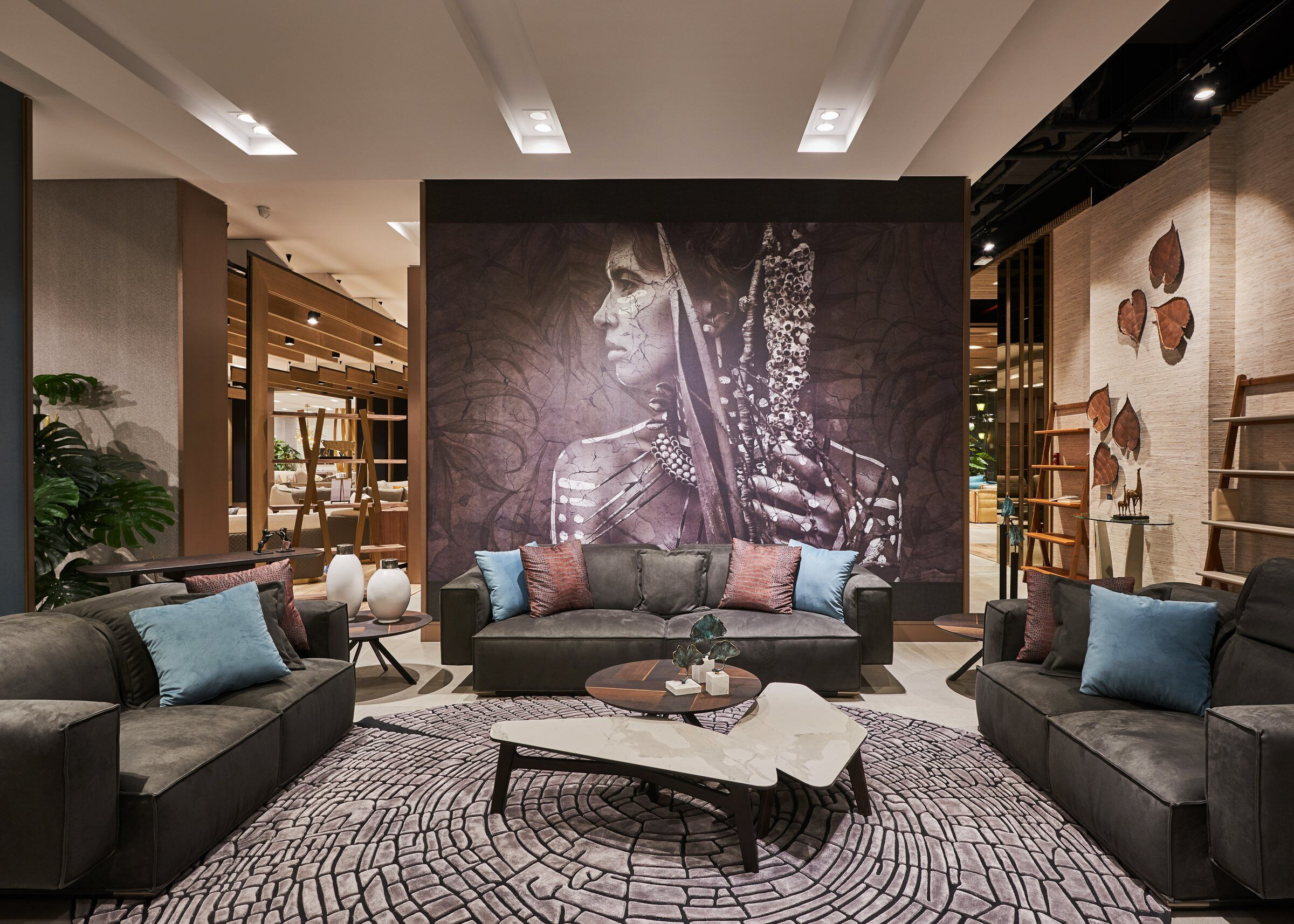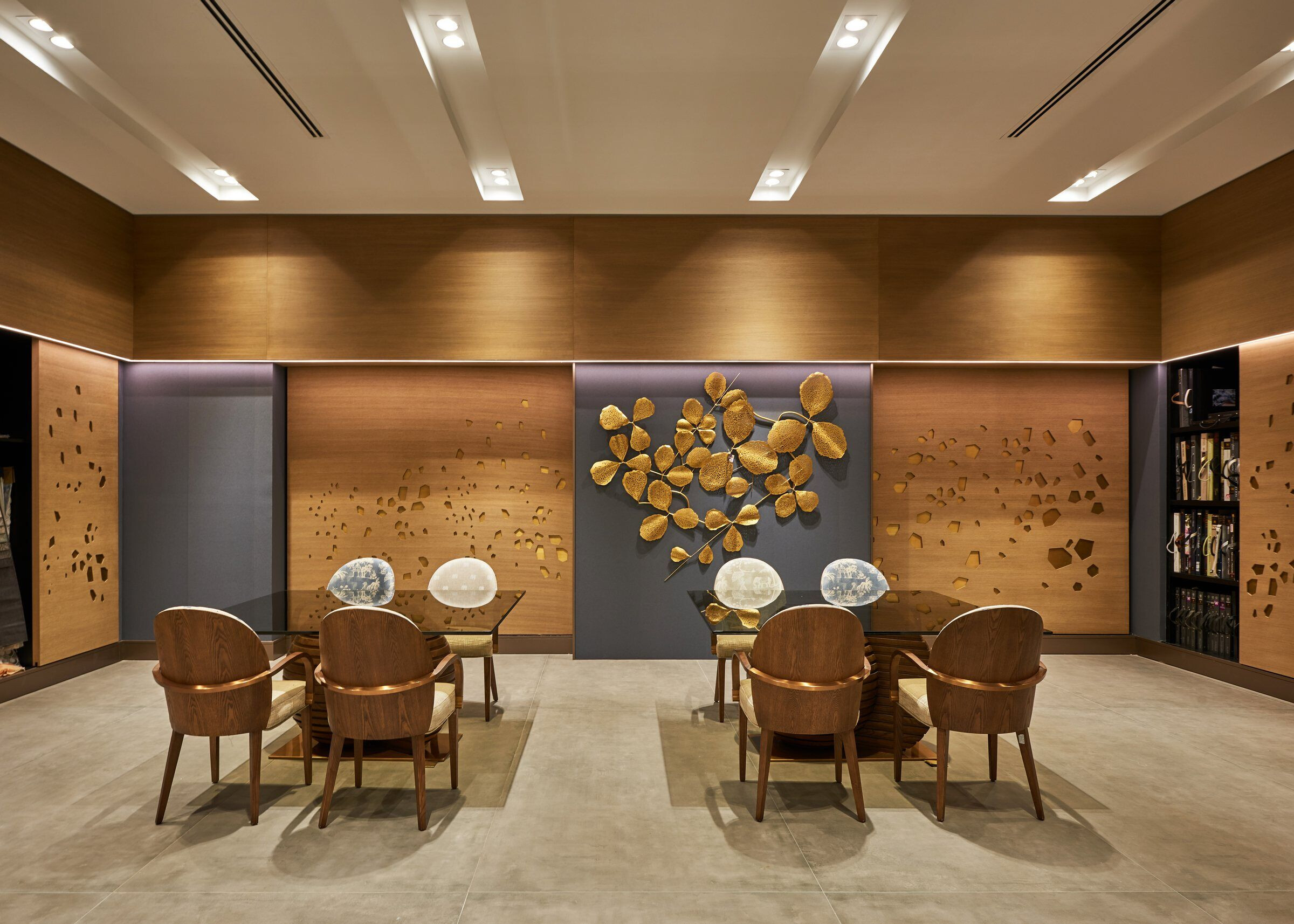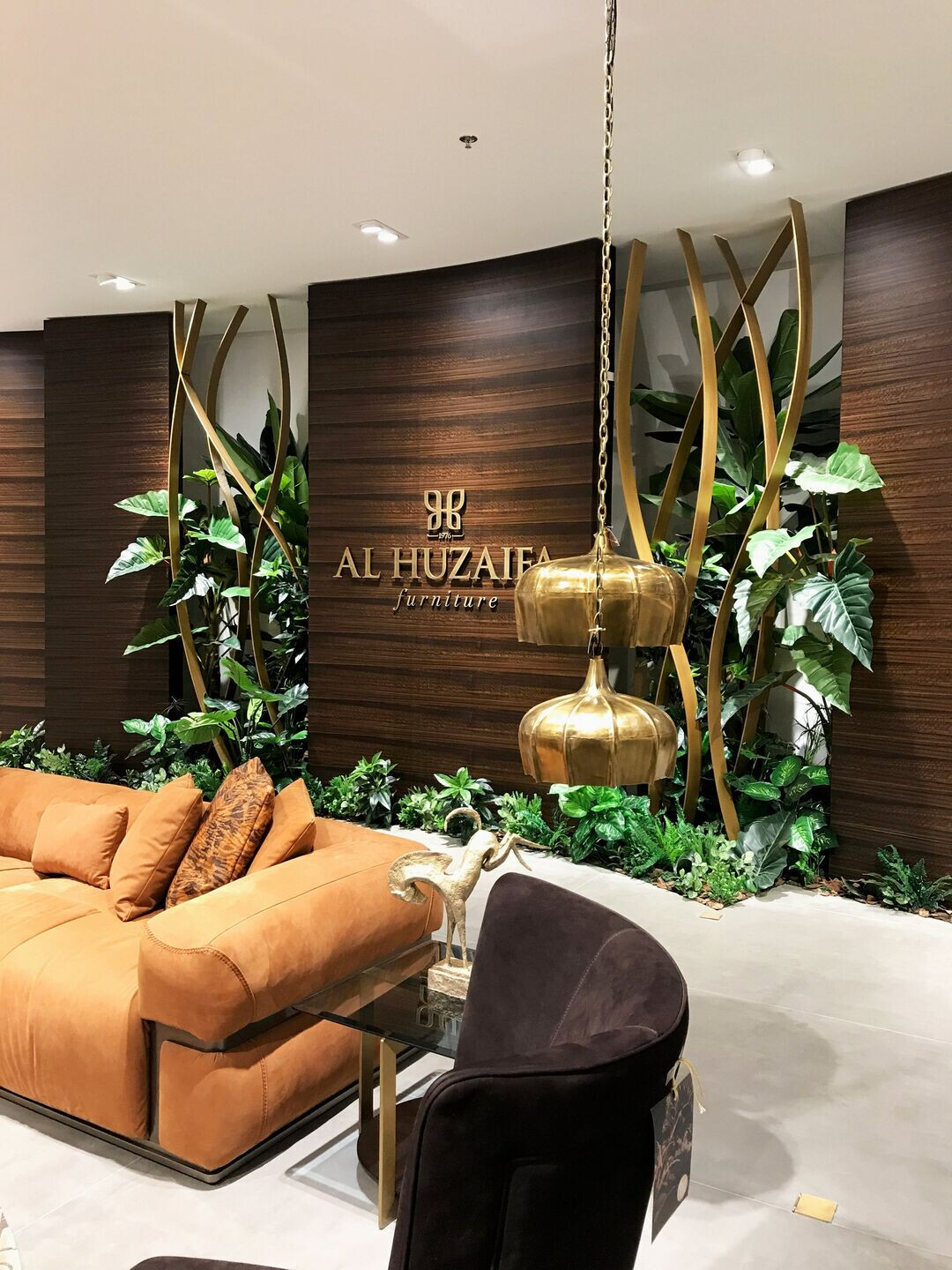 Material Used :
1. Flooring – Timber effect vinyl planks from Gerbur - Germany, Tile flooring from Kalebodur - Turkey
2. Lighting - Zubair Lighting
3. Joinery – Custom by Embelle Interiors
4. Custom wallpaper from Netherlands