Historically located in the heart of the old medinas of the Middle East, mosques held a special place in their cities as places of community, gathering, exchange and spirituality. They were the locus points at which people converged from all directions, open to the public and enabling multitudes of social activities in addition to prayer.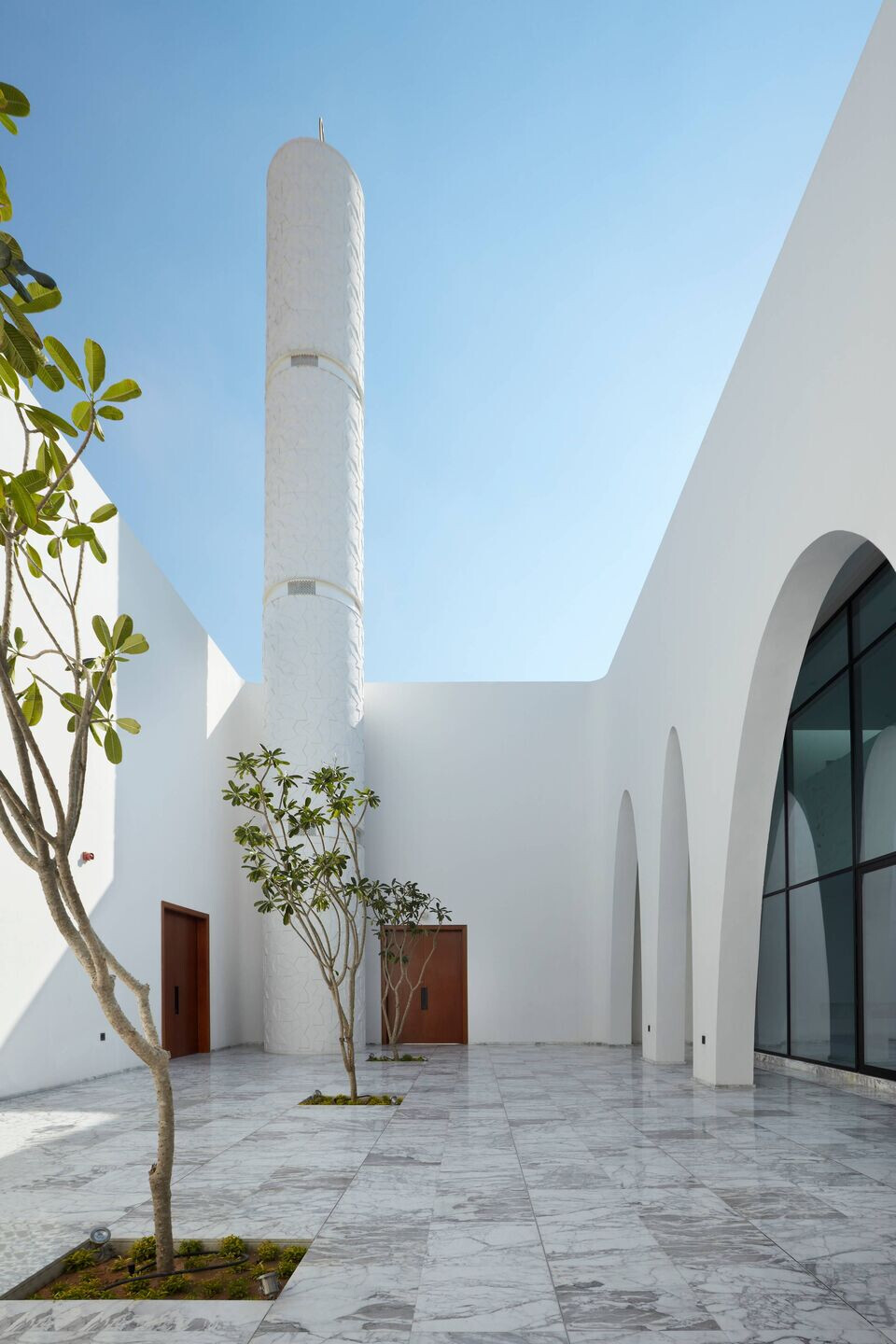 By contrast today's mosques of Dubai are often enclosed and inaccessible when not in use for prayer with only a single side of the building designated for entry. The arrival sequence is stratified into a hierarchy of layers; first entering a riwaq (arcade), then passing through the sahn (courtyard), and finally arriving at the haram (prayer hall) in a linear procession.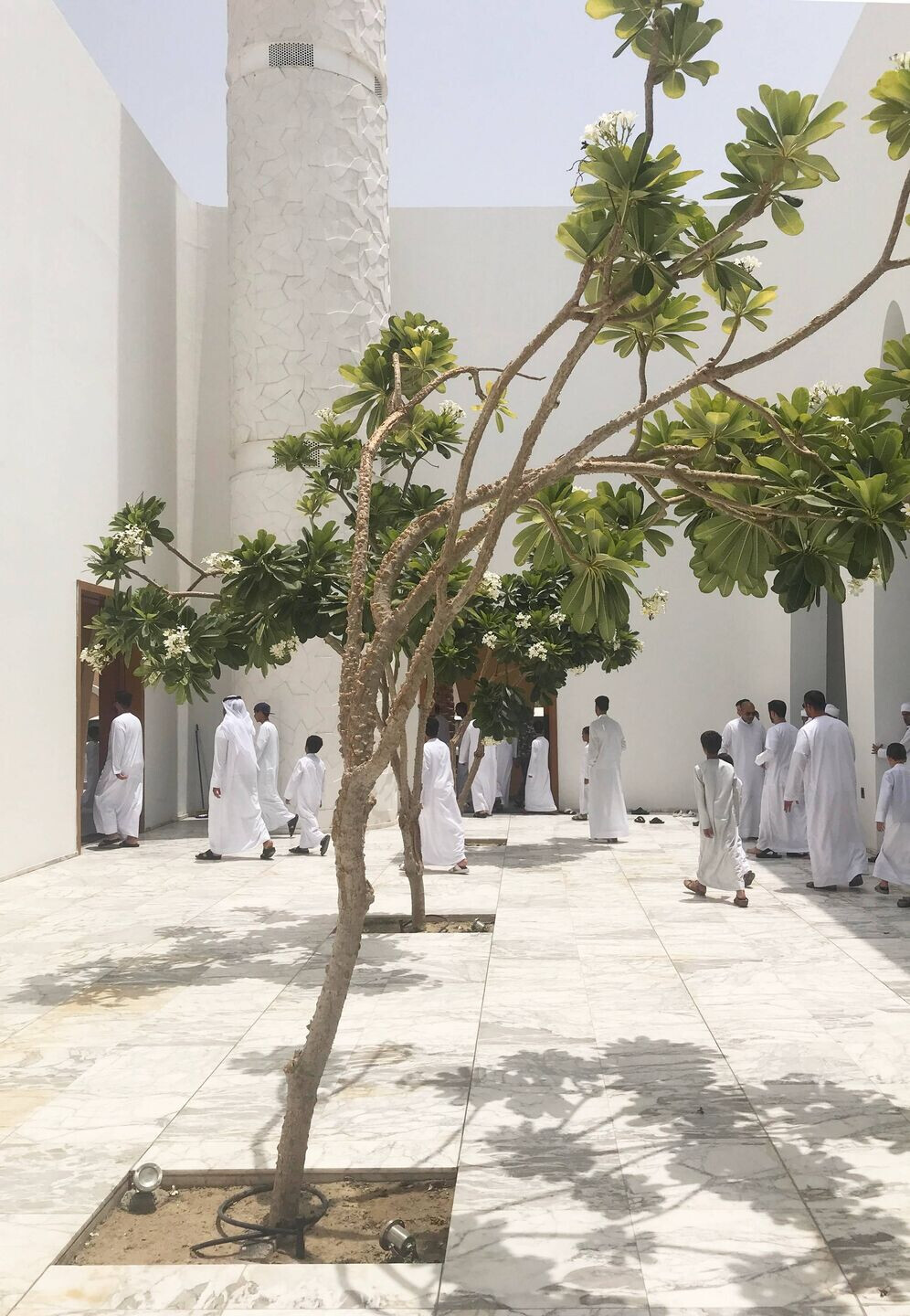 Al Warqa'a Mosque seeks to restore the historical spirit of convergence by deploying a multi-sided approach. The typical boundary wall is replaced with a playful three-sided riwaq wrapping the perimeter of the haram.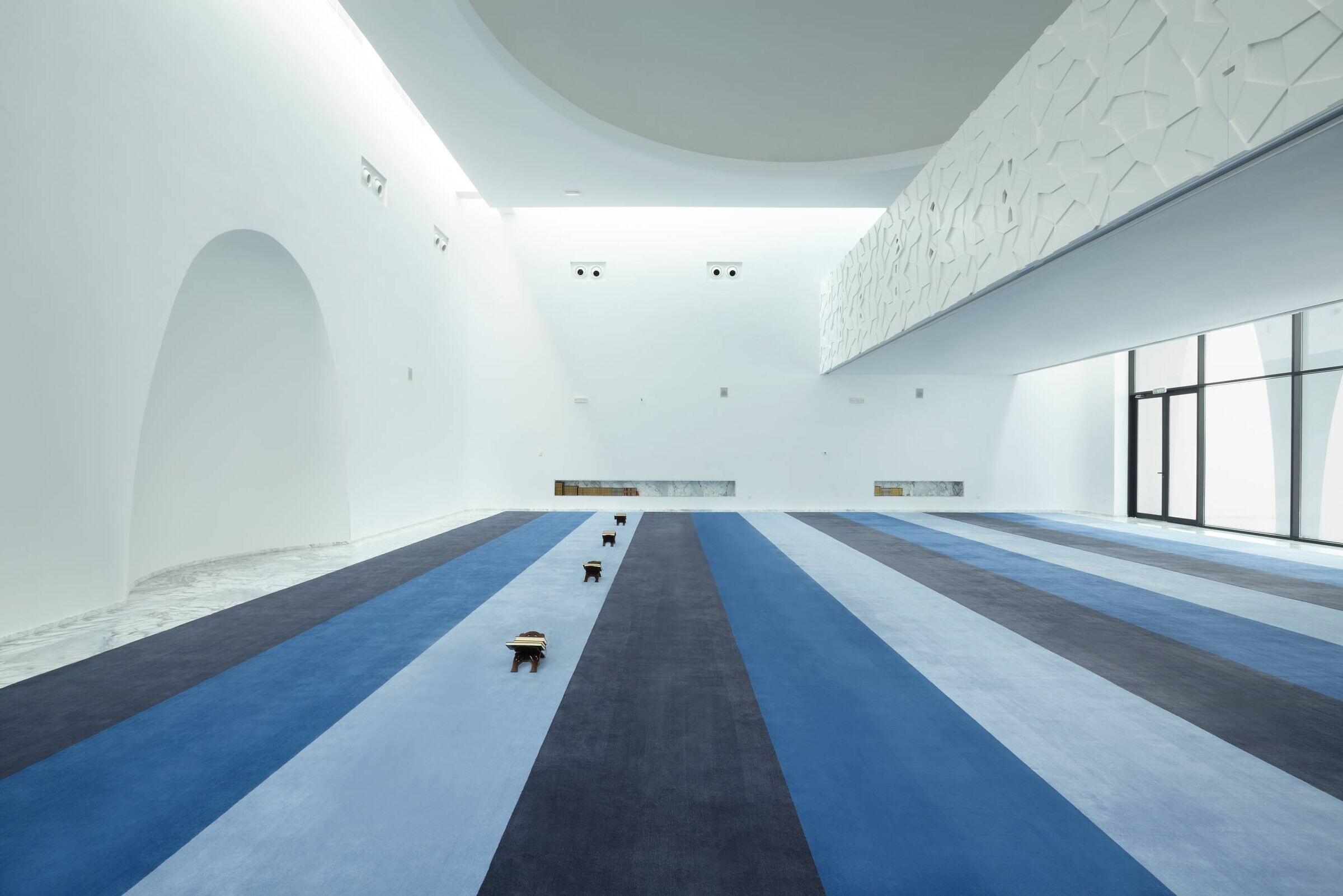 Occupying the corner and articulated as an extension of street by using a continuous floor material, visitors are invited to enter from all three sides. In a nod to local materials and motifs, the riwaq is clad in a in a bush-hammered yellow Saudi sandstone on its outermost face with in interior face of three-dimensional floral patterning in GRC.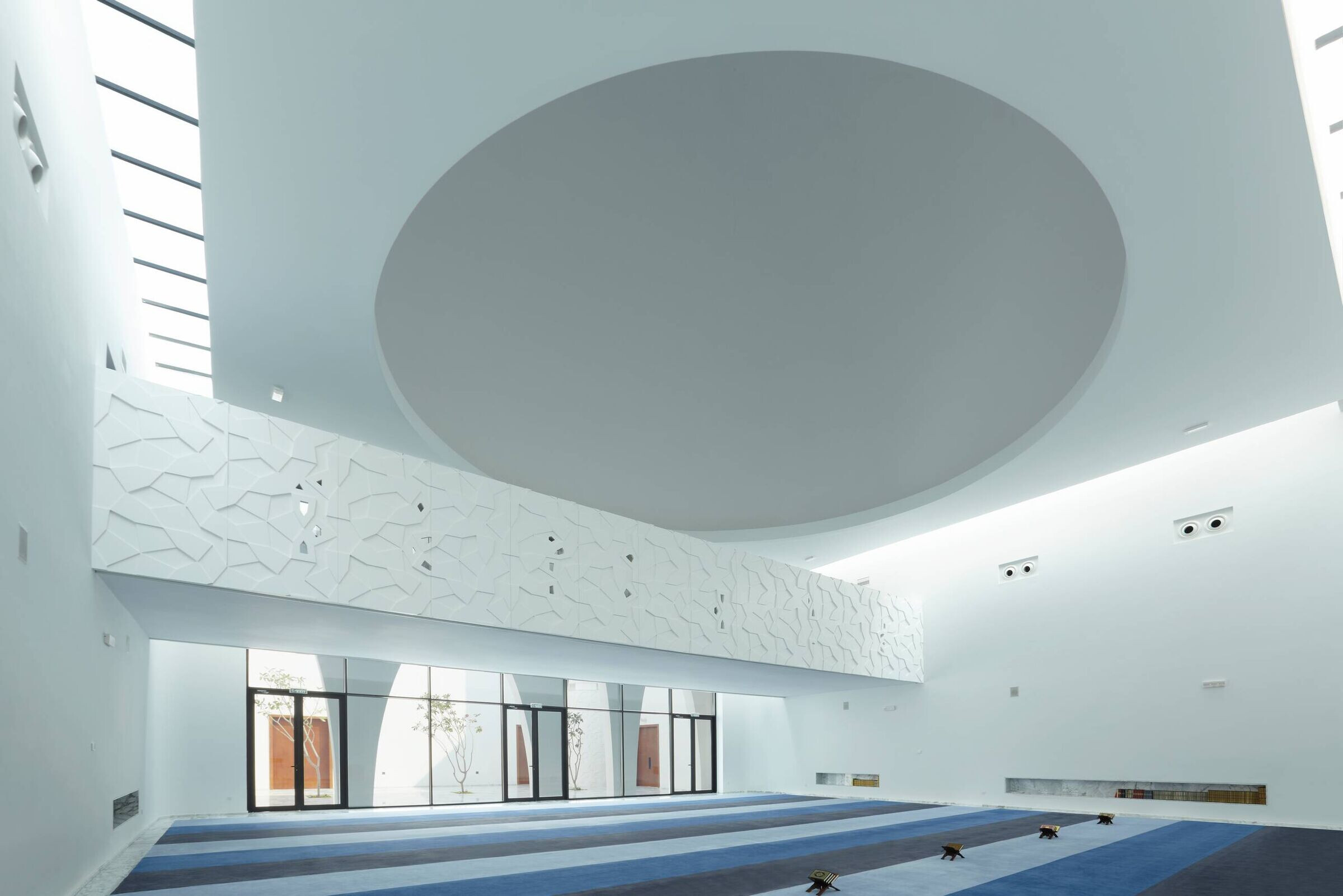 Once inside the haram any sense of sidedness is further dissolved by the deployment of a perimeter skylight that washes the prayer hall with natural light as well as calling attention to the movement of the sun as fundamental to the prayer time cycle.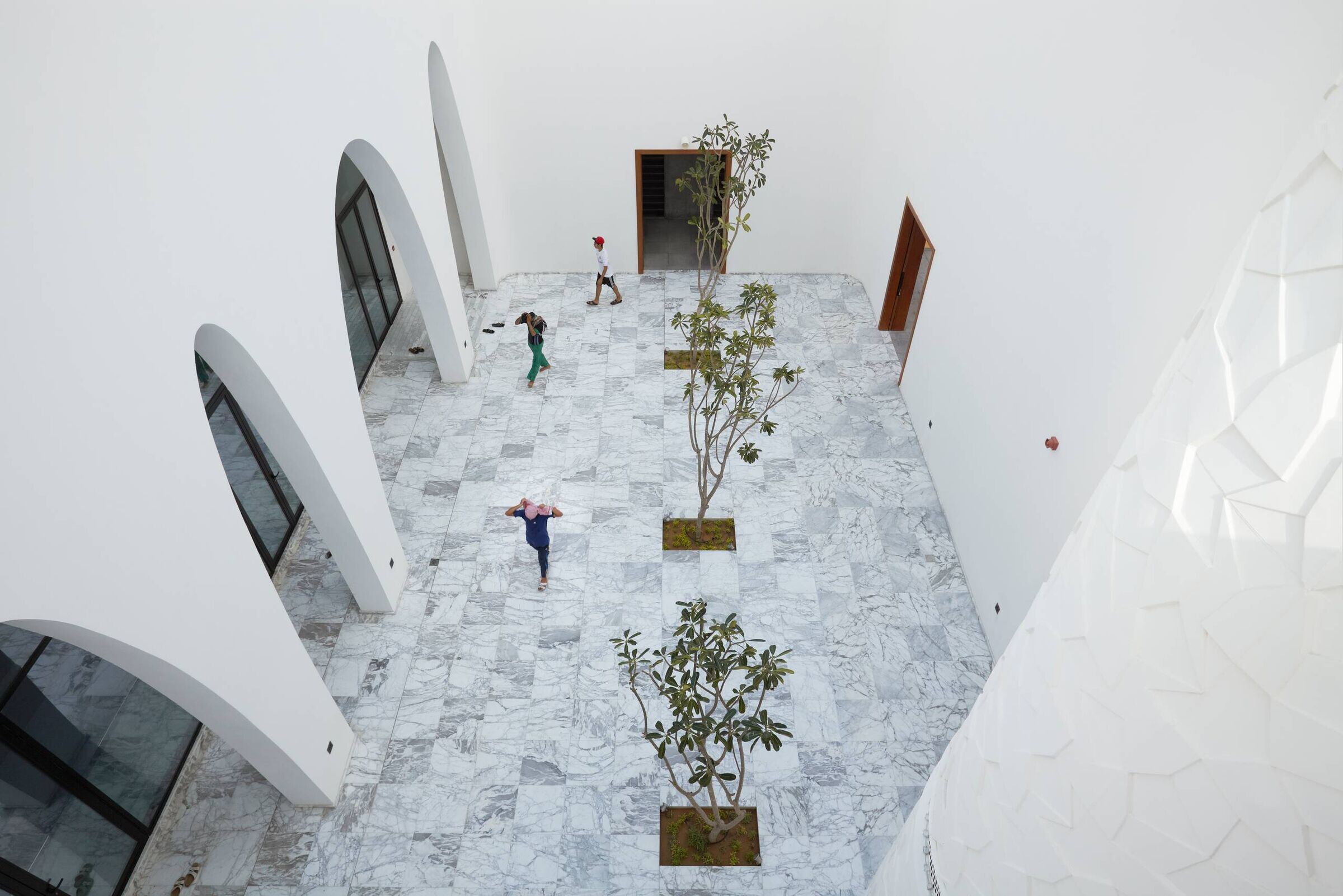 Radiused corners inside the haram dissolve the room, expanding our field of vision and rendering the prayer hall with a certain weightlessness. The back wall is made of glass and looks out onto a garden, visually extending the room into nature.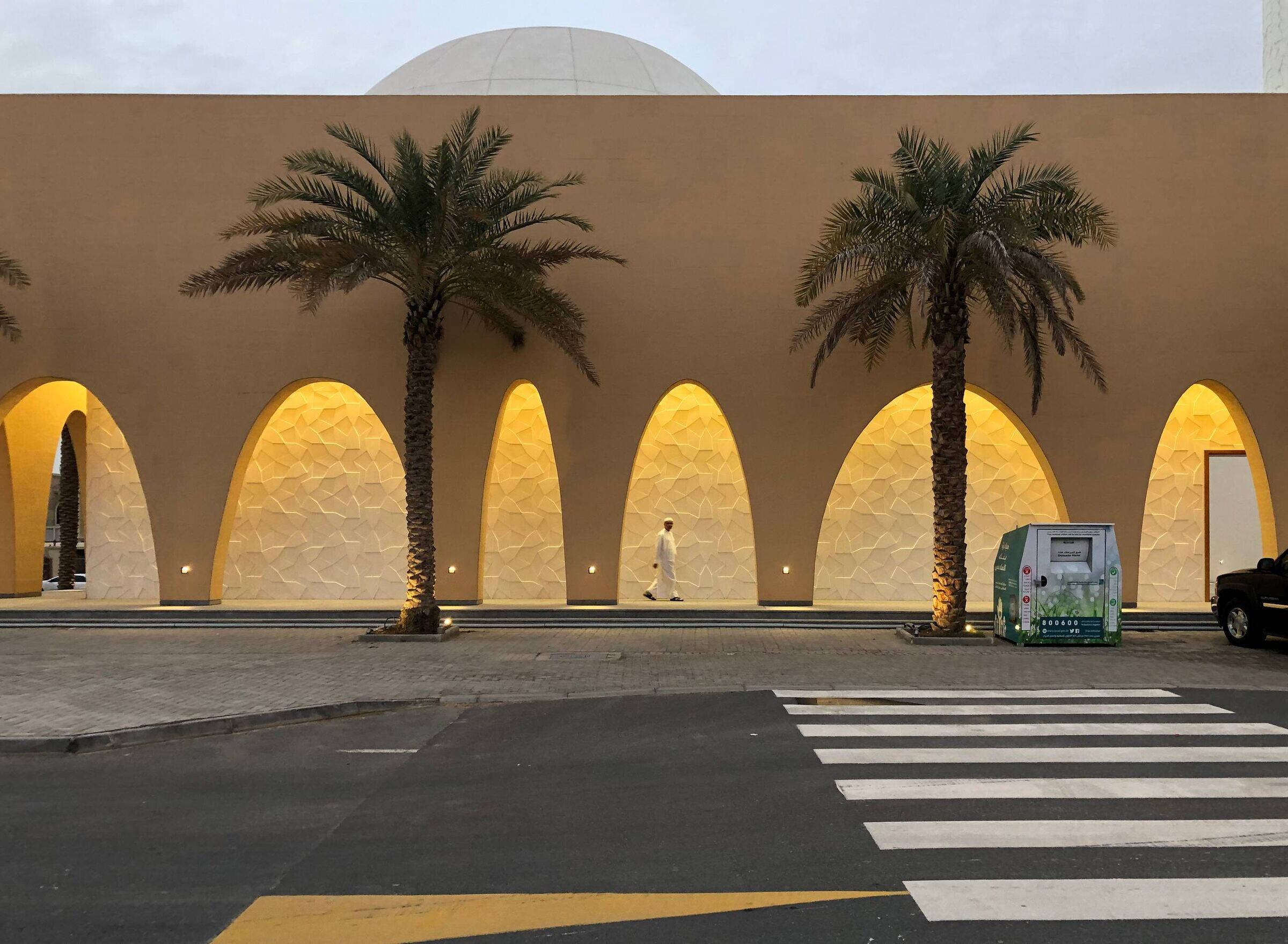 As a new build, the architects had the opportunity to challenge the typical relationship between the male and female prayer halls. Rather than considering them as entirely separate structures, the women's prayer hall is conceived as a floating 'bridge' traversing the upper volume of the male prayer hall.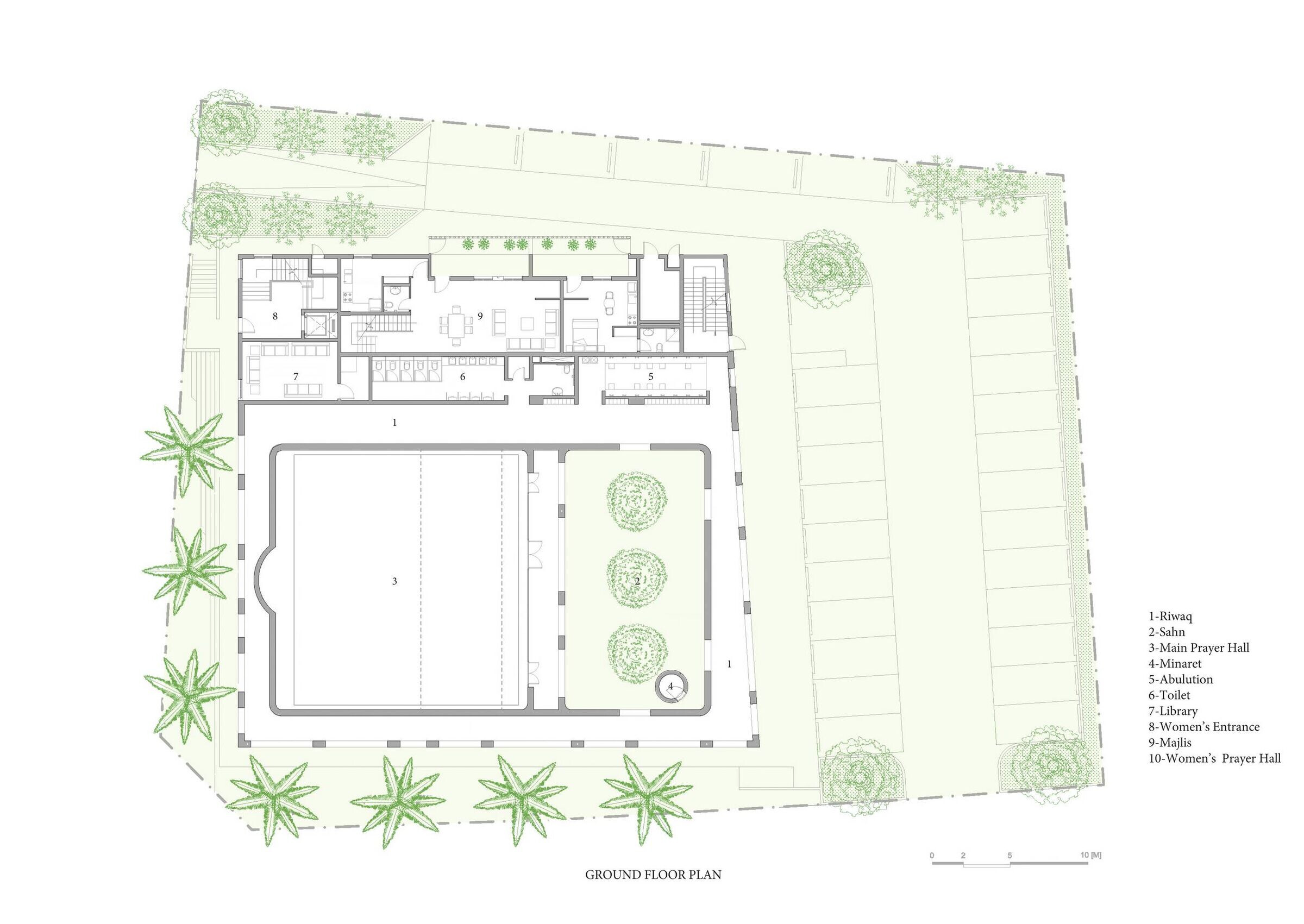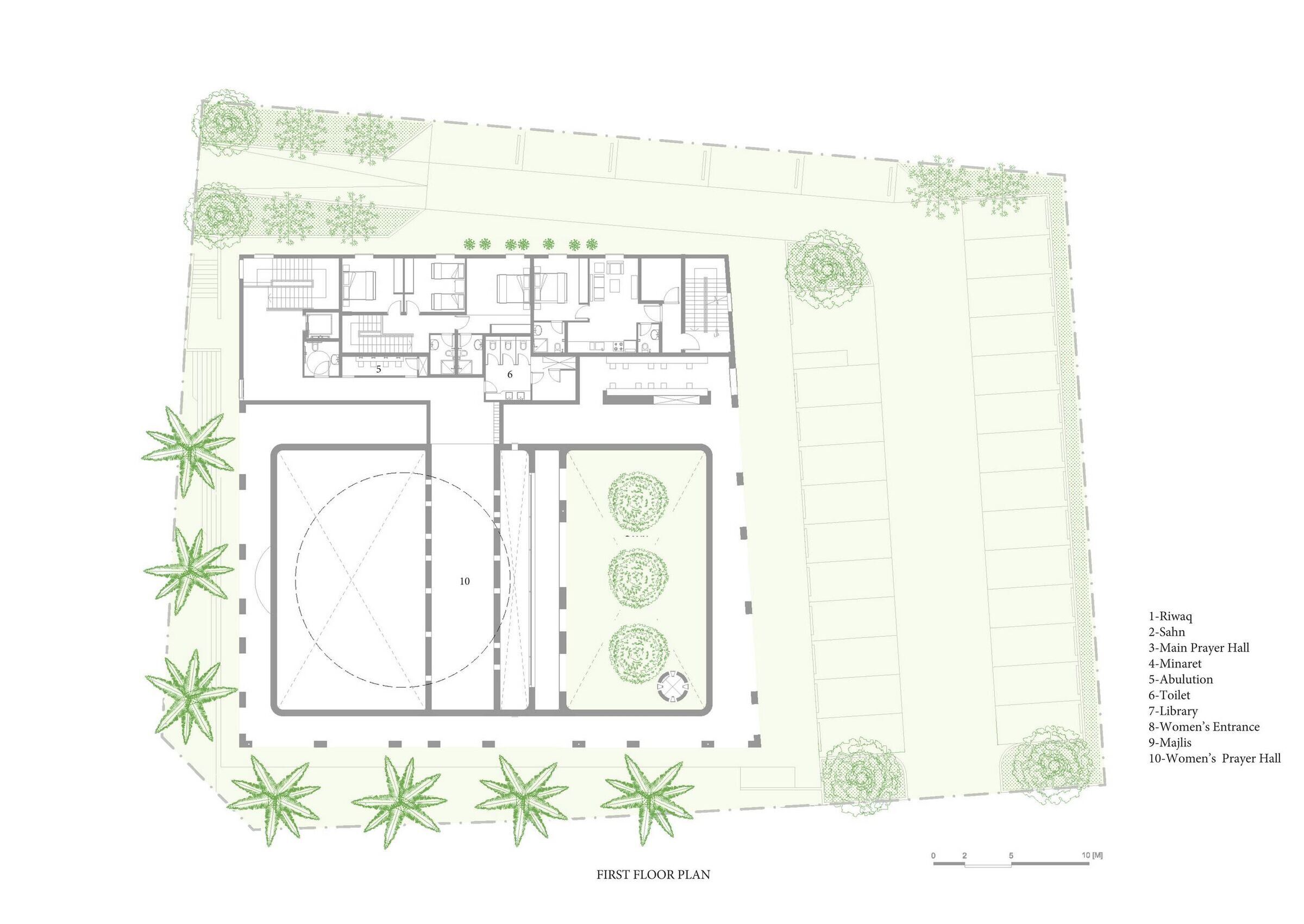 By separating them in section rather than in plan the two halls can occupy the same space, spanned by a single dome, and pray under the same natural light.