The new project of Alfa Research Center is a space for testing and studying user experience for marketing, IT, UX-researchers. This is the third project of the bureau for Alfa-Bank: we have already created a similar space, but on a different scale – in 2013 the IT specialists' office included an area recreating the atmosphere of the home. Alfa Research Center is a project of a new level, an island of the future, which gathered the best technologies to improve products.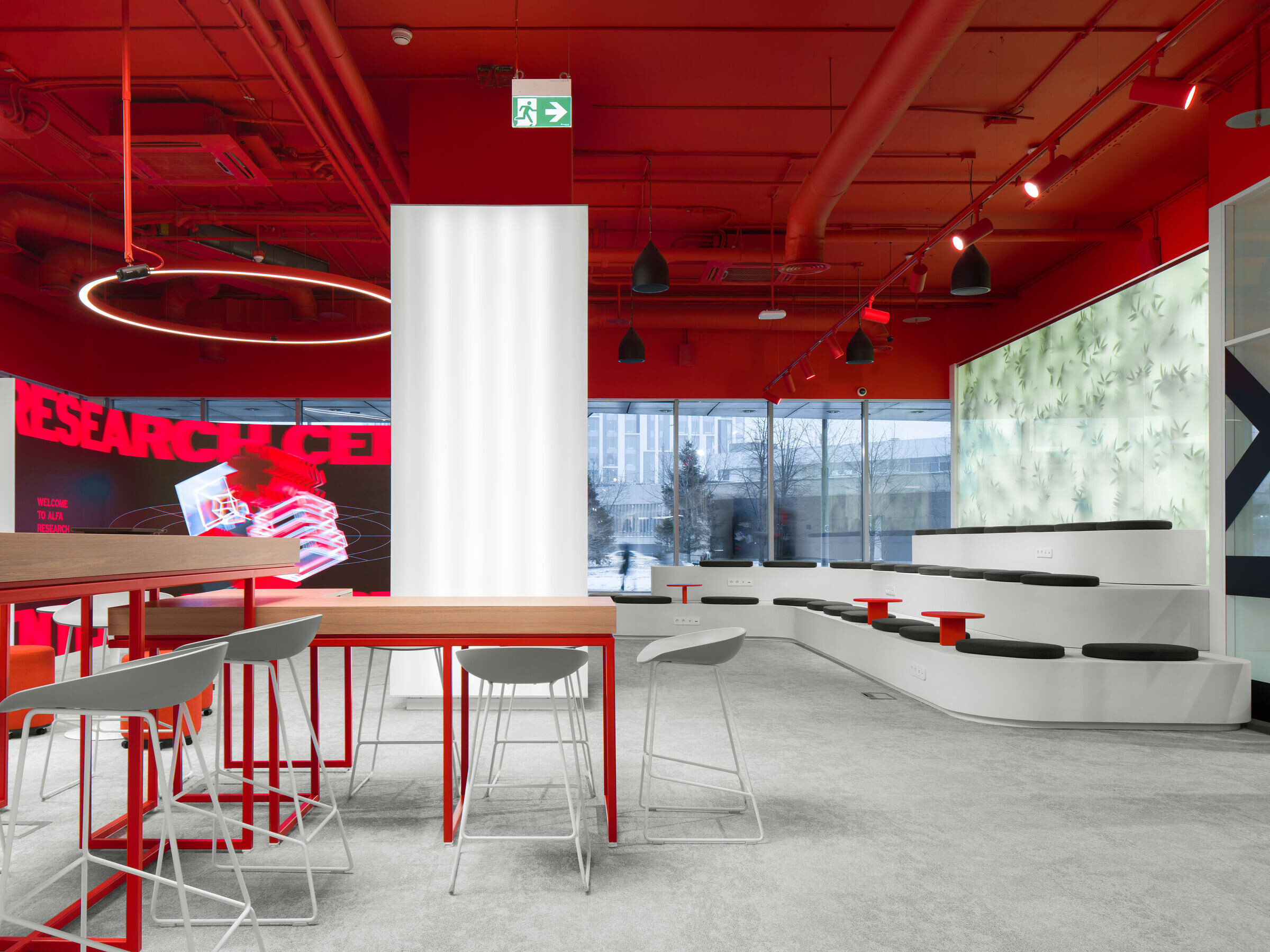 The space offers several zones that recreate the daily reality – a subway ride, a walk down the street, a café, home, and work. The whole lab is permeated with special cameras, sensors that capture users' facial expressions – a neural network allows to track and analyze emotions during product testing, and it is possible to look at the results and study the data in special rooms. In the lab there is a possibility to ride an electric scooter like in the street, to sit in the subway train (and even recreate the situation during the rush hour), to work at a table in the cafe area with greenery. All of these areas allow for a diverse experience, which in turn allows experts to gather more data and work out their product more effectively.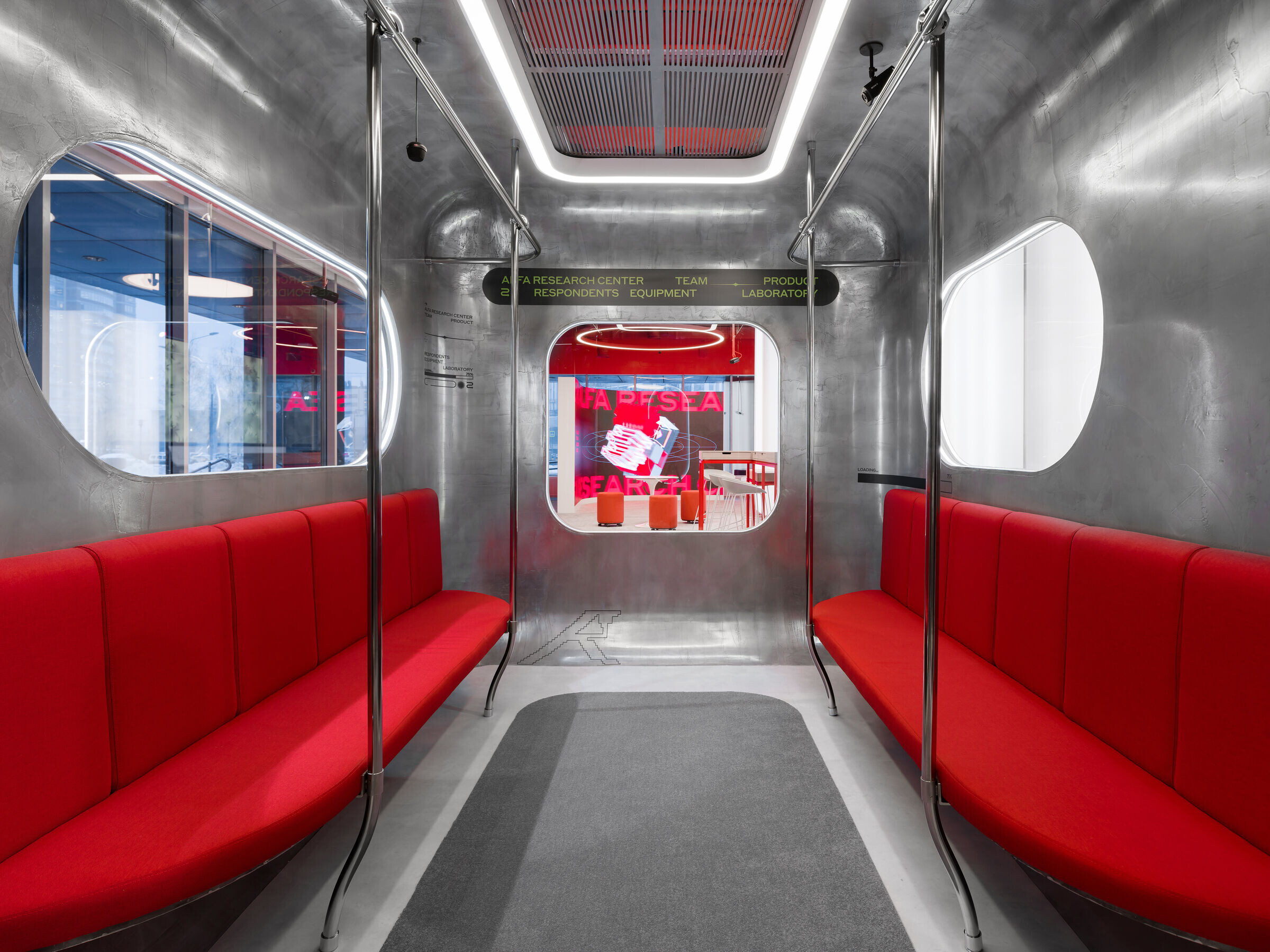 The central zone is an amphitheater with a media panel on a spinning platform. The screen provides full immersion for the user – thanks to its curved shape the displayed image becomes three-dimensional and realistic. Also media panel connects with the amphitheater during presentations, discussions and other events. In addition to its functional aspect, the screen creates a wow effect – dynamic images attract attention from the street and make the laboratory stand out against the surrounding buildings.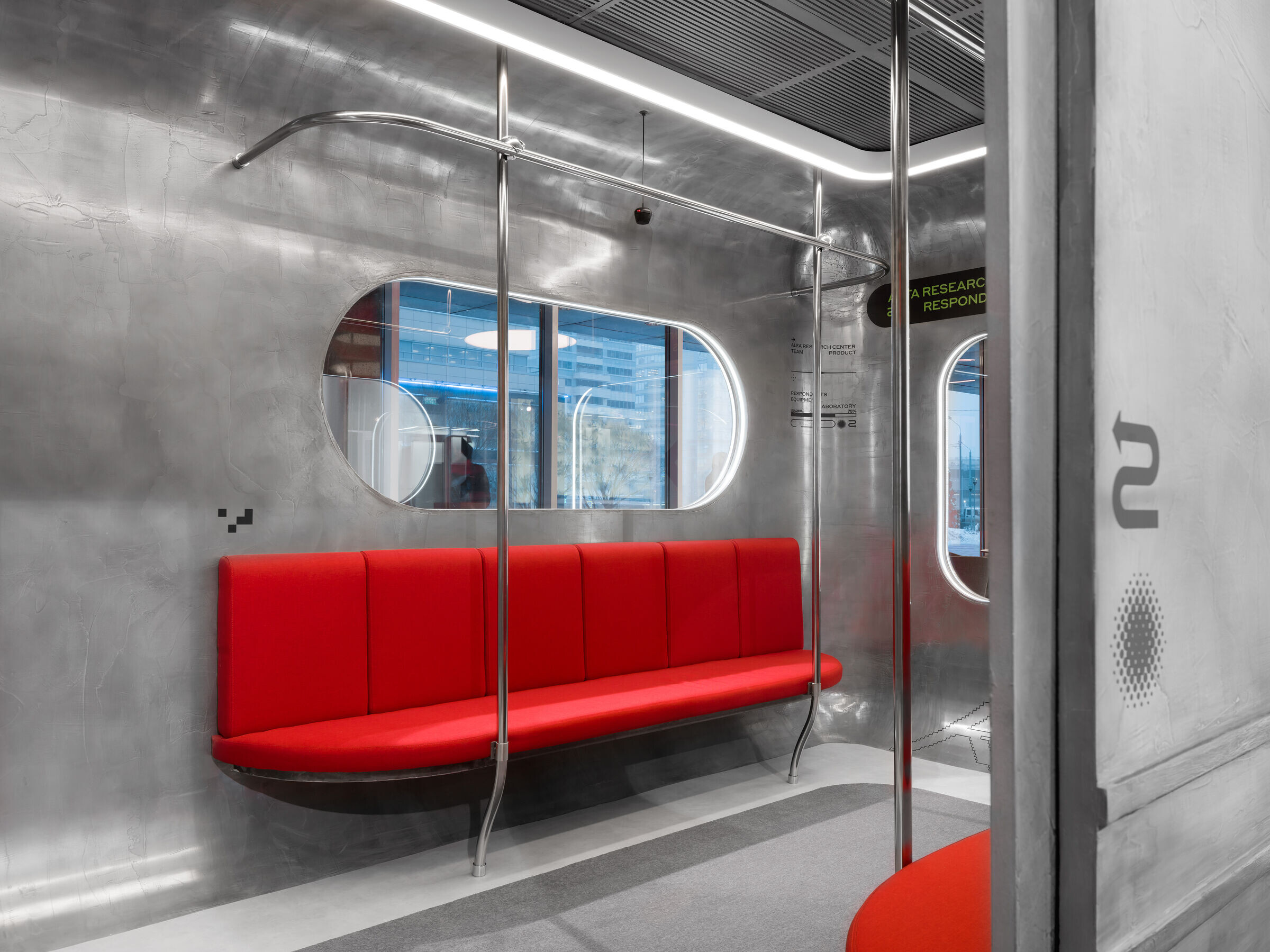 The laboratory follows the theme of Alfa-Bank's phygital offices – conceptual high-tech spaces for communication with the client. Reflecting the spirit of the future not only the latest technology, but also the materials used – luminous walls, liquid metal and glass panels with a perforated pattern create a futuristic atmosphere, which is complemented by circadian lighting, imitating natural daylight.