This project is a new build with 130 guestrooms and is on the Pacific Ocean. Nature and all things organic were our inspiration for this project from the large-scale pattern on the lobby floor, the monumental stair, the hand carved reception desk to the smallest wrapped natural rope detail on the guest room chairs.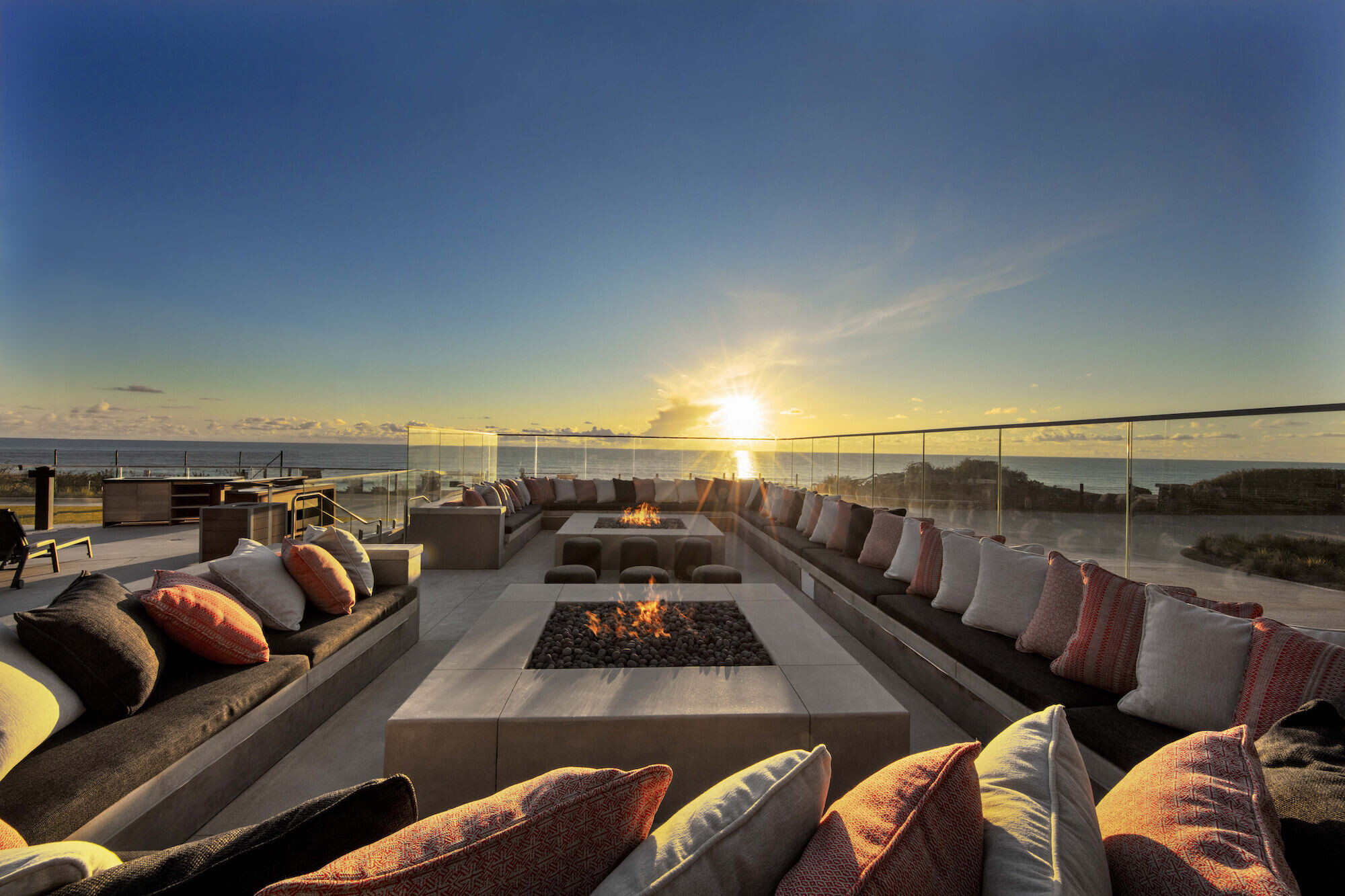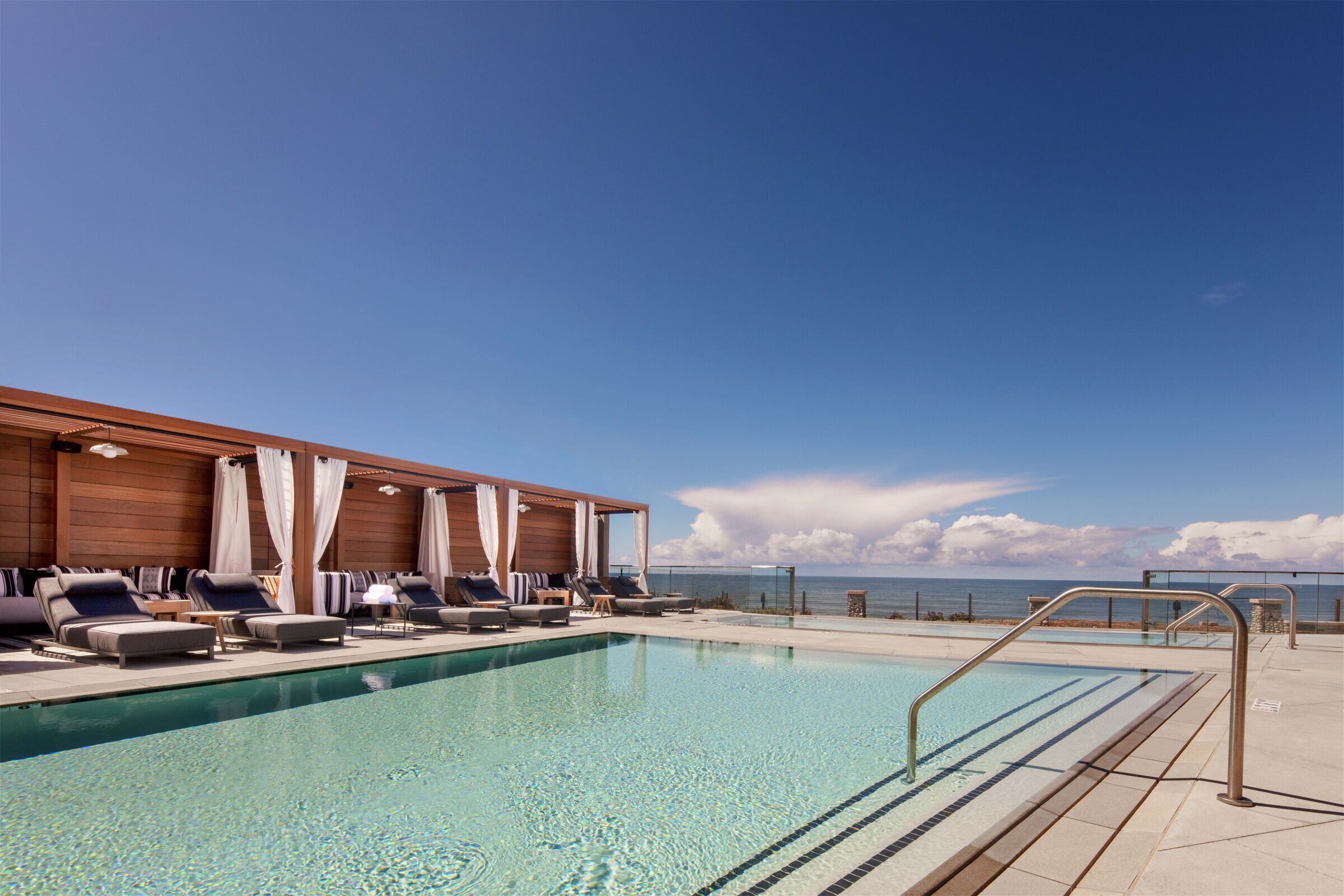 This part of the country is especially rough and beautiful with the powerful Pacific Ocean and wild coastline that all inspired the interior design. The energy, the colors of the ocean and dunes all fed into the decisions made about finishes, furniture and palettes thru-out the hotel.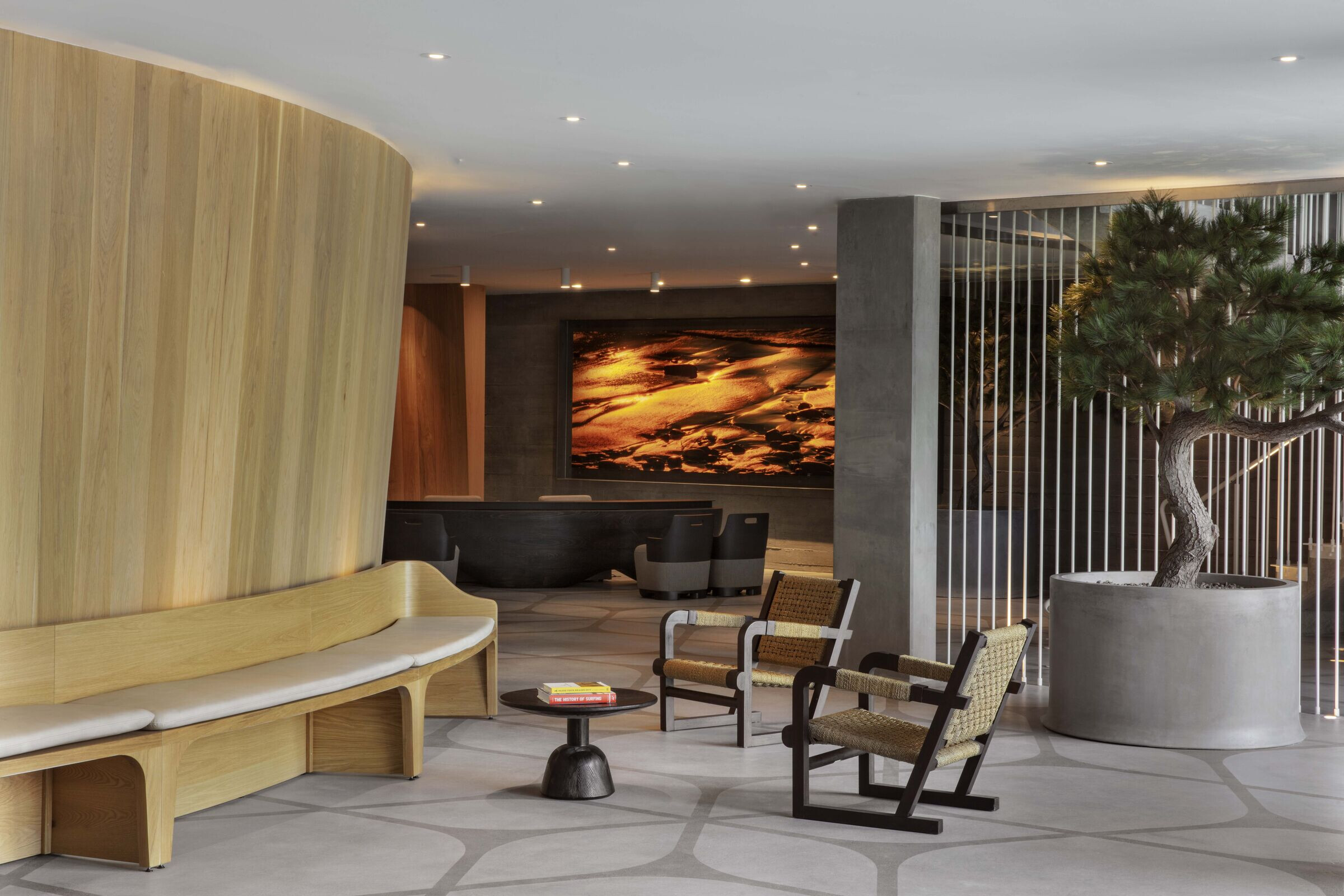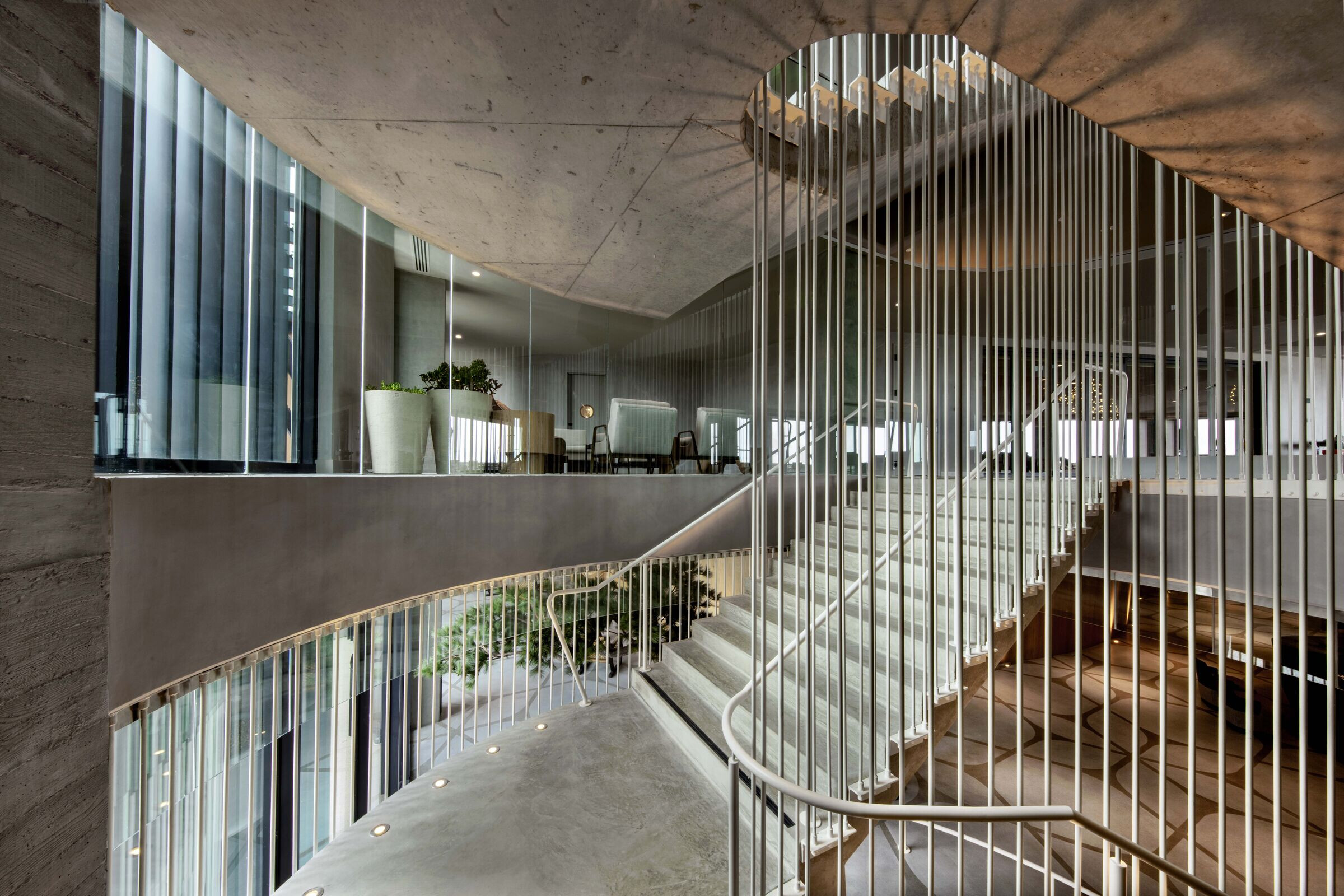 A few of our favorite design elements are the custom patterned concrete floor in the lobby that was inspired by organic shapes in the ocean and the custom carpet pattern in the ballroom was inspired by the giant kelp forests. You may not notice either interpretation at first glance--as these patterns are done in a large scale but as you look closer it becomes clear and is a nice surprise.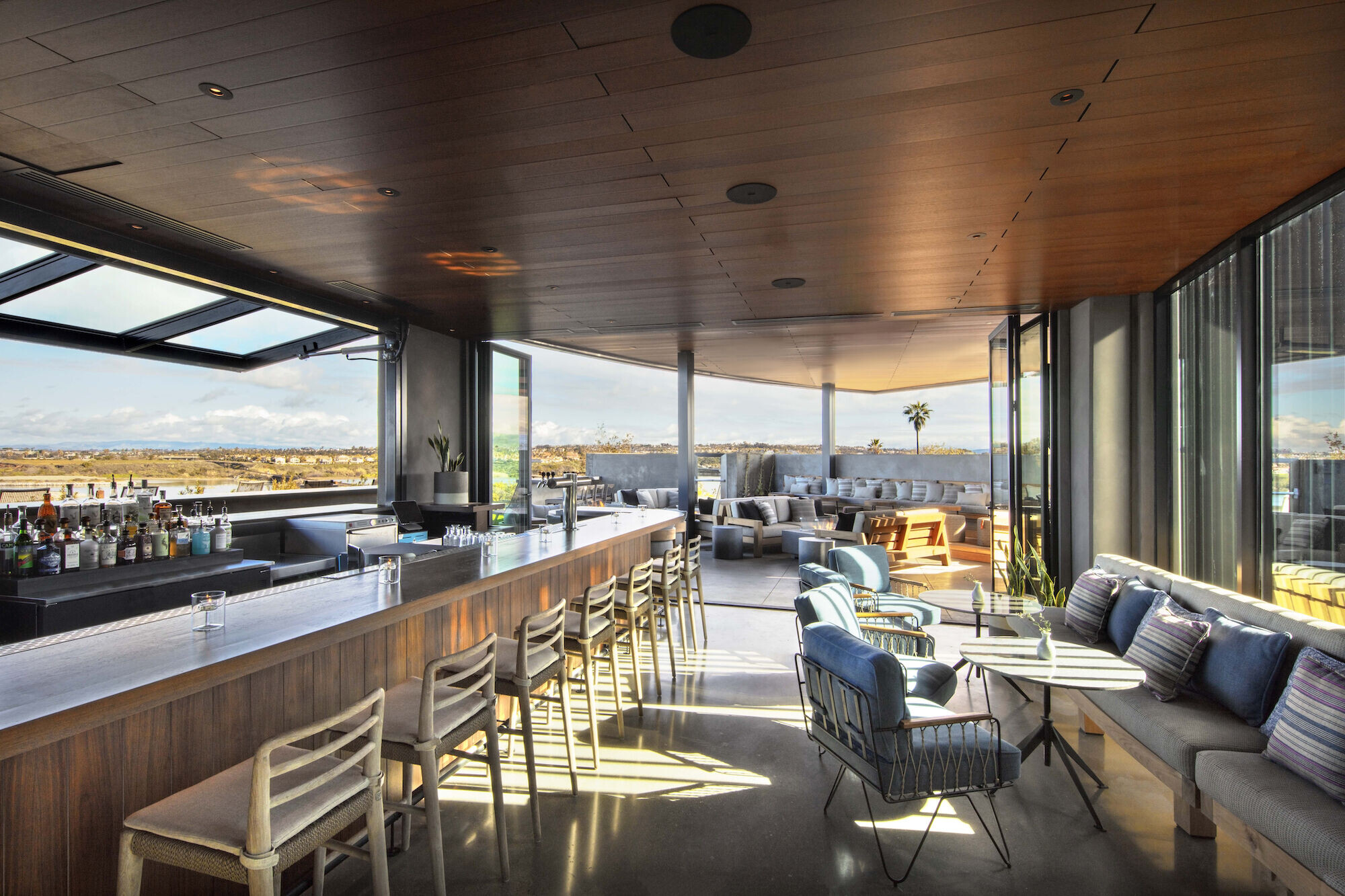 Team:
Architects: Joseph Wong Design Associates & MARKZEFF Architecture + Interior Design
Lighting Designer: Ohm Light
Purchasing Agent: Bray Whaler
Art Consultants: Museum Editions
Photographer: Eric Laignel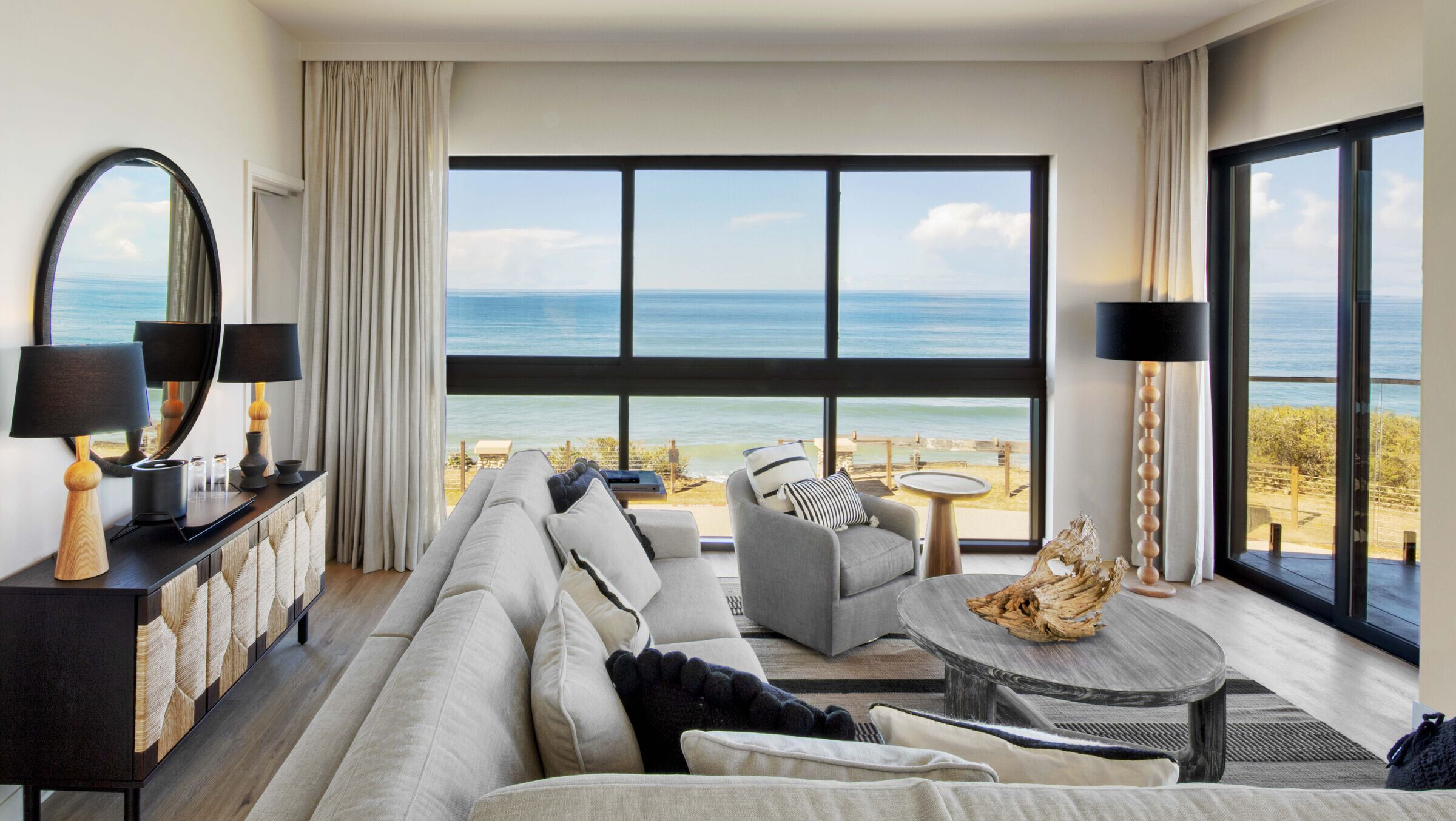 Materials Used:
Graza Marfa - Leather Counter Stool & Leather Ottomans
The Citizenry - Pillows & Butterfly Club Chairs
Caeserstone - Bench Stone
Andrianna Shamaris Inc. - Custom Black-Stained Teak Root Coffee Table
Bevolo - Gas Lanterns
Blackbarn - Leather Hand Stitched Dining Chairs
Blu Dot - Round Coffee Table & Side Table
Casamidy - Custom Stitched Saddle leather bar stools, Custom Dining Chairs, Custom Arm Dining Chairs, Custom Exterior Dining Sofas, Custom Saddle Leather Dining Chairs, Custom Black Framed Dining Chairs & Custom Chandelier
C2B - Bench
Creative Touch - Custom Area Rug
DL Wood Product - Custom Exterior Banquettes & Custom Circular Exterior Banquette at Cistern
Fabric Innovations - Sheers Fabric
Fourhands - Pillows
Industry West - Lounge Chairs & Club Chairs
Lacquercraft - Custom Desk, Custom Side Table, Custom Headboard, Bed, Custom Vanity & Custom Chaise Lounge
Noir - Lamp & Side Table
Pampa - Pillows
Pierpoint - Custom Area Rug
Restoration Hardware - Chandelier, Sofa, Sconces & Picture Lights
Southfield Furniture - Custom Desk Chair
Symmnos - Shower Plumbing Fixtures
Tile Bar - Custom Shower Tile
Trainspotters - Pendant
Uttermost - Vanity Mirror
West Elm - Sofa, Dining Table, Dining Chairs, Table Lamps, Lounge Chairs & Side Tables