Located in a historic district within Houston Heights, the Allston Residence seeks a balance between its own contemporary character and the traditional architecture of the neighboring bungalows. A pitched roof, horizontal siding, and covered porch reference the surrounding context while subtle anomalies establish the home's contemporary identity. The second-floor façade folds at the center and tapers slightly to create a unique profile. A change in the scale of the fiber cement cladding provides the façade with a distinction between the ground level and the upper floor. Recessed outdoor spaces on all four facades provide the volume with a sense of depth, while a landscape of loosely composed native grasses, herbs, citrus, and pervious ground cover wrap the perimeter of the house.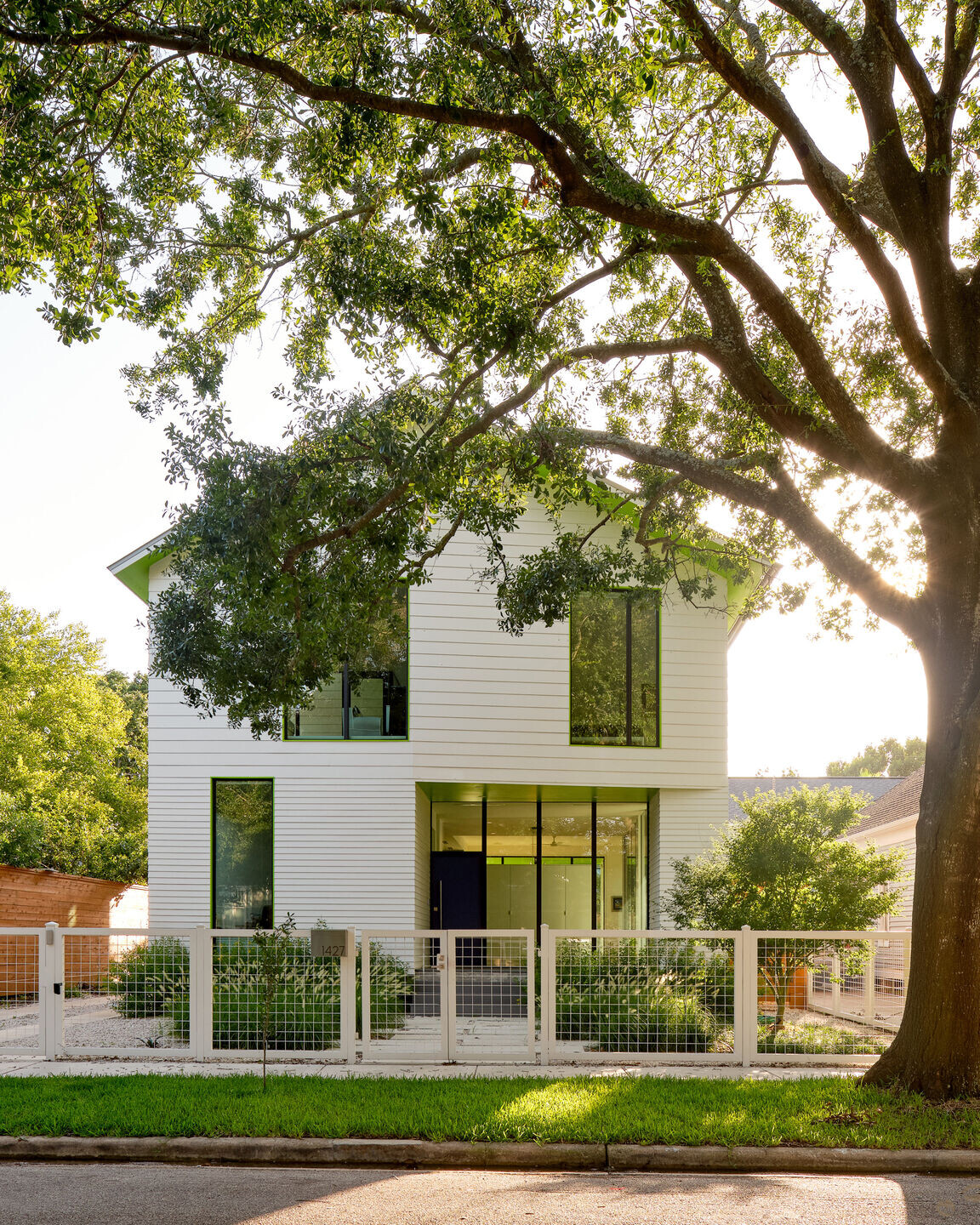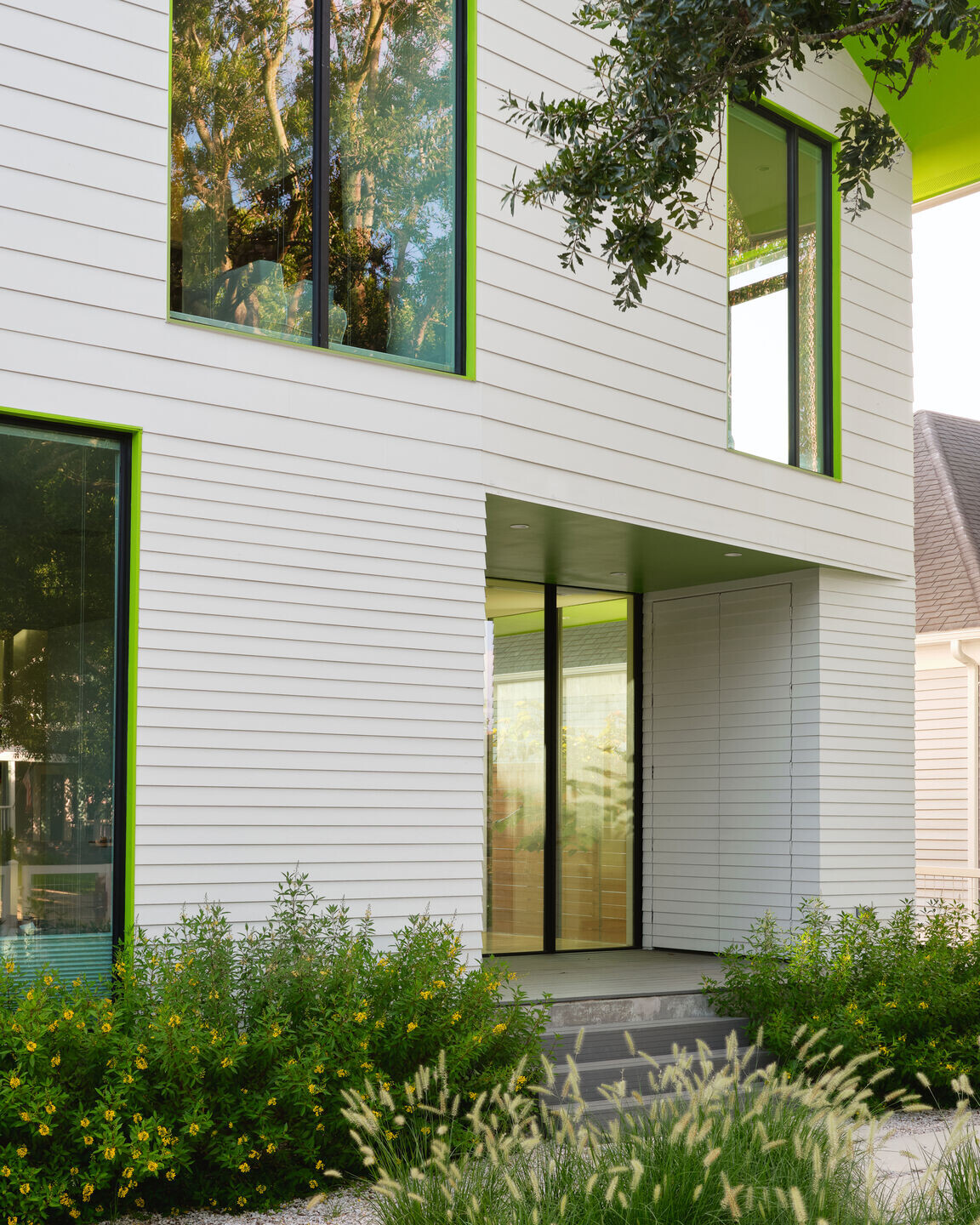 The design of the house is informed, in part, by the guidelines provided by the Houston Heights Historic District. A recessed space at the front of the house responds to the requirement that 50% of the facade must be covered by a front porch. Inset green spaces along the north and south facades simultaneously satisfy the restriction of 40' maximum side wall lengths while also delivering natural light and visible green space deeper into the interior of the home.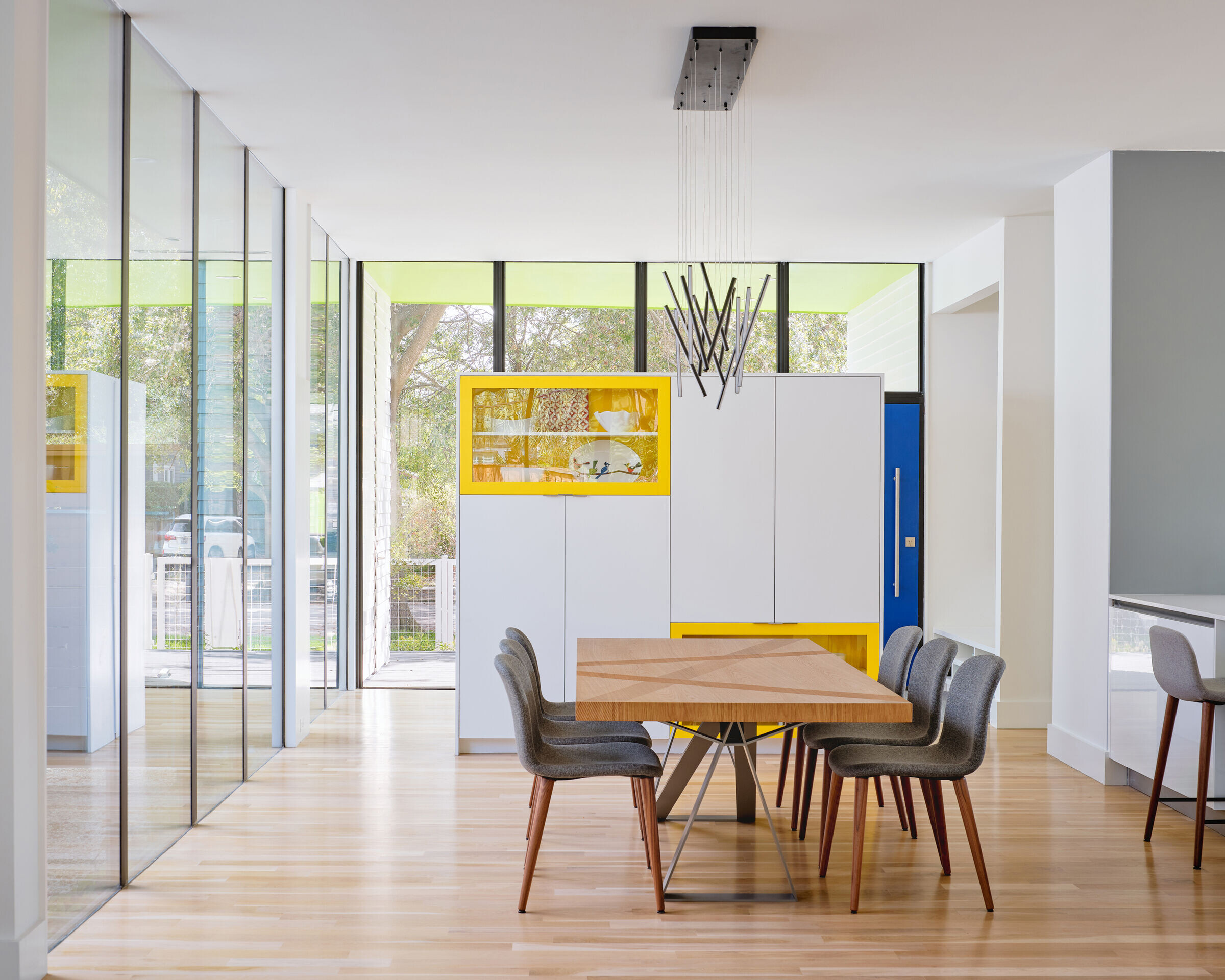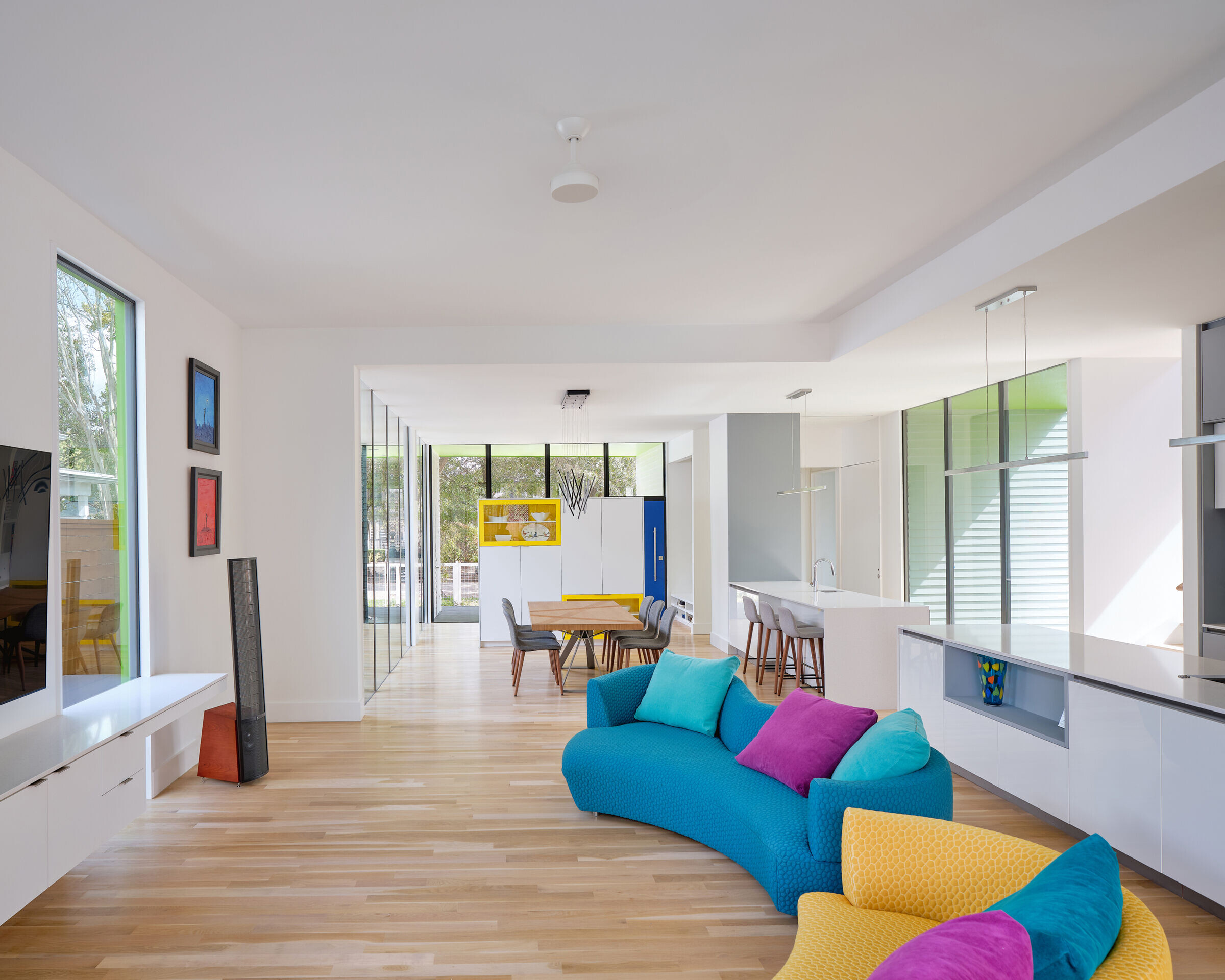 At the ground floor, two parallel bars define the interior: one containing enclosed private programs and the other a continuous sequence of more public gathering spaces. The deep front porch provides a threshold to this open space and is reflected by a back porch that overlooks the backyard and pool. The seamless connection between kitchen, bar, living, and dining spaces fosters a sense of togetherness, fitting for a young family with a penchant for entertaining guests.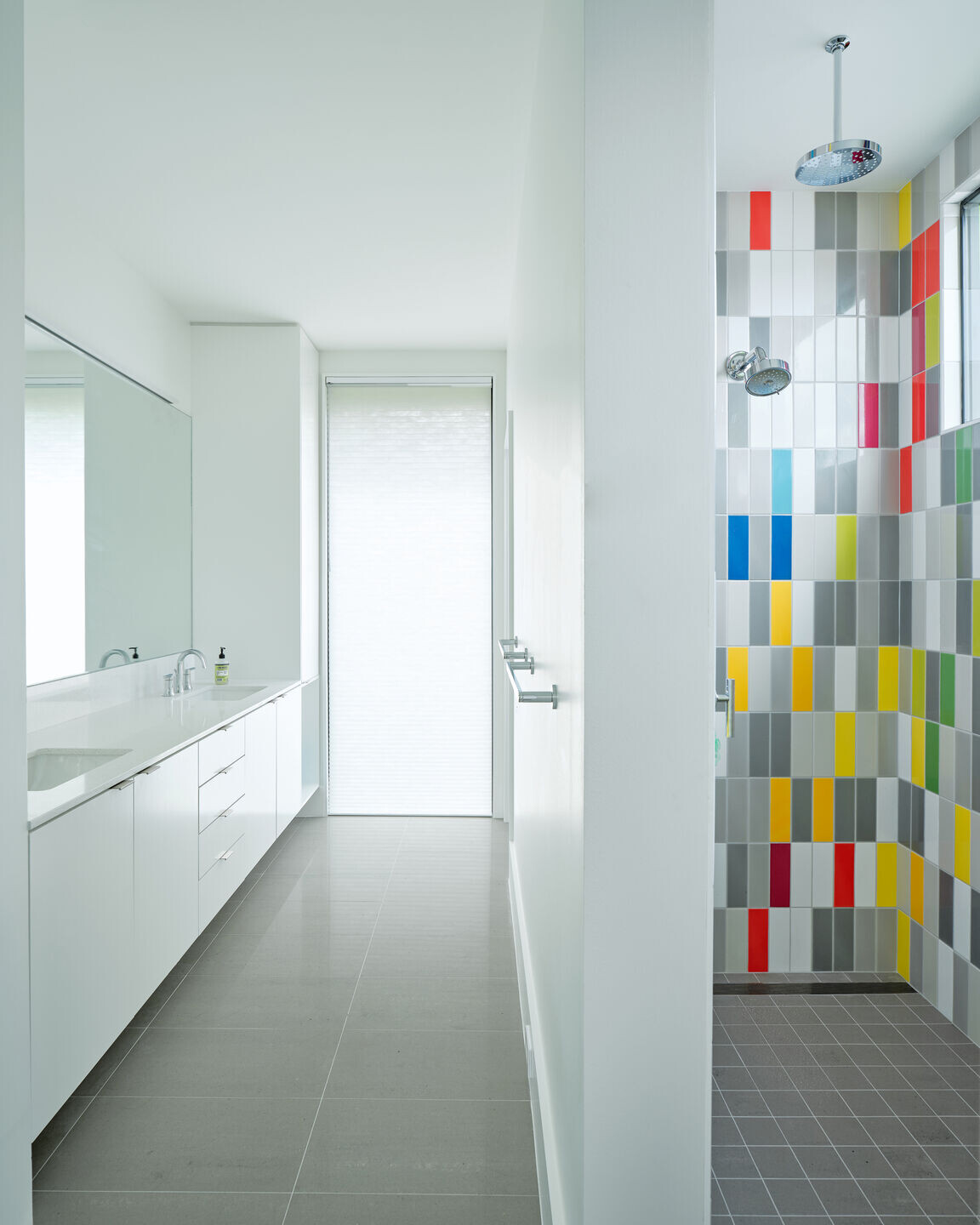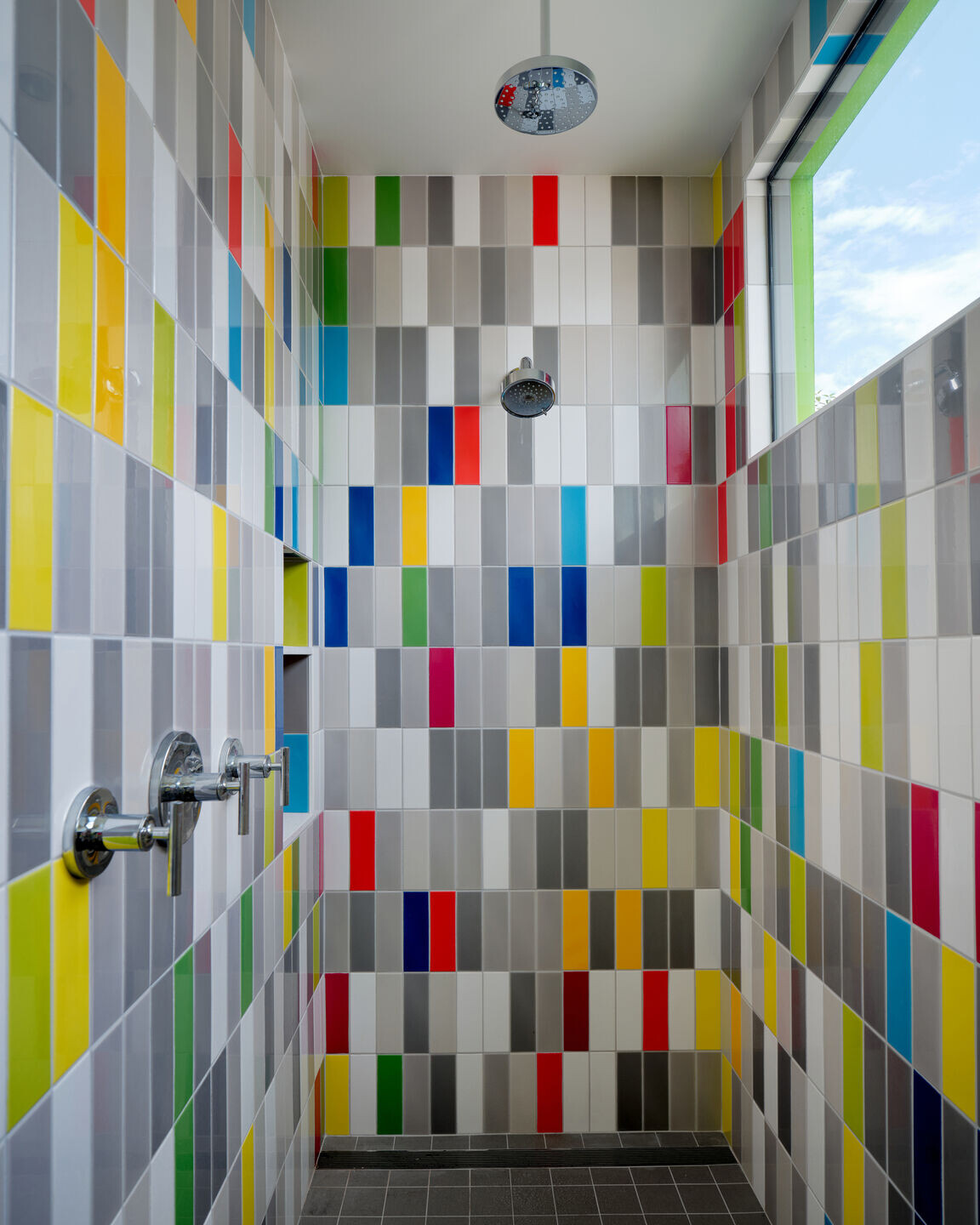 Hints of color at the house's exterior and living spaces give way to vibrant saturated surfaces as one moves to the more private areas within the house. Green highlights line the window trim and soffits outside, becoming more apparent where the façade is recessed within the volume, while multiple brightly colored boxes are integrated into the millwork at the entry and living areas. As one moves to the upper floor the use of color becomes more prominent. A violet surface covers the vertical interior of the stairway. Light wells for the skylights carry down yellow and blue surfaces that fold into the walls of their respective rooms. Natural light strikes these colored surfaces, projecting their colors onto adjacent walls and ceilings that lightly reflect their hues.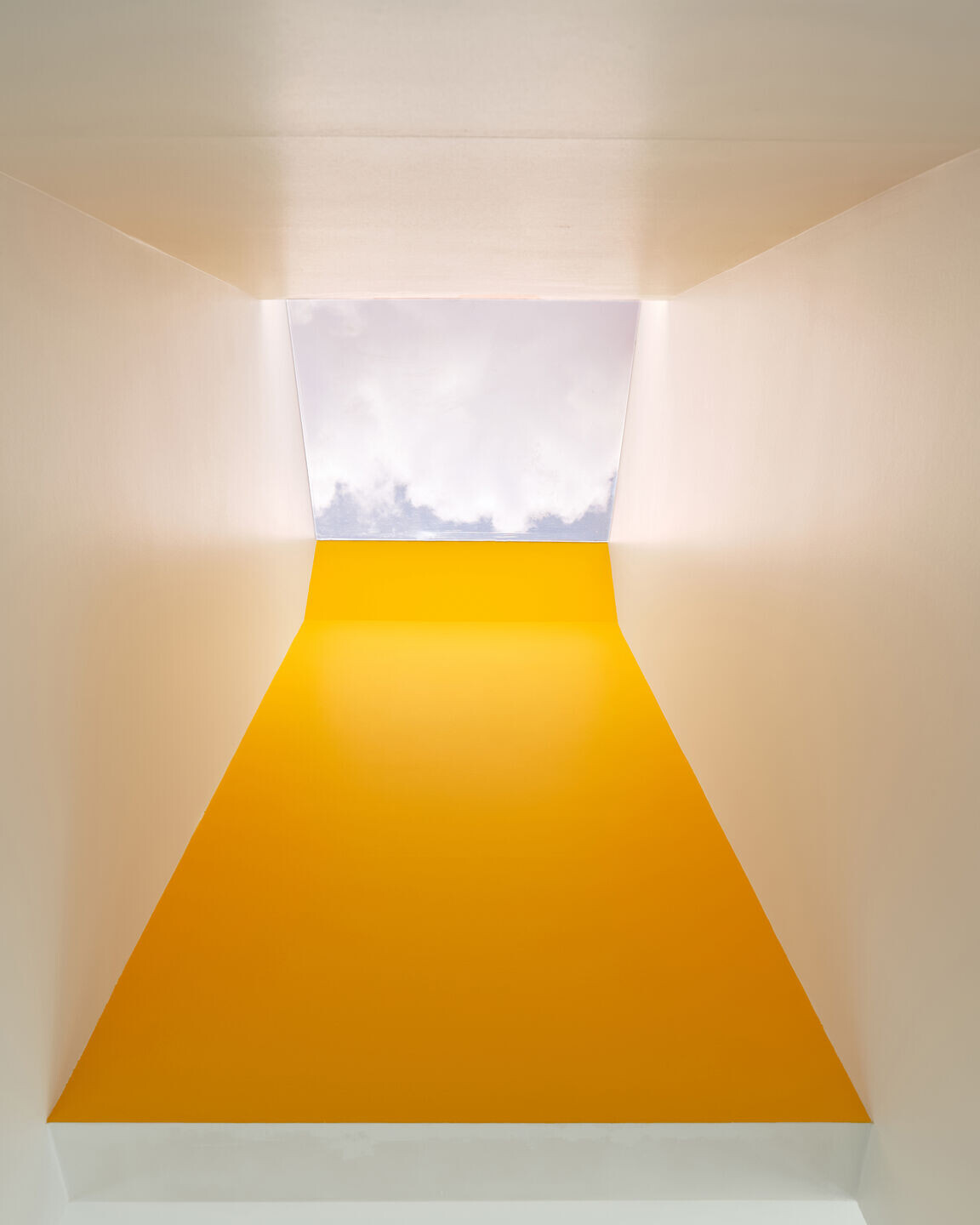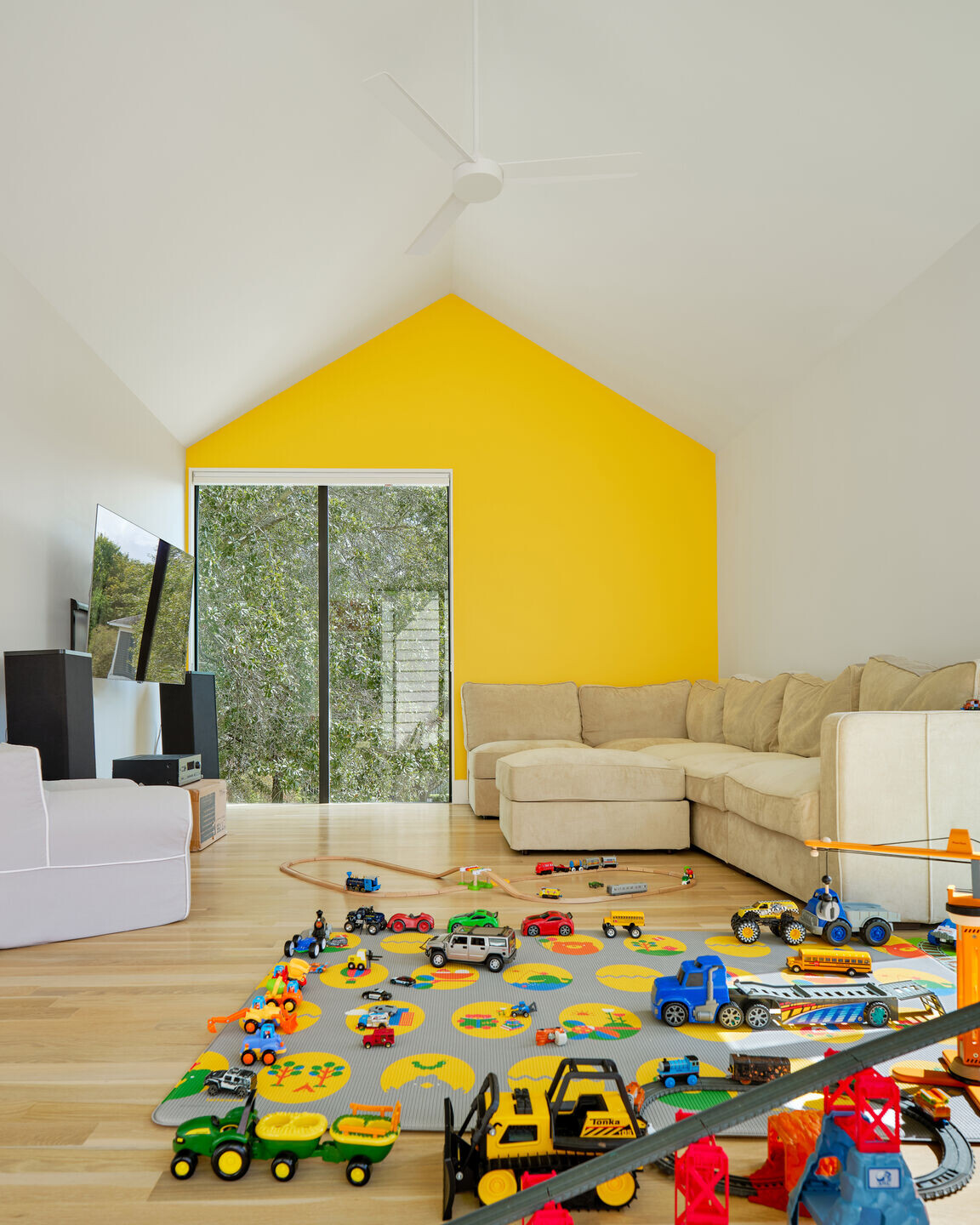 Team:
Architect: CONTENT Architecture
Structural Engineering: Insight Structures
Construction: DD&L Enterprises
Landscape Architecture: Falon Land Studio
Photographer: Leonid Furmansky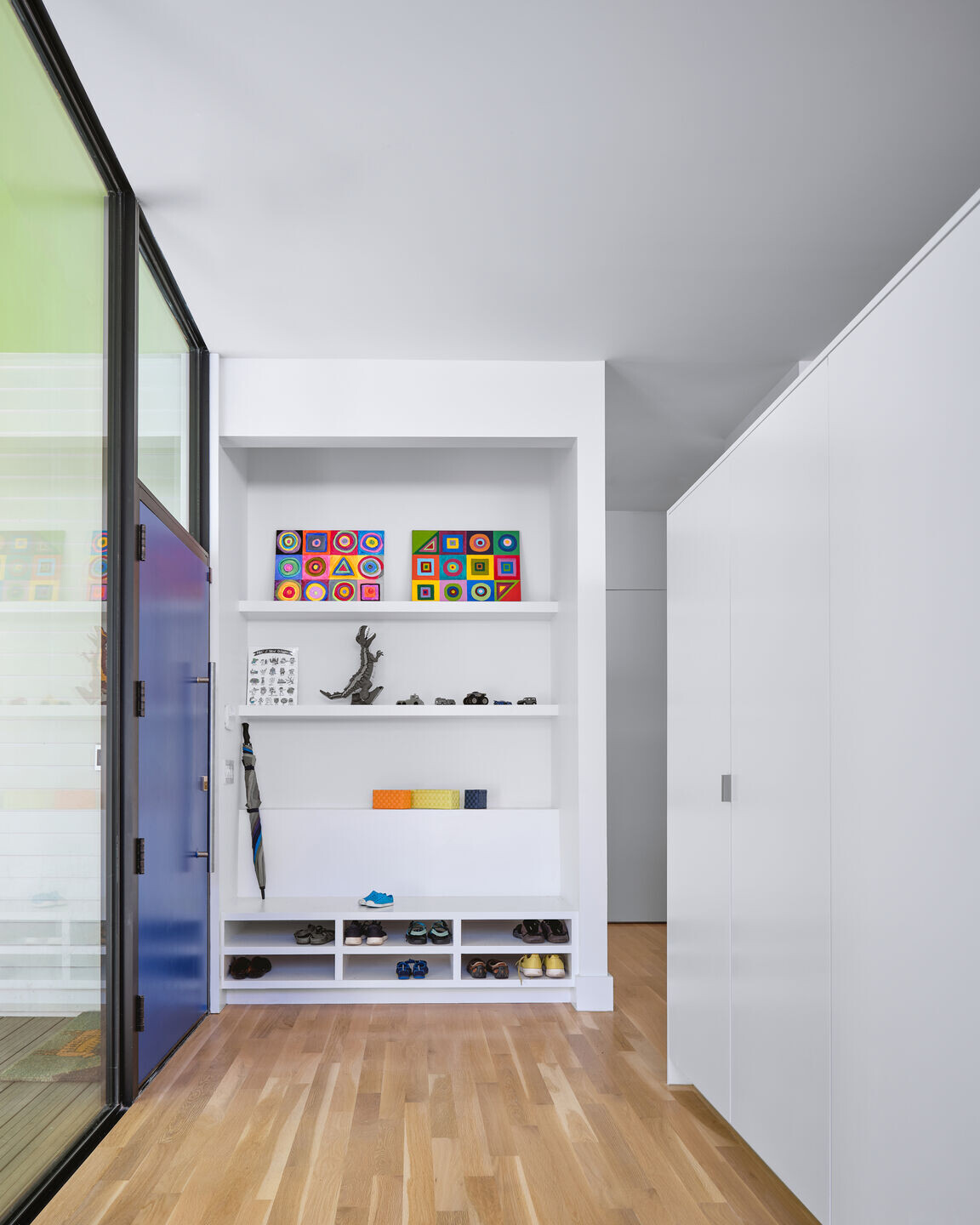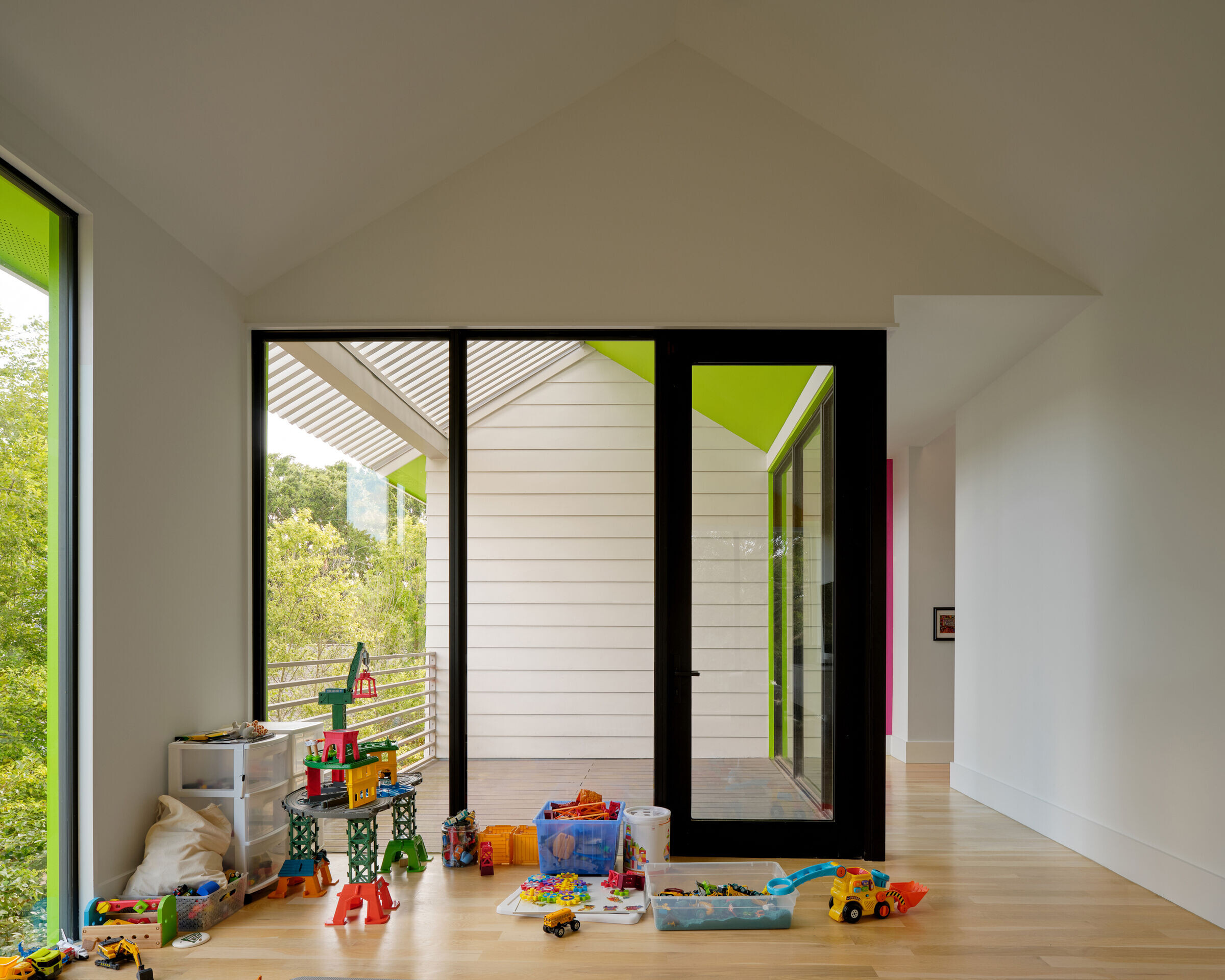 Materials used:
Facade cladding: Fiber Cement, American Fiber Cement Corporation, Solid
Flooring: Wood Floors, 3 ¼" Solid White Oak
Doors: Glass Doors, Series 600 Sliding Glass Door, Western Window & Door Systems
Windows: Thermally Broken Aluminum Window, Heavy Picture Window, RAM Windows & Doors
Roofing: Standing Seam Roof
Interior lighting: Recessed LED's, LED Inserts, Elco Lighting
Interior furniture: Vase, Big Vase, MoMA Design Store; Table Lamp, Marselis, HAY
Countertop: Silestone, 2cm Quartz Slab in White Zeus Extreme, Silestone USA
Millwork: Prefab Cabinets, TImeline & Atelier, Aster Cucine USA
Tiles: Origami and Vibrations, Unica Ceramica; Chromie, HRG Heralgi