On November 2, 2019 the new playground of Alma Shopping in Coimbra was inaugurated. A unique and majestic 10-metre high Playground design by Carve that occupies an area of 110 square metres.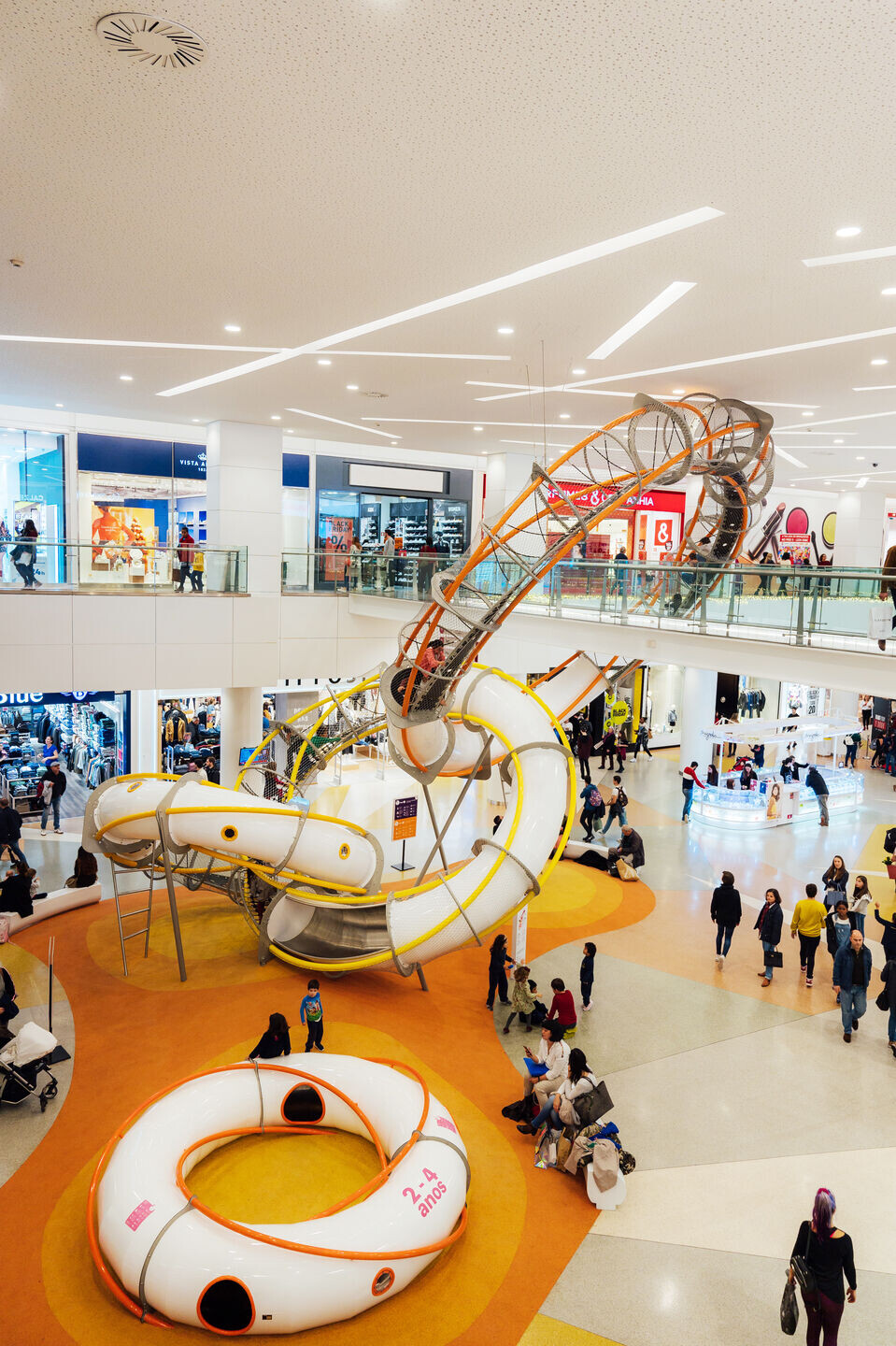 The Playground consists of four rings, three of which are interlinked, in which you can enter, climb and slide. One huge ring is spectacularly embracing the walking bridge of the first floor, allowing people to walk across the bridge and underneath it, and children to climb over it in the structure. The huge ring is one of the 3 interlocking rings which support each other and are propped up at odd angles creating a 'stack' of playable structures. The entire height of the shopping mall is used, resulting in a more dynamic and interesting space.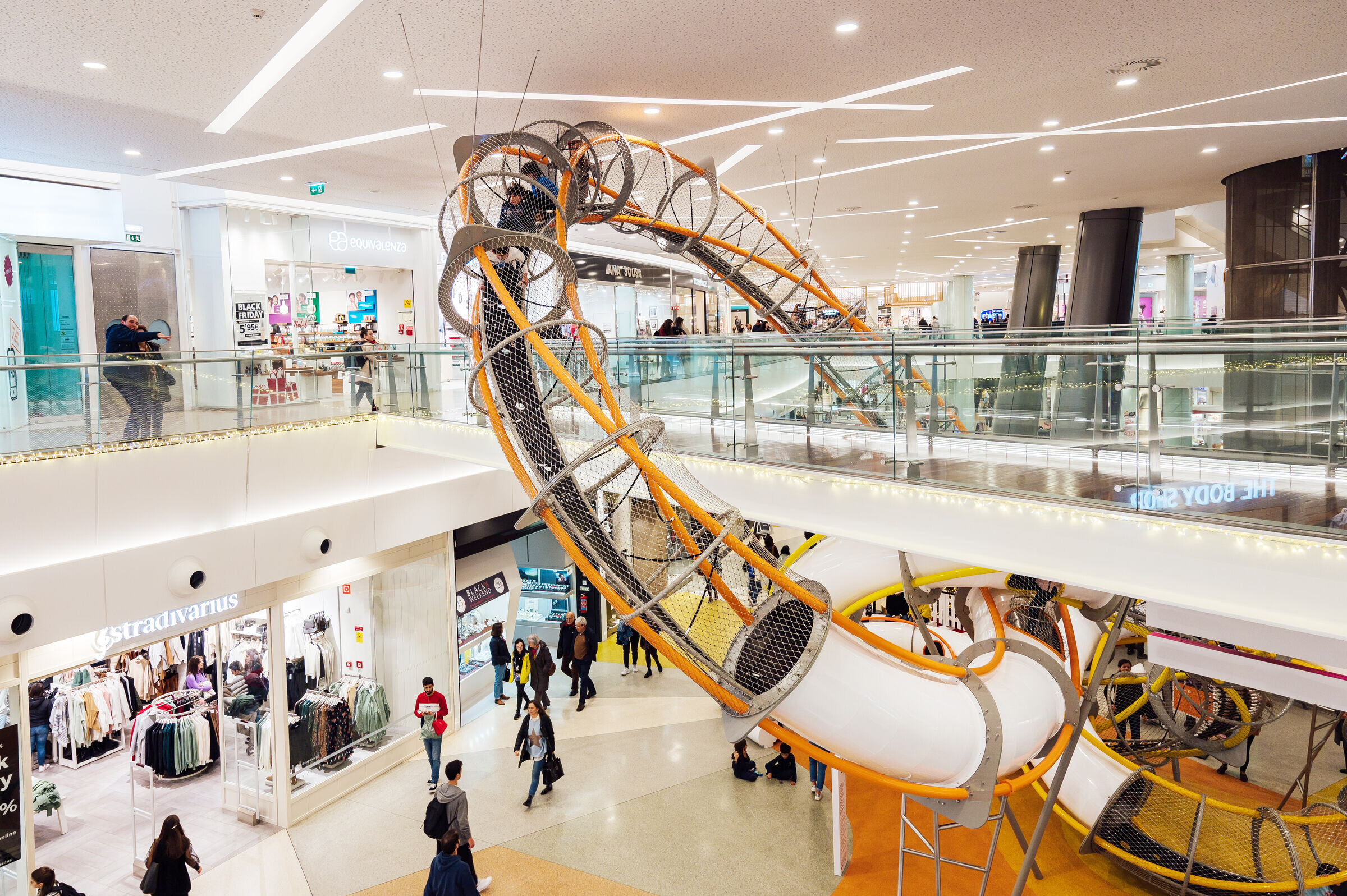 The design idea derives from the ring, a piece of precious jewelery and a symbol of connection and value. The elevated play structures can already been seen from the East entrance of the mall and they form a spectacular ornament for Alma Shopping. The rings are interlocked with tunnels in between creating a maze of possibilities suspended in mid air, adding more excitement and hours of fun to the shopping mall. The play equipment focuses on climbing, crawling and sliding in various ways. Slides, ropes, crawling tunnels, play netting and lookout points are integrated in the rings and offer infinite play possibilities for children ánd adults.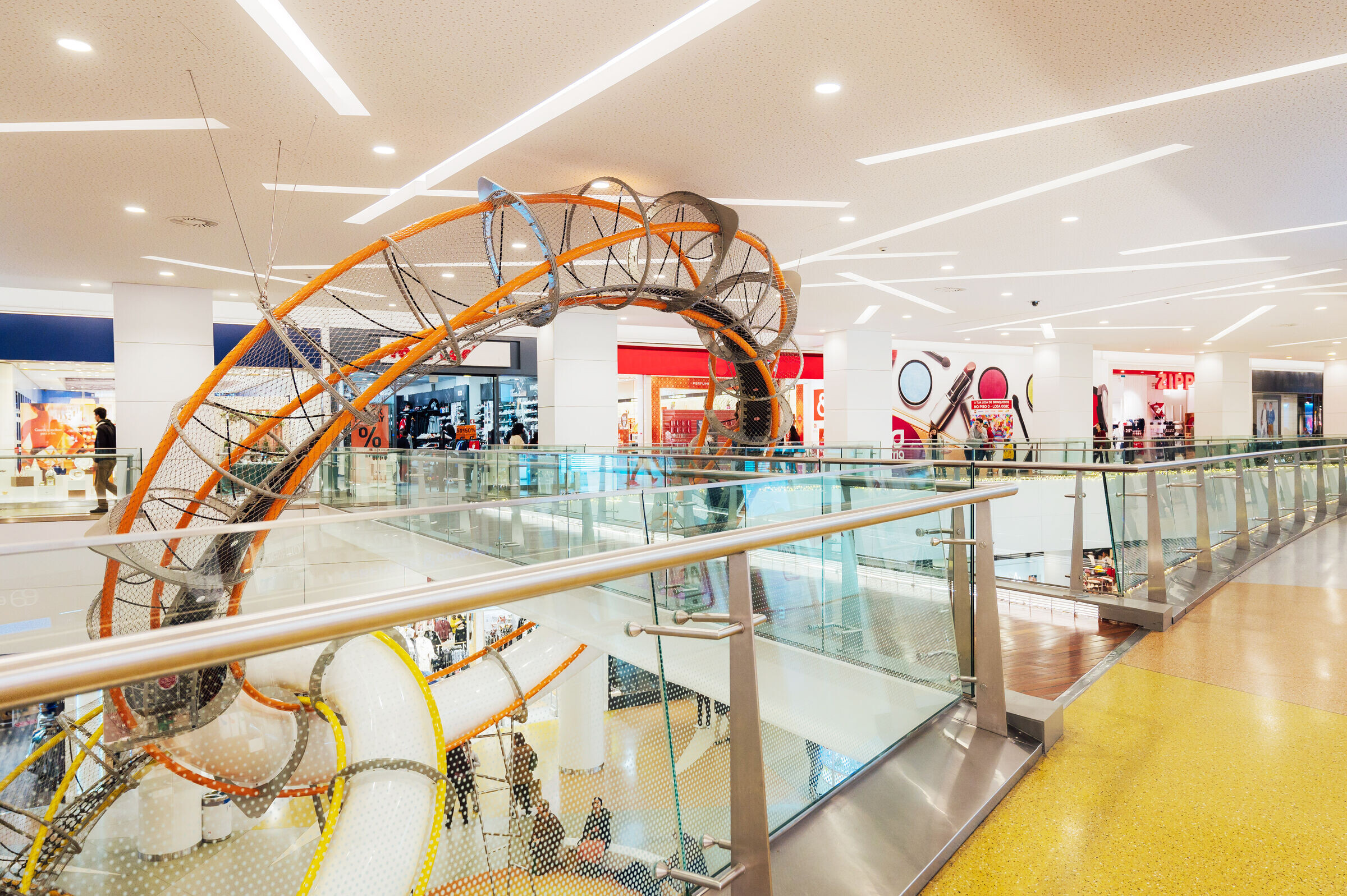 To ensure the safety of children, each ring is recommended for an age range, being the upper ring for older children and the rings next to the floor for younger children. The play zone for toddlers is separated from the 3 rings and provides a quieter space for them.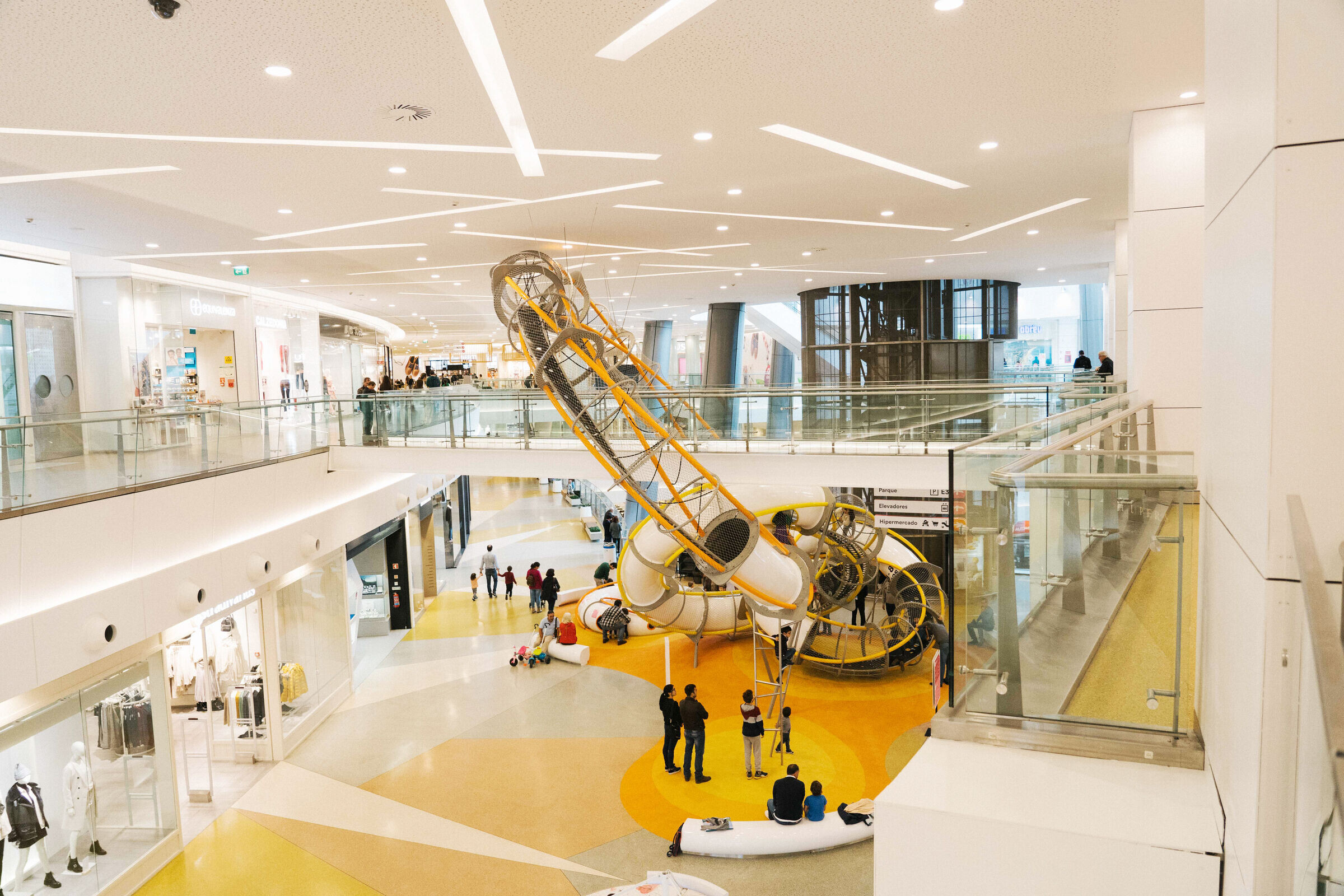 The playground is a light weight and transparent construction. The design of the project compliments the existing layout of the shopping mall and does not obstruct the views on the shop windows. The materials that make up the rings are fully prepared for use by children, from the climbing ropes, to the slides and even the small viewpoints.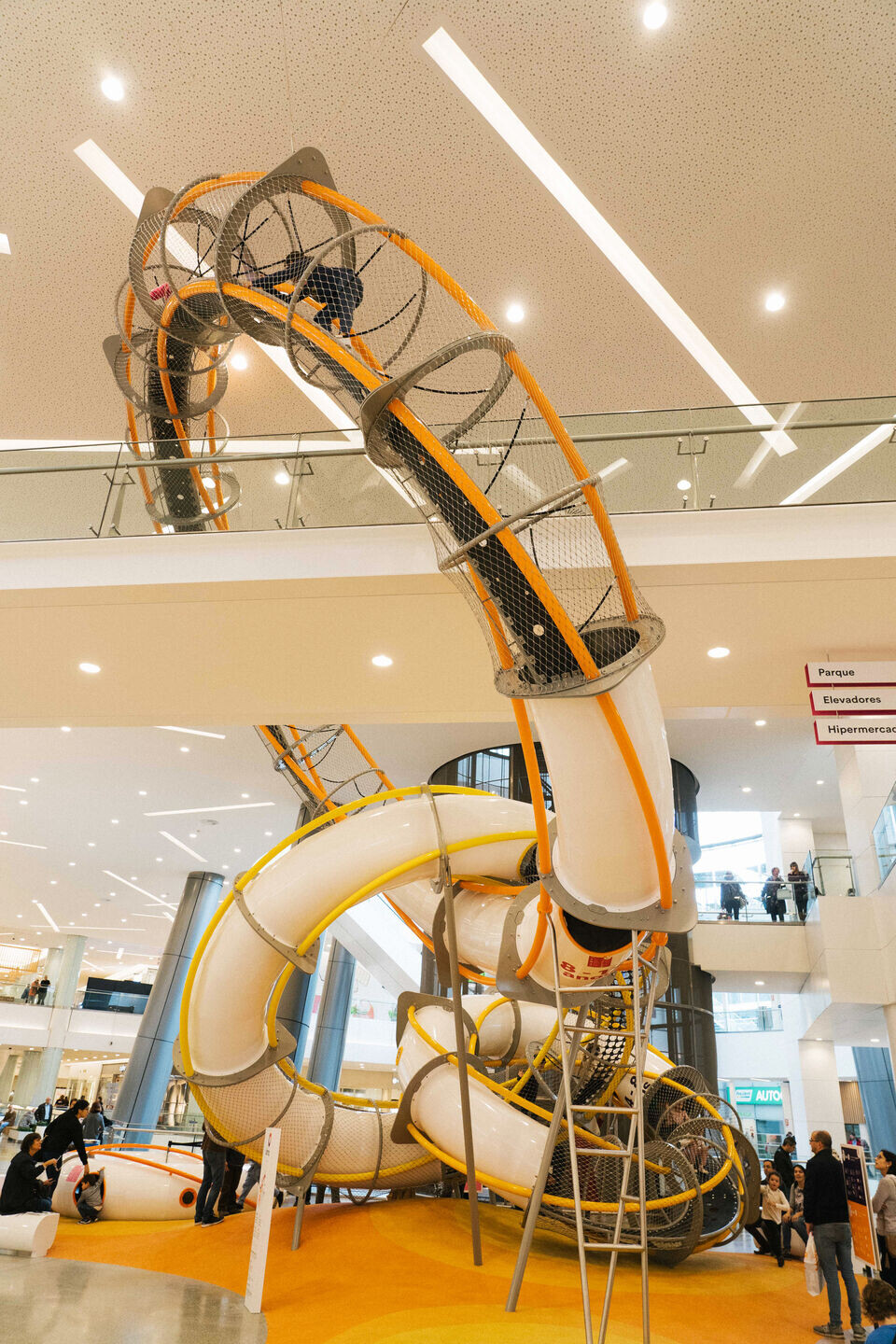 The tunnels are mostly transparent, or with holes along the entire length, in order to ensure the greatest possible visibility so parents can keep an eye on their children while shopping. The rings are made from steel, with a bright white powder coated exterior and stainless steel netting and tube elements. As part of the modernization of the shopping mall, the chosen colour palette opts for a fresh and friendly look.