A new VMBO location of the Almende college. The school is situated next to the existing Isala college.
This VMBO school has an open character and is transparent.
Binx Smartility, together with RoosRos architects from Rotterdam and Architektengroep Gelderland, has the plan designed and developed in such a way that it connects with Almende's philosophy.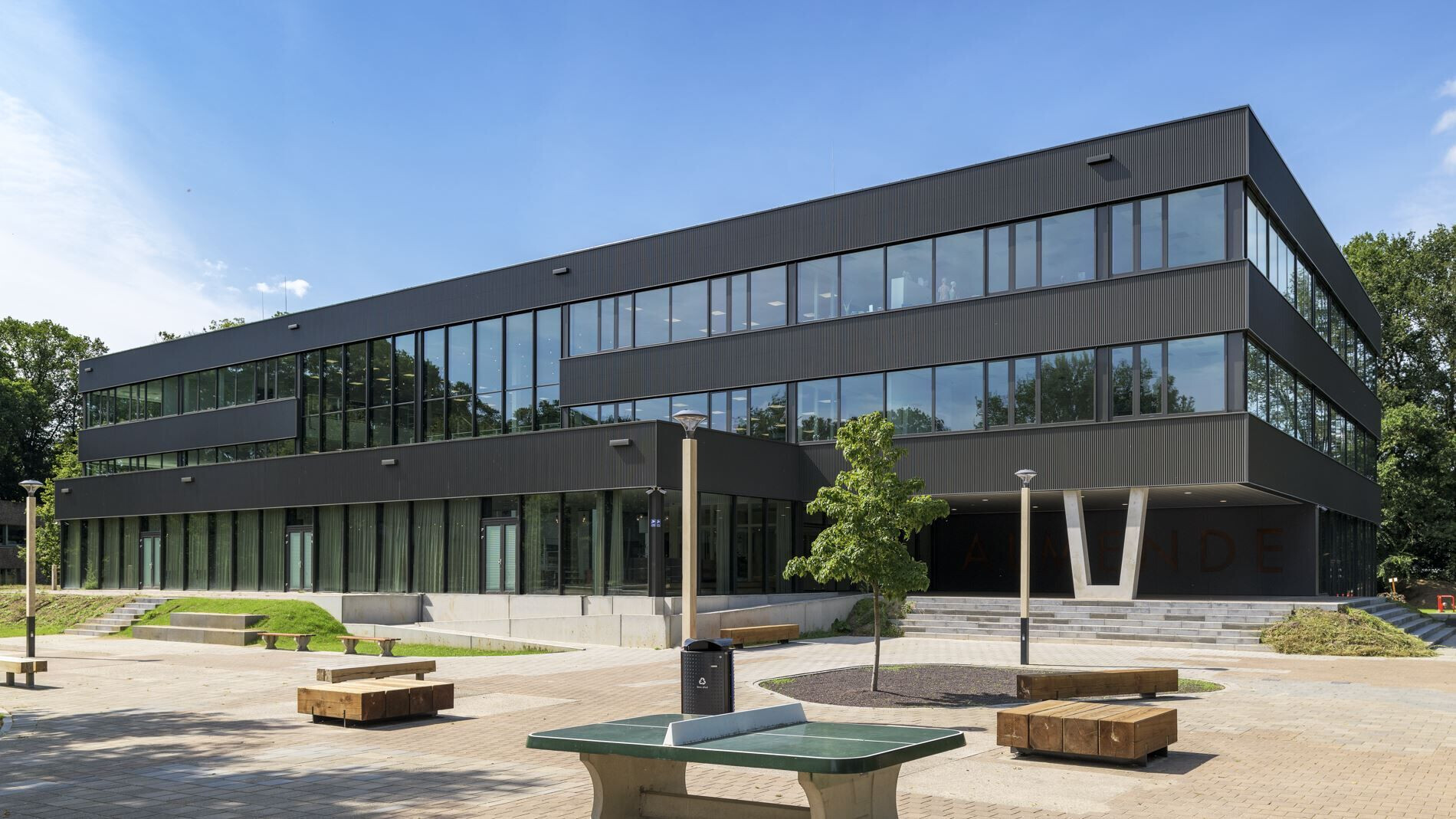 The result, according to the architect, is a building that is 'sober but not boring'. "The school becomes, as it were, lifted from the ground, but because of its understated design it blends into the landscape," he says. The stairs on the outside are a grandstand in front of the square that is also an open-air theater, while in the school on the ground floor is a restaurant run by students.
In addition a lot of time and energy has been put into the interior of the school, which has three floors. That are connected in the middle by a so-called 'vide', which merges all floors, as it were. This creates one large communal teaching space.
The intention is that the new school will replace the buildings of the current Wesenthorst in Ulft and Bluemers in Silvolde is going to replace.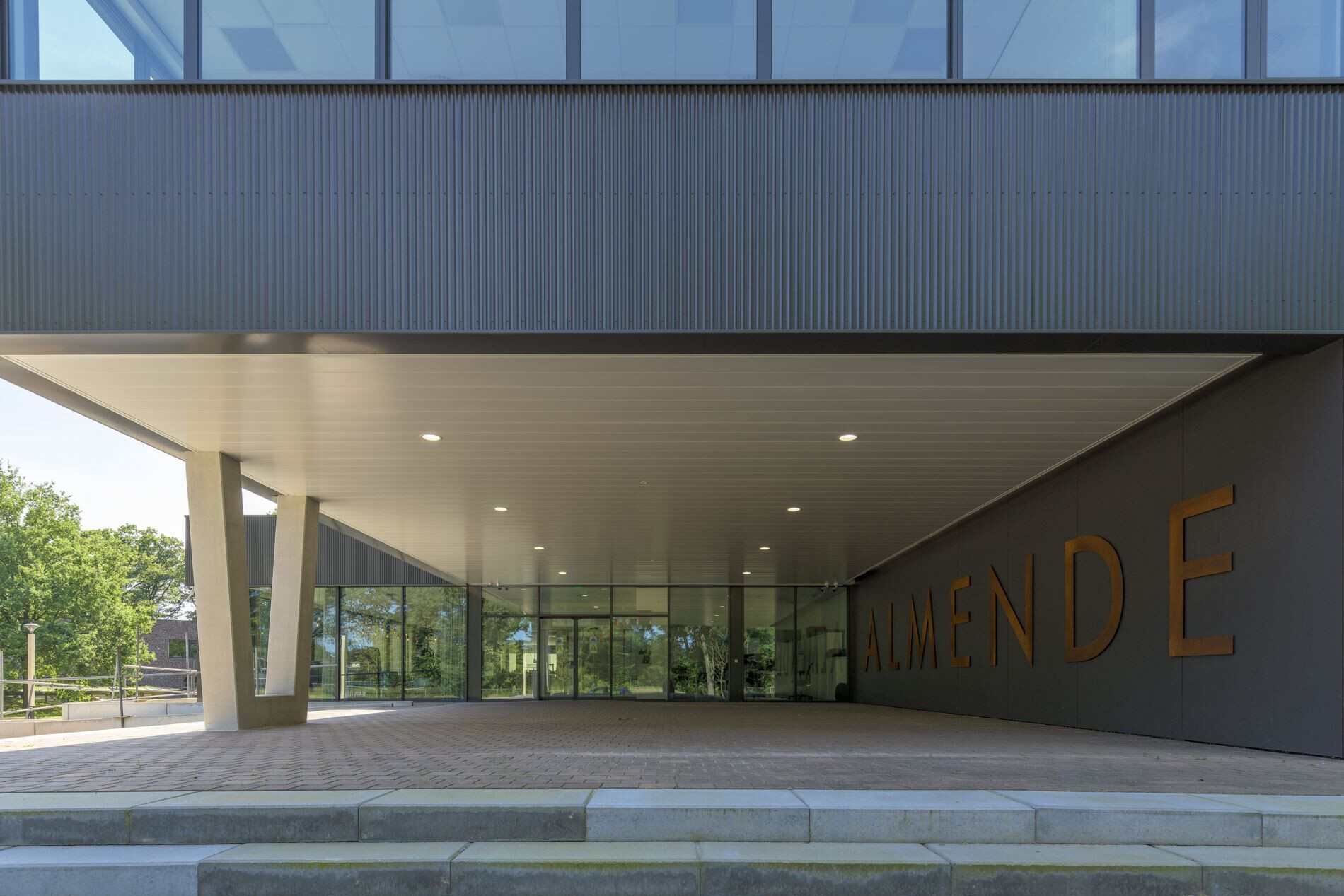 For the facade, ArcelorMittal Constructon has supplied a 'ring' of Isis custom triangular profiles in the color 7022. Some ceilings are made of the Hairplan 300 siding/plank profiles.
Architects: RoosRos architects & Architektengroep Gelderland
Systems: Isis custom profiles (7022) Hairplan 300
Facade installation: GoodSteel Dinxperlo
Photography: DIrk Verwoerd Architectural Photography