"Domestic agora"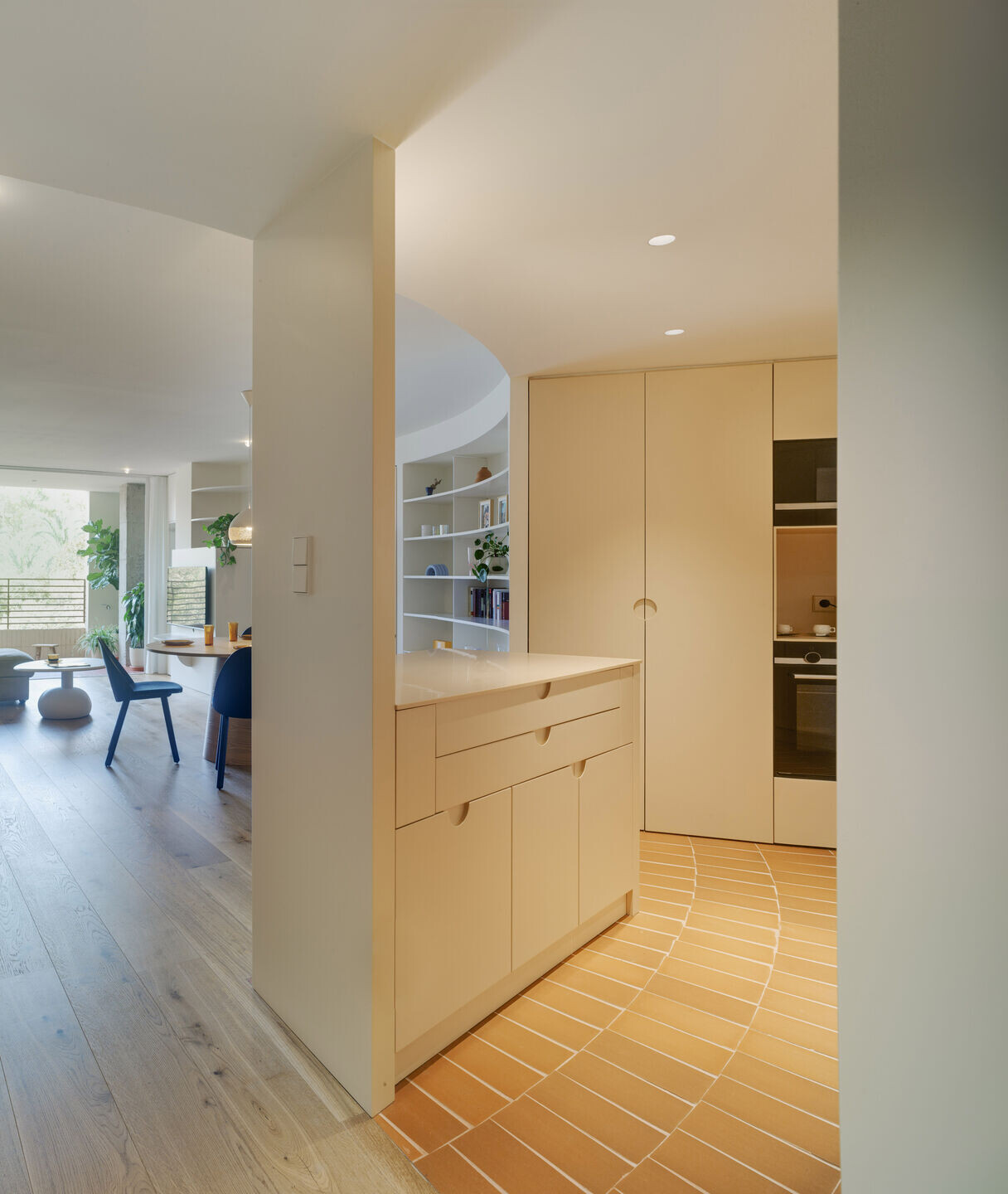 This house, oriented to the west, would be a great inconvenience if it were not for its excellent views of a large park full of trees (hackles, palm trees, centenary ficus, etc.).
The clients asked us for a kitchen open to the living room but with a spatial independence. Also three well defined rooms and an office / study area. They also highly valued being able to have a large terrace to enjoy the privileged views of the park.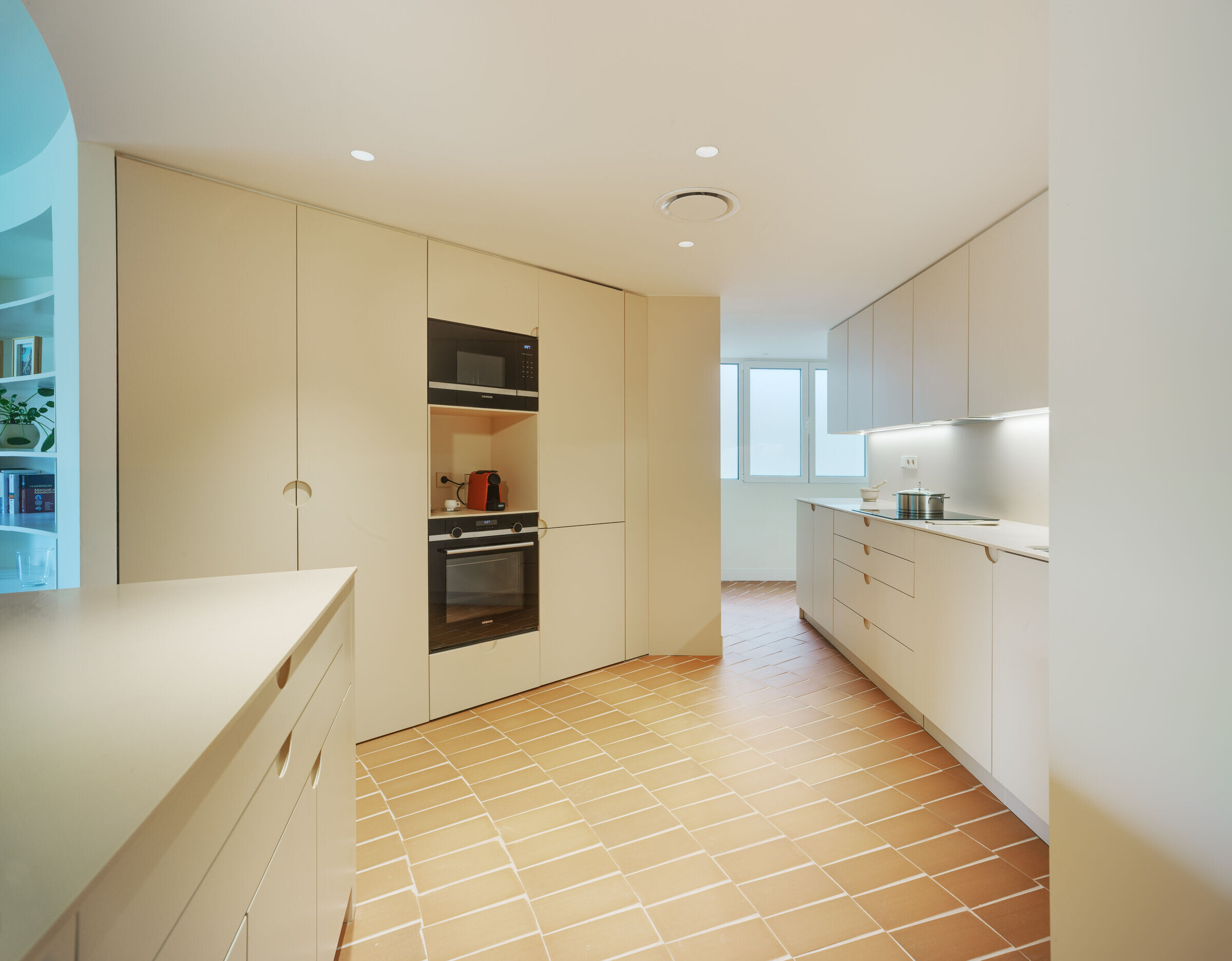 The reform is resolved as an "agora", an open space, assembly, a kind of yin yang, where three mouths or exits connect and turn there (kitchen, hall, rooms and terrace).
To enhance this idea, these "holes" are nuanced in a different color, in this case sand and terracotta tones.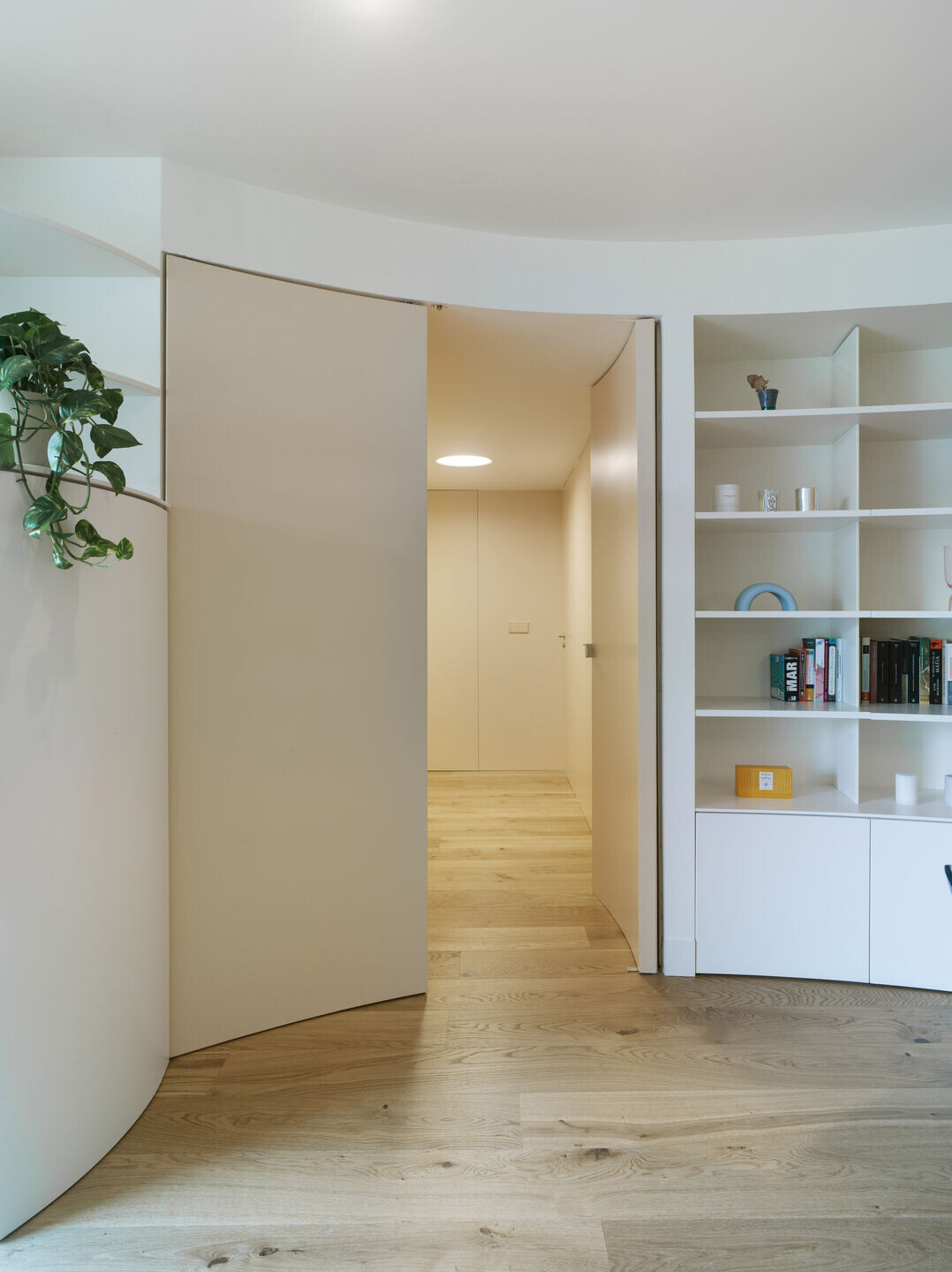 In this project we have worked on the use of different ceramics, always in the same color pallette and playing with the joints on floors and walls to break the stereotype of traditional ceramic wall tiles.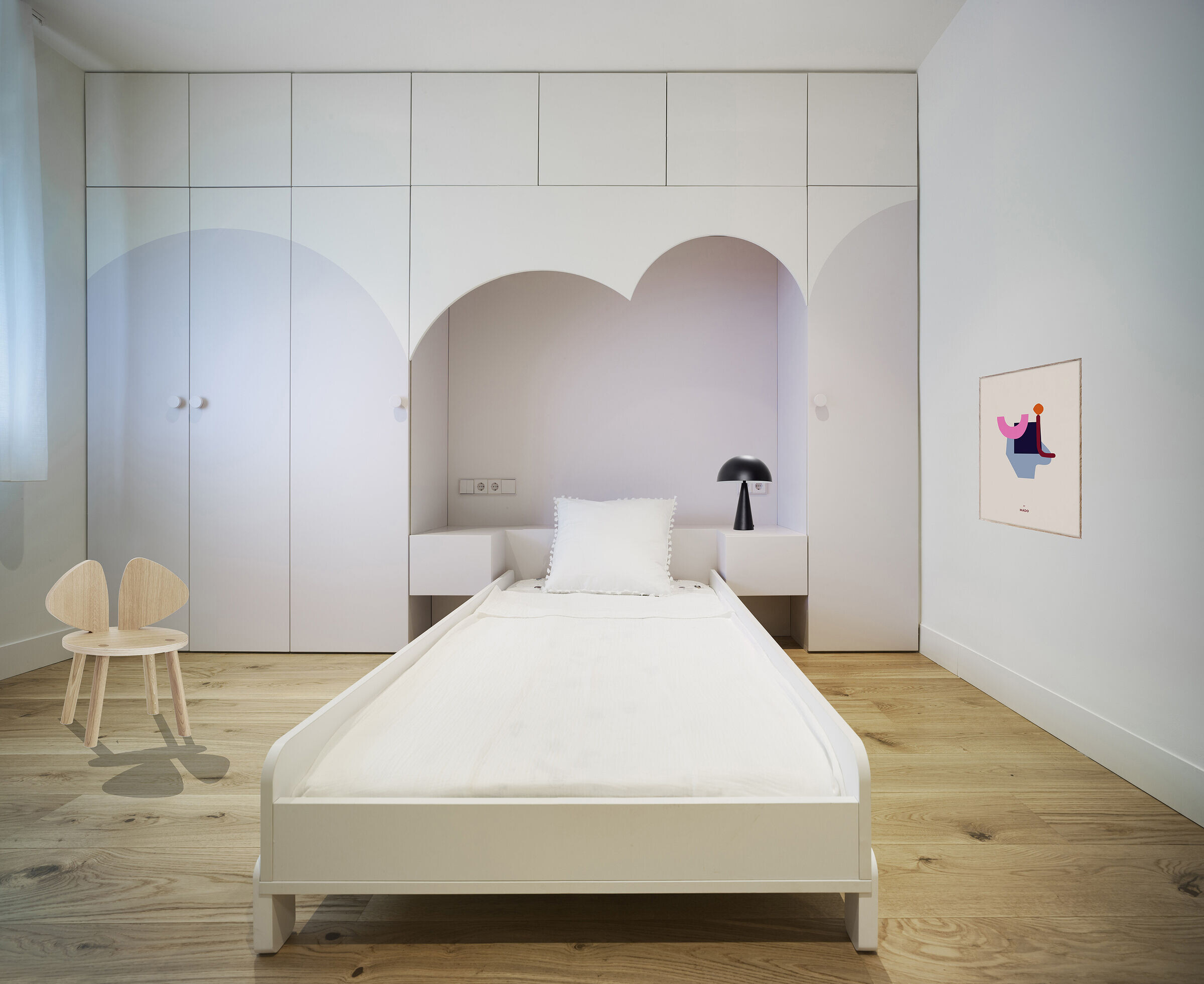 The terrace is enlarged with a glazed element that is introduced into one of the bedrooms and that gained space is thought of as a large garden that introduces and continues with the vegetation of the park.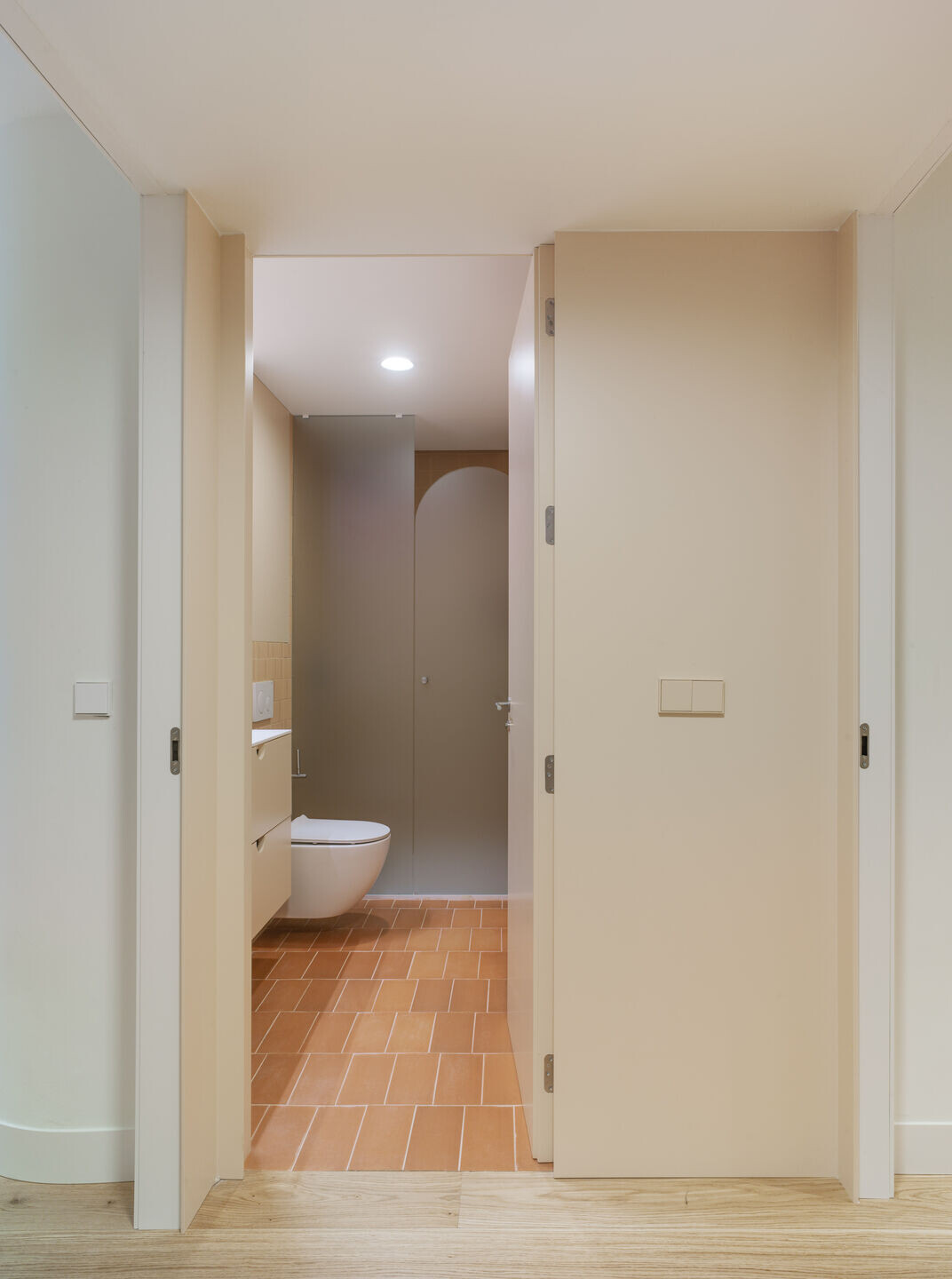 That chromatic range that guides the project is only interrupted by the children's room, the headboard is an abstraction of mauve clouds, a license deliberately taken to create an idealized and special atmosphere that creates a vibrant and creative environment.