GRAFT designed and planned the restoration of a listed Baroque Palais in Berlin's Mitte district. The interior design follows a mnemonic concept: modern architectural insertions create a narrative throughout the building, blending smooth, metallic materials respectfully into the historic, textured and profiled building structure.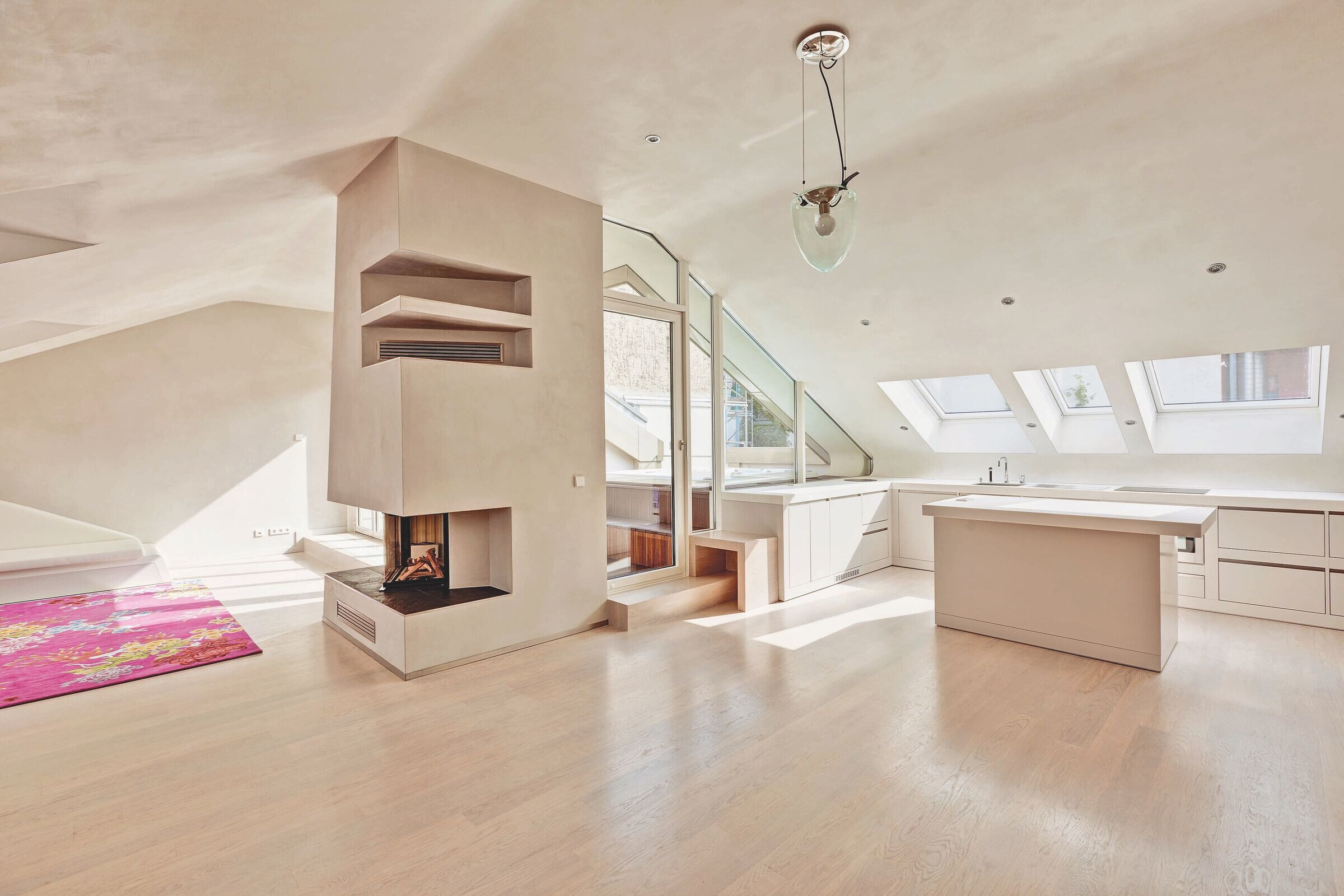 In response to the historical lime plaster, other parts of the interior are built using modern earthen materials. What begins as small detailed insertions culminates in a completely modern loft conversion on the top floor.
The numerous historical details and objects in combination with the modern insertions create an exciting friction, the new framing the old, encoding the traces of memory. The common areas are designed for maximum flexibility and openness.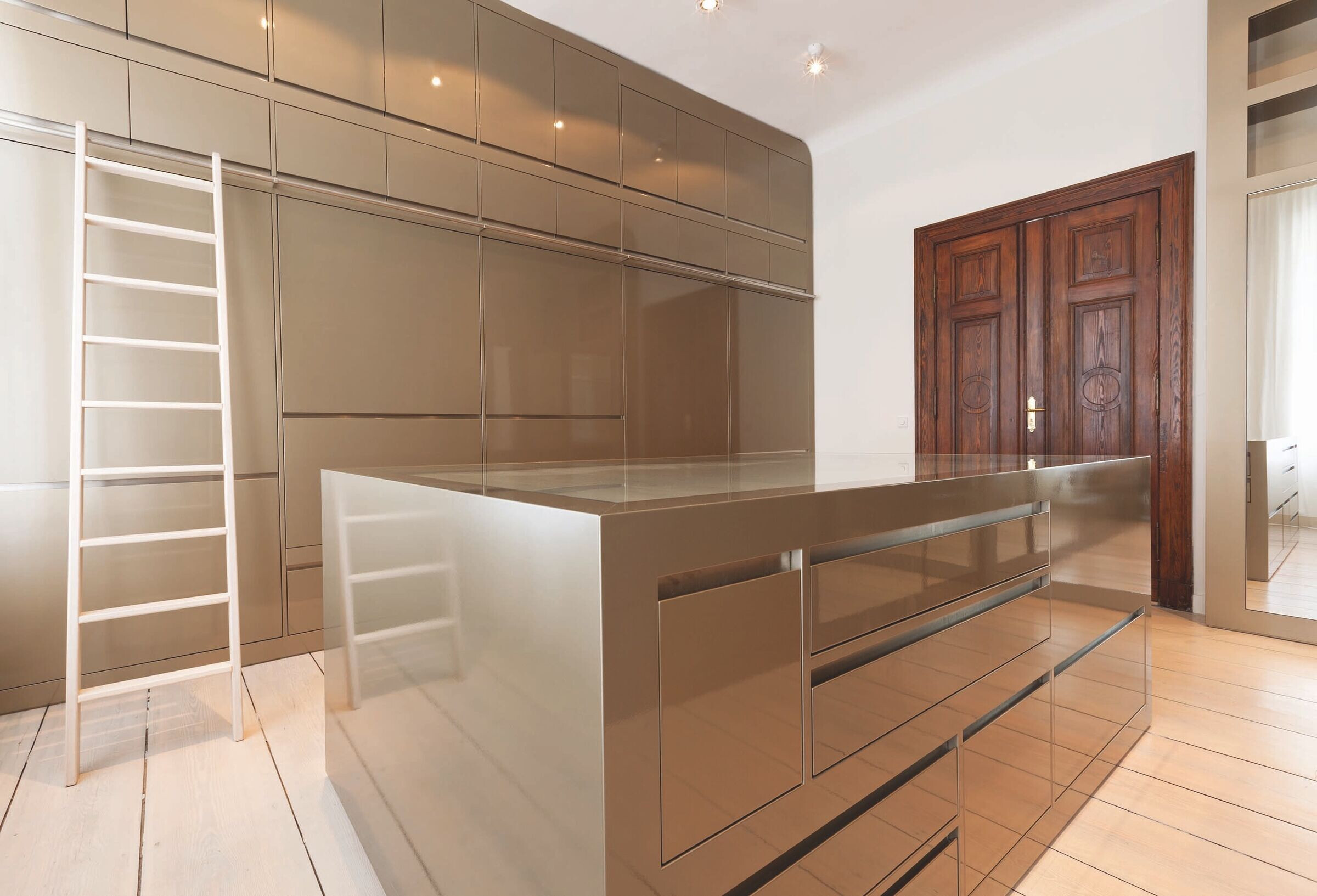 A home office and guest apartment have been incorporated into the loft conversion and the rear façade opens onto a spacious private outdoor area.