This is a project for the refurbishment of an apartment, in the Alto da Barra Urban Complex, on the outskirts of Lisbon. This neighbourhood, designed by Fernando Silva in the 1970s, is a good example of a happy transposition of the modern urban ideals, which include: freely positioned housing blocks sitting over pilotis, horizontal windows, pre-fabrication of elements, flat usable roof-top, into a domestic architecture of quality which embodies a particular southern and uncomplicated way of living. This is achieved by the clarity in the organization, the ease with which the houses are linked with the underground garages that unite several blocks in a separate circuit, the quality of the green spaces between the buildings and the way these are placed at angles that favour oblique views to the sea nearby and garden, avoiding a sense of oppressive Hilberseimer-like repetition, present in other projects by the author.
Inside, we felt no need to radically change the apartment, in part because the concrete "tunnel" construction system meant most inside walls could not be demolished, and because, in general, the organization was correct. The main changes dealt with integrating the isolated "service" areas, typical of "bourgeois" architecture from the 60s and 70s into the social areas of the apartment.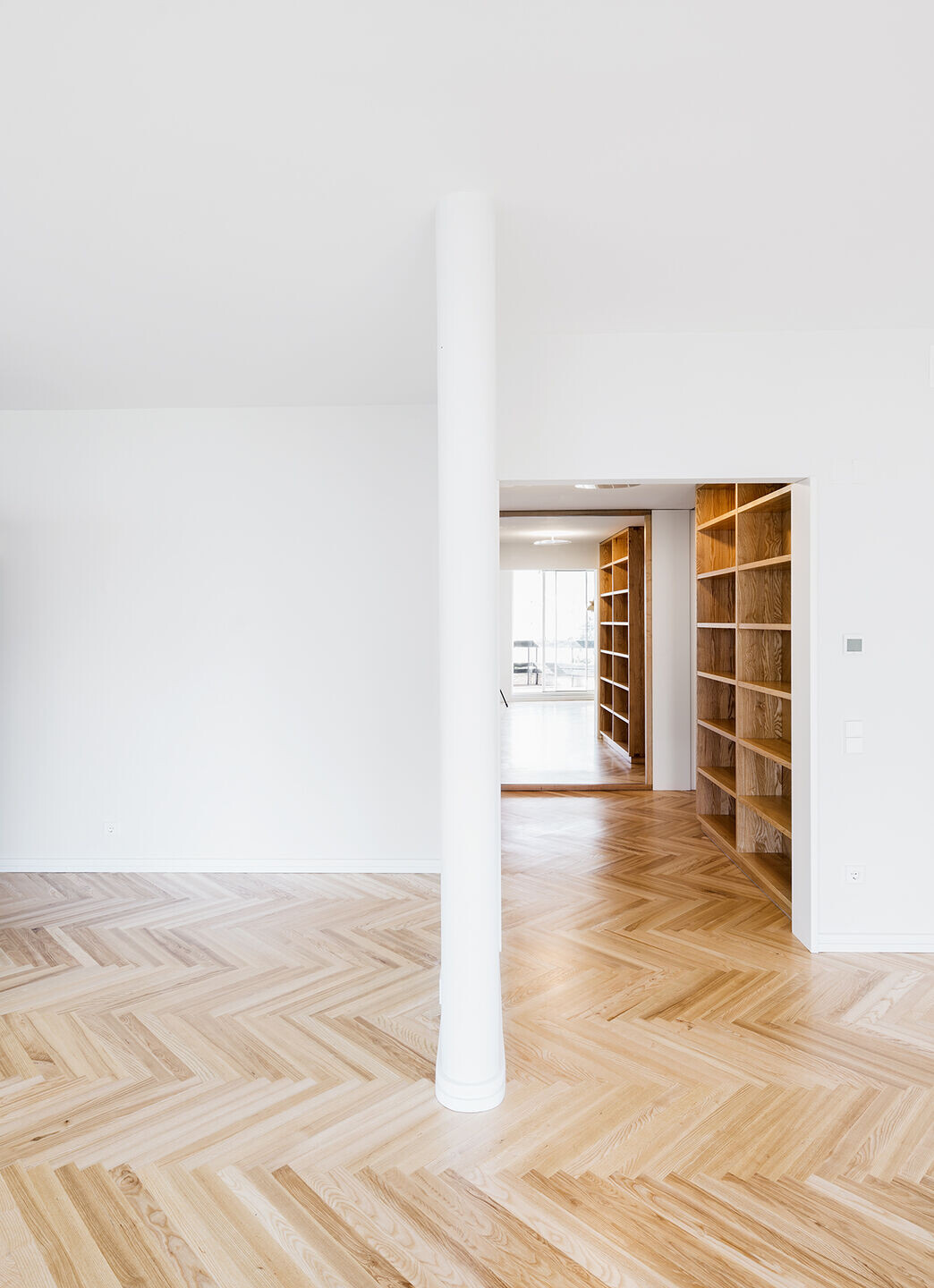 The existing apartment had two entrances: the service entrance linked to the service lift, kitchen, laundry, bathroom and small bedroom for the maid, and a more formal entrance linked to the living room. The separation was materialised by a series of doors and a conventional circulation space/corridor as a connector.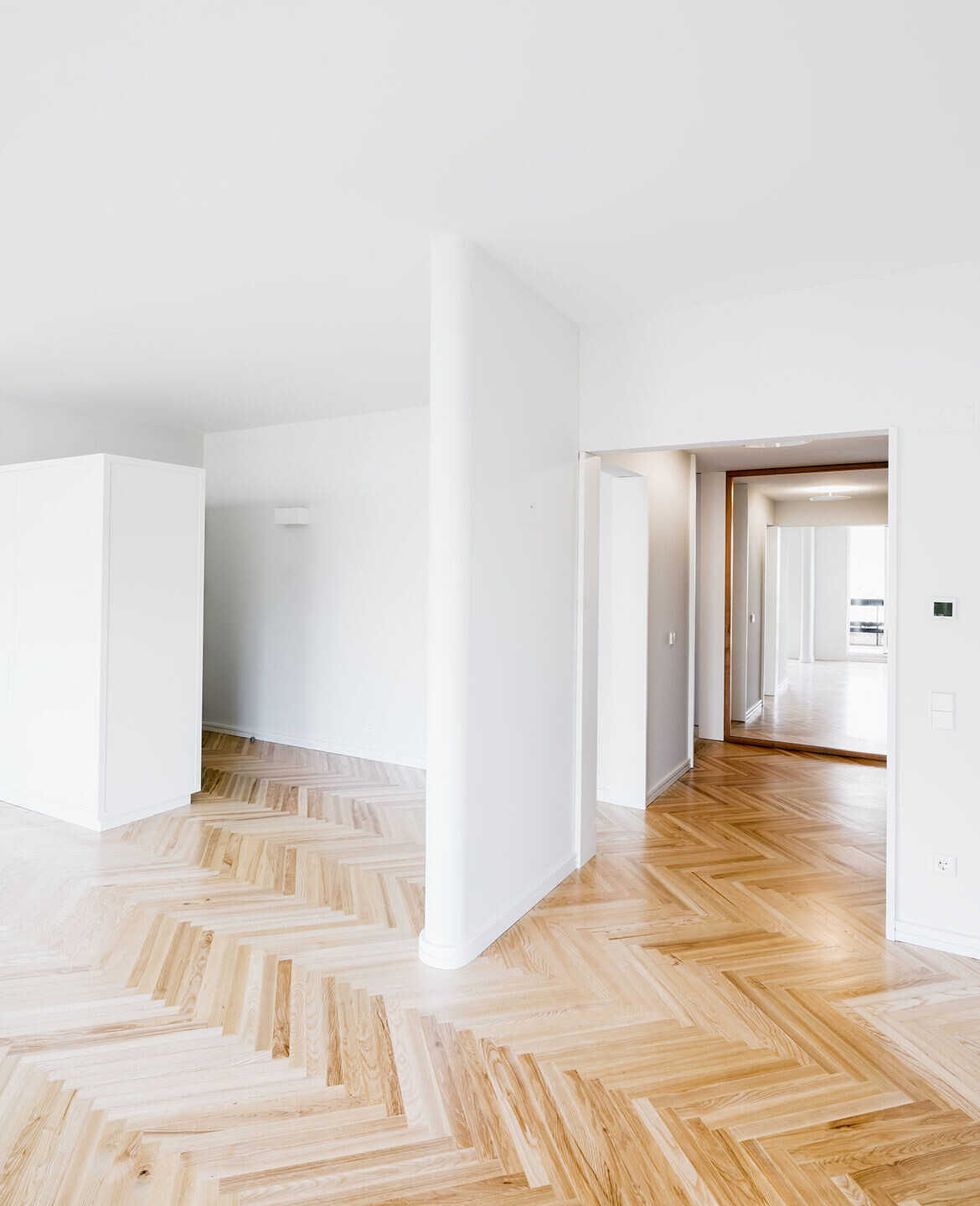 The project chose to open this circulation space between the kitchen and the living room as much as possible, promoting a continuous flow between the individual functions, without doors. This is accentuated by the introduction of a large mirror in the transition between living room/kitchen, which brings the outside light into the core of the house. The only separation is a large sliding door which divides the existing corridor in half, and which provides the necessary acoustic isolation between the sleeping and living quarters.
New facing materials were introduced throughout the house, giving more warmth and detail to a project which had some shortcomings due to its mass constructed origins and subsequent alterations. Care was taken in maintaining the character of the existing details, as in the carpentries, but also further developing these elements in new interpretations.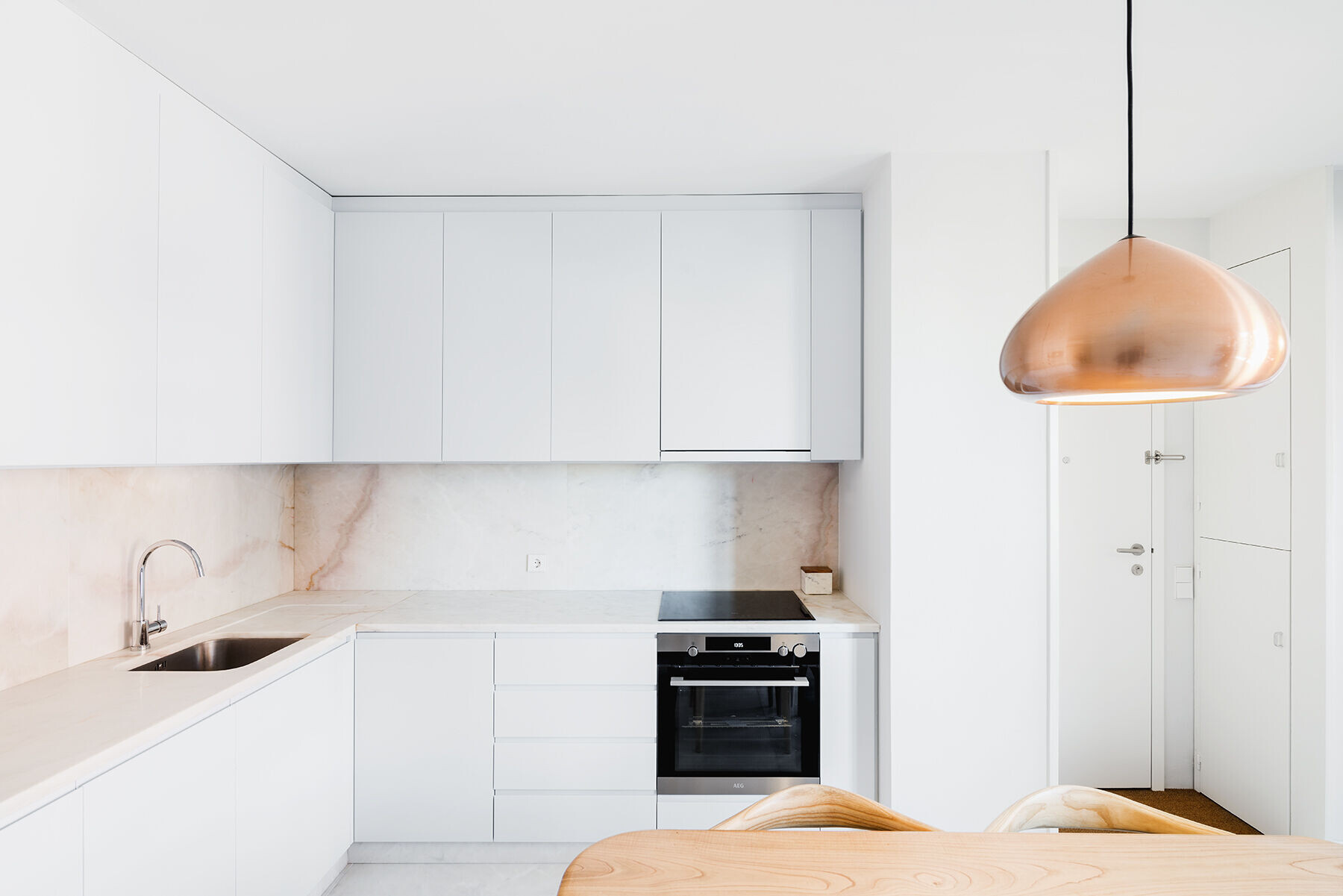 A new ash floor, in herring-bone pattern responds to the 45º angles the project already possessed, and Portuguese marble from the Alentejo paves all the wet areas. The detailing for the terrace was maintained and complemented with a wooden deck.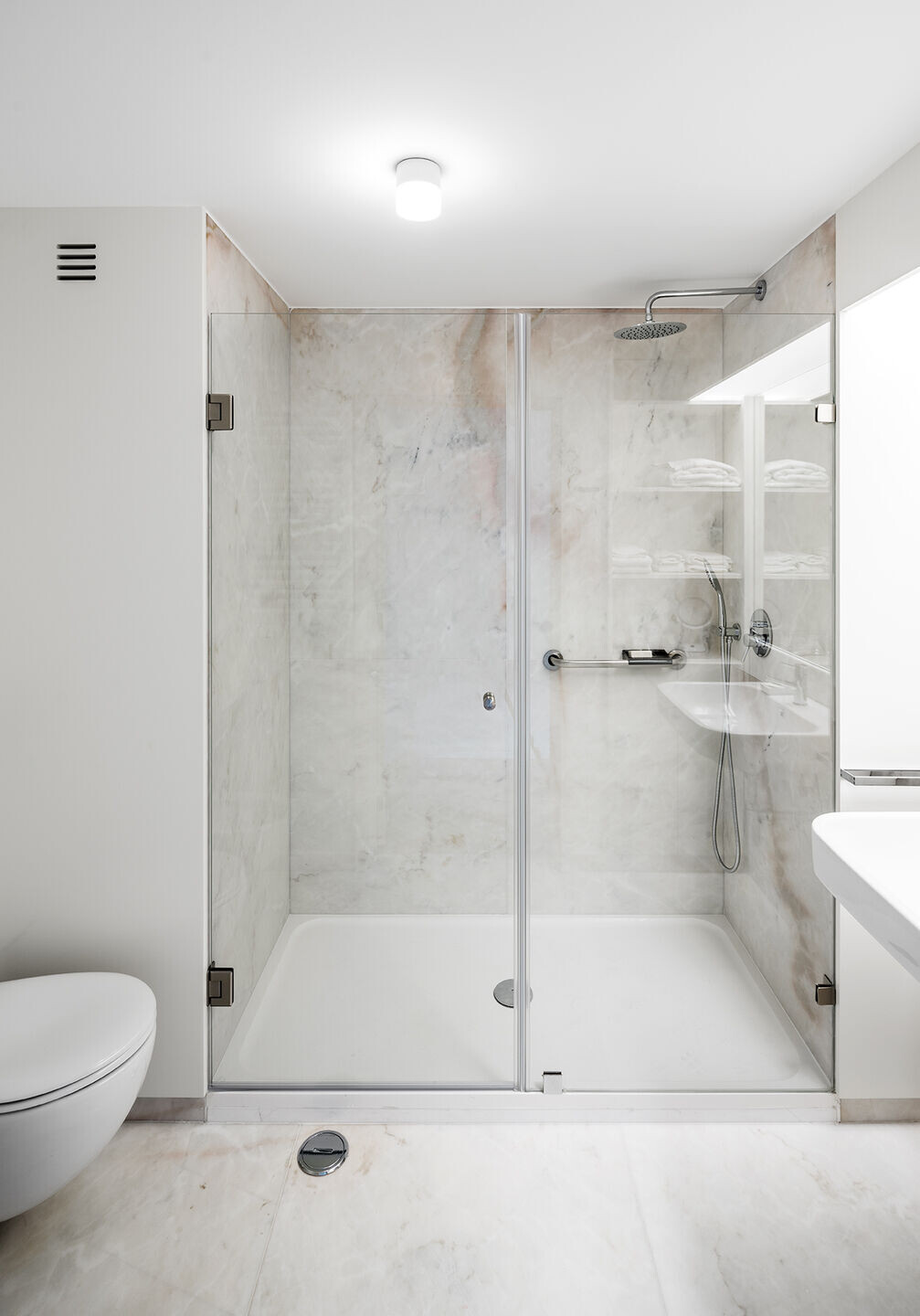 The colour scheme was inspired in the light tones associated with the dawn: light pink marble (Rosa Aurora), light grey walls, light blue walls and kitchen cabinets.