A house for young married couple located in tangerang, indonesia.
with a land area of ​​120 sqm processed in such a way to accommodate client needs.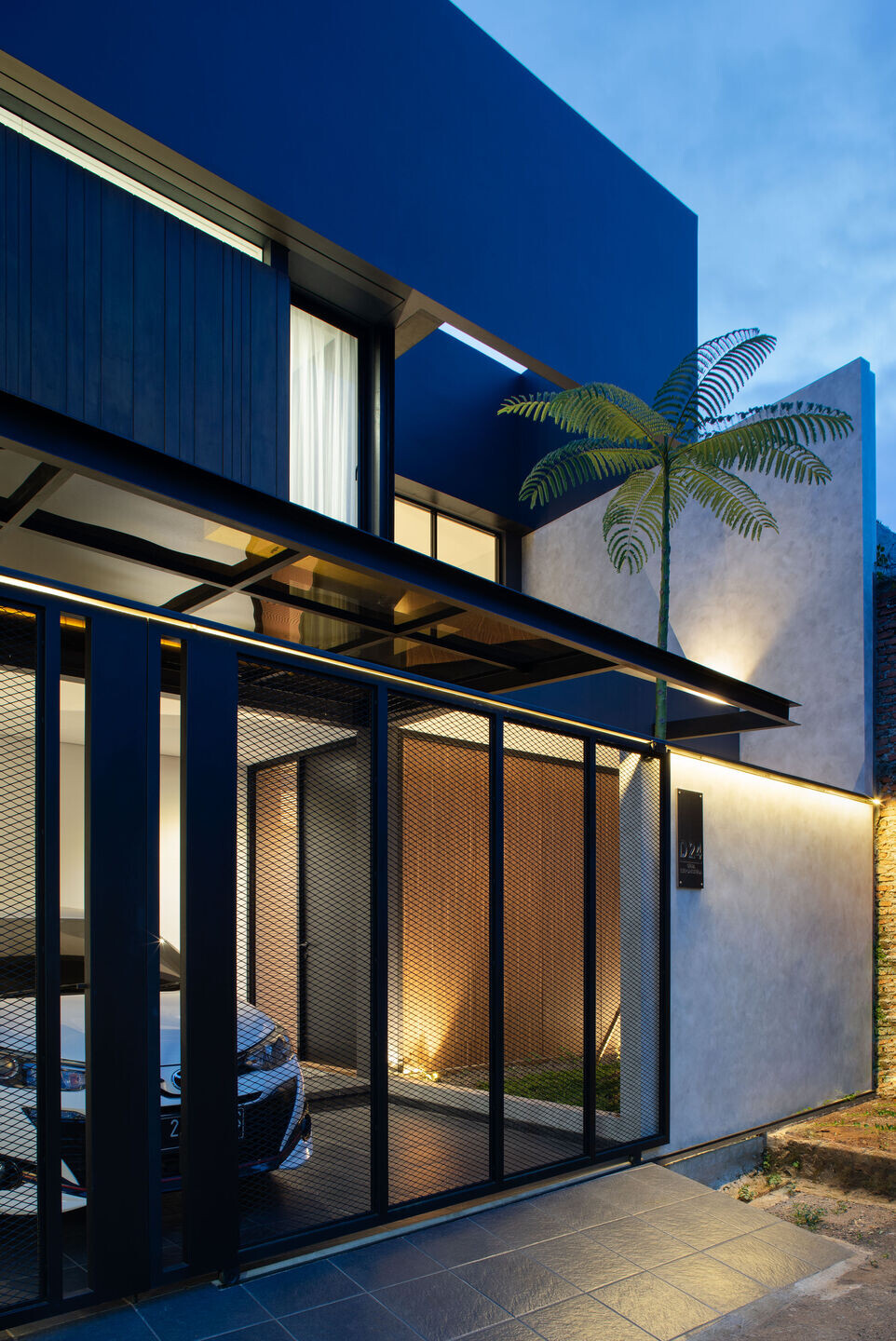 the concept is to use a double ceiling to maximize the integration of outdoor and indoor spaces. Thus the room feels more spacious because the outer and inner spaces are well integrated.
The choice of material in the interior space uses a lot of concrete and white to give a clean impression in the room, besides that it makes the room feel more spacious.
On the other hand, the choice of material for the exterior is predominantly dark in color to reduce the height of the building, so that it is not too conspicuous around the site.