Ango home studio building in the Ari district of Bangkok was designed by architect / Ango chief designer Angus Hutcheson. The venue acts as Ango's head office where brainstorming, experimental processes, and testing take place, while also doubling as a residential space for living.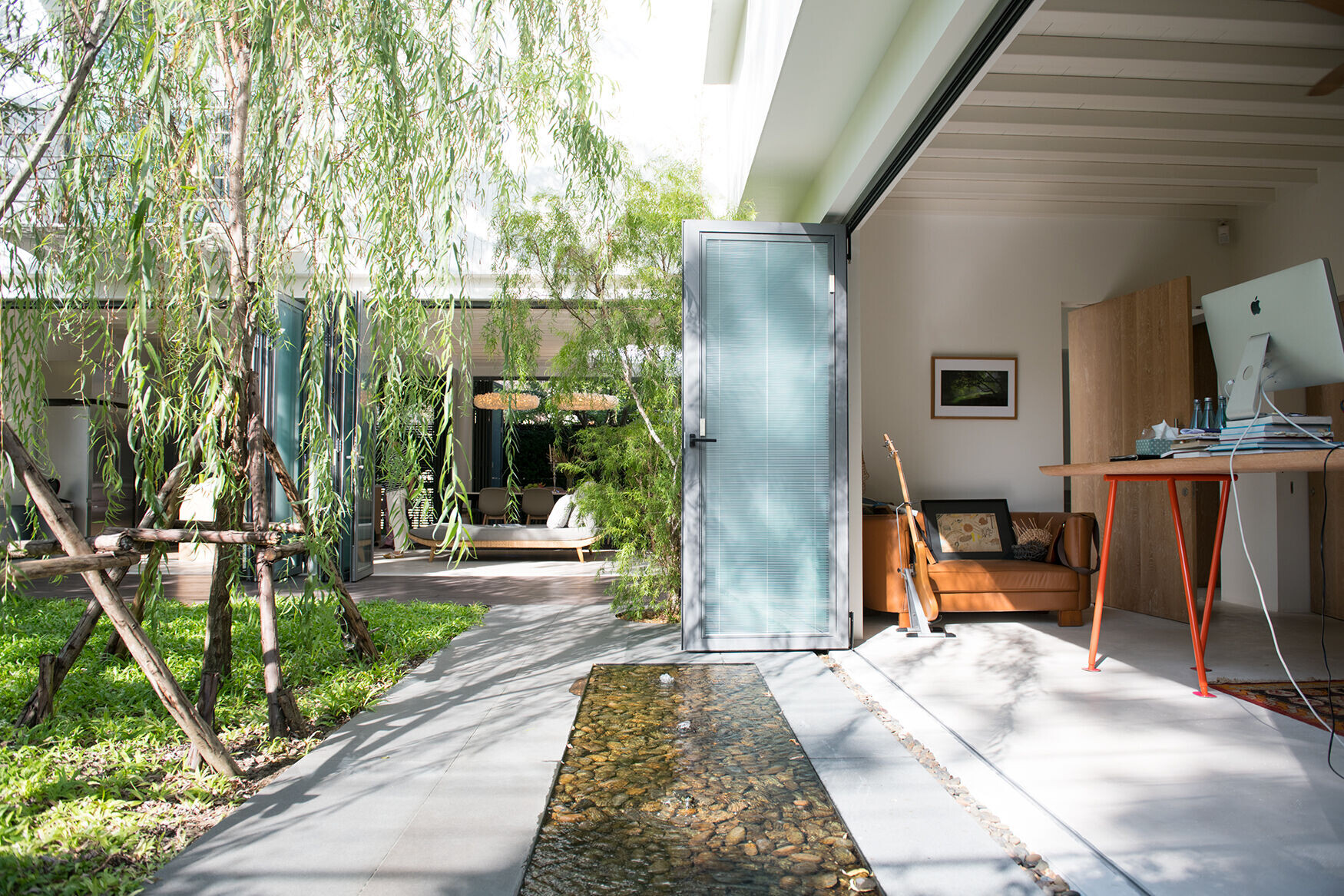 The building very much cross-refers to the Ango values of creating lighting designs with purity and truthfulness and embraces the use of natural light, open space, and natural cross-ventilation. The front garden is at the core with nearly every space opening directly into or looking onto this, and the main areas within the building are the front garden, kitchen & dining area, working studio, living room, meditation space, and bedrooms.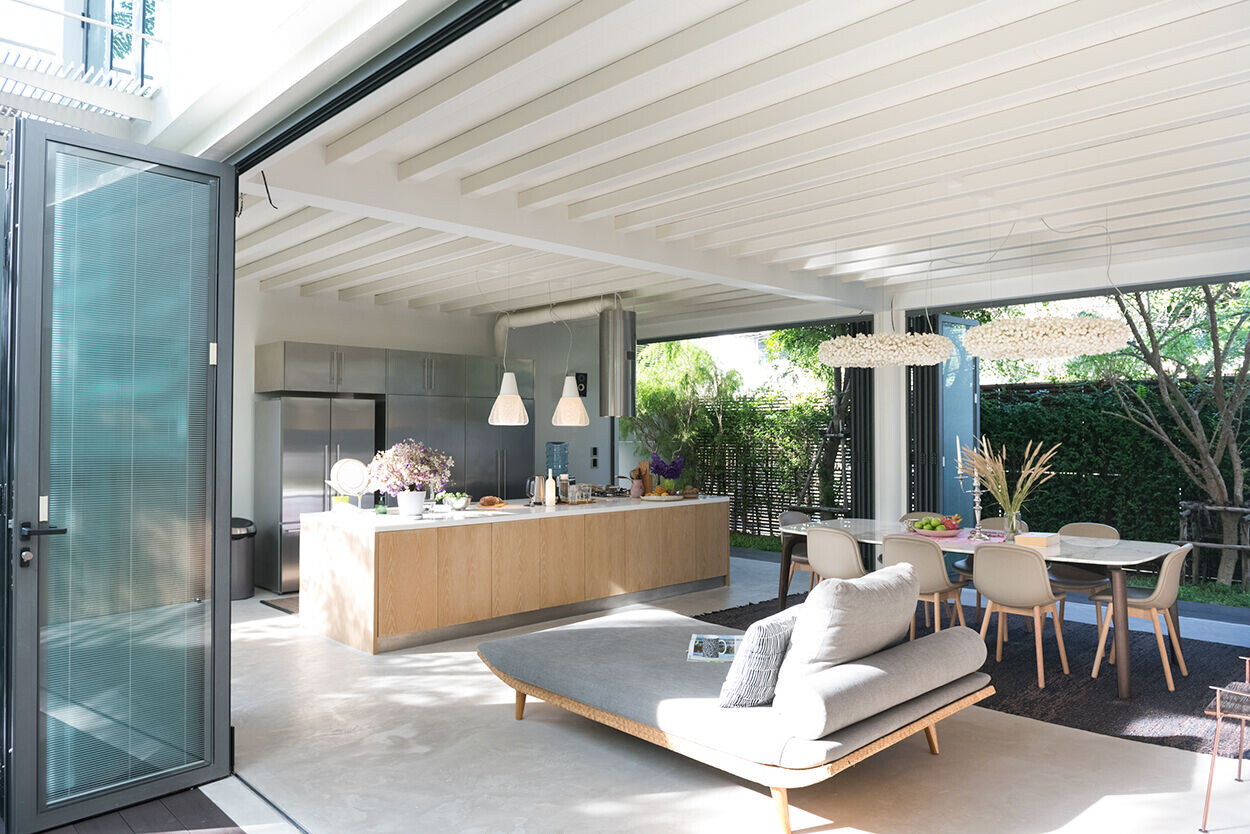 In the Ango home studio, the kitchen & dining area takes a big role within the house, and has special sets of lighting for the kitchen island, uniquely created with three-layered hand-welding pendant lights in matt white finish, while the dining area is lit with custom versions of White Crown silk cocoon ceiling lights hung above the dining table, to convey warmth, good energy, and sophistication.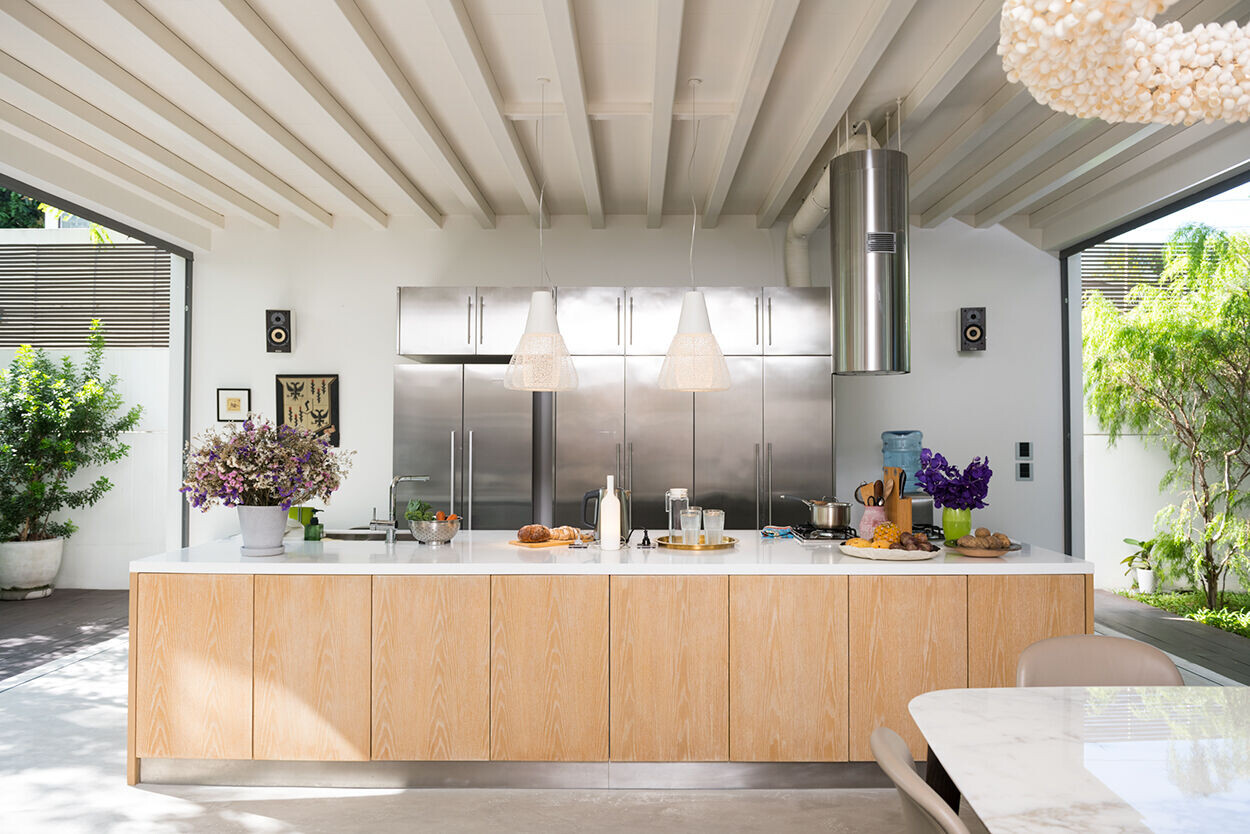 In the double-height living room space, Triple Orbit pendant is selected as a signature lighting sculpture piece by Ango, while for the meditation space, a set of 30 pieces of the "Firmament-1 Gold" chandelier is installed where multifaceted jewel drop-like pieces refract and reflect the light from the source to create a subtle and luxurious aura.