For the first solo museum presentation in the United States of work by Belgian artist Ann Veronica Janssens, 5G worked with the artist to create a unique site-specific pavilion. Over the last three decades, Janssens has become best known as a light artist, drawing on scientific research and working with projections, fog, and other materials to create experiences that heighten viewers' perceptions of themselves and their surroundings.
Janssens's shaping of experience is contingent on architecture, and she often creates environments in which she can test the science of the eye with the manipulation of light within a space.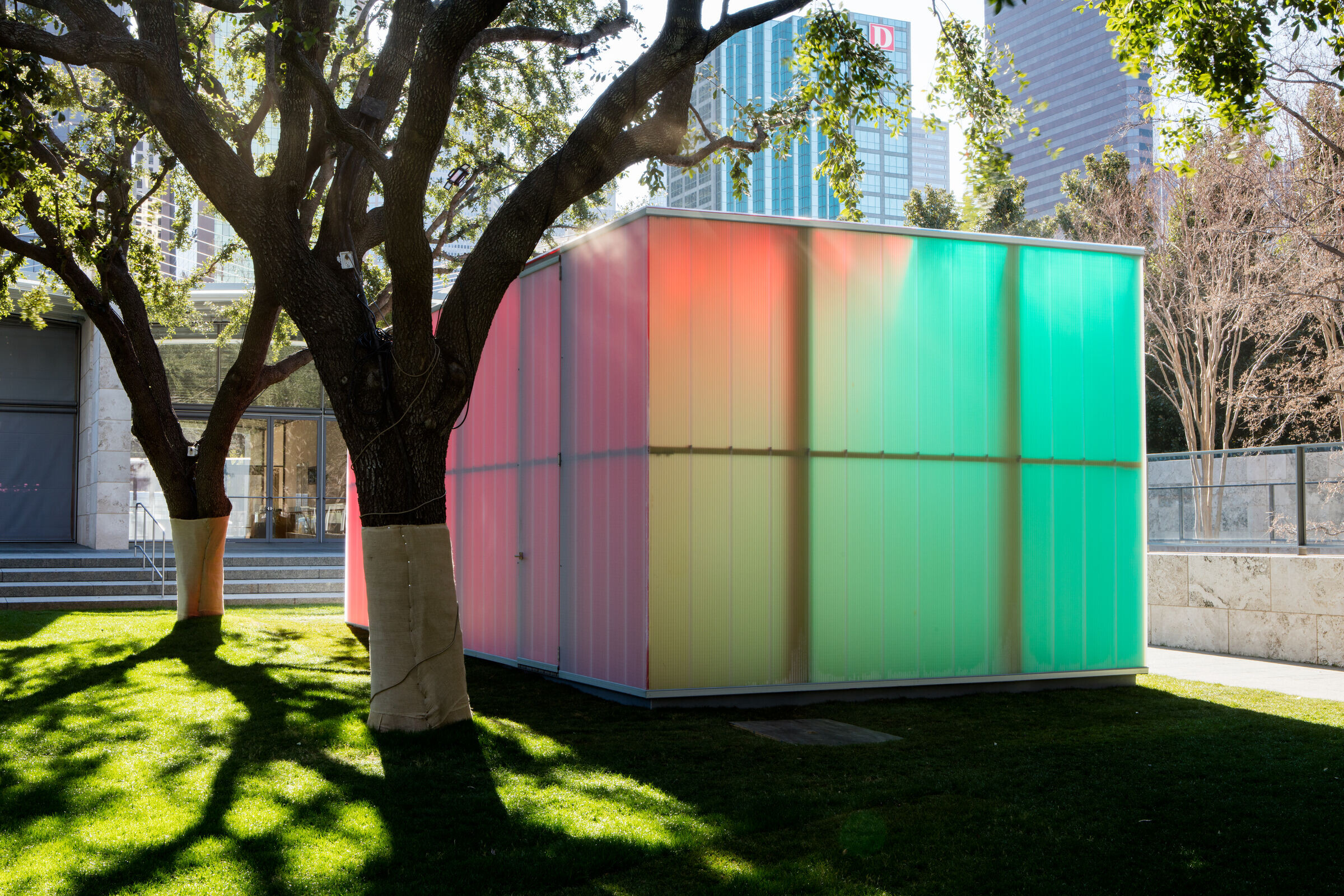 Sited in the garden of the Nasher Sculpture Center, designed by Renzo Piano, 5G created a freestanding pavilion, titled Blue, Red and Yellow. The three colors are applied to the polycarbonate exterior panels of the structure, while the interior is filled with artificial fog. This thick haze highlights the artist's interest in giving sculptural form to light. She describes, "Gazing at mist is an experience with contrasting effects. It appears to abolish all obstacles, materiality, the resistances specific to a given context, and at the same time, it seems to impart a materiality and tactility to light."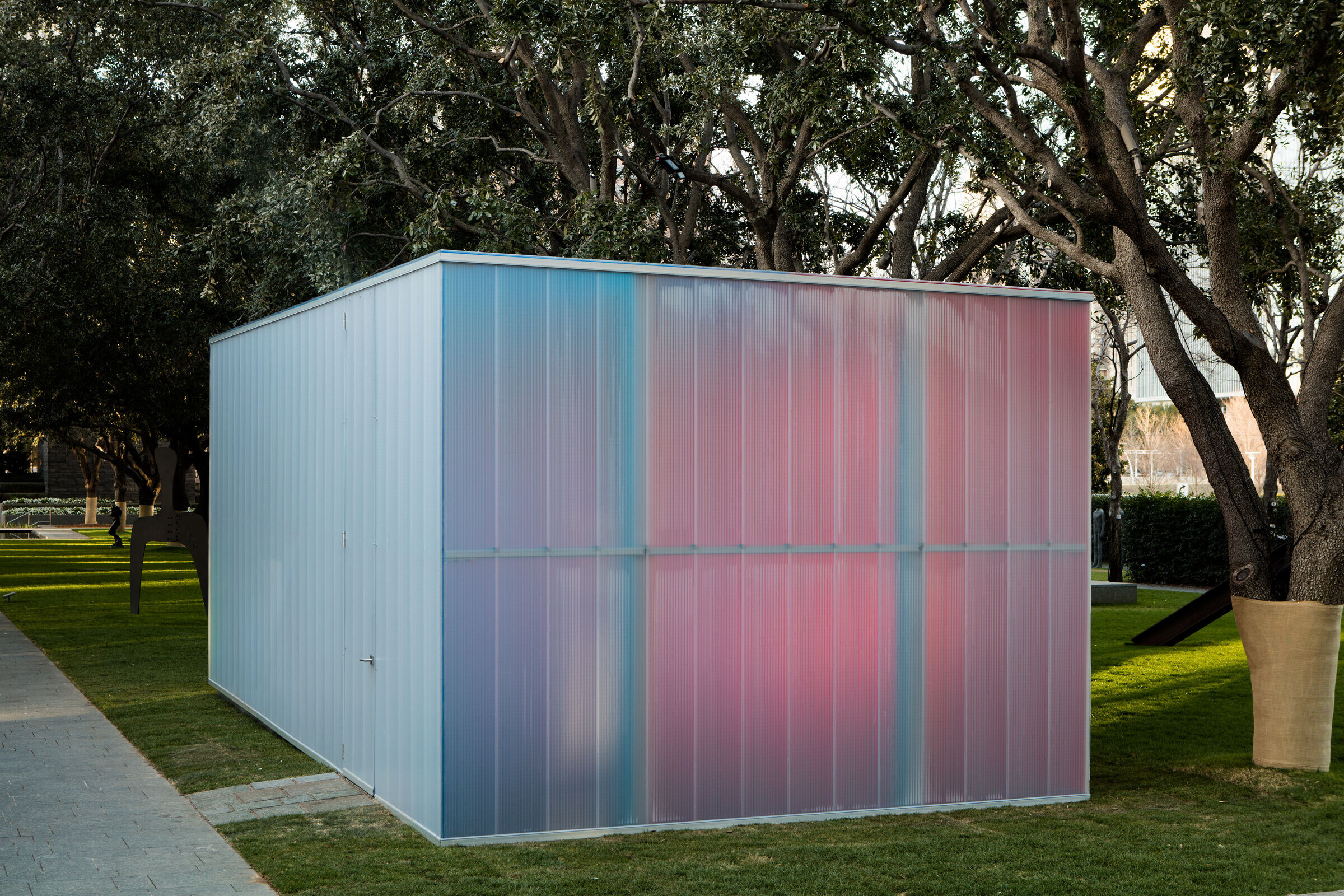 As visitors move through the pavilion, they experience continuously shifting perspectives, which at times result in profound disorientation; as light passes through the walls and ceilings, the fog becomes radiantly suffused with their colors, changing with the movement of the viewer and shifting with the light of the sky.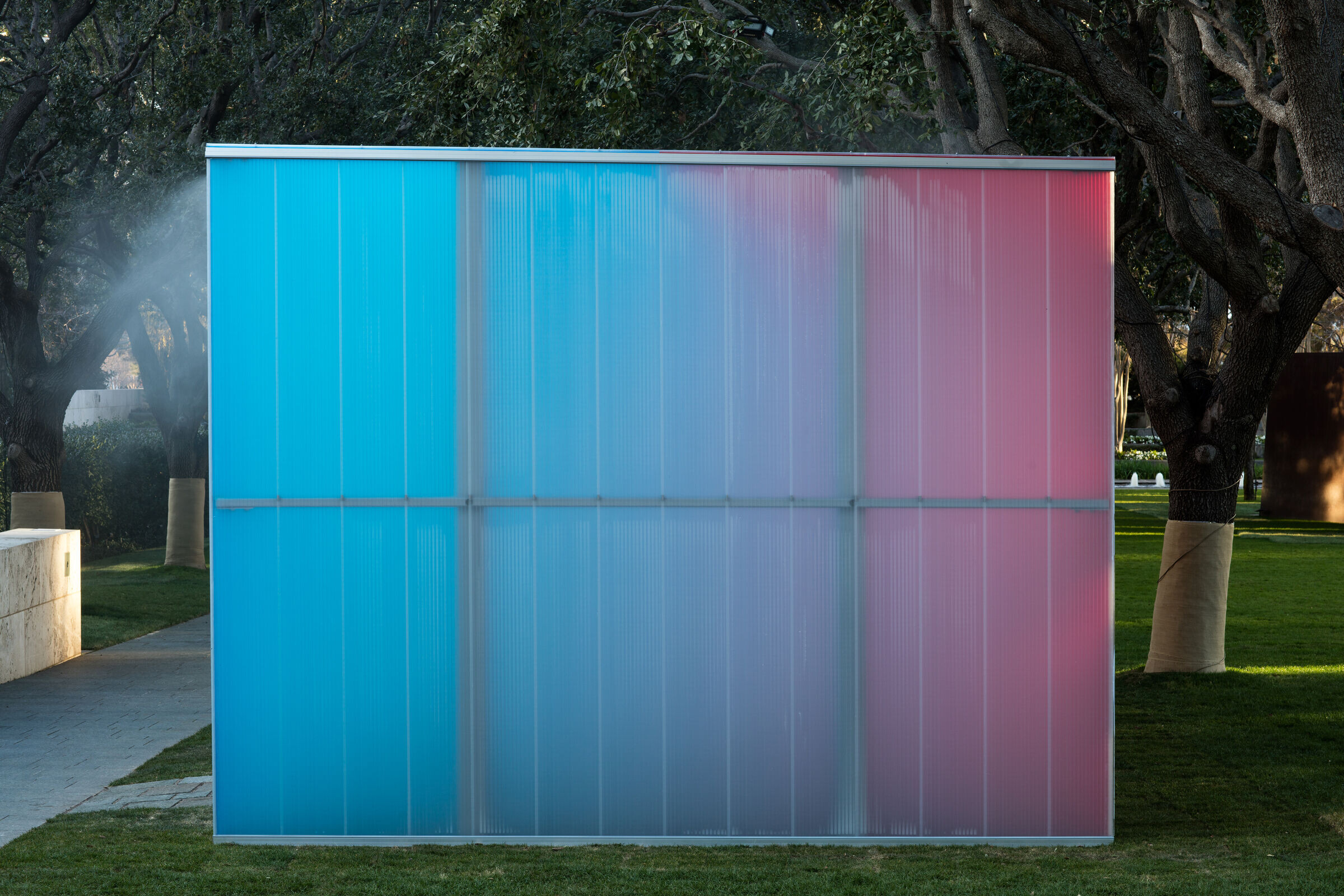 The project was on view at the Nasher Sculpture Center in 2016, and the structure was completed on a rapid design and construction schedule. Polycarbonate was selected as the exterior material to minimize detailing around the edges, shaping a more pure space in itself, and allowing the structure to seemingly dissolve with the fog, and elevating the interior experience for visitors.