Aokumo is a sister brand of Seiku, based in Dongcheng District, Beijing. While inheriting the culinary craftsmanship of Seiku, it redefines the authentic traditional Japanese cuisine. The Chinese meaning of the brand's name "Aokumo" implies two contrasting aspirations — entering and withdrawing from the secular world, which are not contradictory but somewhat carry chivalrous spirits.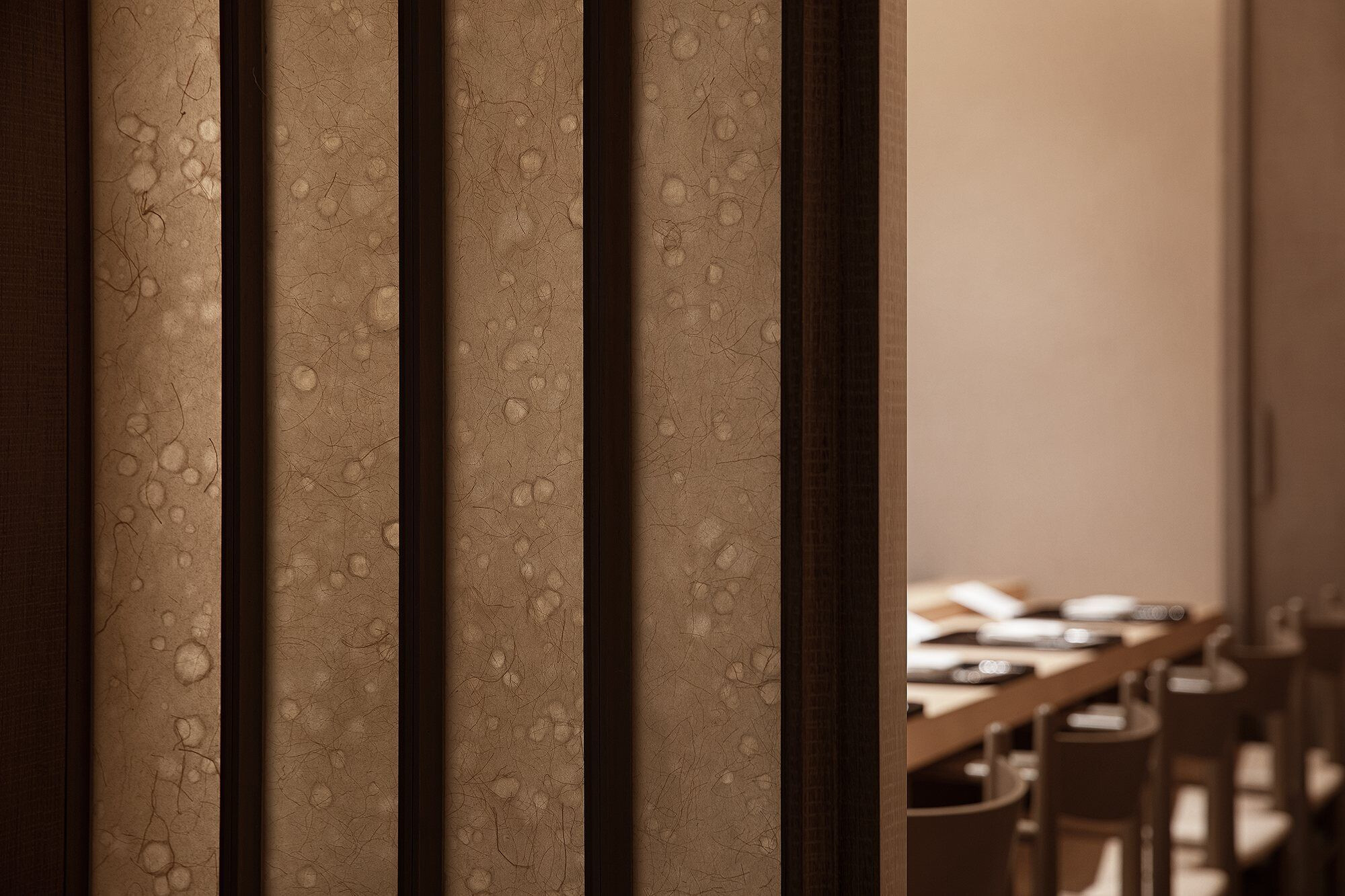 Sited in Beijing, the historical city with strong cultural characteristics and lively, business streets and lanes, Aokumo mainly offers Kaiseki cuisine (traditional multi-course Japanese dinner). Originated from the tea ceremony, Kaiseki cuisine that the restaurant serves appears purer against the backdrop of the hustle and bustle of the city. It emphasizes on the dining atmosphere, to evoke diners' multi-sensory experiences in the space.
Behind the curtain at the restaurant's entrance area is a gray space. The twisting circulation route gradually alleviates guests' restlessness. After entering this space, the diners will immediately get relaxed and immerse themselves in tranquility.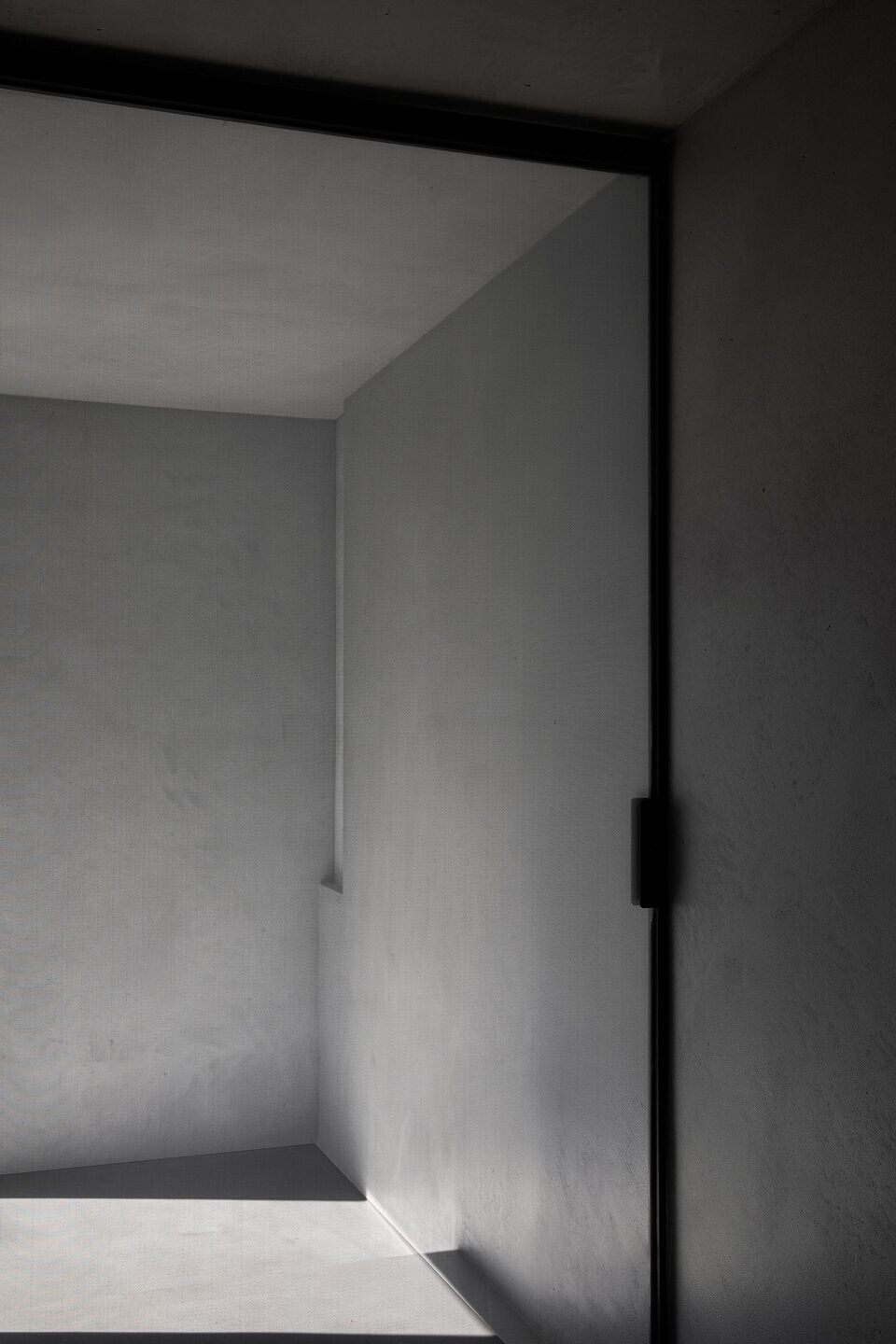 With no redundant decorations, the compact tatami-style private dining room is wrapped by rattan mats. A long window opening is carved out to create enframed view, which embodies Oriental philosophy. The floating art installation above the table echoes the inaccessible deep area of tea ceremony space. In the balance between emptiness and enrichment, the vastness of universe and the smallness of individuals are both revealed in the room.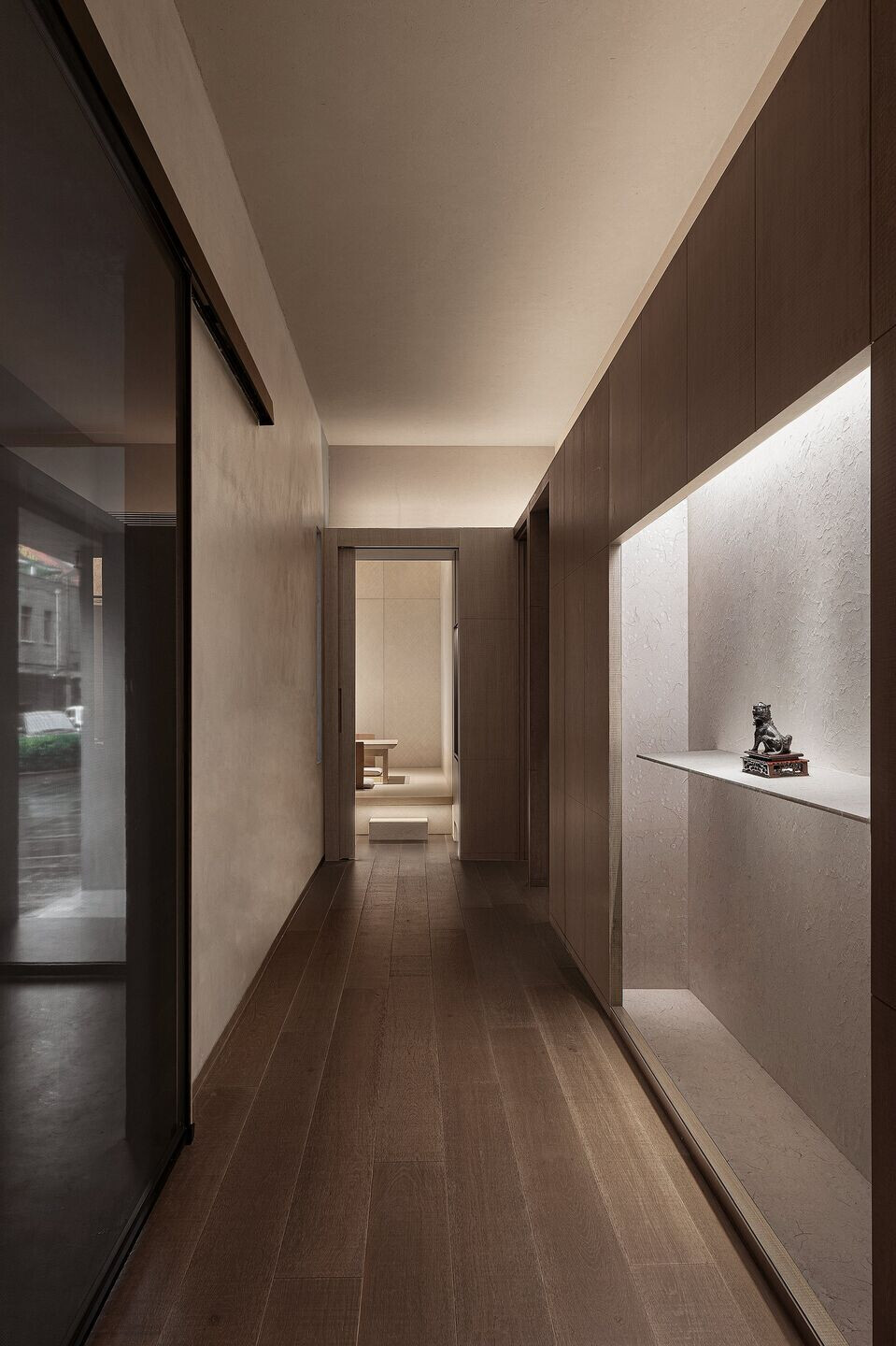 The purity of space and the authenticity of cuisine convey Oriental charm, which is elegant, wonderful, exquisite, and appealing. Meanwhile, the introduction of landscapes and the implicit spatial narratives all embody Oriental philosophy.
Team:
Design firm: Nature Times Art Design Co., Ltd.
Creative director: Wei Jinjing
Interior finishes design: Wei Yaocheng, Guan Haoyuan
Interior decoration design: Zhang Huichao, Lin Yushi
Lighting consultant: ENLIGHTEN LIGHTING DESIGN/ Ding Jie