This project was developed based on the couple's lifestyle who would live there. She owns an antique rug shop, and he is a designer. One of the main concepts adopted was to welcome and harmoniously mix the old with the new, which can be experienced throughout the apartment.
The apartment is very well lit with large windows so that natural light could pass through, illuminating it entirely - all the walls in the living room and kitchen were removed.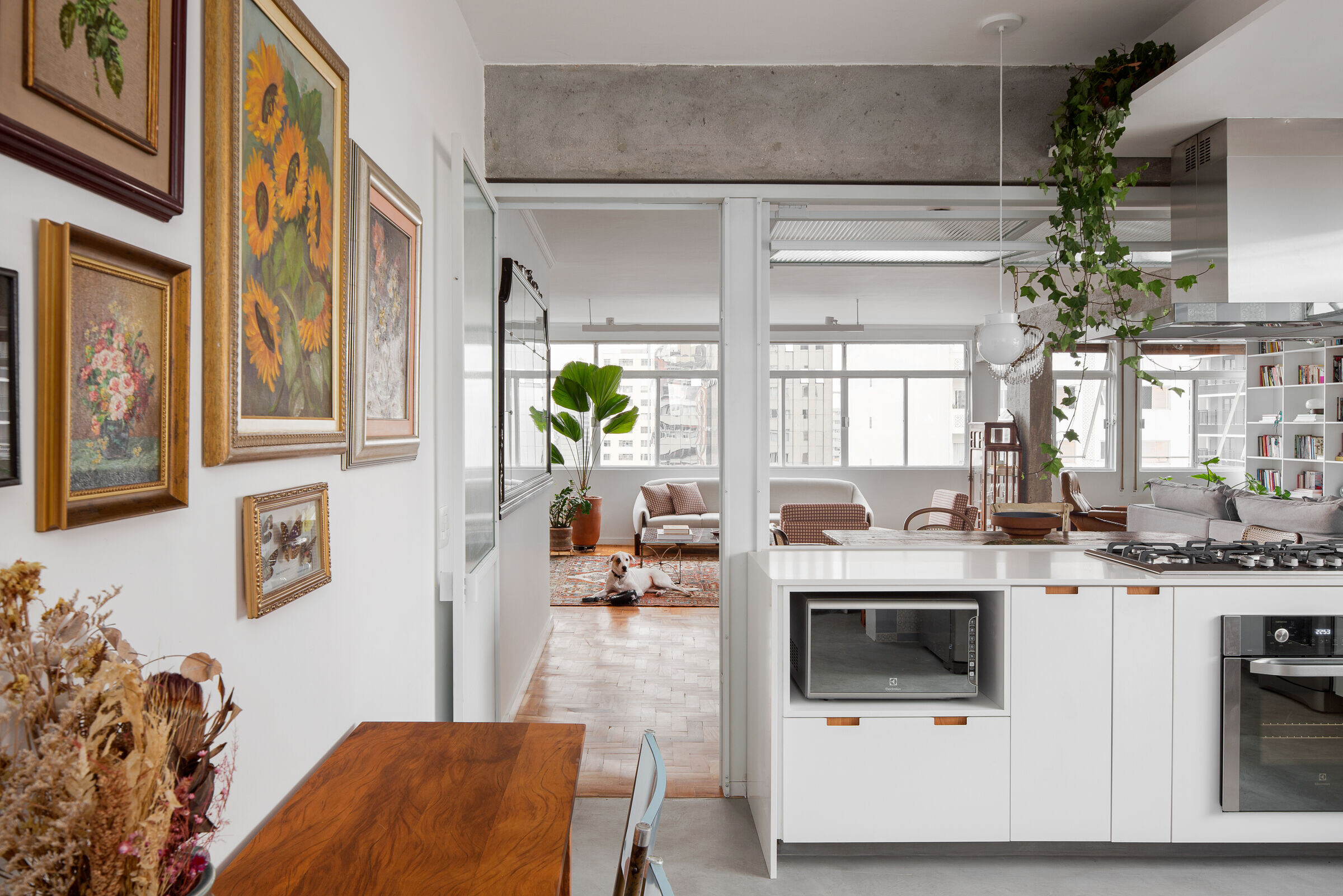 All existing pillars and beams were stripped, and a large white metalwork structure divided the kitchen and living room, with the option of making the entire space open or closed. In addition, a sizeable hinged window was designed to integrate or segment the areas.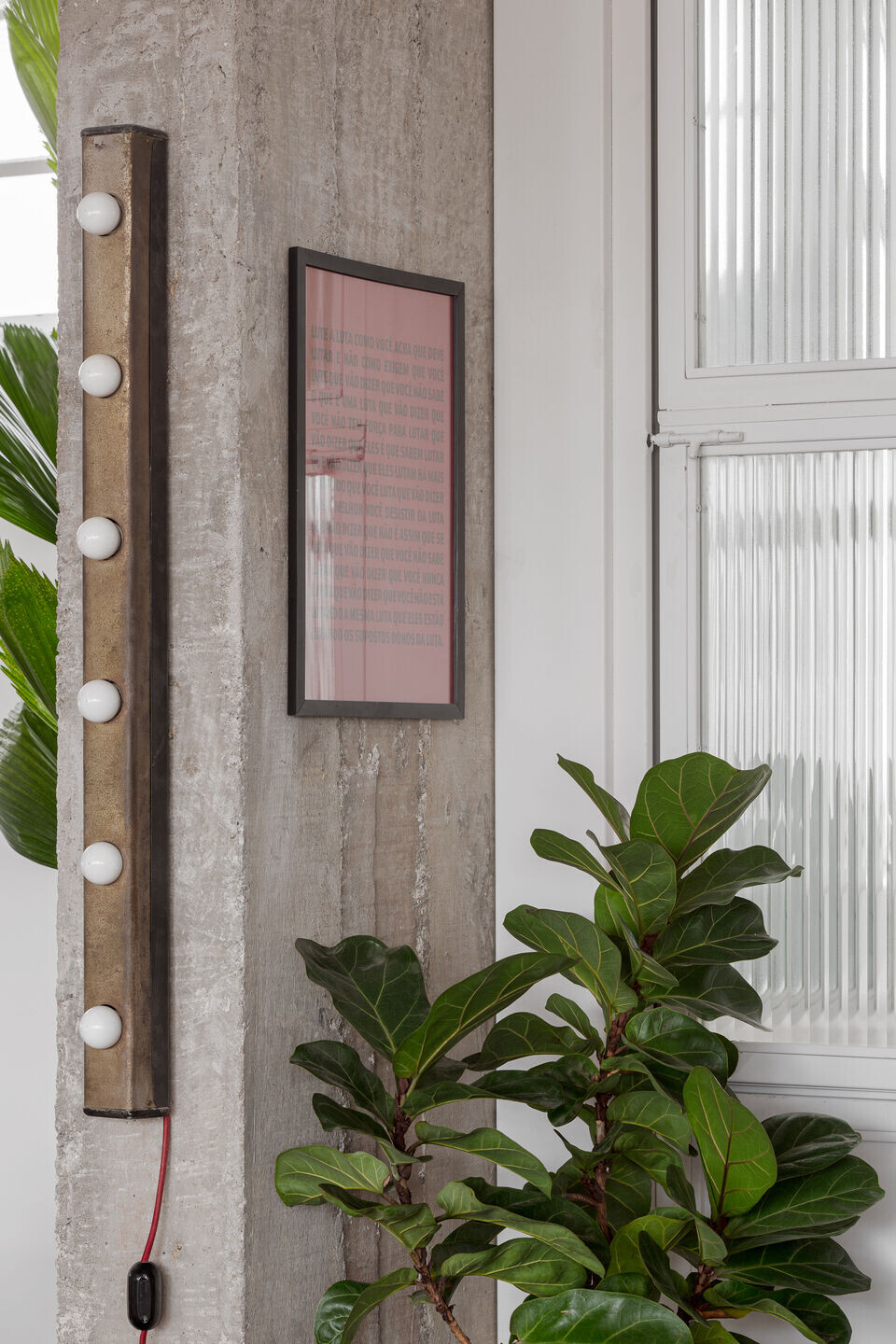 The original floor plan of the apartment had three bedrooms plus a storage room. One of the bedrooms plus the storage room were integrated into the social area where the living room, dining room, and library/office share the same space.
The wall dividing the living room and the intimate area was filled entirely with a white bookcase in joinery, forming an extensive library.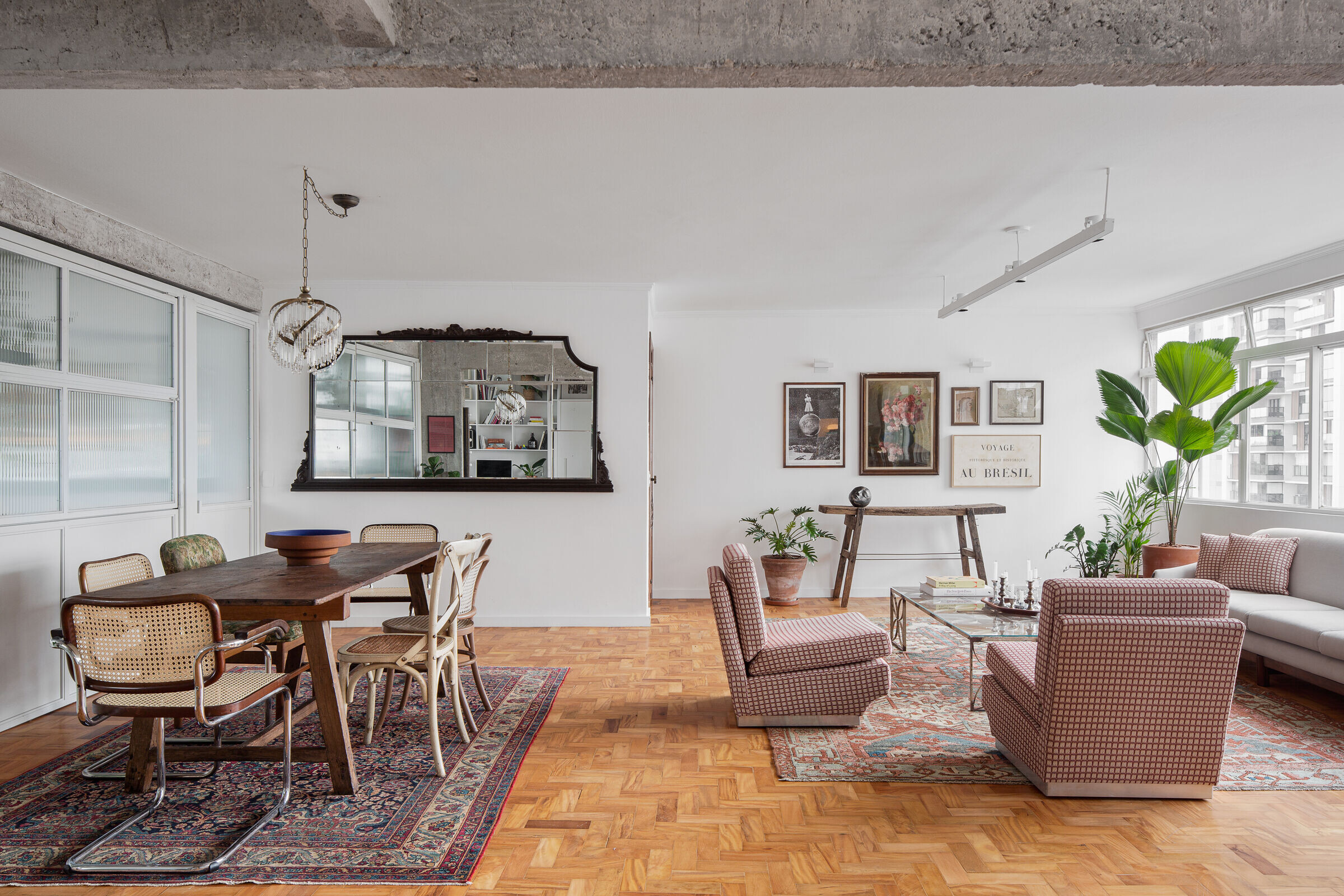 In the kitchen and baths, old tiles were applied to the walls, which were hand-picked in discontinued tile warehouses. In addition to the coatings in the baths and kitchen, all the furniture was sourced from antique shops and thrift stores to match the resident's old rugs.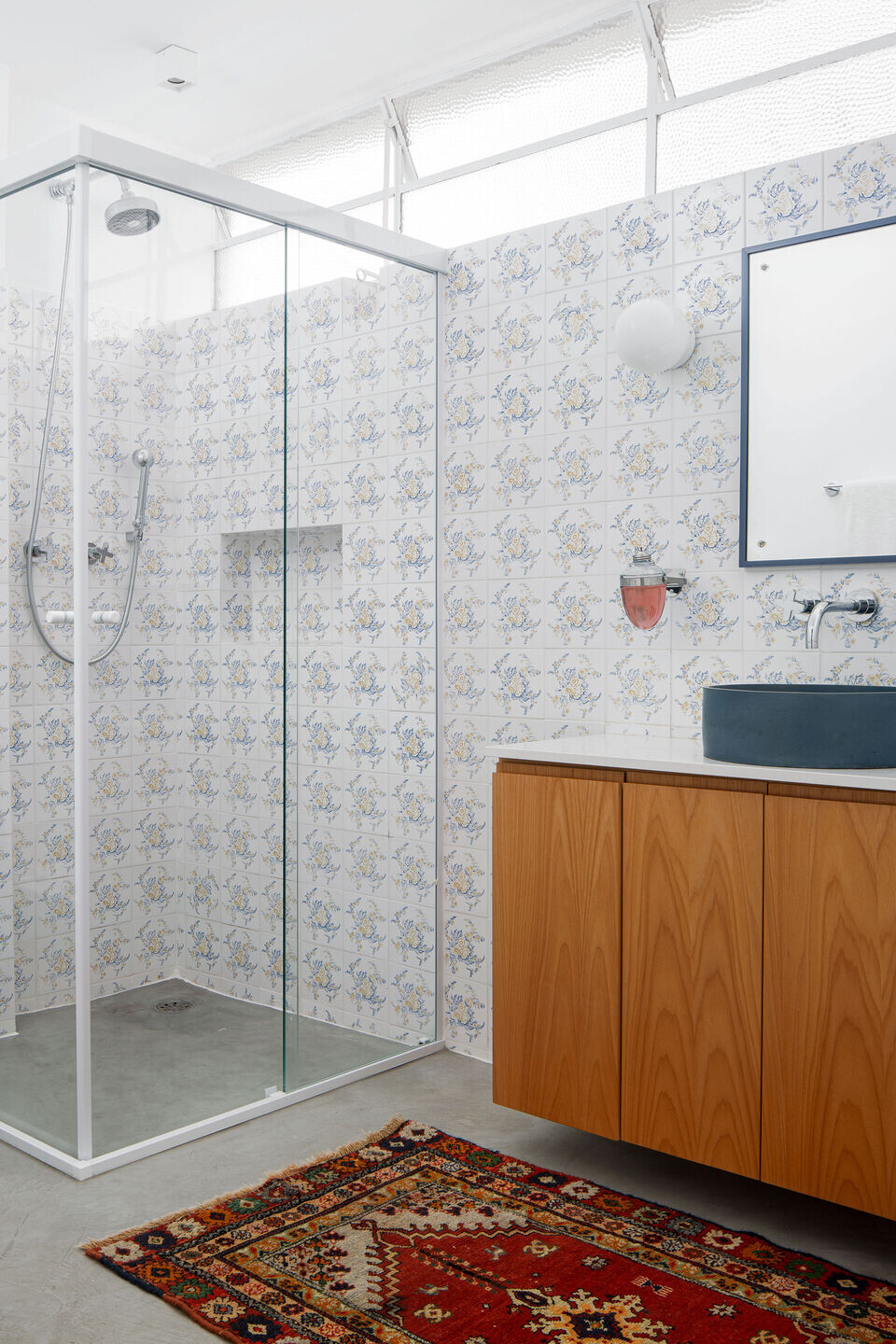 The lighting mixes new pieces with old chandeliers, also found in antique stores. Although some pieces were found in a bad state of conservation in the apartment itself, they were restored and transformed, giving new meaning to their use. The coffee table was designed using an old window grille typical of São Paulo village houses. The predominance of white and exposed concrete gray as the base colors in the fixed furniture and apartment walls was a choice, considering how remarkable the objects and furniture were.