The project is located on the surrounding hills of Peschiera del Garda, close to Garda Lake and Frassino Natural Reserve. The apartment is part of a housing complex surrounded by greenery and is mainly intended for tourist residences.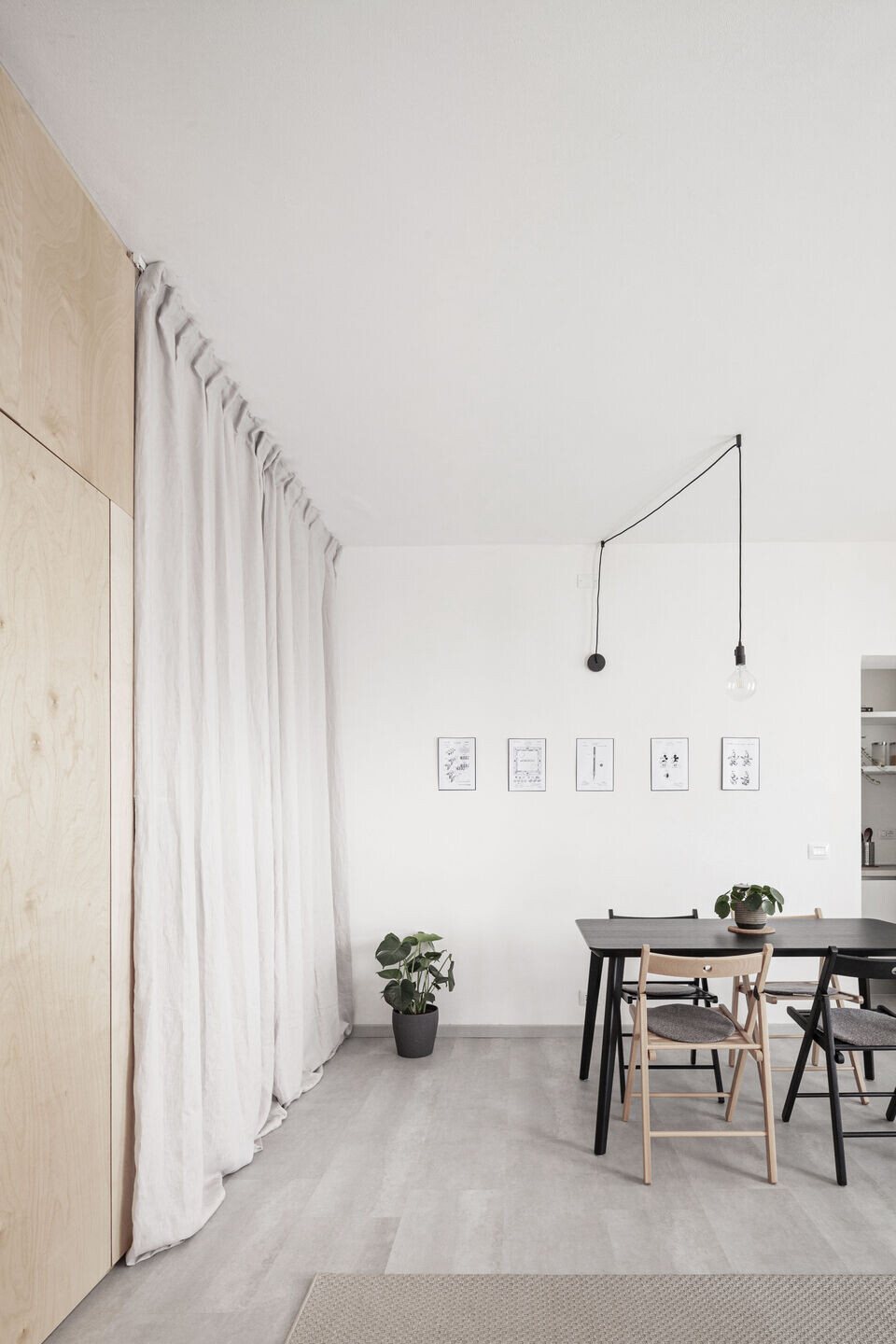 The space originally was 30 sqm (that has been increased with the project to 35 sqm). The design goal was to organize and maximize the space and obtain a permanent space for a queen-size bed without moving the existing bathroom.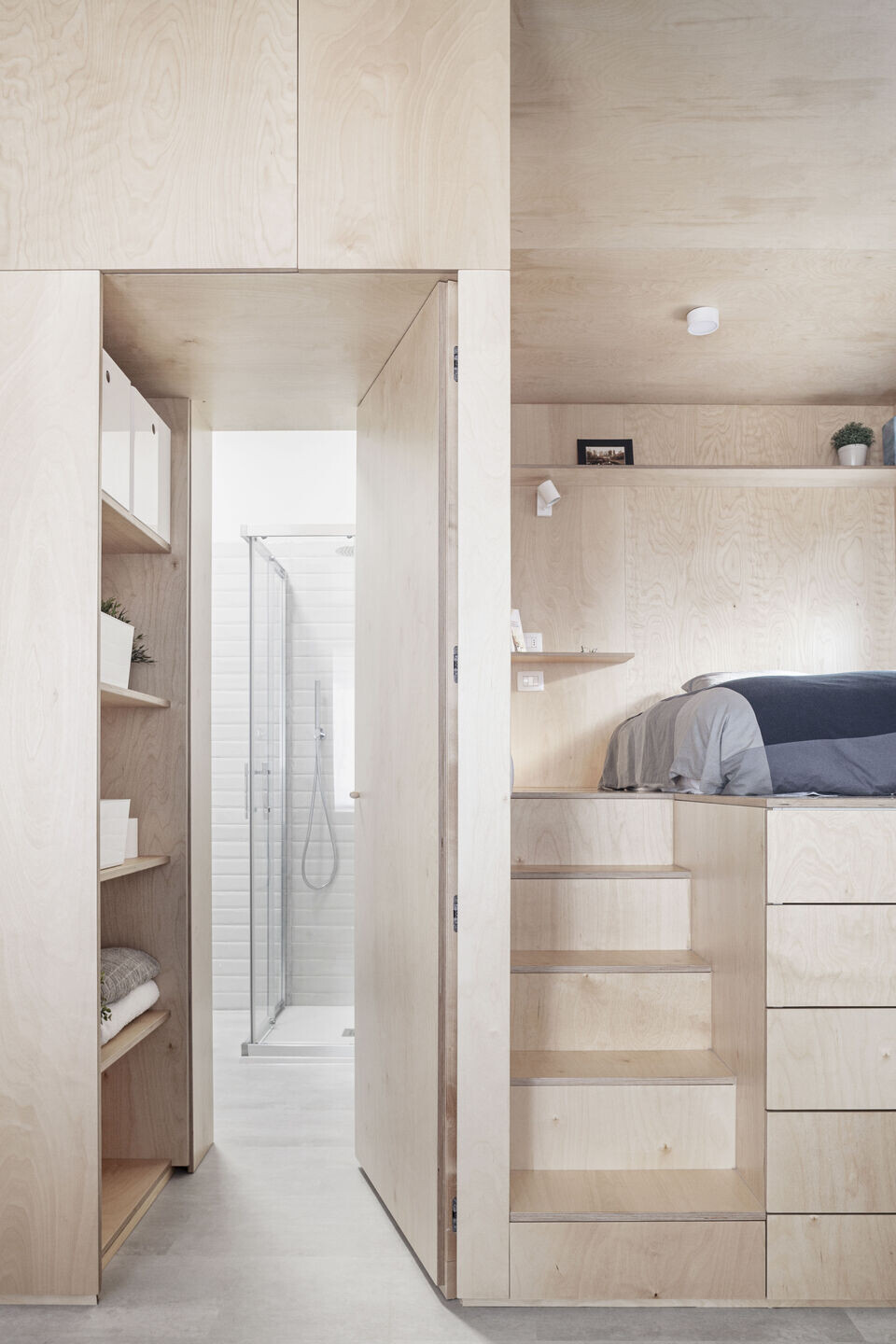 The apartment is organized around a new single piece of furniture that organizes the spaces and where is also placed the space for the bed. All the storage needed for the apartment is located inside the new furniture and a small wardrobe is placed under the bed.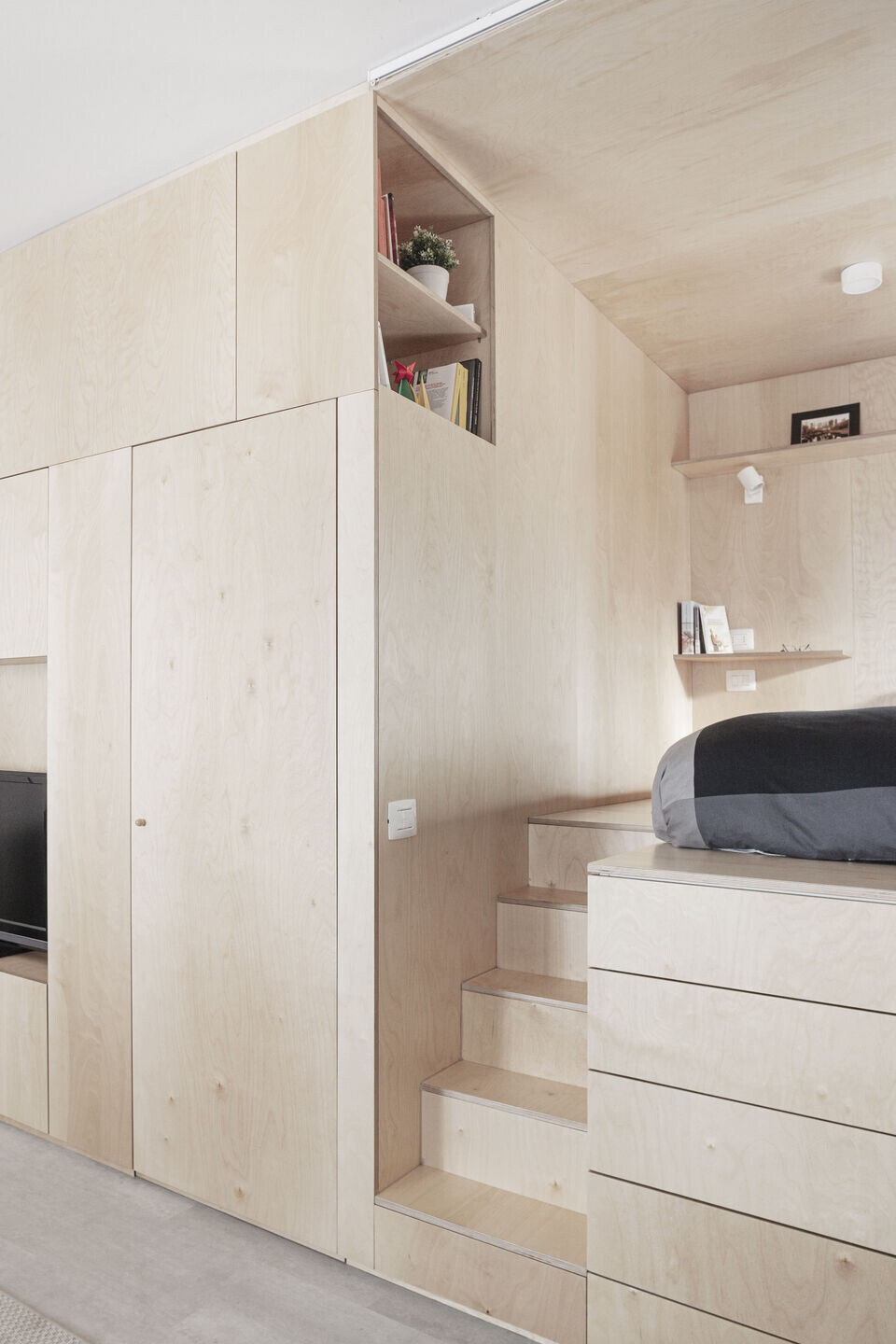 A hidden door gives access to the bathroom and a curtain makes possible to hide the bedroom while is not used and it gives it also more privacy. In order to improve the space, the kitchen has been obtained in the existing storage room optimizing the height of the room. The small kitchen is amplified by a mirror placed at the end of the kitchen top.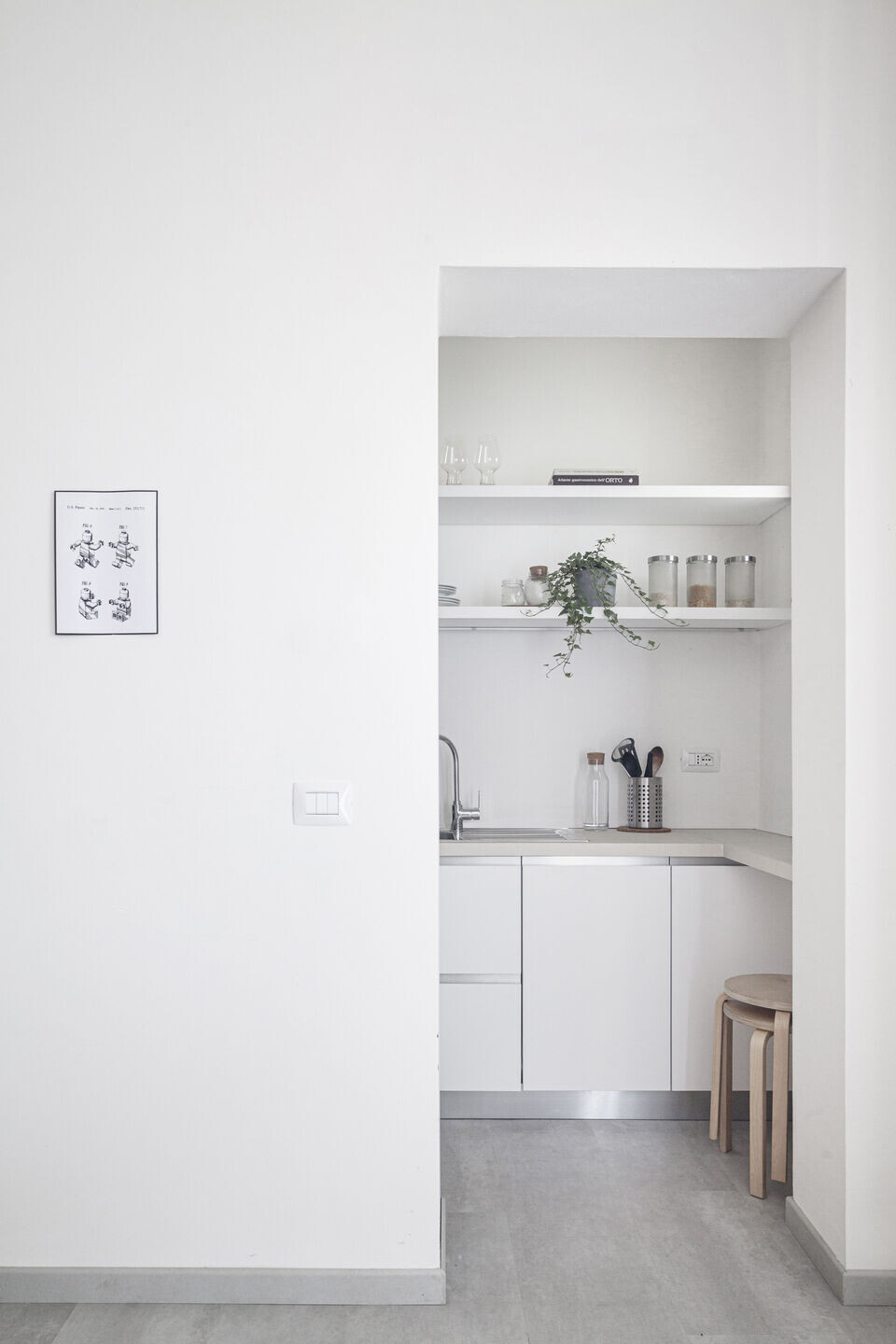 To increase the feeling of brightness all the walls are painted white, as also the kitchen and bathroom as well. A simple color palette and birchwood give a warm feeling to the space.