An art collector has sought out an old turn-of-the-century apartment in Berlin-Charlottenburg to live and work in. It is a fragment of the social rooms of a former upper middle-class apartment. Corridors become representative rooms and in turn lead into small chambers of wonder. Mirrors play with the exaggerated perspective of long corridors as a reminiscence of the original spaciousness.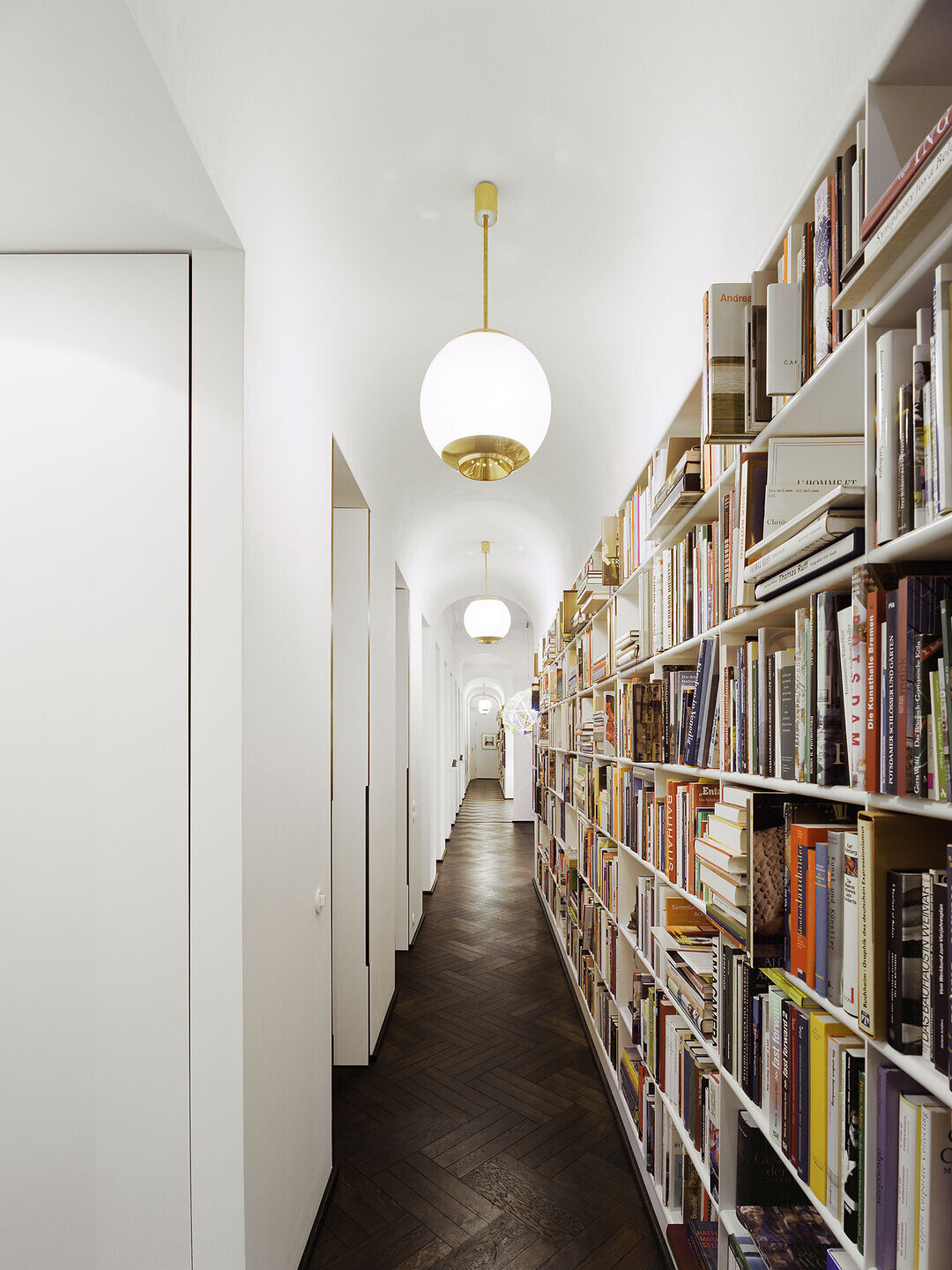 The apartment serves as a backdrop to a contemporary art collection and 20th century furniture. And so the mute clear tones are interrupted by bursts of vivid color. The collection and its staging are constantly changing, providing space for private receptions.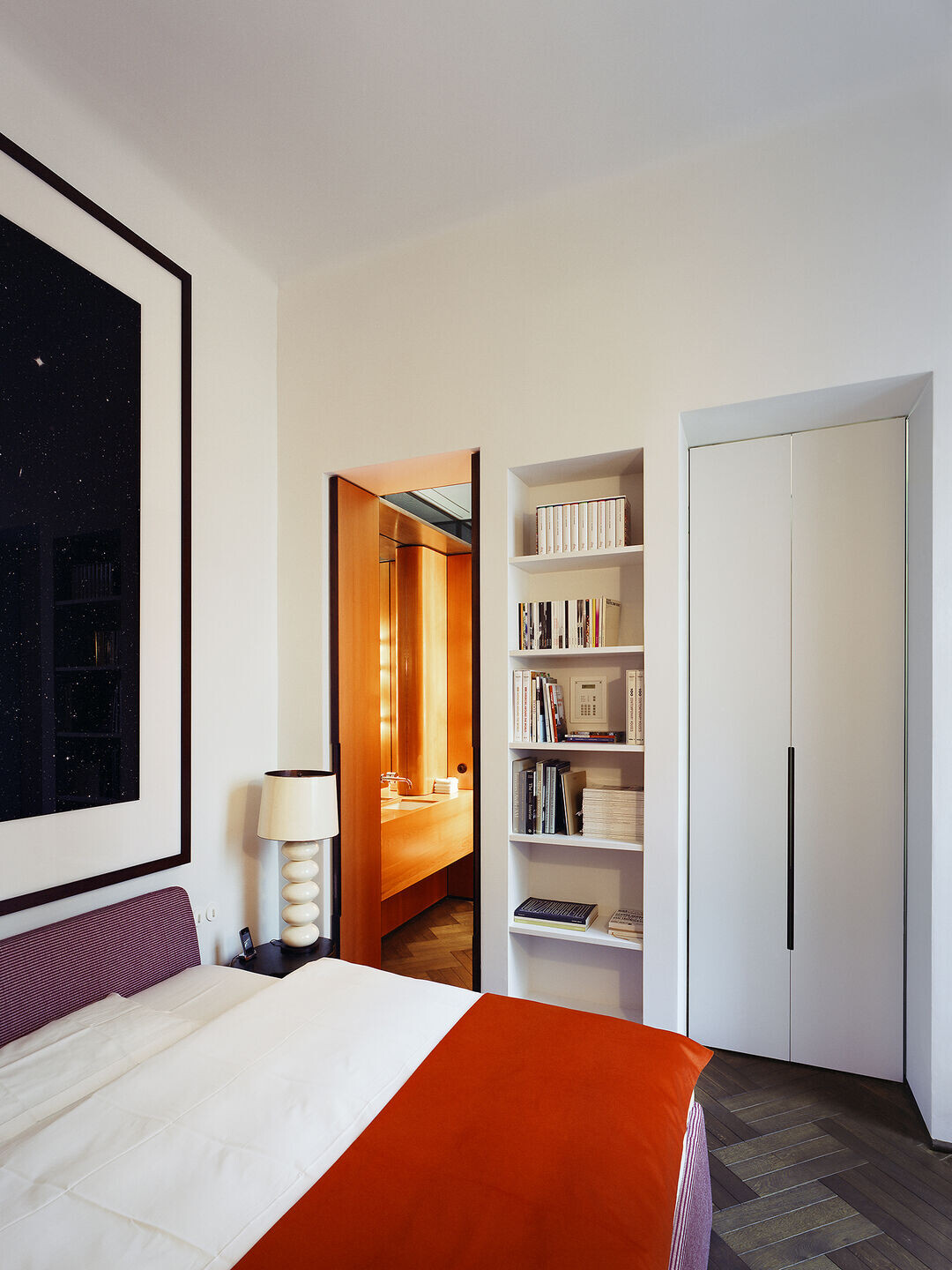 While the main rooms are restrained in the face of art, the lavishly designed private side rooms do justice to the upper-class tradition in their opulence. Extravagant materials such as Persian travertine and bronze were used here. Wall sconces make cedar blush as if in a cabinet.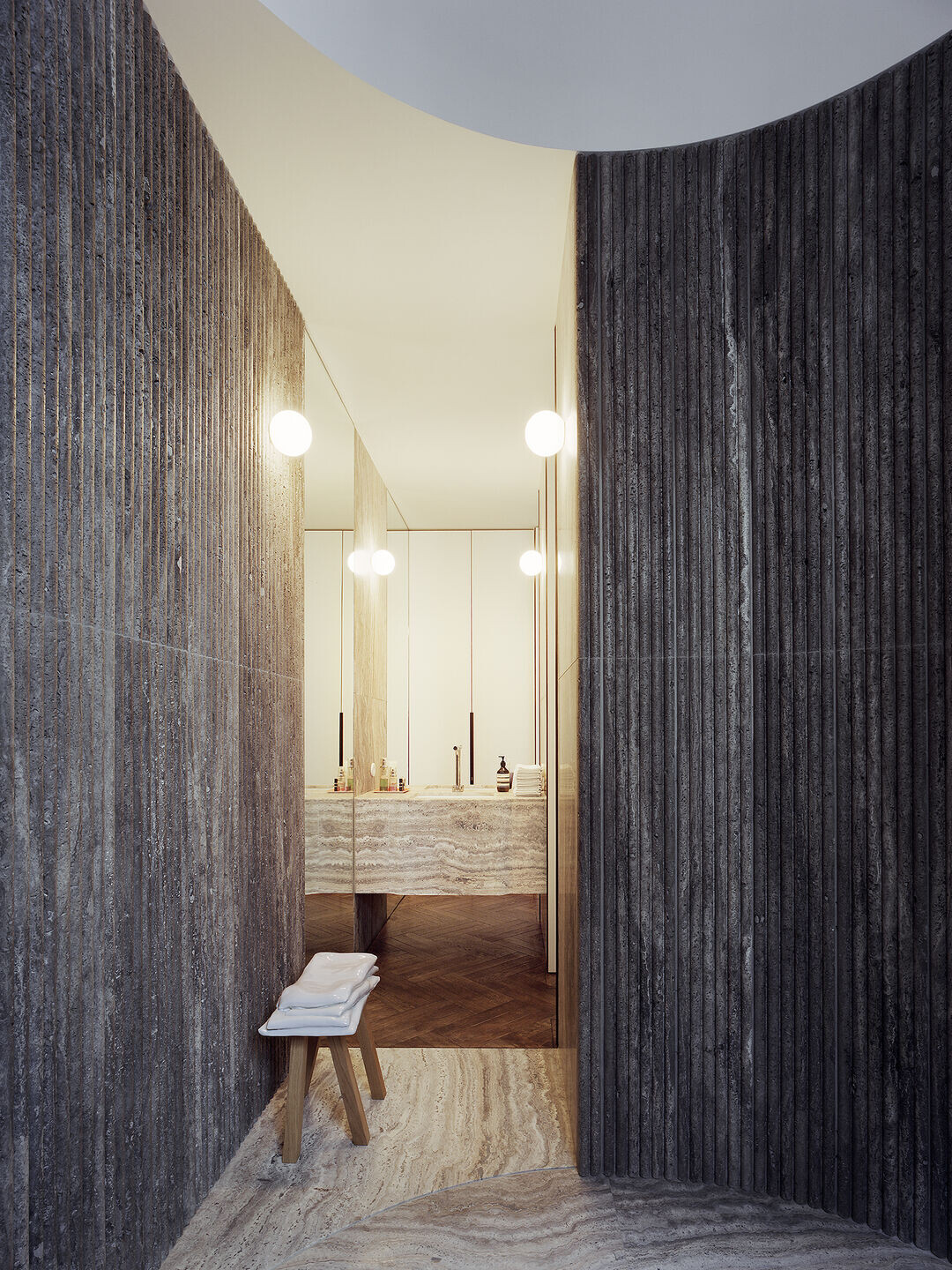 Set with stone round bars, a shower room becomes an antique Roman bath. The apartment's former prestigious character was to be restored through complete remodeling and conversion. Walls were removed and spacious rooms created, functions exchanged and new uses accommodated.