Modern and functional apartment interior for a young family. The main tasks and aesthetic ideas - not overloaded bright space, function, calm and clean atmosphere, natural coloring.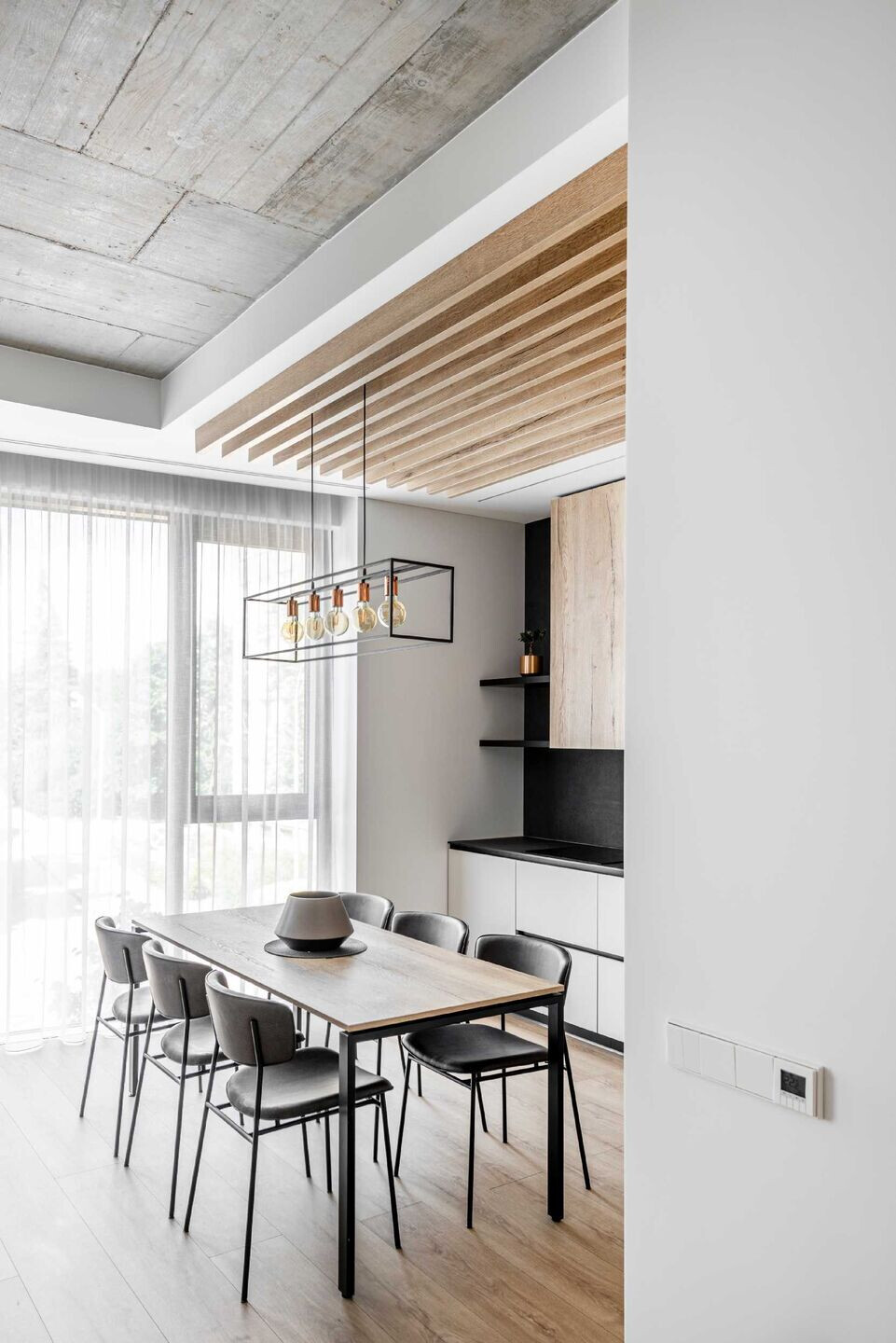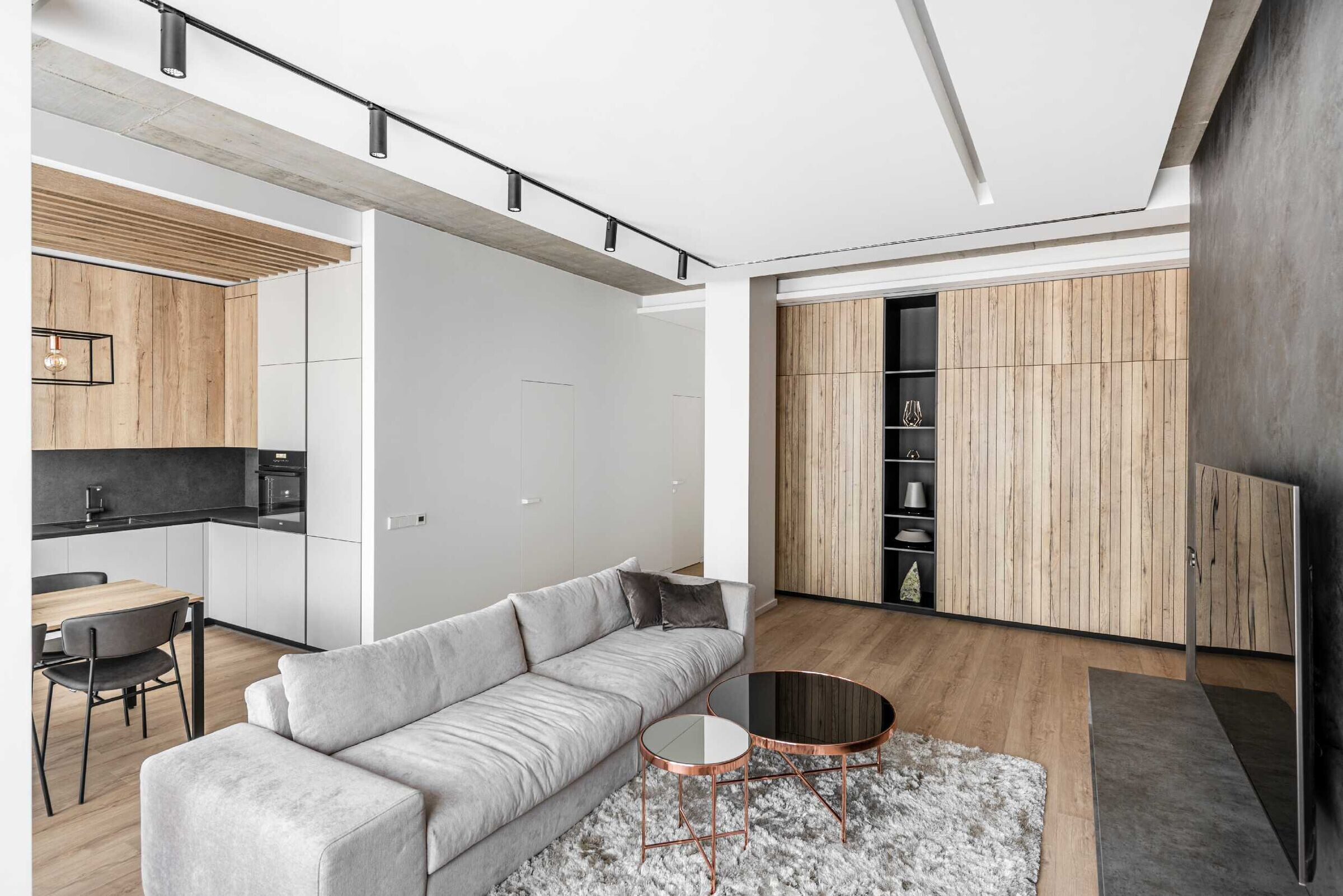 The largest open space is formed for a common living room and kitchen area, while smaller, but functionally arranged areas are designed for other rooms.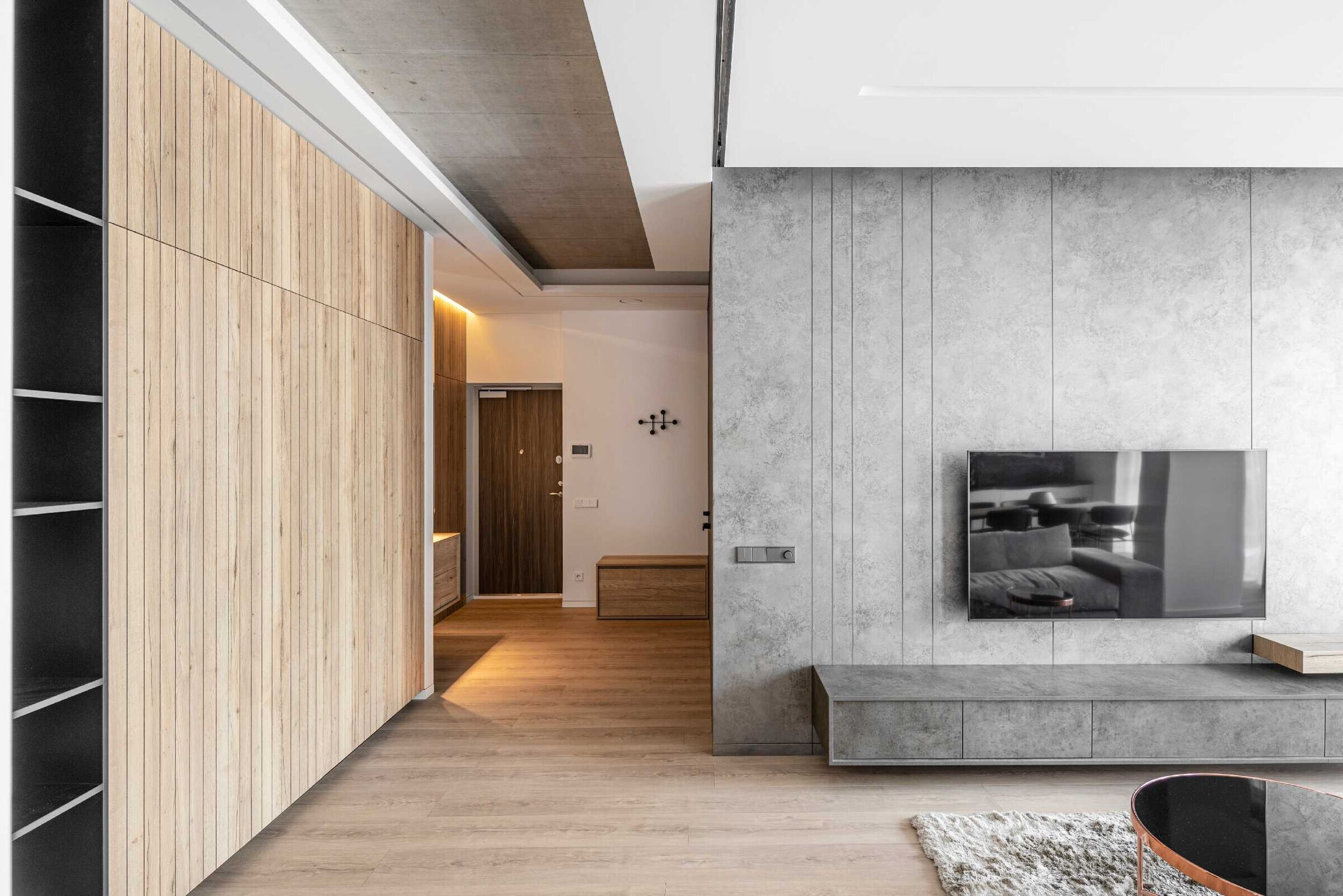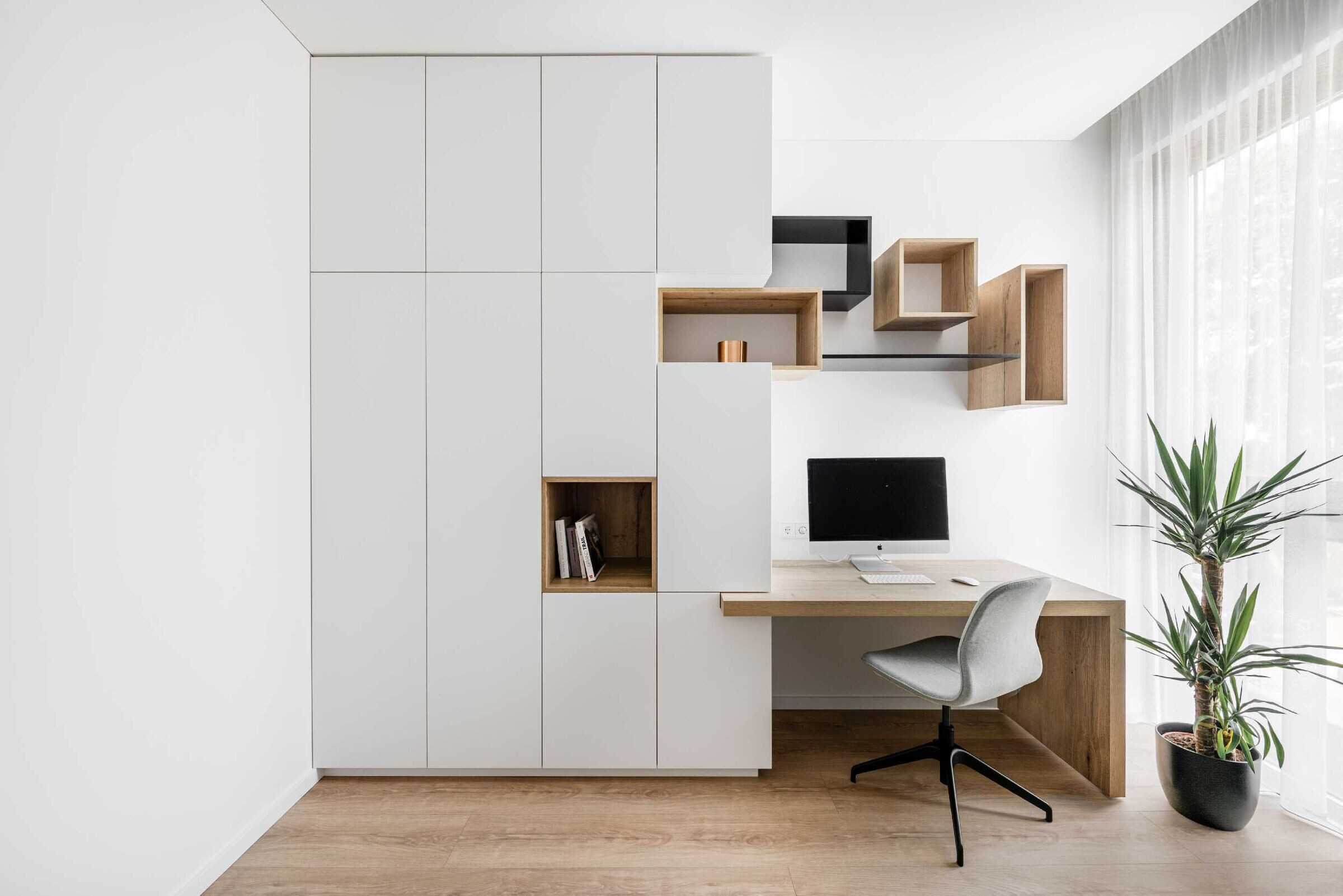 The interior is organically combined with wood, concrete, stone and metal textures, dominated by calm, light colors with darker accents and linear rhythm.