Apartment is in the center of Tbilisi, most prestigious district and it has views to Vake park. The main task for designer was to create very colorful and calm space at the same time.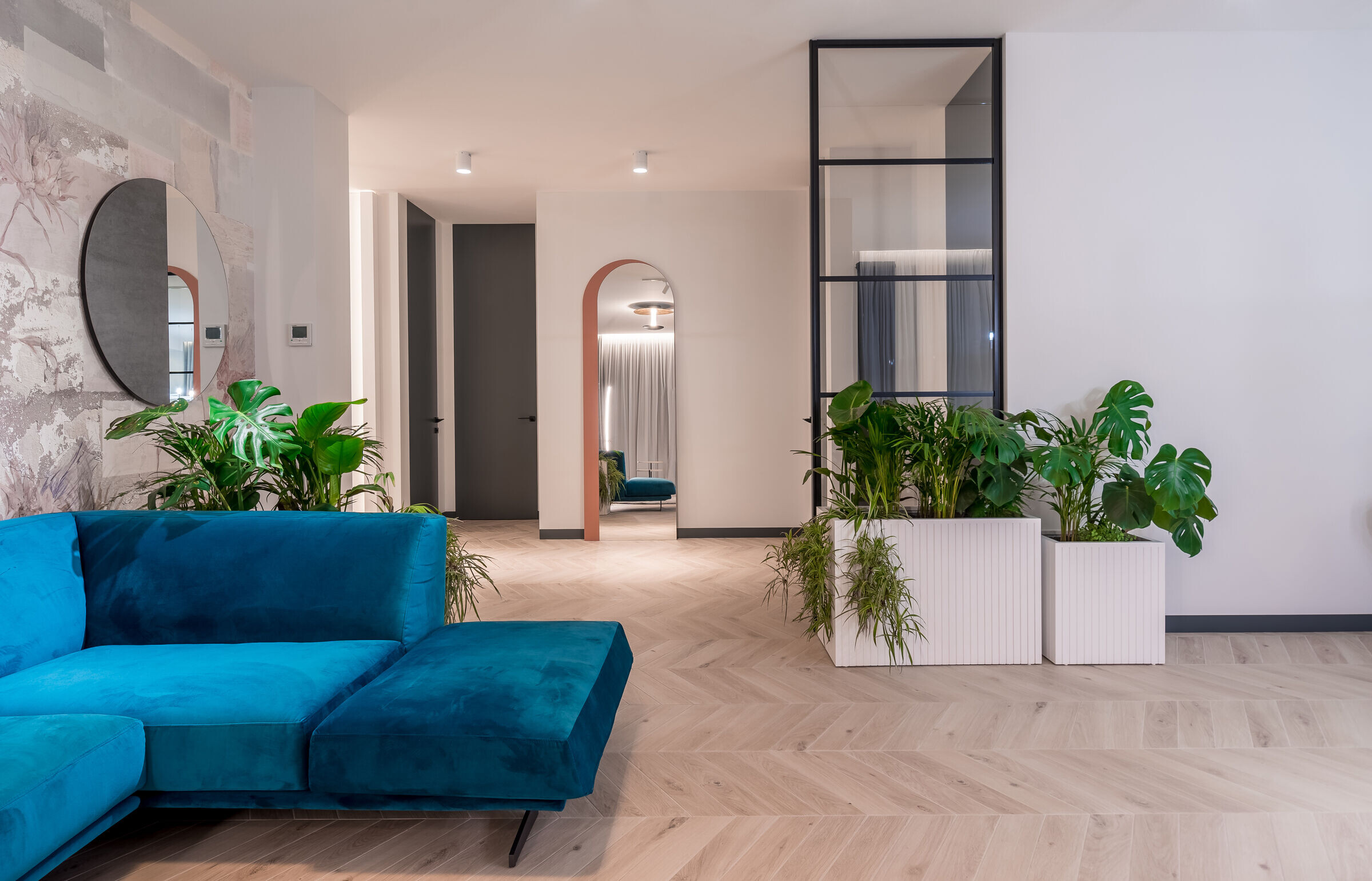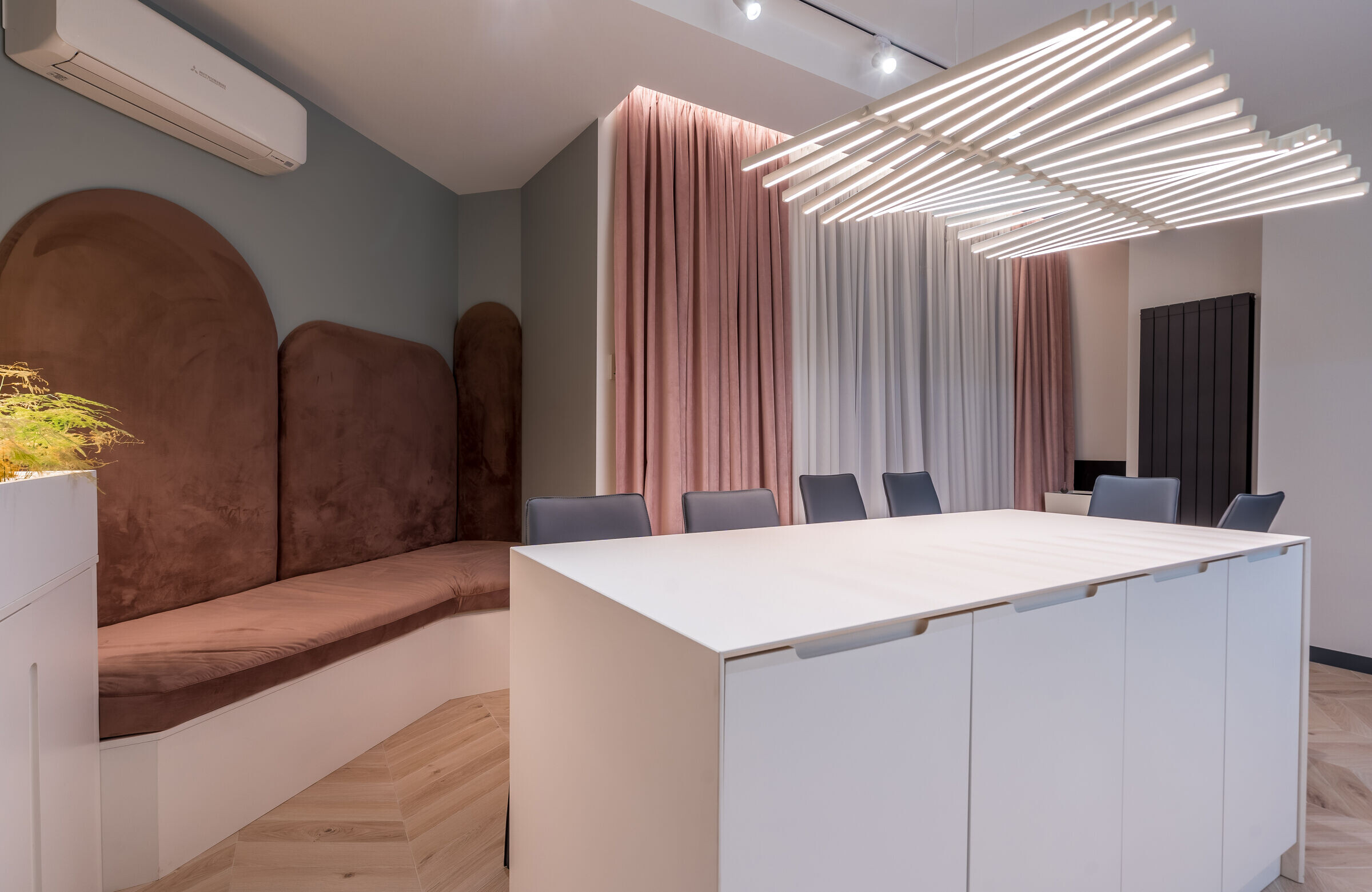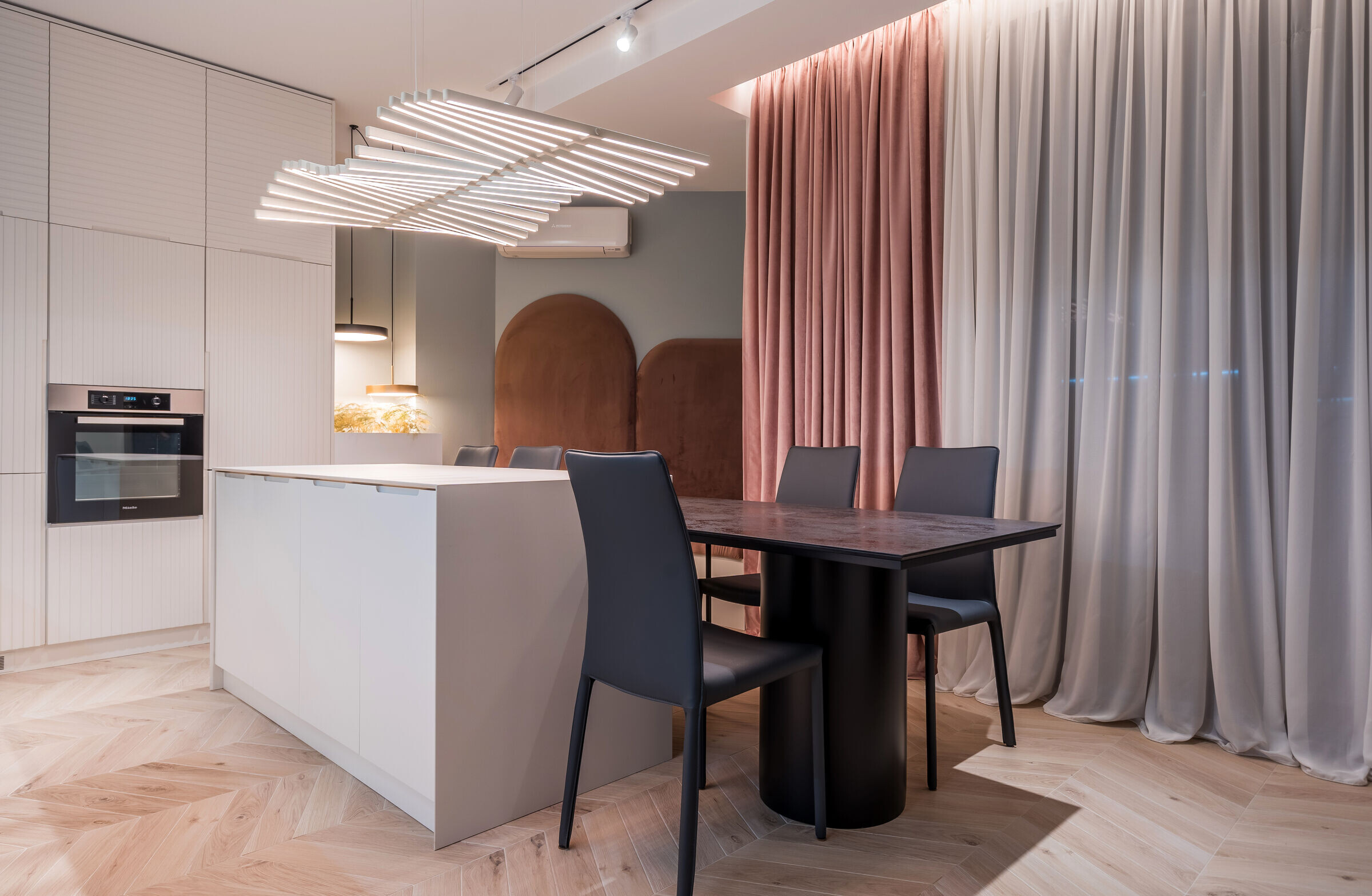 The apartment is located on the 7th floor of a multi-story multifunctional building
The total area of the apartment is 210 sq.m. It Has an entrance hall, 2 bedrooms and 1 master bedroom with bathroom, 2 bathrooms, separate kitchen, living and dining rooms are together separated with electrical fireplace with water vapour an LED lights in the middle of the area. The Fireplace is equipped with water reservoir and an evaporator turns water to a mist and it has moistening function as well.
The apartment has a continuous panoramic view from 7th floor of Tbilisi from east
to southwest, which led to a design decision between the living room and the bedroom -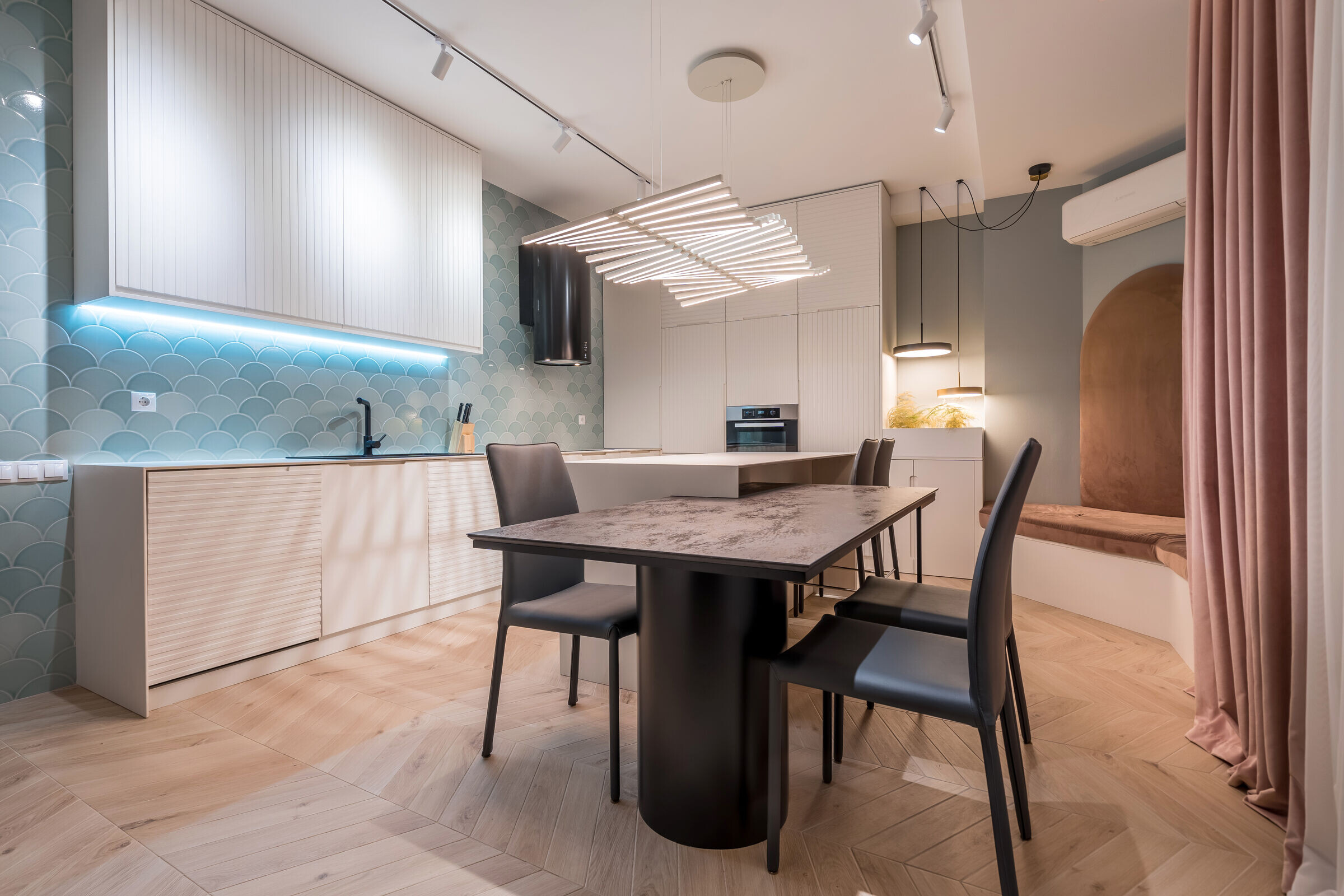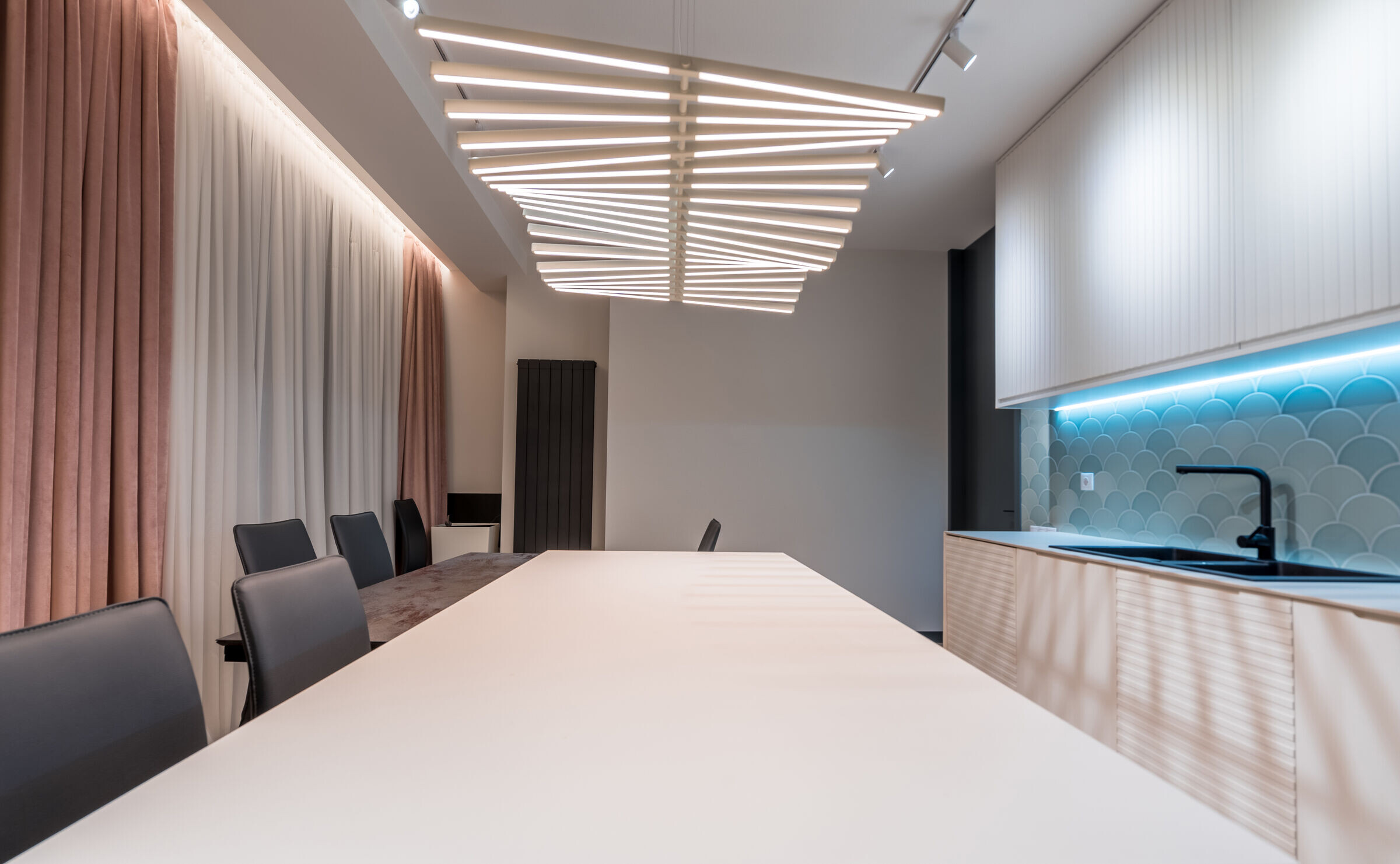 The interior is decided in several colors, such as cozy white(dominant color), pink shades and teal to increase the space and make it bright and cozy as well . Designers used floor-to-ceiling wall doors without frames to make ceiling higher than it is. The Wall design studio has also own furniture line and we used our branded coral color "Portal Mirror" with 3d effect and it looks like you can enter inside, so it makes space larger.