In a turn-of-the-century old building in Berlin-Charlottenburg, part of an originally upper-middle-class apartment was converted for a fashion designer.
The kitchen, placed in the living room, is enclosed in the wall like a fireplace and lined with copper. The kitchen folds out of the wall like a robe. Pendant lights incorporated into the stucco illuminate the counter in front.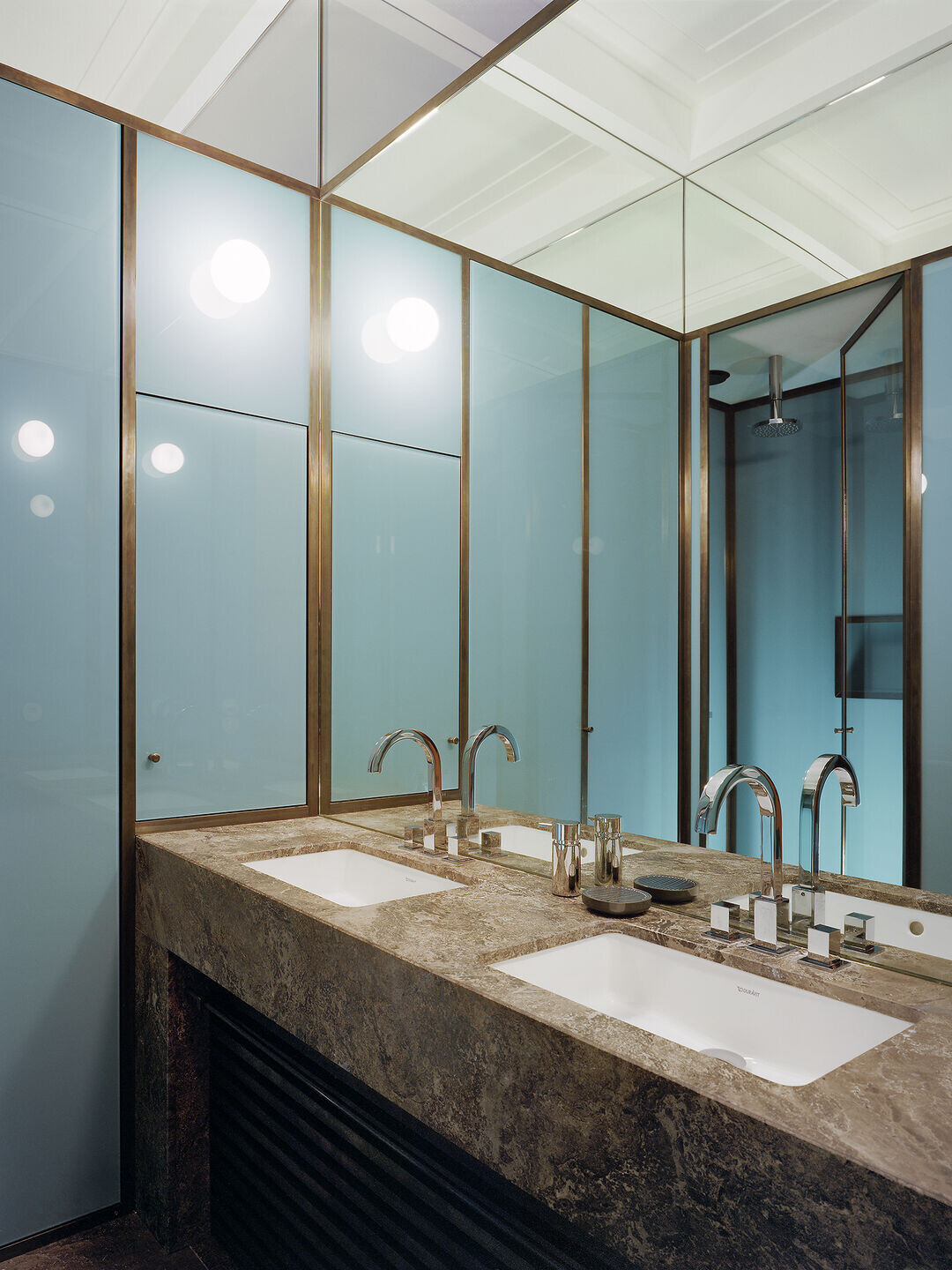 Since the largest rooms are intended to serve as a frame for the user, the smallest are the most splendid in their formulation. The bathroom, for example, shines with rich materials: bluish-cool glass panels are framed in bronze, and the washstand and floor are made of natural stone. The pared-down closet fixtures in the bedroom are clad in a violet-tinged enclosure.