This apartment is located in a 19th century building in the historic center of St. Petersburg. The apartment has a lot of guarded stucco moldings, which are currently being restored by restorers.
The initial characteristics of the apartment, from which we proceeded when choosing a style, were stucco molding and ceiling heights.
It can be assumed that during the reconstruction of the house in 1902 and the design of the rooms, the architect took the Parisian mansions built a little earlier by Baron Haussmann as samples.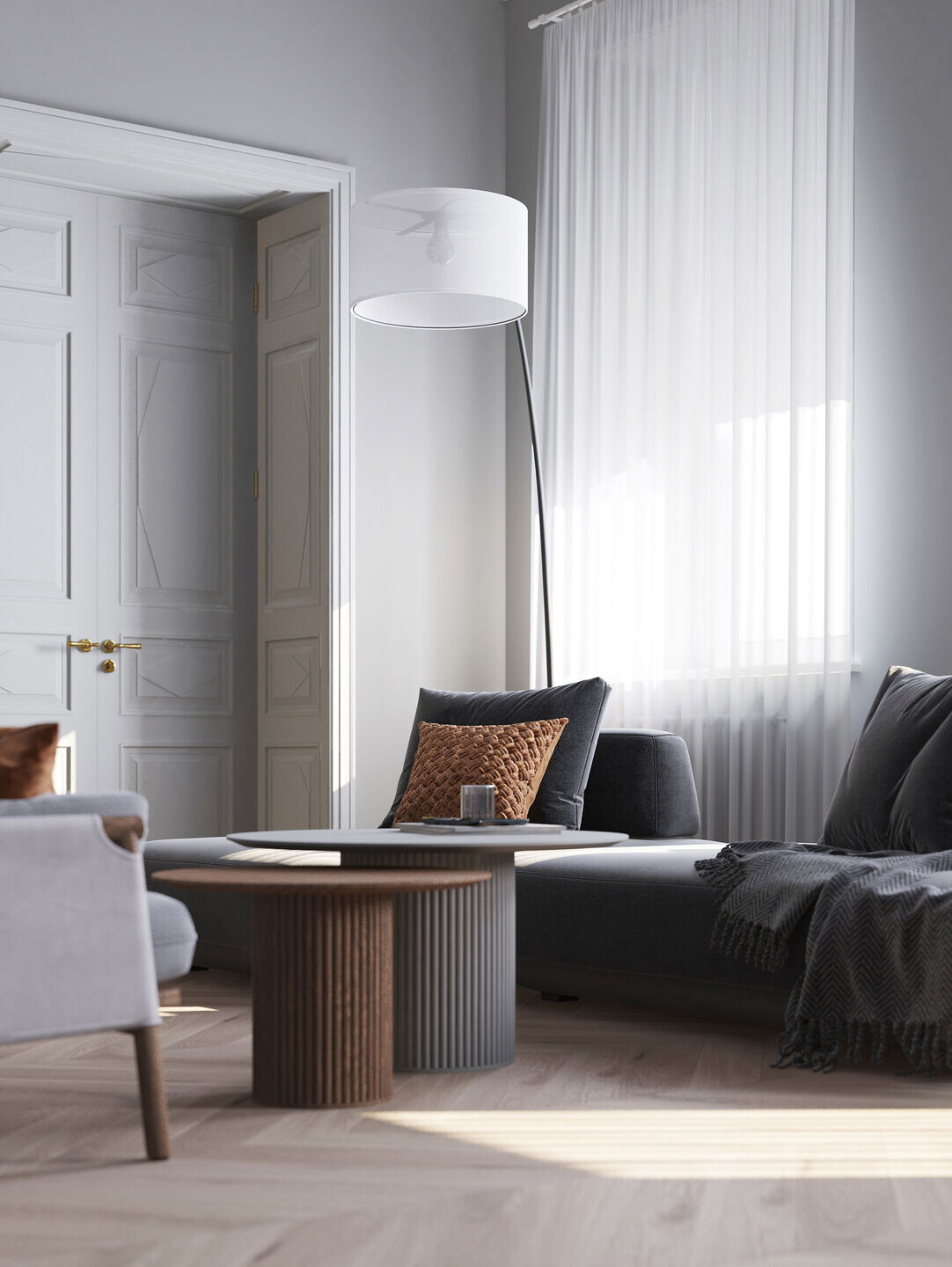 Turning to the modern style of such apartments, it seemed important to us to emphasize the contrast - historical decoration, antique objects and emphatically modern, minimalistic furniture in neutral colors.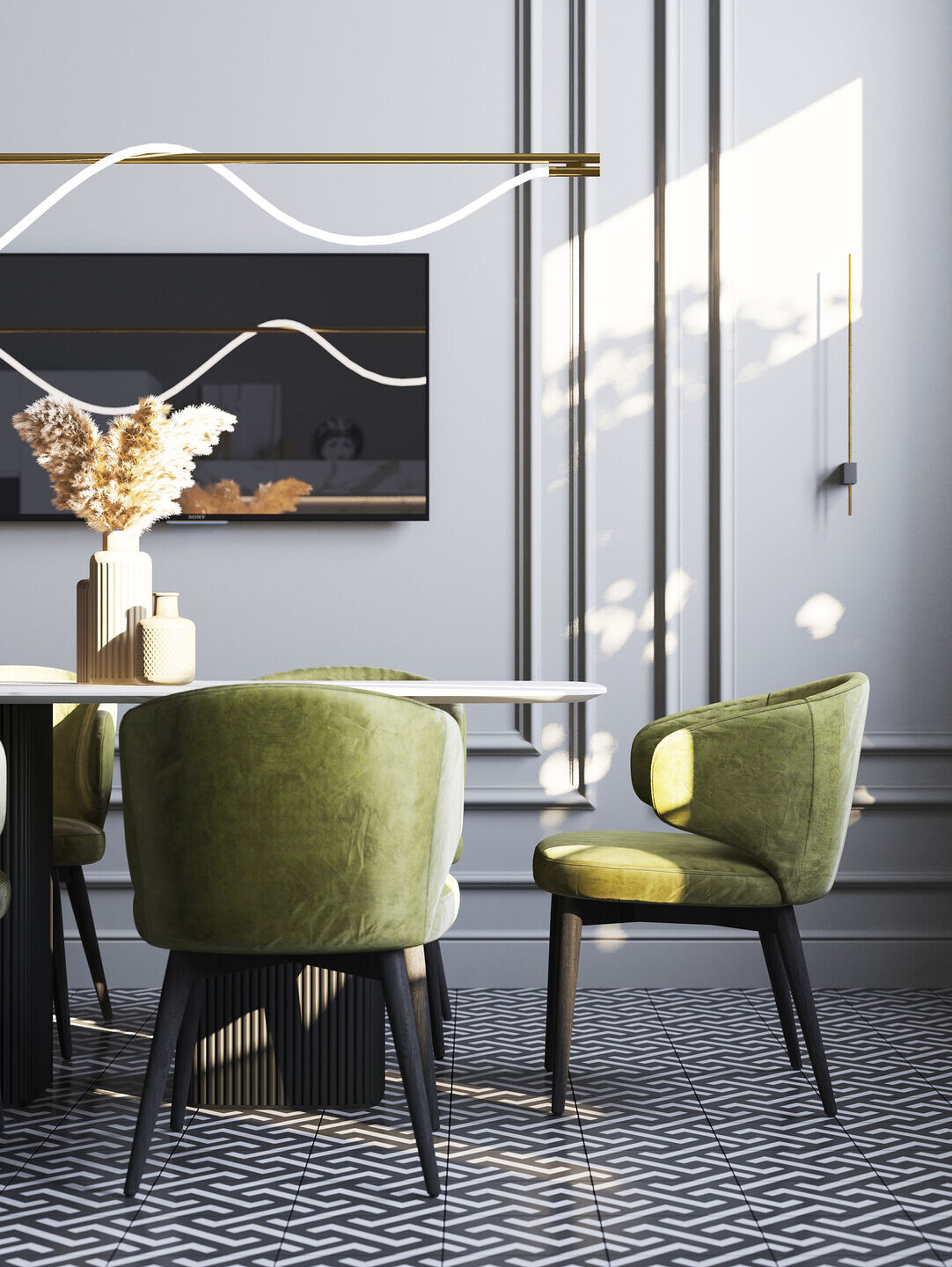 The main and obligatory emphasis has become works of modern art - large-sized abstract paintings, sculptures, mirrors, unusual lamps, etc.
We are sure that preserving the historic building with all its unique filling is more important than the most modern design. The stucco molding, the historic stove, frame doors, parquet flooring and even the smallest but interesting details will be completely restored here.