The private residence that is the object of the restoration and conservation project is on the second floor of a building located in the historic centre of Cagliari, in the Stampace Alto district. The district was founded by the Pisans in the 13th century and was equipped with a modest system of fortifications, which was later demolished with the expansion of the city after the Unification of Italy. The only surviving part is the Sperone tower, located a few dozen metres from the building.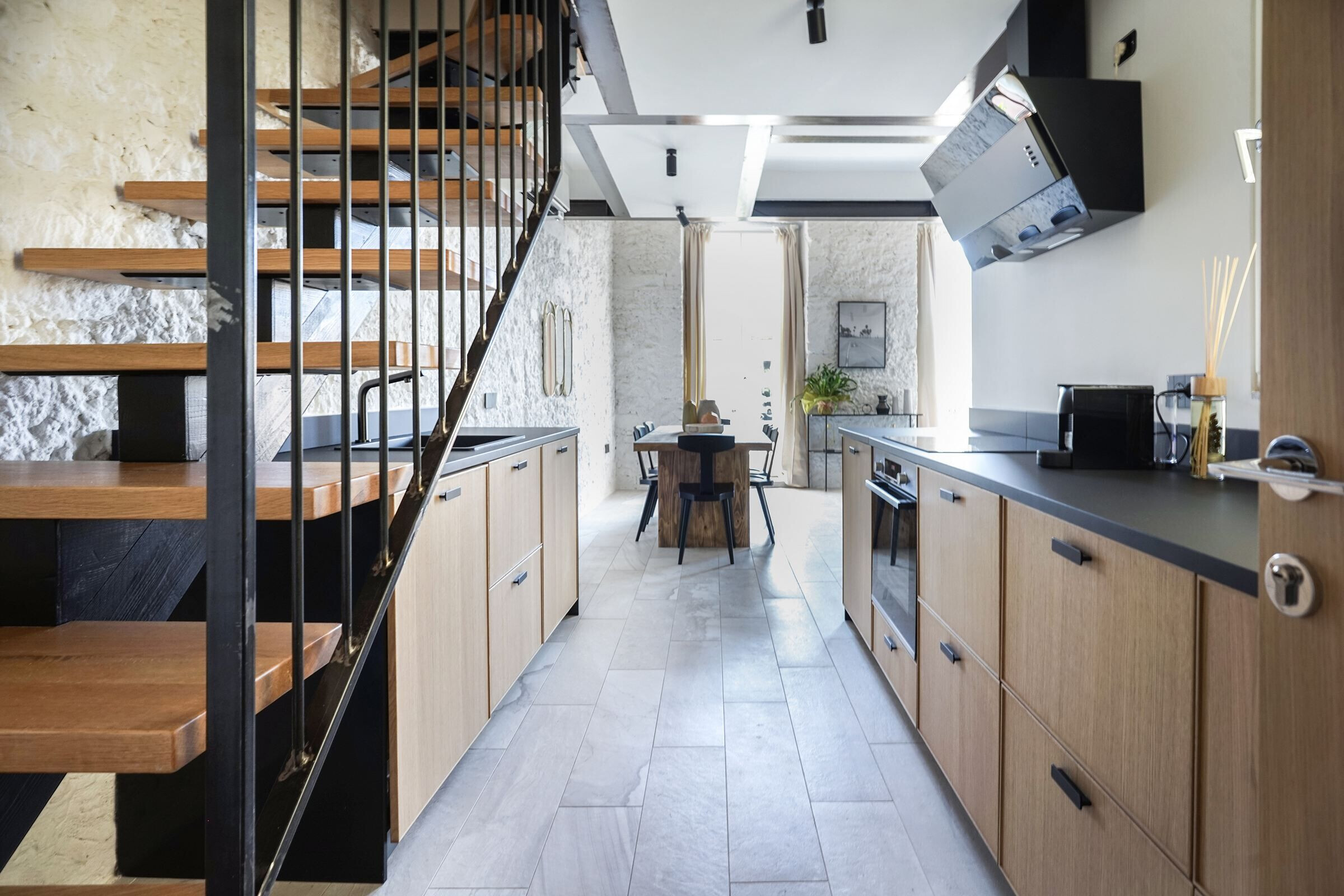 Both inside and out, the building has elements that can be traced back to the Renaissance period, such as the stone mouldings on the external façade, the balconies with wrought iron railings, the rusticated basement floor, and the decorative plaster friezes on the ceilings of some interior rooms.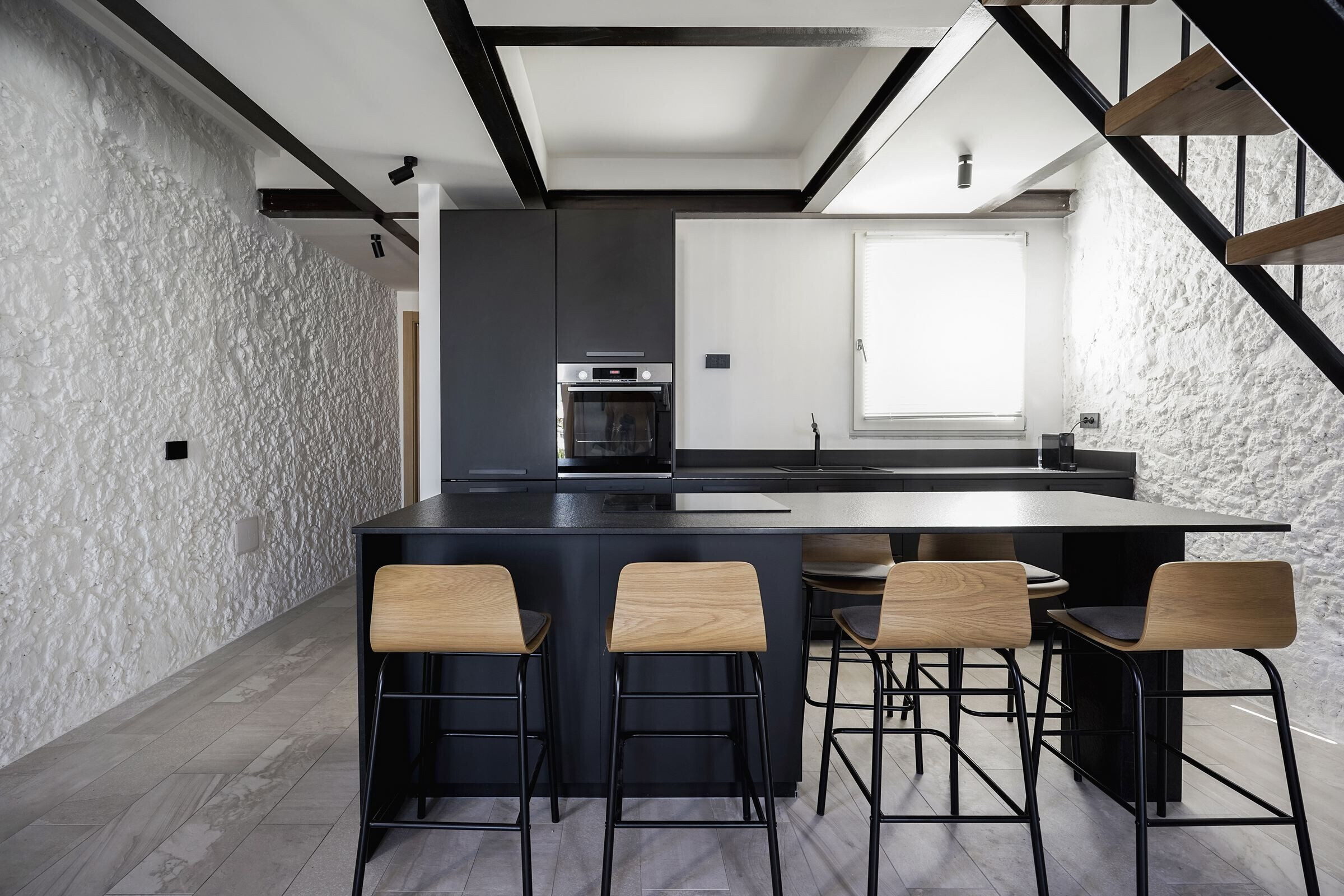 The main aim of the project is to give more breadth to a space that is difficult to enhance, as it is narrow and long (25 m x 5.5 m), making the best use of its great height (5.26 m at the ridge). So, the existing residence is demolished and three private flats are built on two floors in its place, recovering the space of the double-pitched roof with mezzanines and full-height spaces: a two-room apartment of 30 mq, a three-room apartment of 50 mq and a four-room apartment of 80 mq.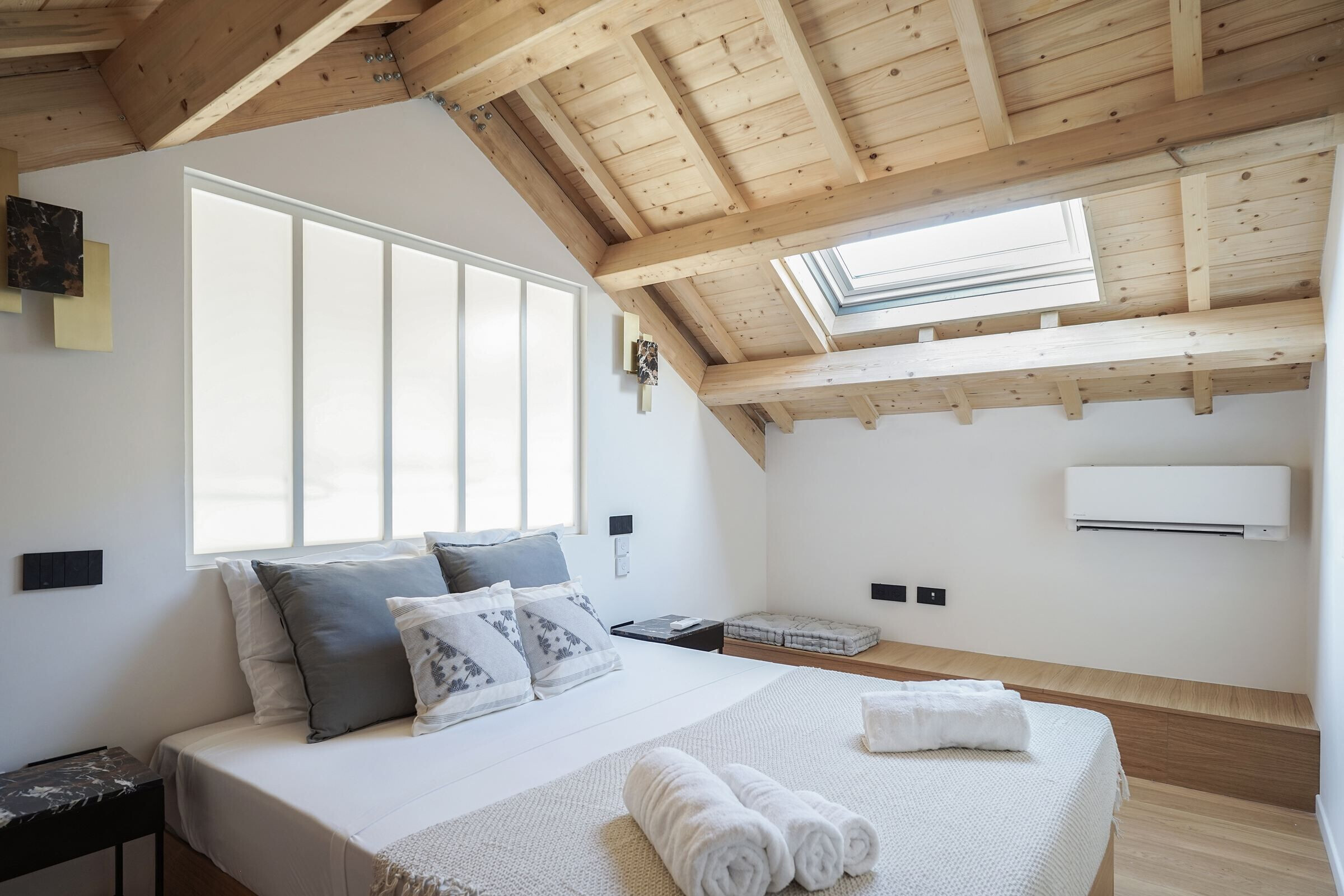 The constraint imposed by the regional law on the reuse of high spaces limits the design of mezzanine areas to a maximum of 40% coverage of the space below. Therefore, in order to gain surface area on the second floor, it is decided to place the beds and wardrobes of bedrooms in the gaps created by the mezzanines, on removable formworks.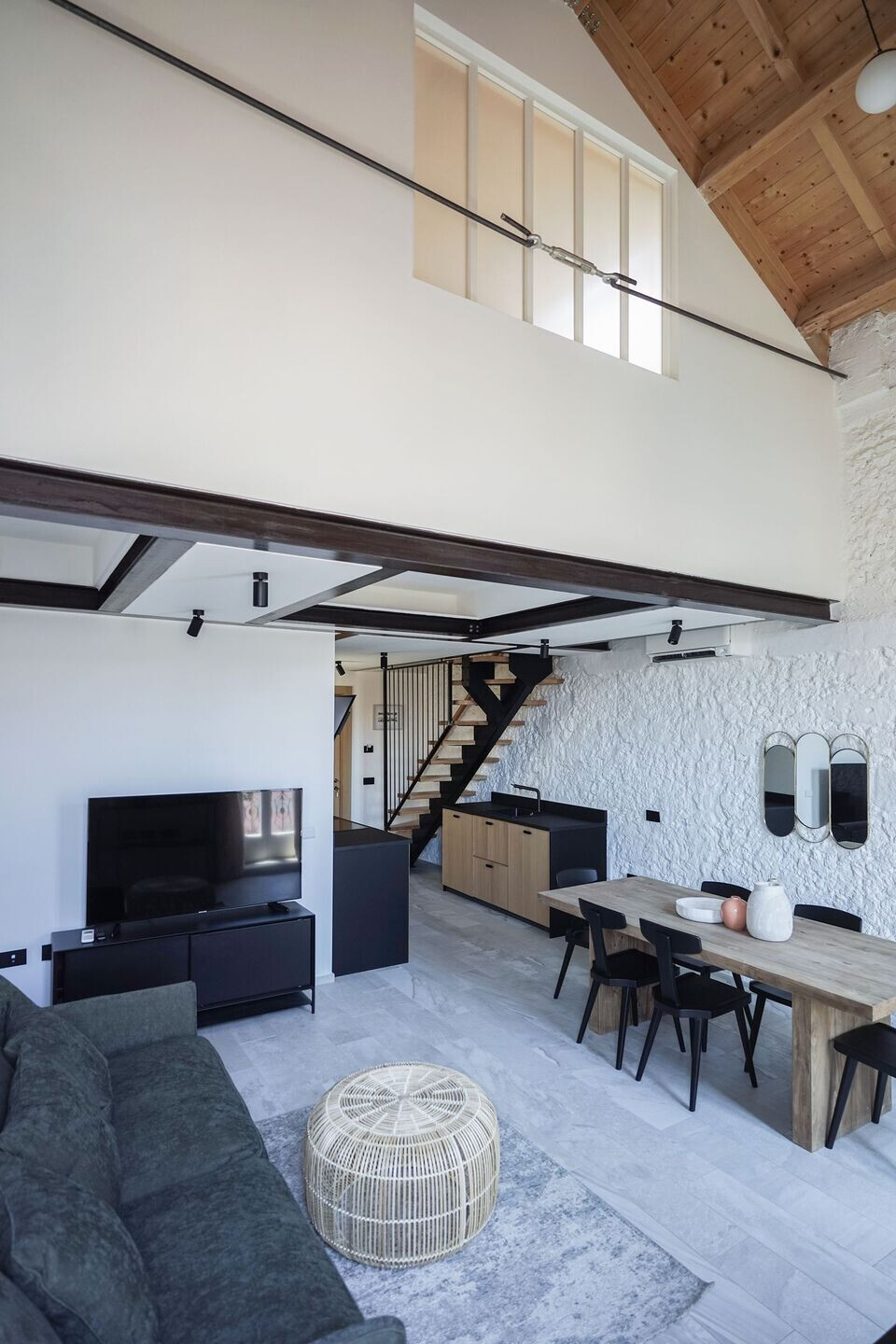 Big attention is paid to construction materials: with the aim of optimizing the height of the floors, the mezzanine is made of HEA120 steel profiles, making its overall thickness minimal (13.85 cm). The original window frames are replaced with new white plated wooden frames. Internally, however, it was decided to remove the plaster to leave the original white stonework exposed.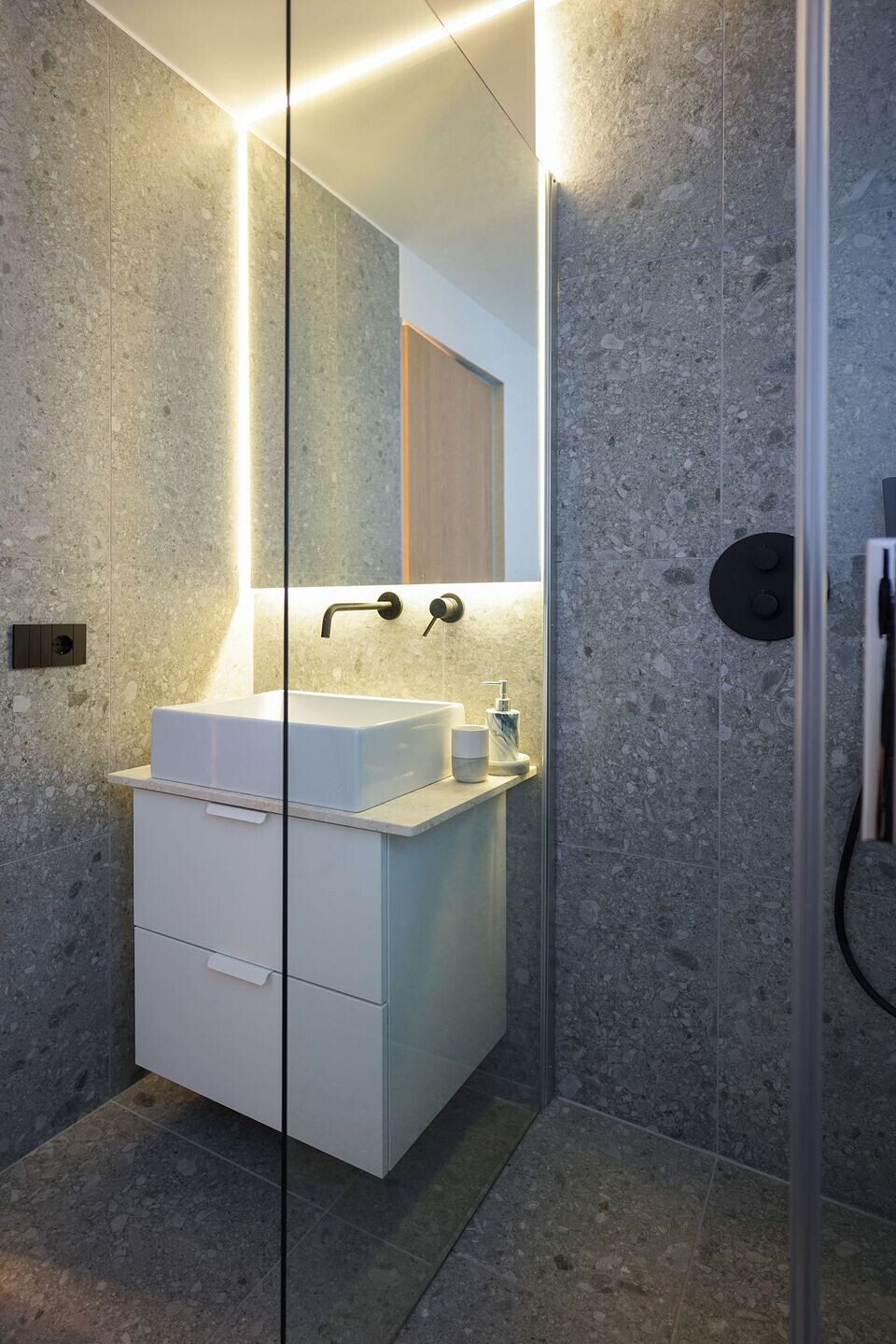 All the air conditioning and heating systems are in a technical room that is not visible from the public space, in order to respect the interior and avoid disfiguring the beautiful surroundings.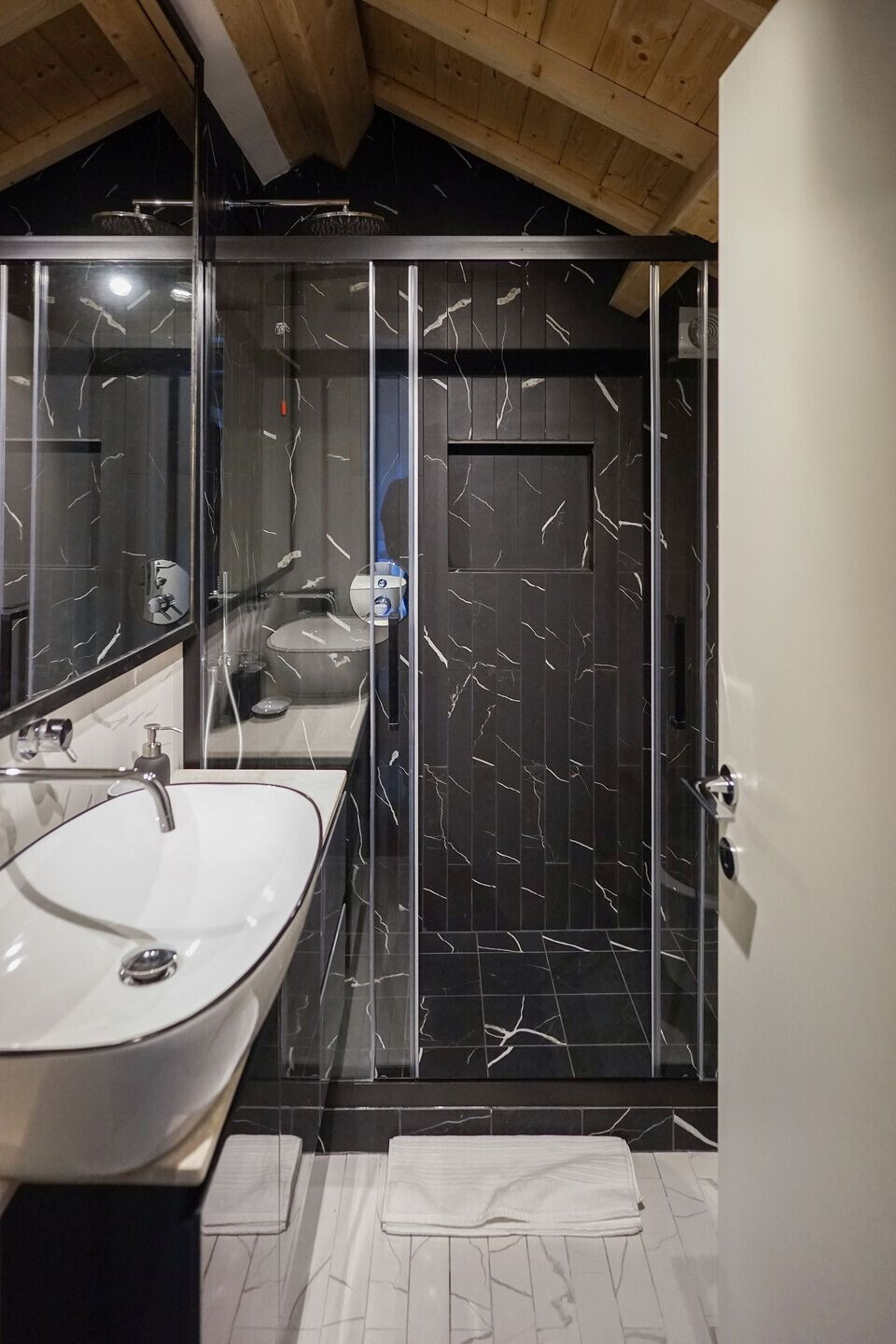 Finally, adequate light is provided to the flat, not only by the internal cavity, but also by the insertion of four new skylights that will allow zenithal lighting and by a terrace recovered by eliminating an addition that does not conform to the historical configuration of the building.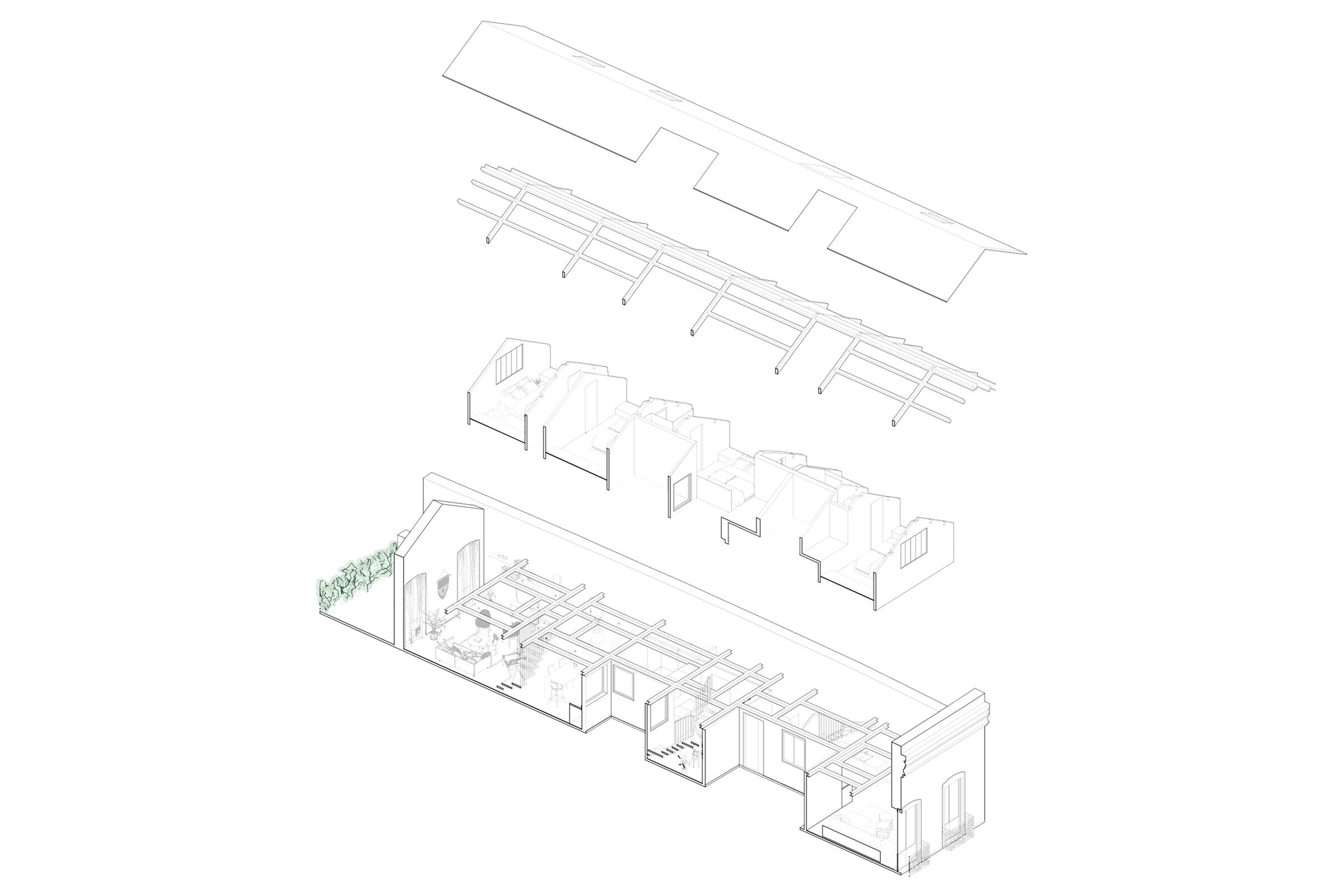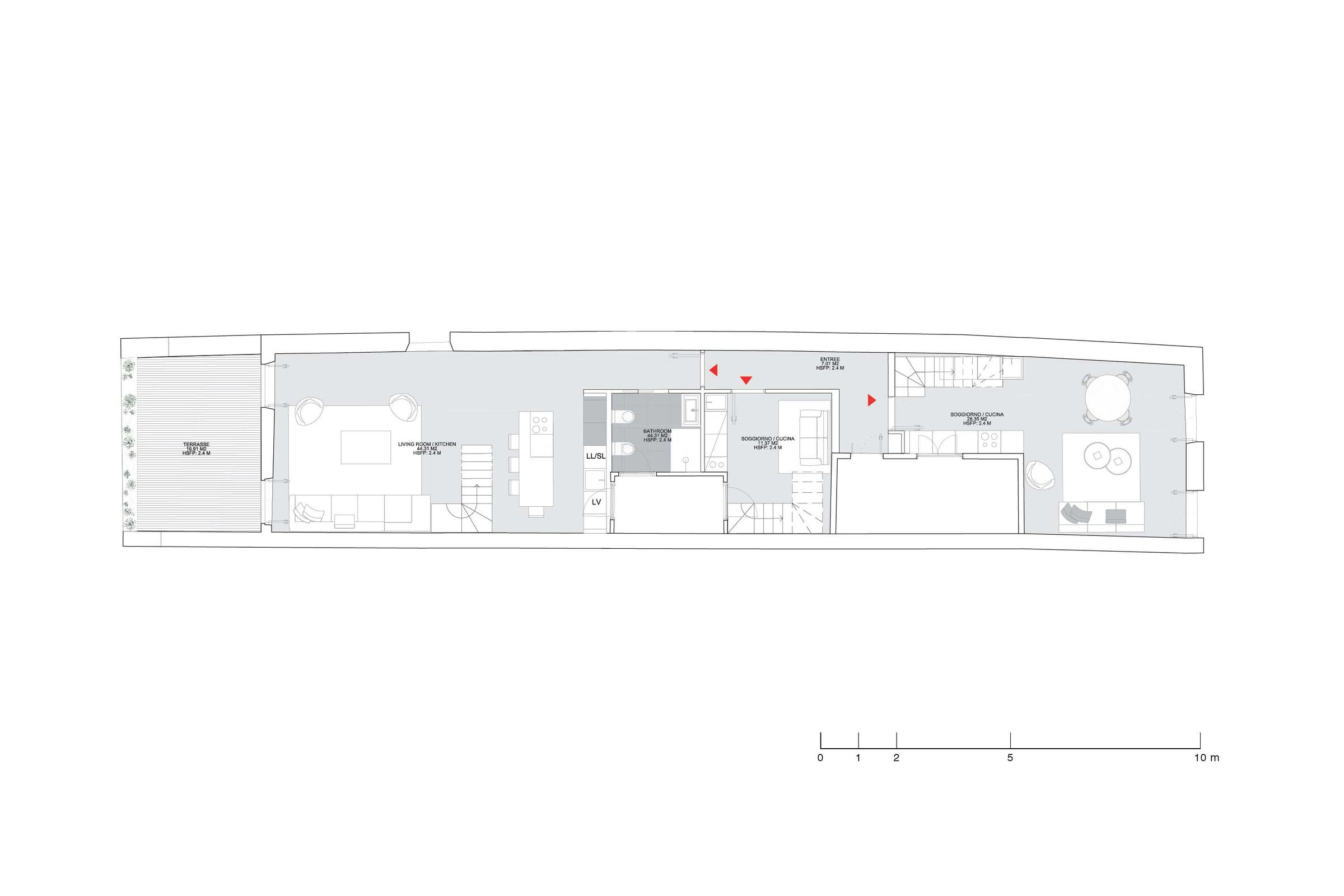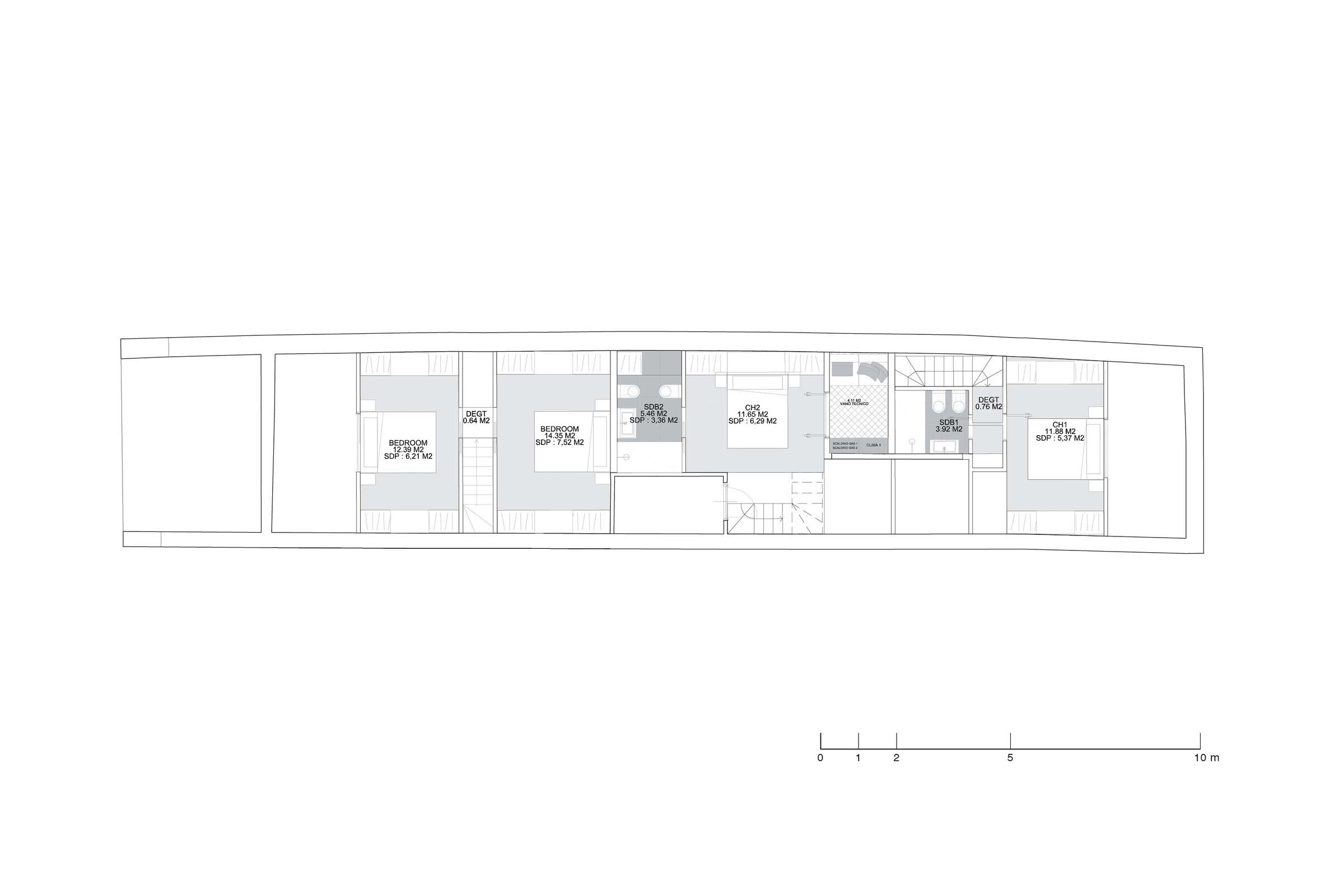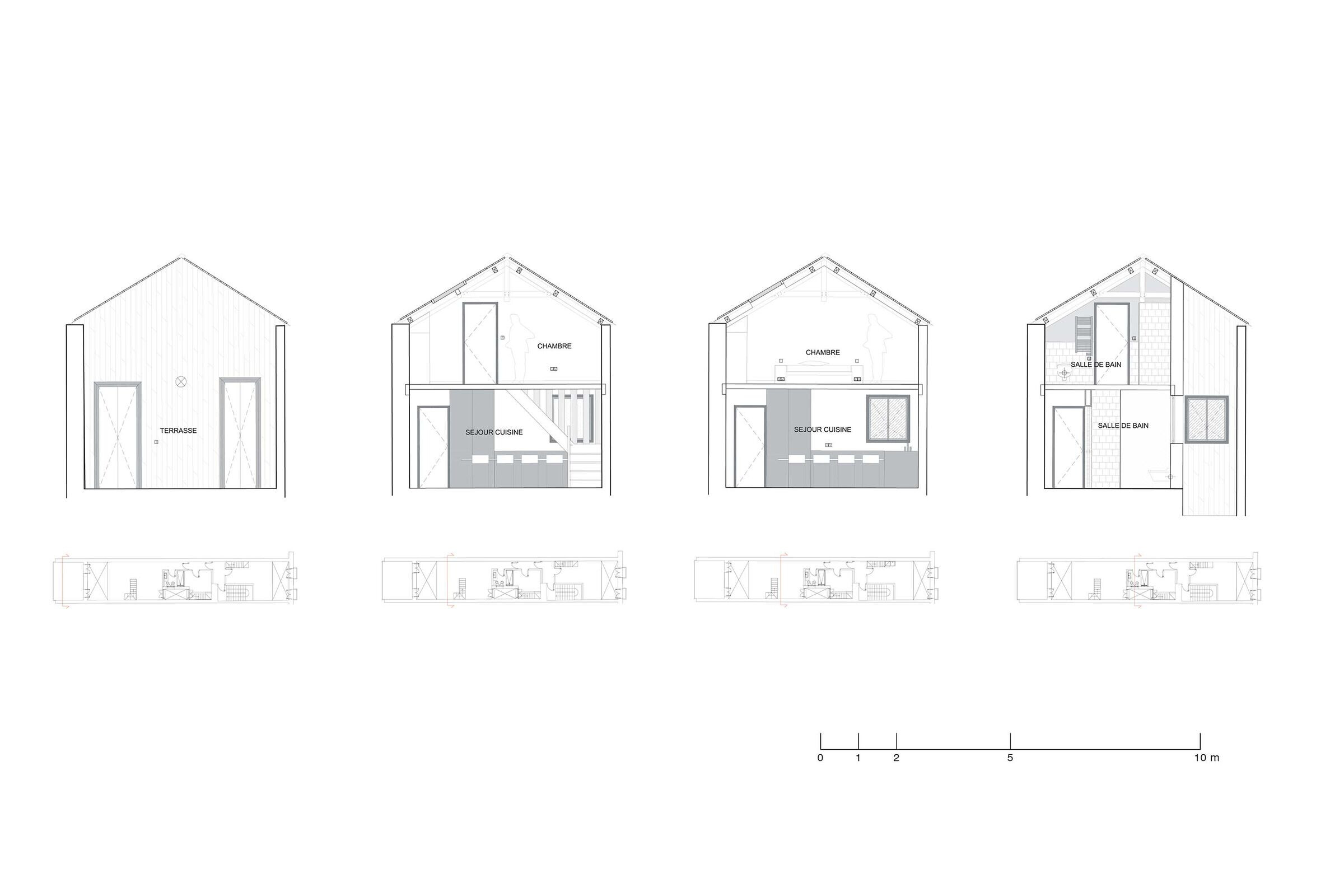 Material Used:
1. Flooring: Tiling 41042, Jungle
2. Doors: Eco Oak, Ferrero Legno
3. Windows: Wood
4. Roofing: Wood
5. Interior lighting: Stan, Faro
6. Interior furniture: AM.PM