Three-storey villa at the foot of Pirin Mountain. At elevation +/- 0.00 there is a living room with double height, library and office.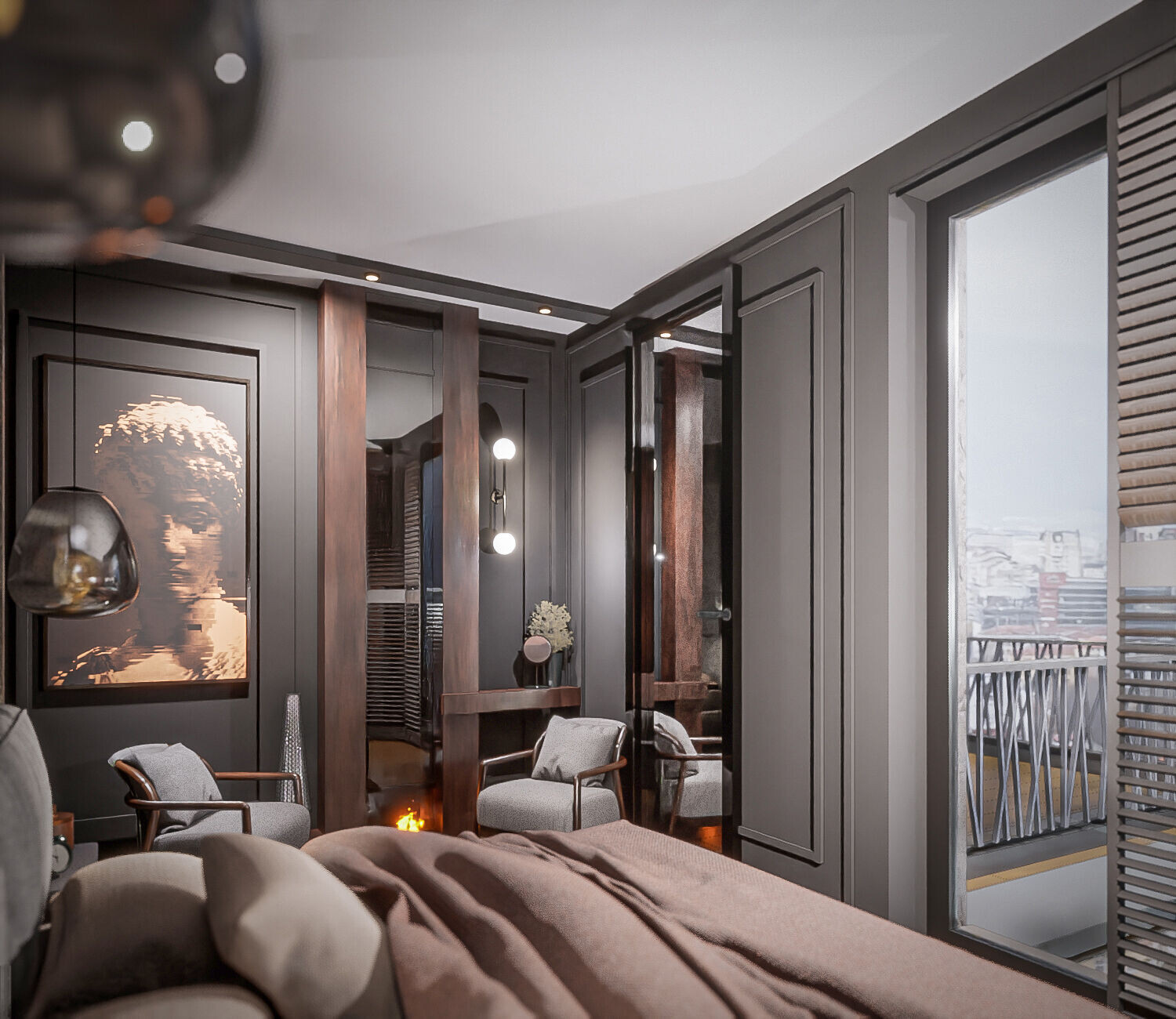 Floor level - 2.80 m. is designed as a relaxation area with jacuzzi, steam bath, small gym and massage studio.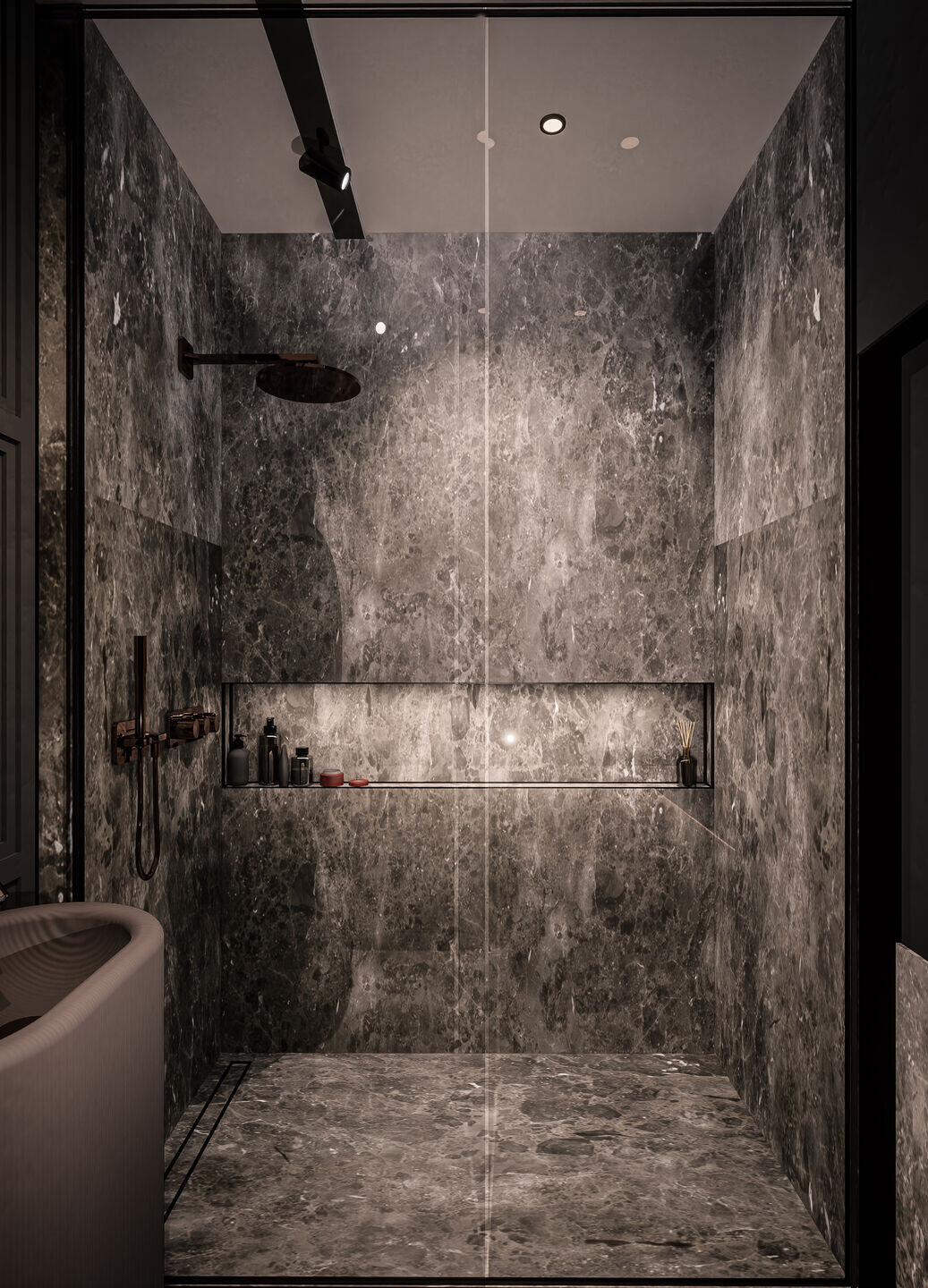 The third floor is entirely dedicated to the bedrooms, which are 3, each with its own bathroom.