In the huge post-industrial complex of Sugar Factory Żnin (over 40,000 m2 on 35 ha of land), the MIXD studio was responsible for the interior design of the A3 building. A large part of it is occupied by an aquapark - an ideal place for families with children to relax. In order to slightly soften the interior climate of the former production hall with 8-meter-high brick walls and a visible steel roof structure, the designers from MIXD proposed a bright, pastel interior inspired by sweets. "Although we are dealing with a post-industrial facility, we did not want to add artificially created 'industrial' elements to the original fabric of the building. The water park is a space for fun - we preferred to look for the associations behind the word sugar, to play the role of a child who imagines a fairy-tale sweet factory. " - says Piotr Kalinowski from MIXD.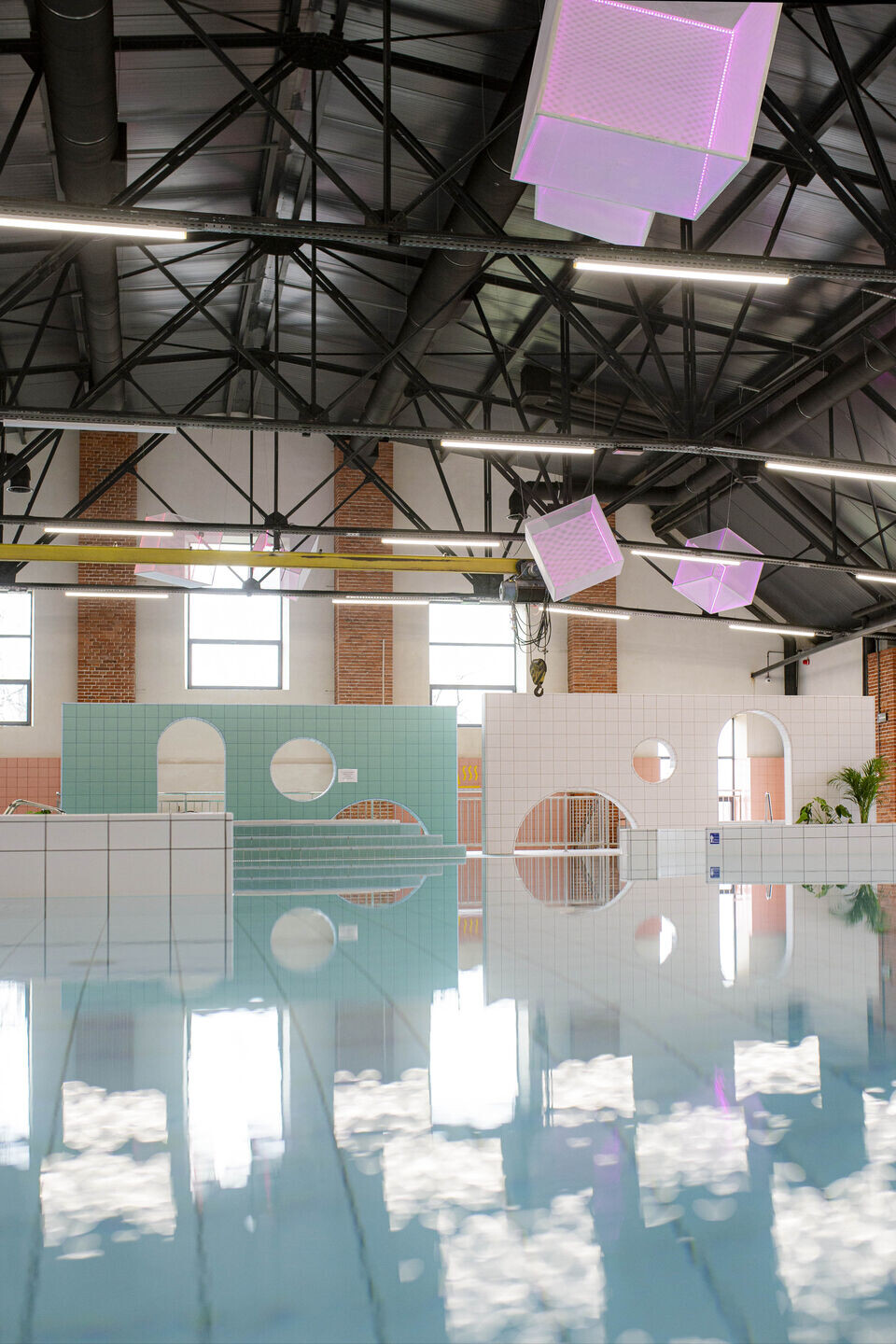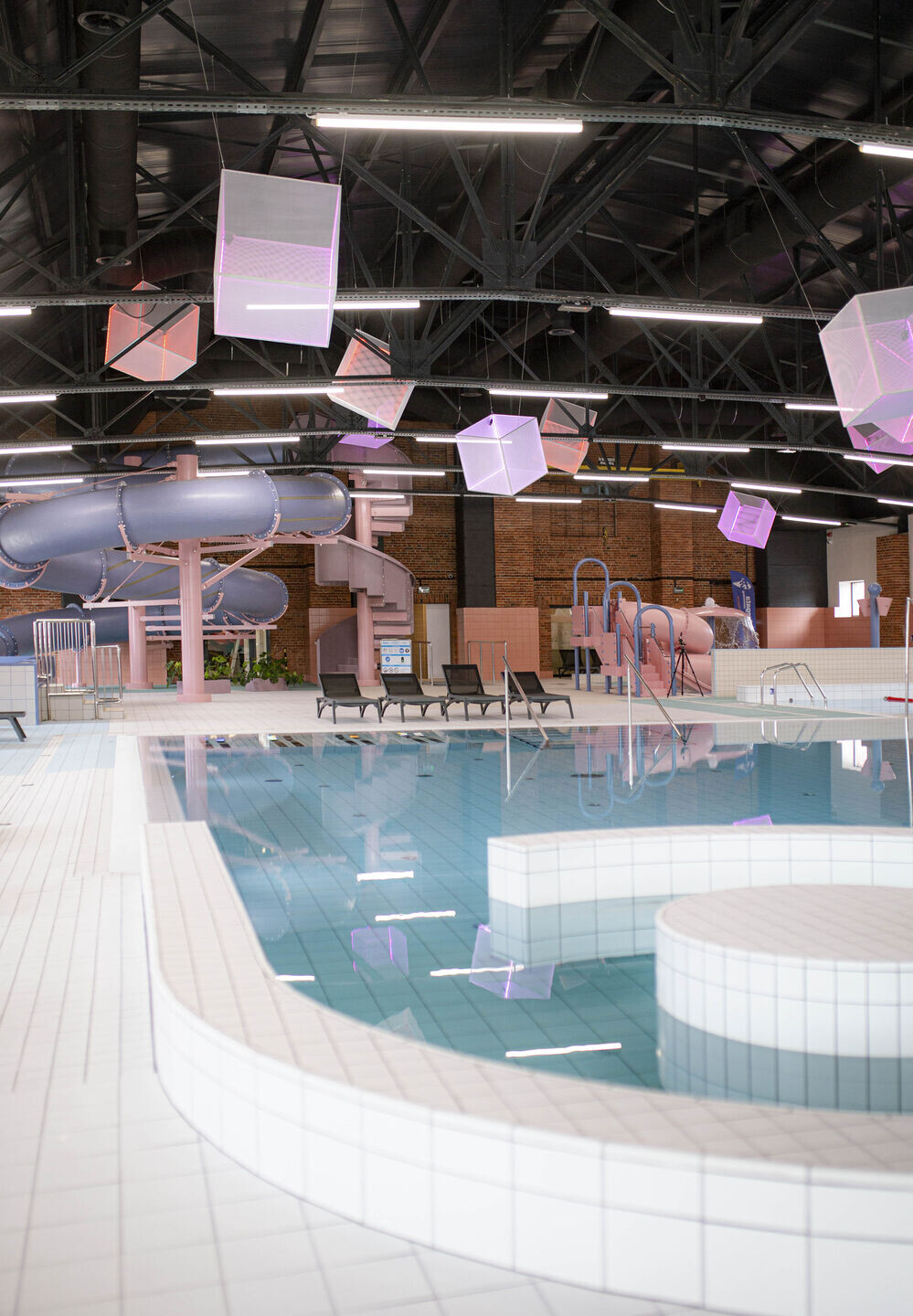 Huge lamps, designed especially for the interior of the water park, are made of expanded metal. They look like gigantic lumps of sugar that are about to fall into the pools and turn their contents into sweet syrup. Their irregular arrangement enhances the impression of dynamic movement. The rest of the interior is drowned in candy pastels, well-known to admirers of powdery peas. The illuminated pools are tempting like huge portions of jelly. In turn, square tiles are an element of nostalgia - once ubiquitous in every bathroom, in every swimming pool, in schools, kindergartens, and homes, they transport older aquapark users back to the 1980s and childhood memories. The pastel interior is also perfectly combined with exotic plants - looking at them, it's hard not to start humming "Club Tropicana".
It is also worth mentioning that Sugar Factory Żnin is one of 25 Polish facilities nominated for the European Union Prize for Contemporary Architecture - Mies van der Rohe Award 2022.