What was the brief?
We used tone-on-tone colour and space layering to reinvigorate this grand double storey heritage house in Balwyn.
We amplified the great features of the original house and got playful with referencing them in the contemporary rework. The existing arches of the library and the yellow, pink and green terrazzo of the existing bathroom were repeated thematically. Our clients wanted a high quality and contemporary outcome that nodded to the existing house's Art Deco glamour, whilst staying within their budget.
What were the key challenges?
The existing programmatic layout for the Kitchen-Family room felt too small. We were asked to achieve the extra space without increasing the footprint of the existing house. We realised that the size of the spaces was sufficient, but as they were closed off from one another the flow was awkward, and walking through the utility areas between Dining and Kitchen was an undesirable program. The existing house had wasted spaces that nobody used, so we first rethought how the rooms would be named. This allowed refreshed thinking for replanning and incorporating key concepts into the design.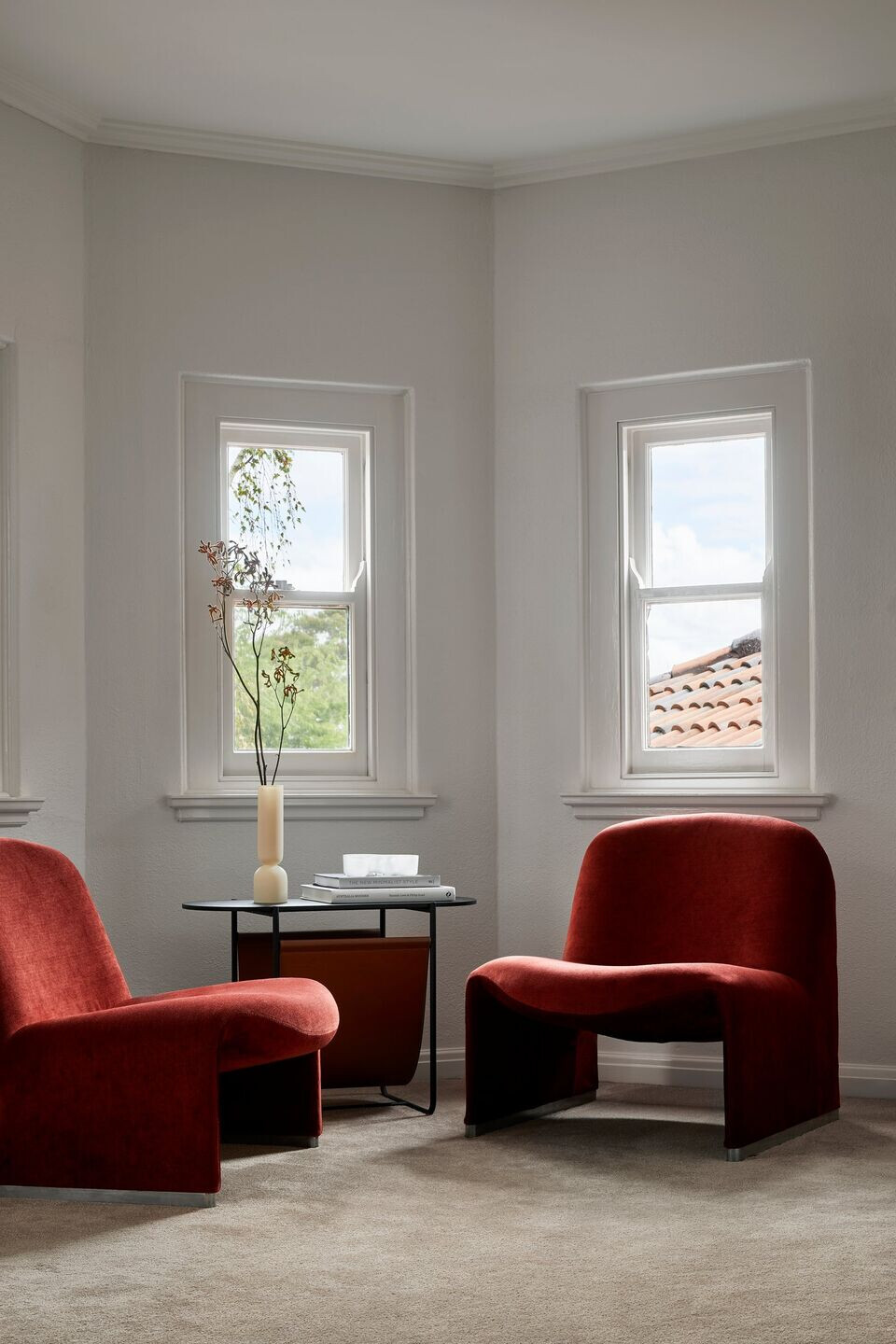 What materials did you choose and why?
The layering and borrowing of space, light and tone allows for the house to become larger, functional, moodier and a beautiful home to inhabit. We took cues from the history of the house to inform our design response and incorporated contemporary design strategies to update the house to the clients' living values.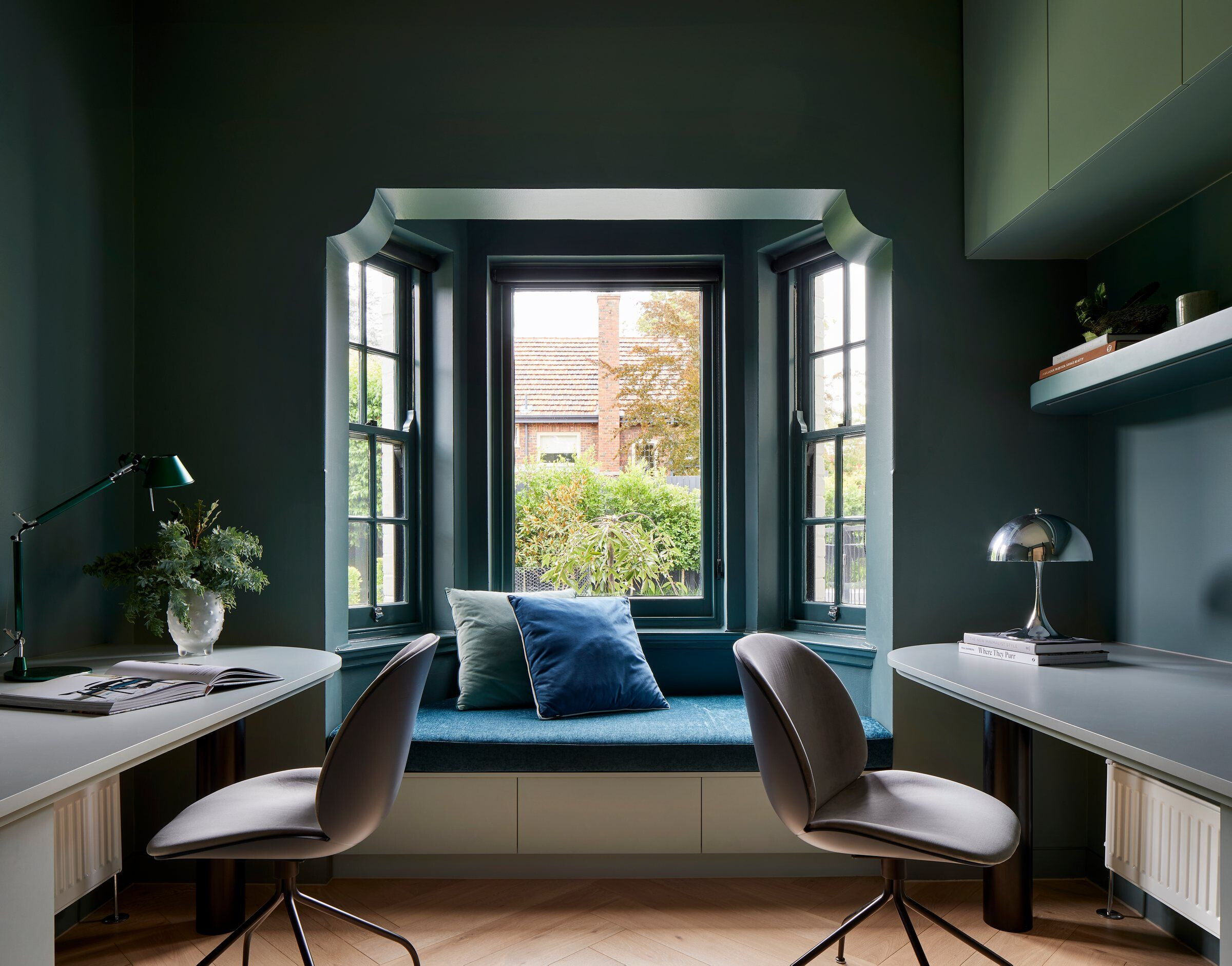 We like to weave change over time into our work. Changing light, weather, and seasons are always considered. But also cultural notions of the past and future. By reimagining classic pieces and referencing the history of a building we can evoke feelings, somewhat nostalgic. It is also a sensitive and respectful approach to natural resources lifecycles. Why stick to new when we can add emotional depth by recycling and reusing?
Material Used:
1. Flooring:
Timber Flooring, Oak Ryde Herringbone, Havwoods
Floor Tile, Butterfly, Perini
Floor Tile, Atlantic Range Rain, Perini
2. Windows: Steel and Aluminiuim, AWS