Interpreting the classic grandeur of old Armadale with contemporary detailing and form, Armadale Residence skillfully balances the demands of modern living with an enduring design sensibility.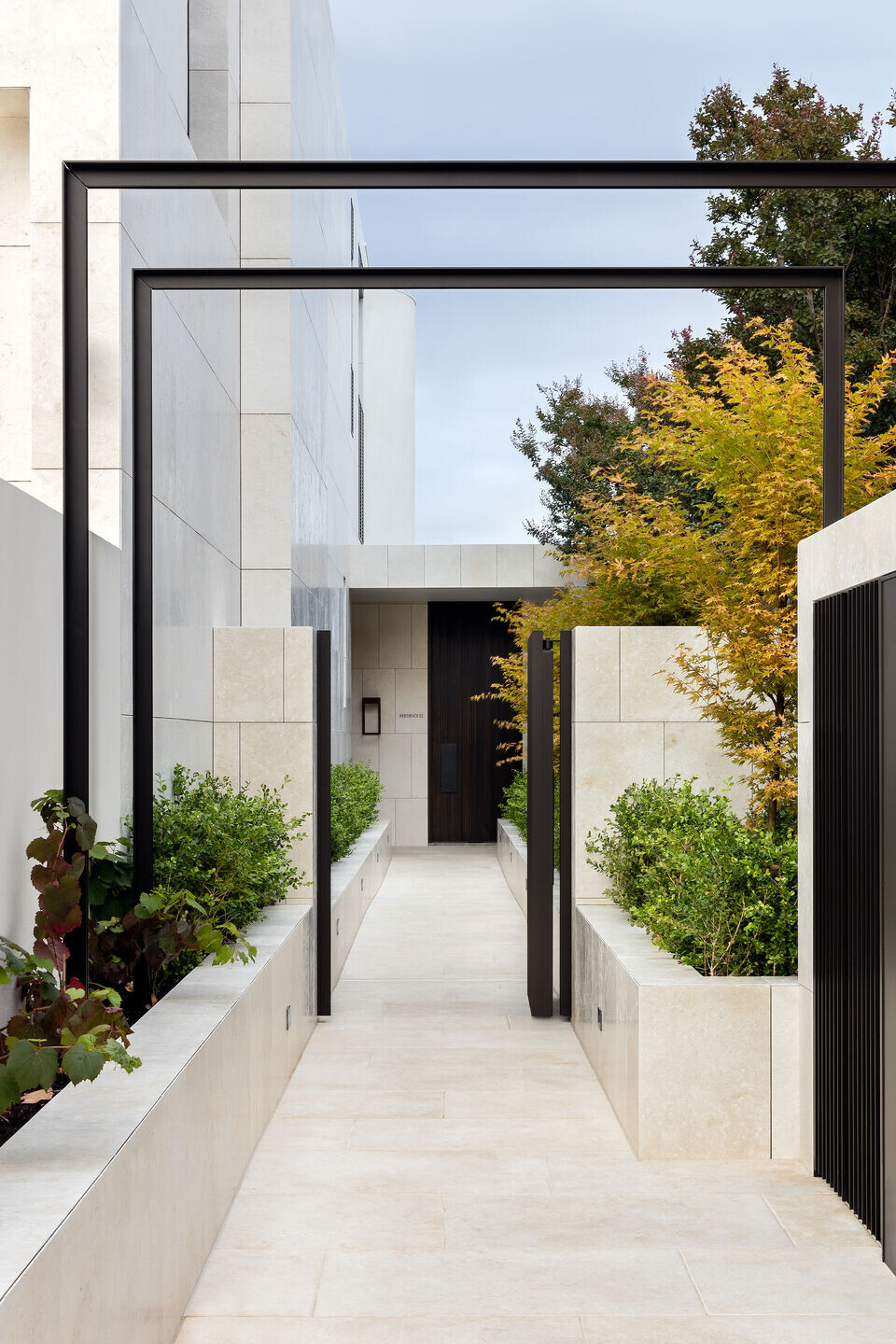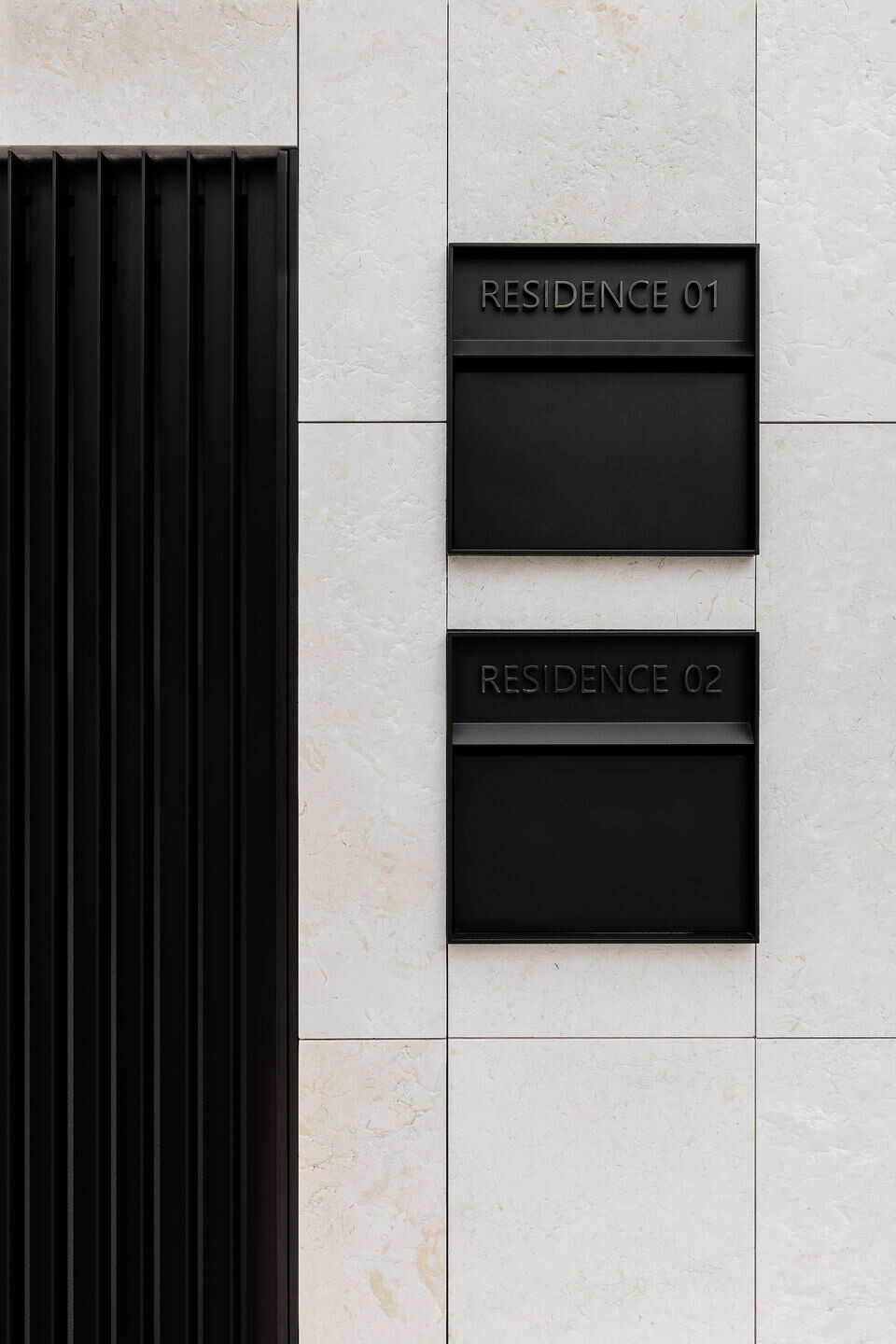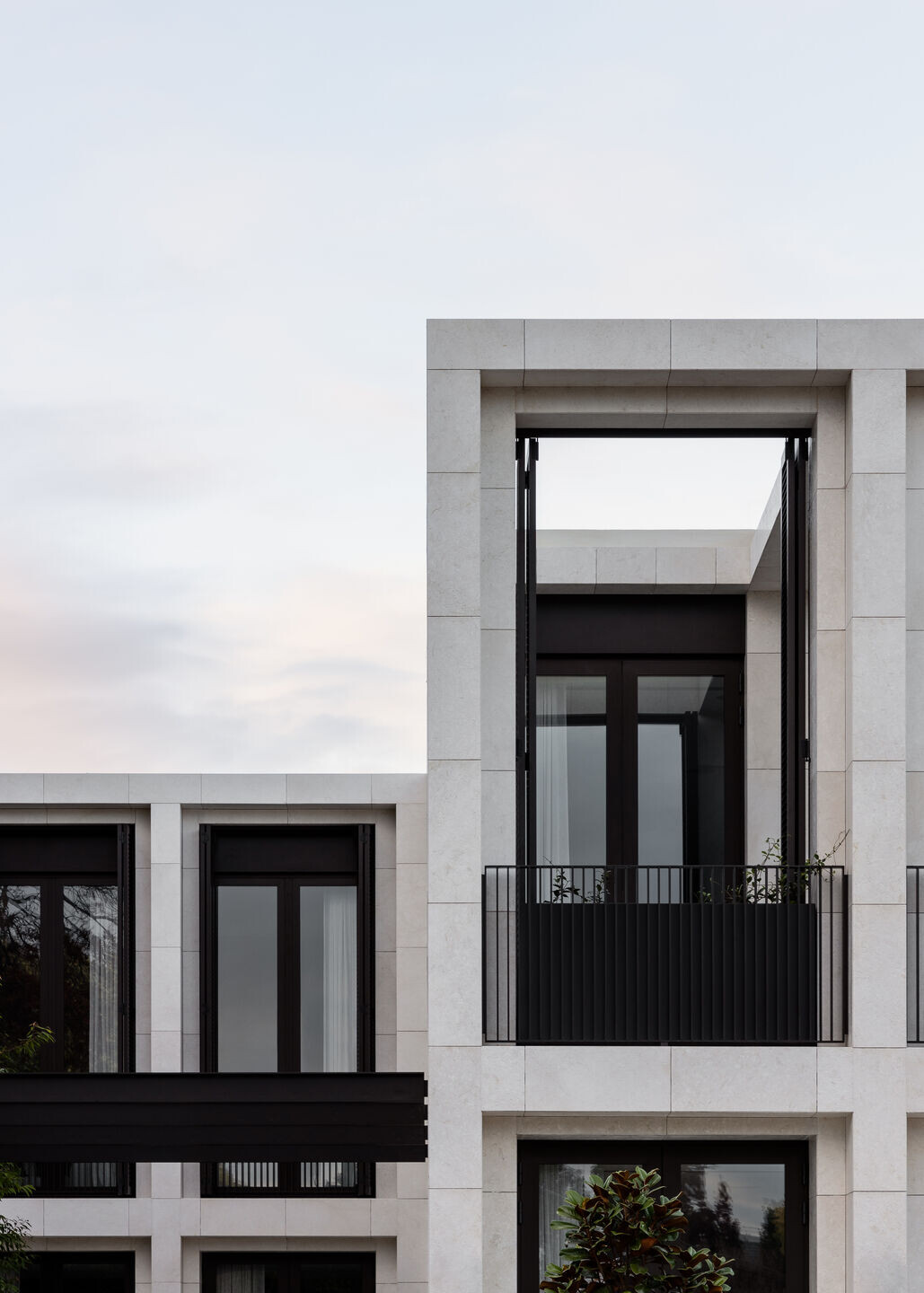 Armadale Residence brings together the expertise of two of Australia's finest designers; Conrad Architects and Mim Design, applying a holistic approach to deliver a residential proposition of exceptional quality. The project is driven by a shared reverence for timeless design, tactile materials and quality, addressing the client's brief for an elegant and comfortable home of generous proportions, befitting its prestigious location.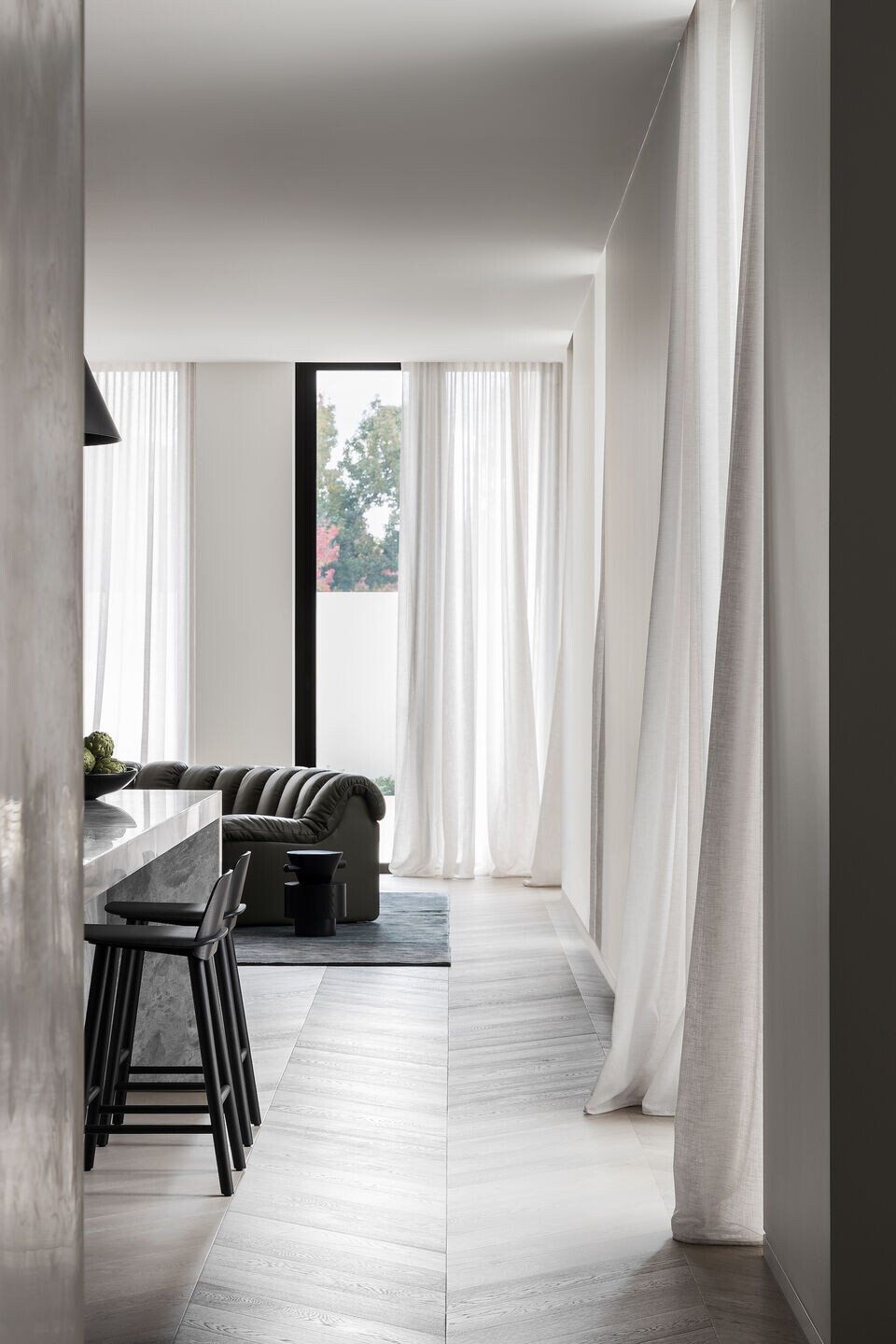 Conrad Architects' interest in pure architectural expression informed a classic building facade that pursues the enduring architectural principles of proportion, structure, scale, and geometry. Deep colonnades of weighty limestone express timeless restraint, solidity and structure, while openings of elegant vertical proportions are finished with bronze French doors, balustrades, planter boxes, and louvred screens, allowing occupants to adjust the building envelope in response to their desired level of privacy, enclosure and shading.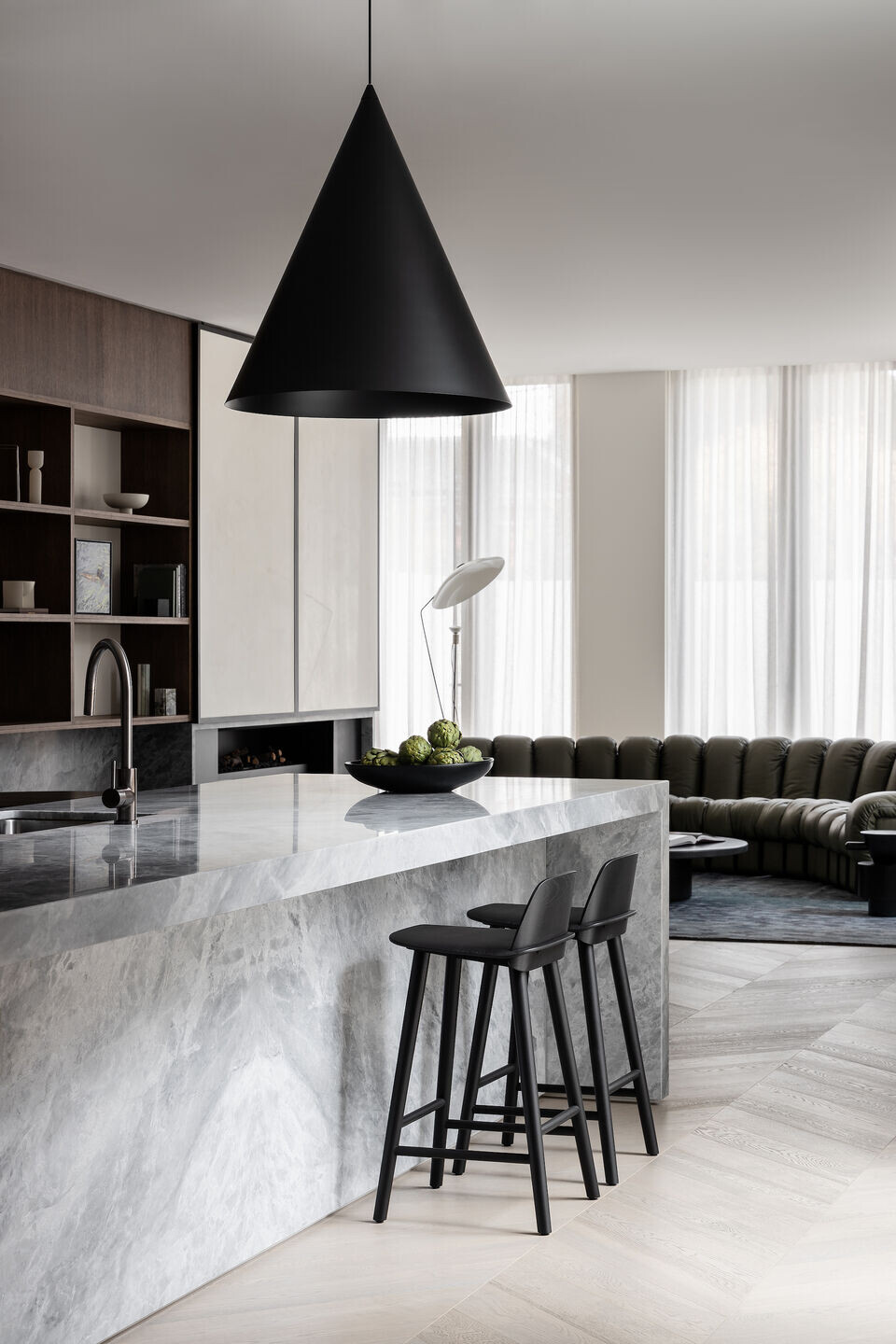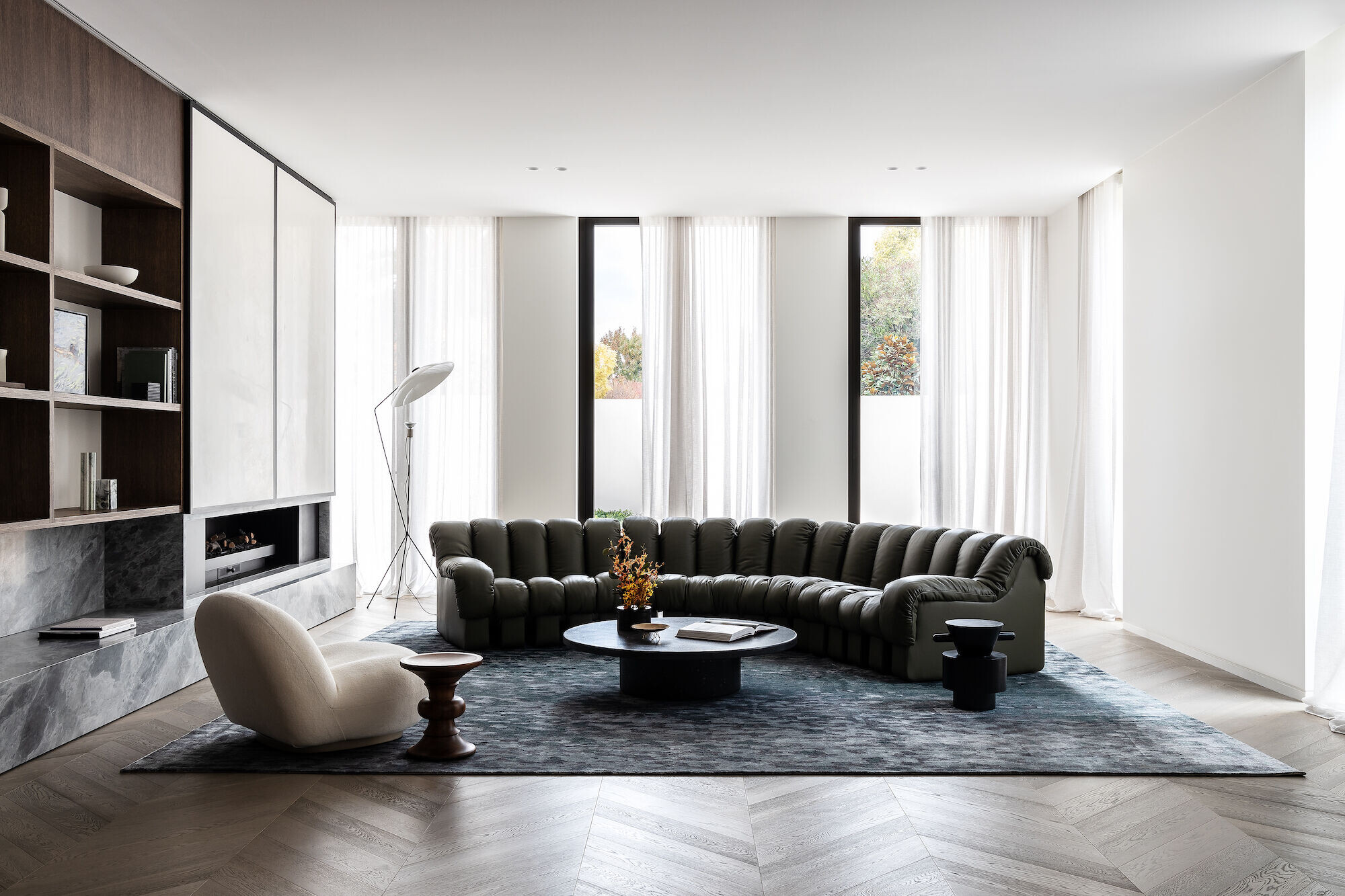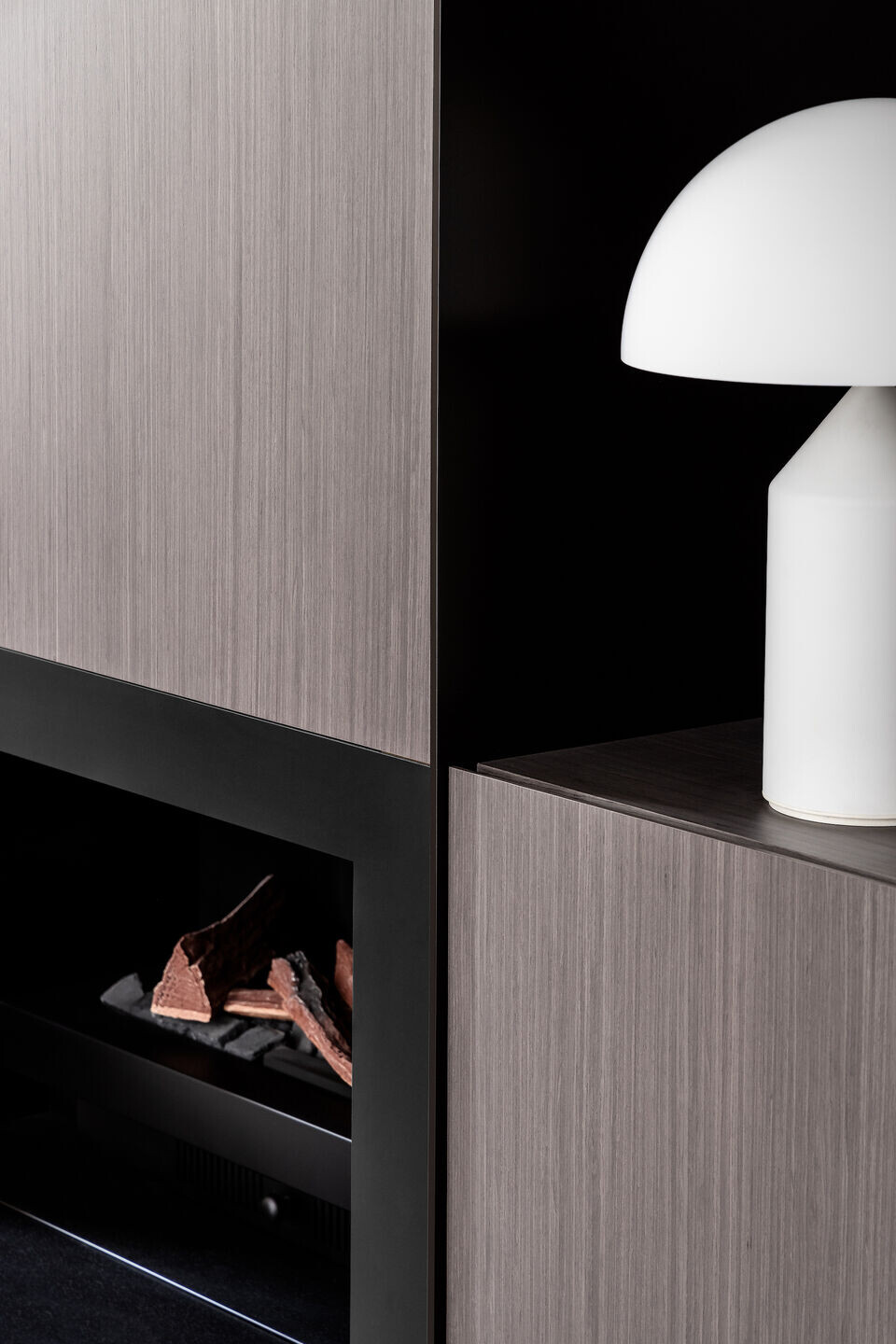 While the strength of the architecture establishes a legible exterior expression, the design was led by Conrad Architects' meditation on the quality of interior space. Thoughtfully crafted by Mim Design, the internal planning is driven by aspect, with each space arranged to maximise access to light and landscape.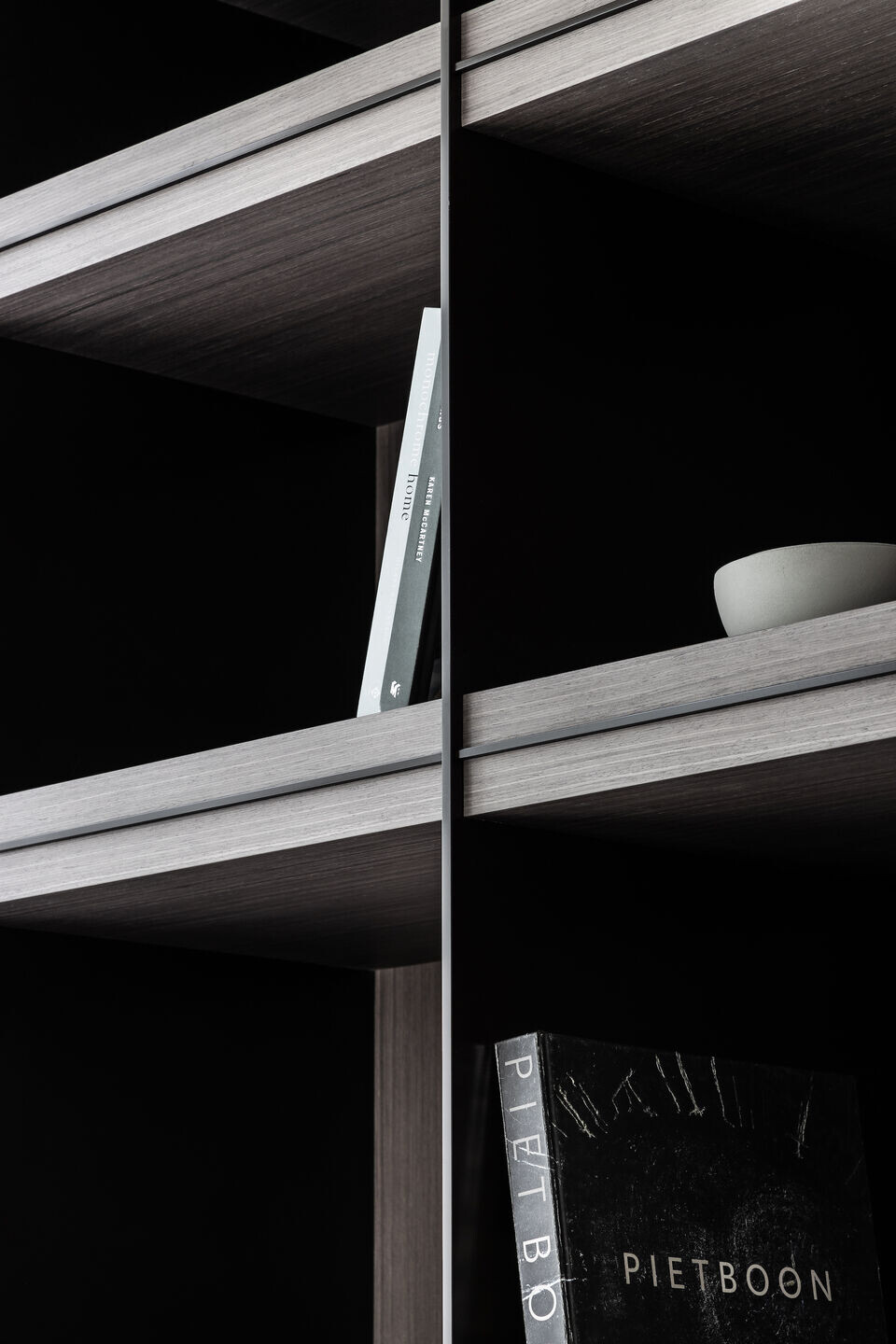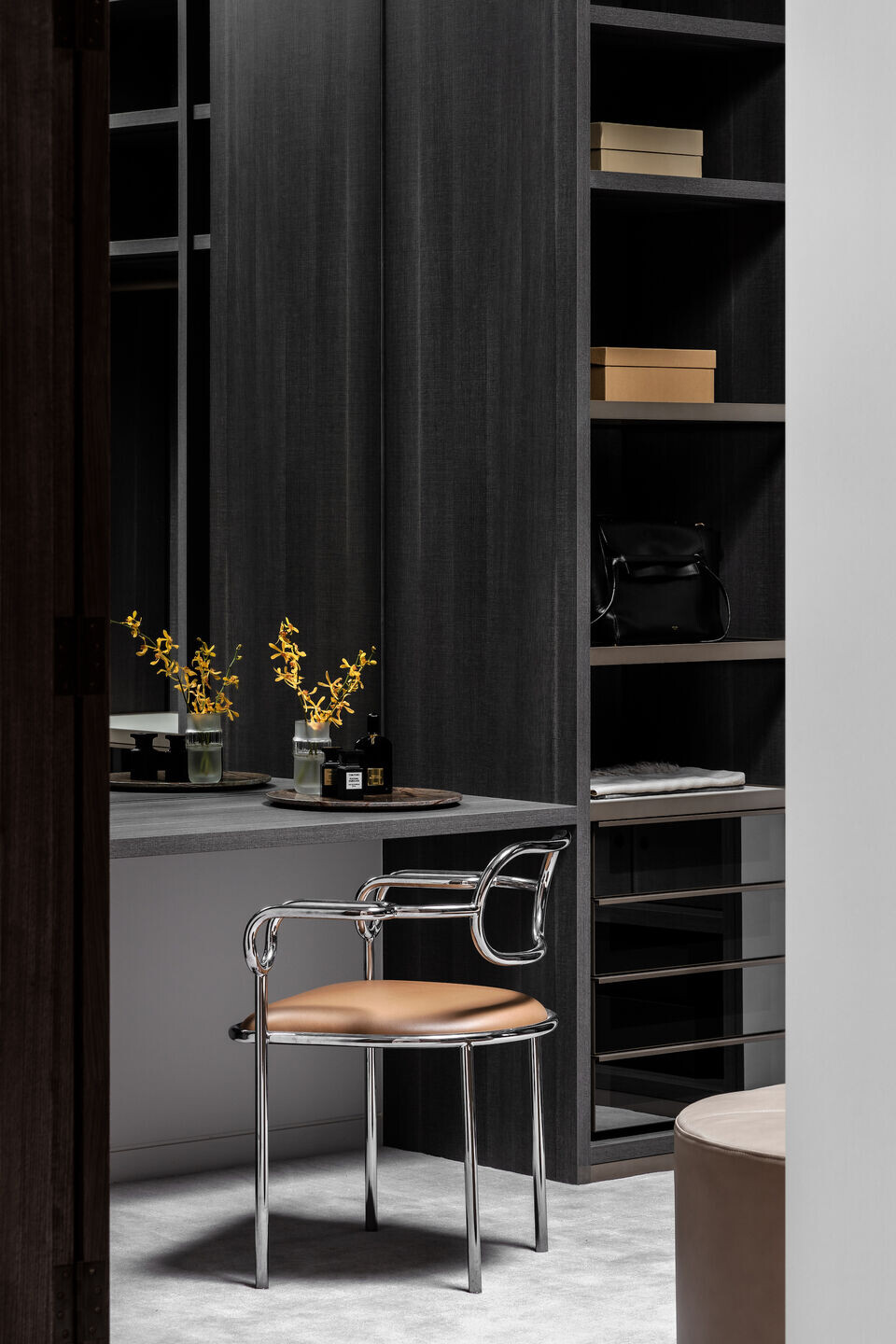 The residence is defined by a linear circulation spine directly linking the front and rear and affording separation between public and private zones. The open kitchen, living and dining areas unfurl as light-filled and luxurious spaces for living, presenting framed views to a manicured garden by Paul Bangay Garden Design.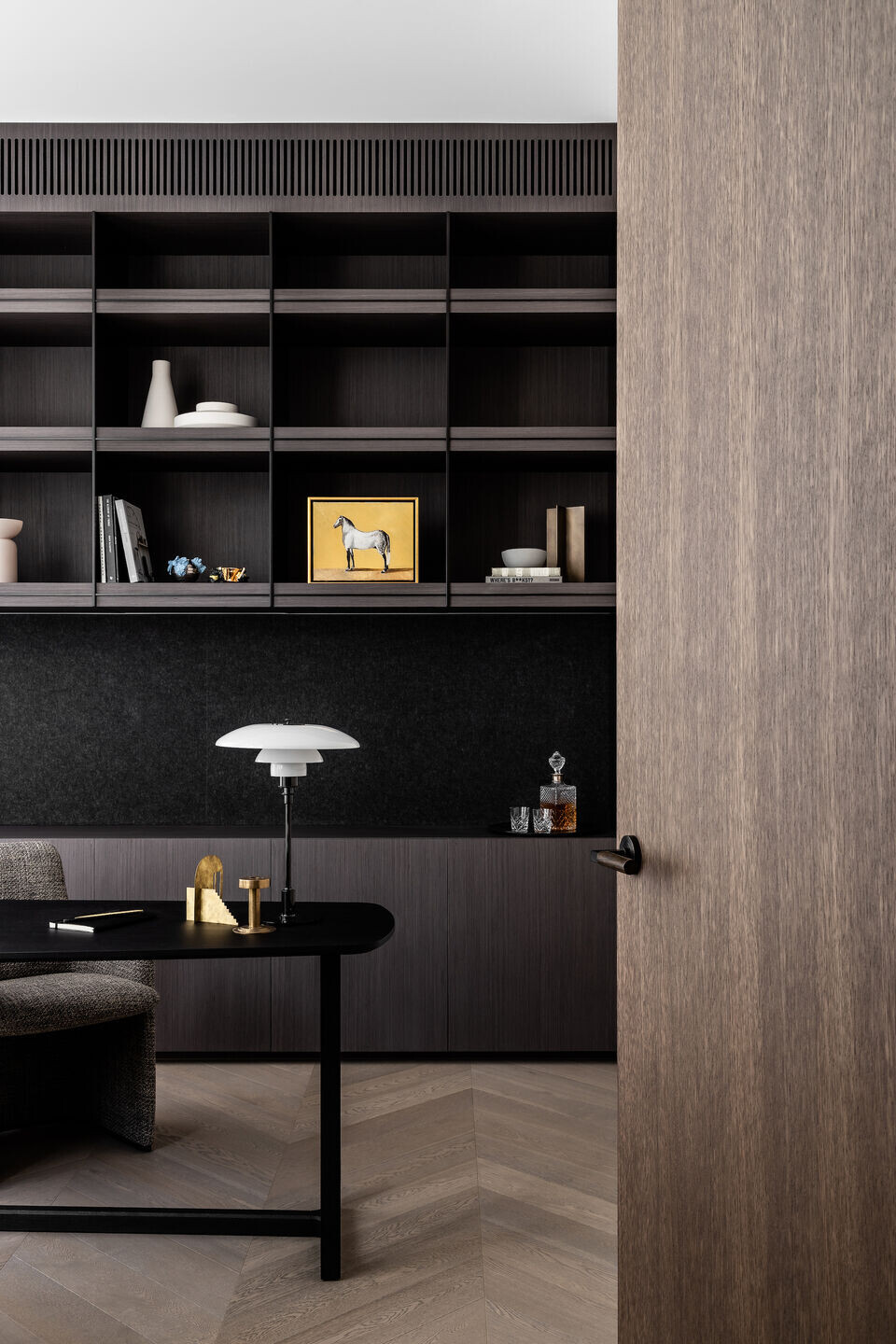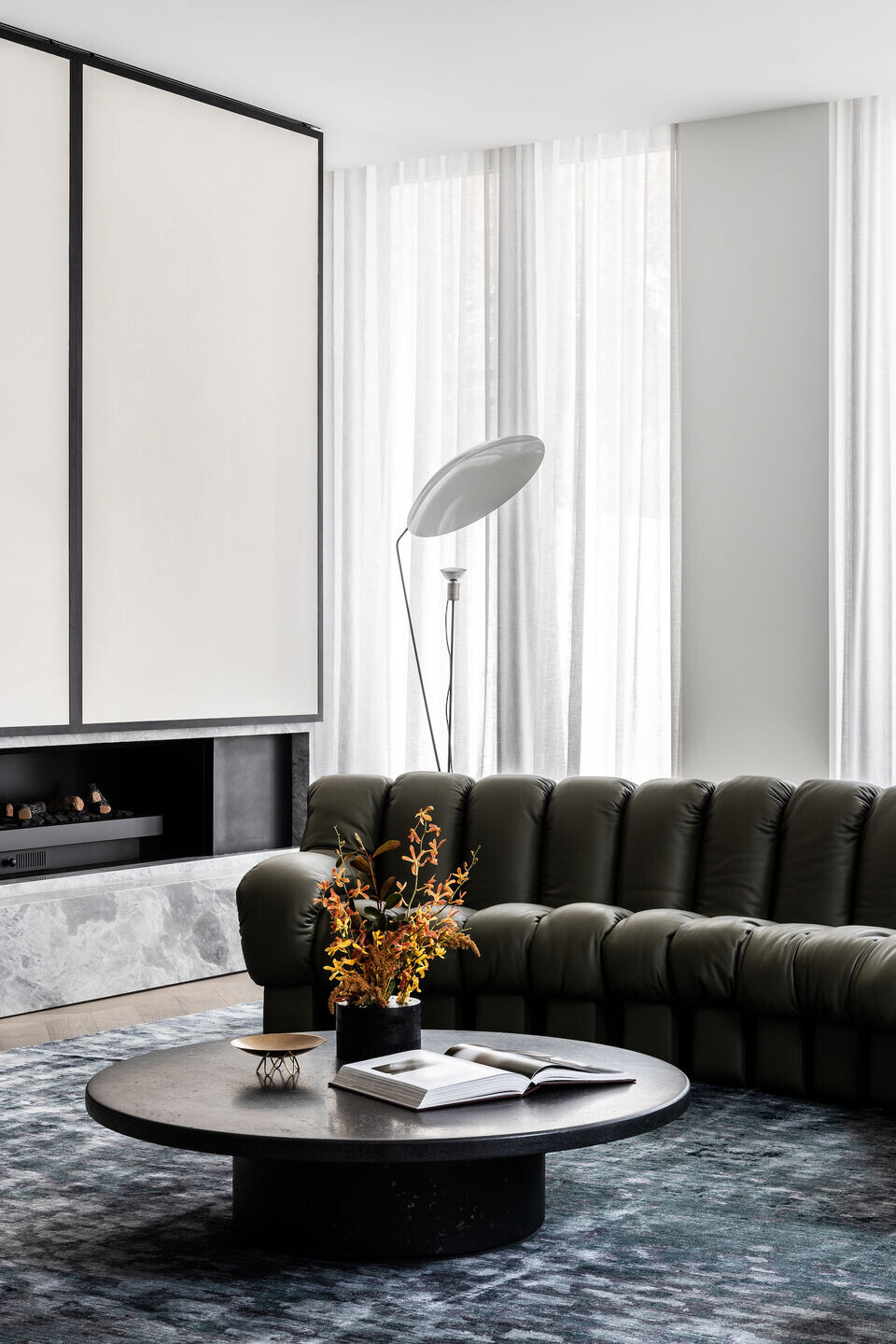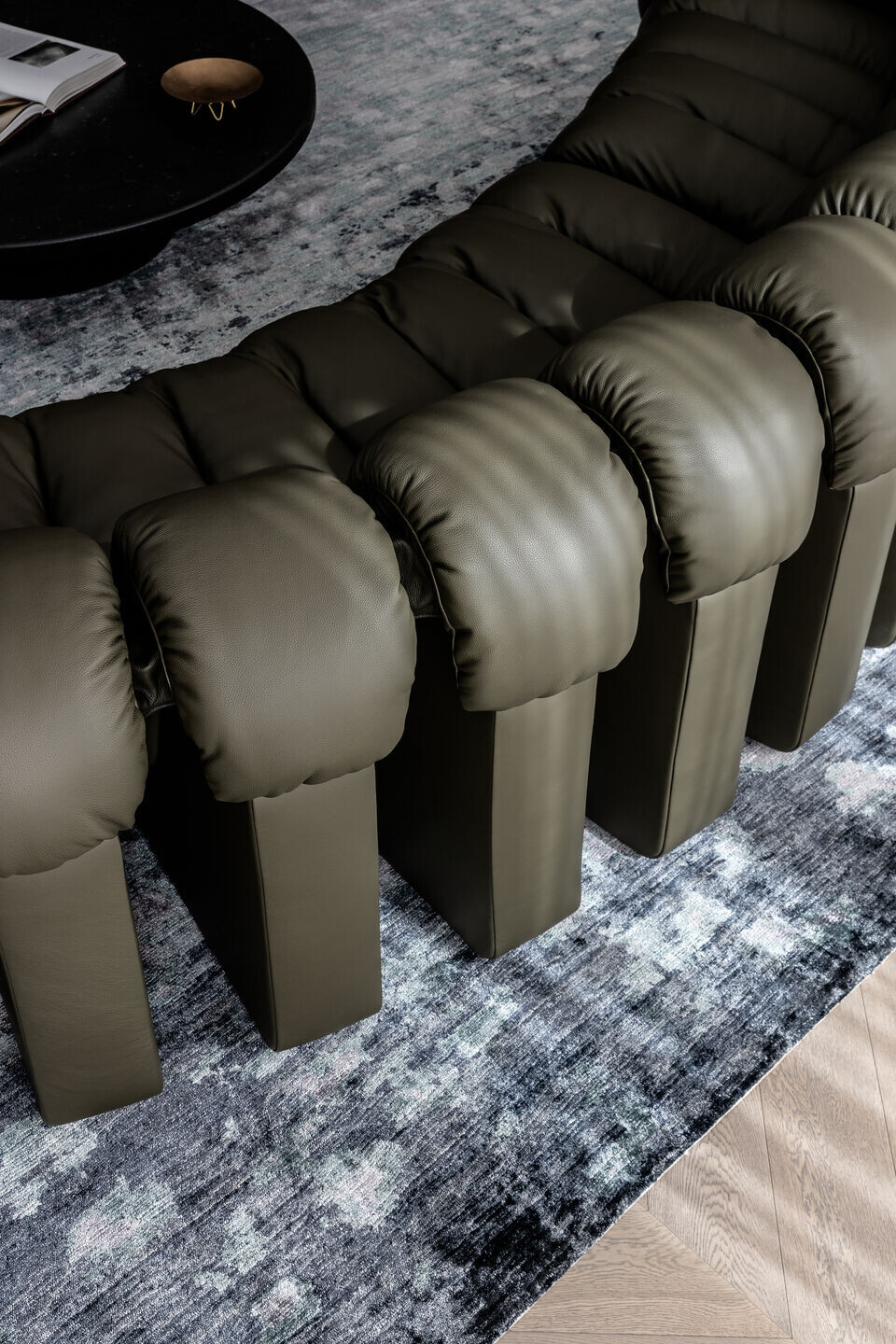 Mim Design's signature approach sees a sleek composition of refined forms come together with sculpted elements, establishing a captivating play of proportions. Chevron timber flooring, cut and loop carpets and polished plaster walls create timeless appeal, complemented by cloudy Versilia Marble, rich timber joinery and gunmetal tapware.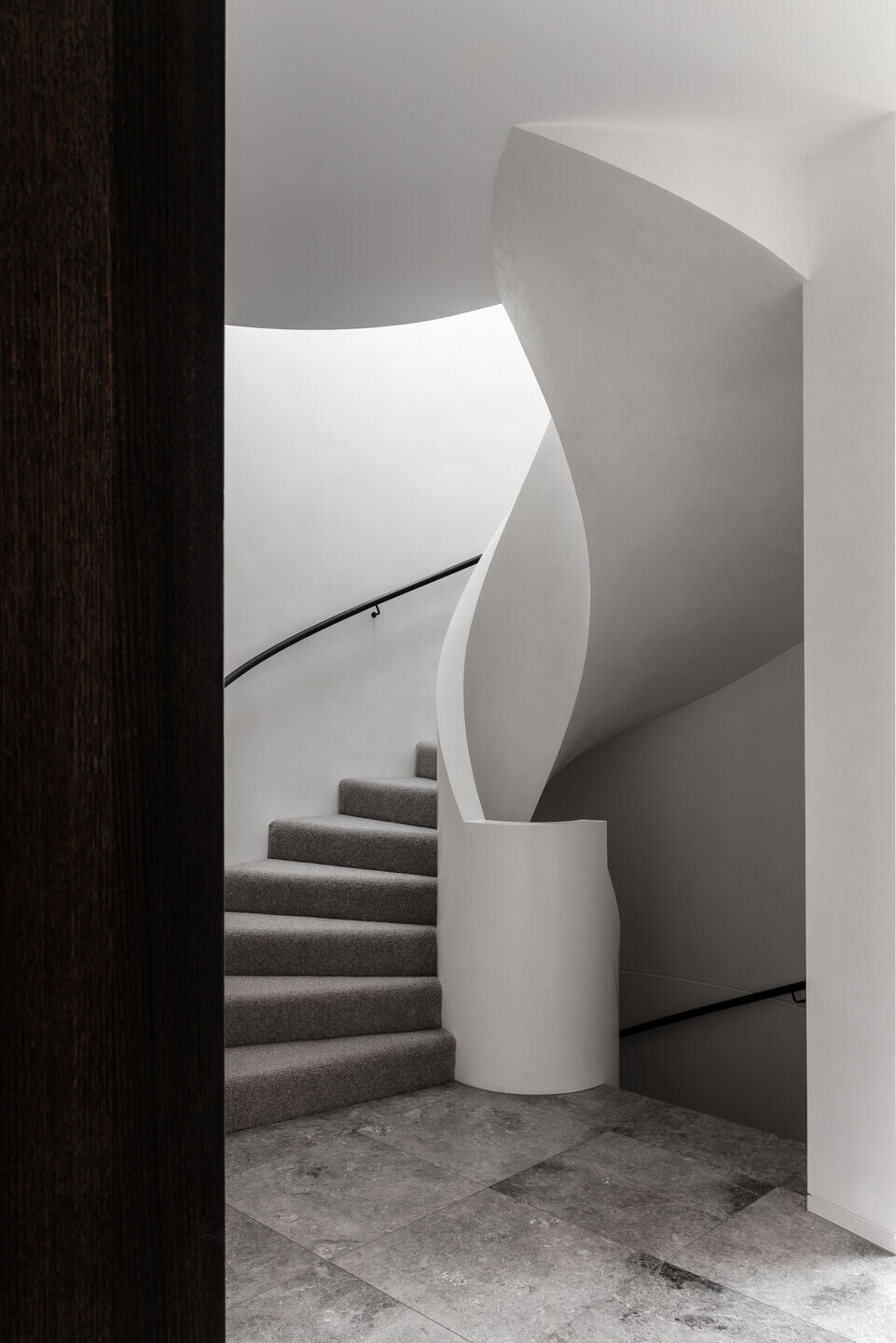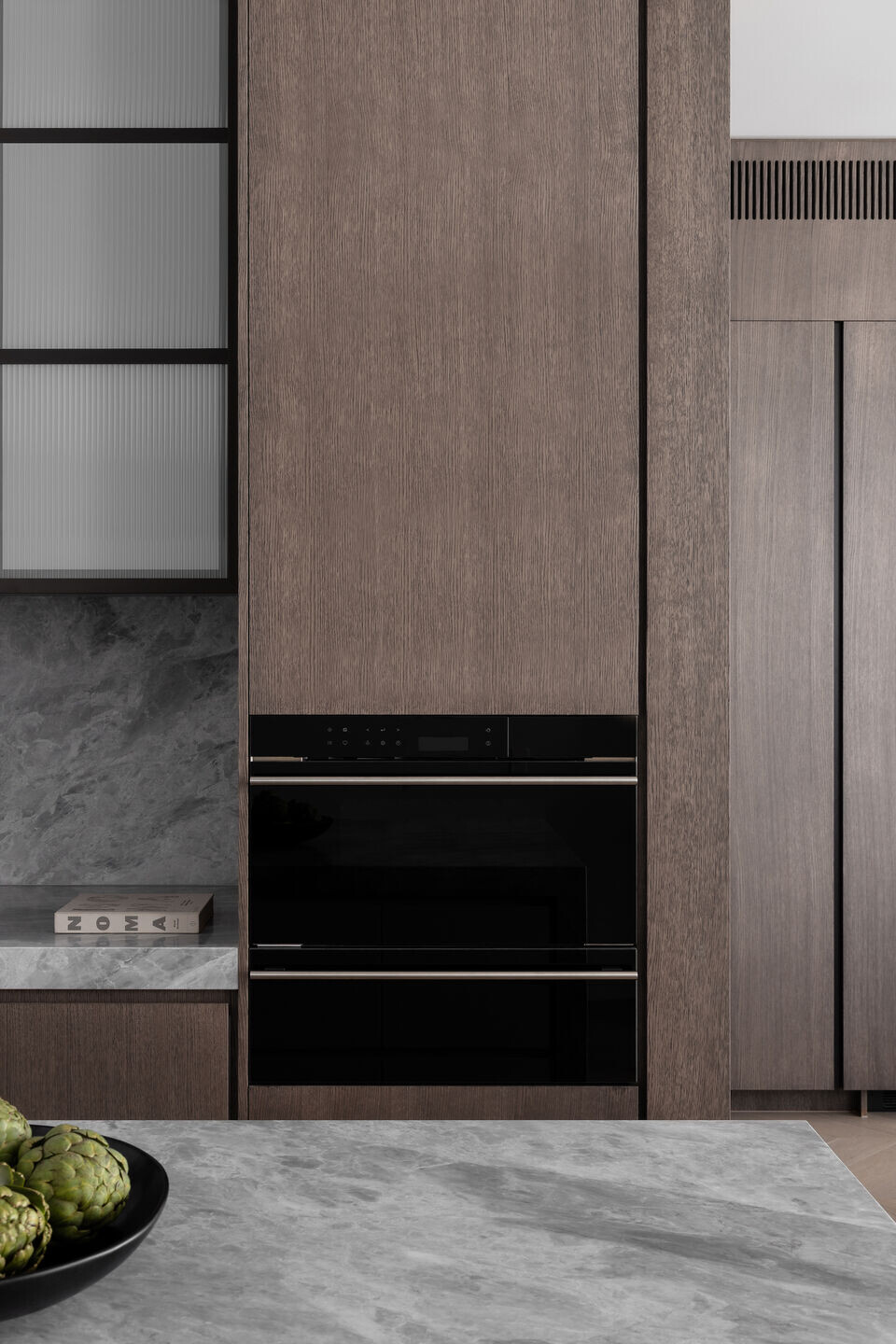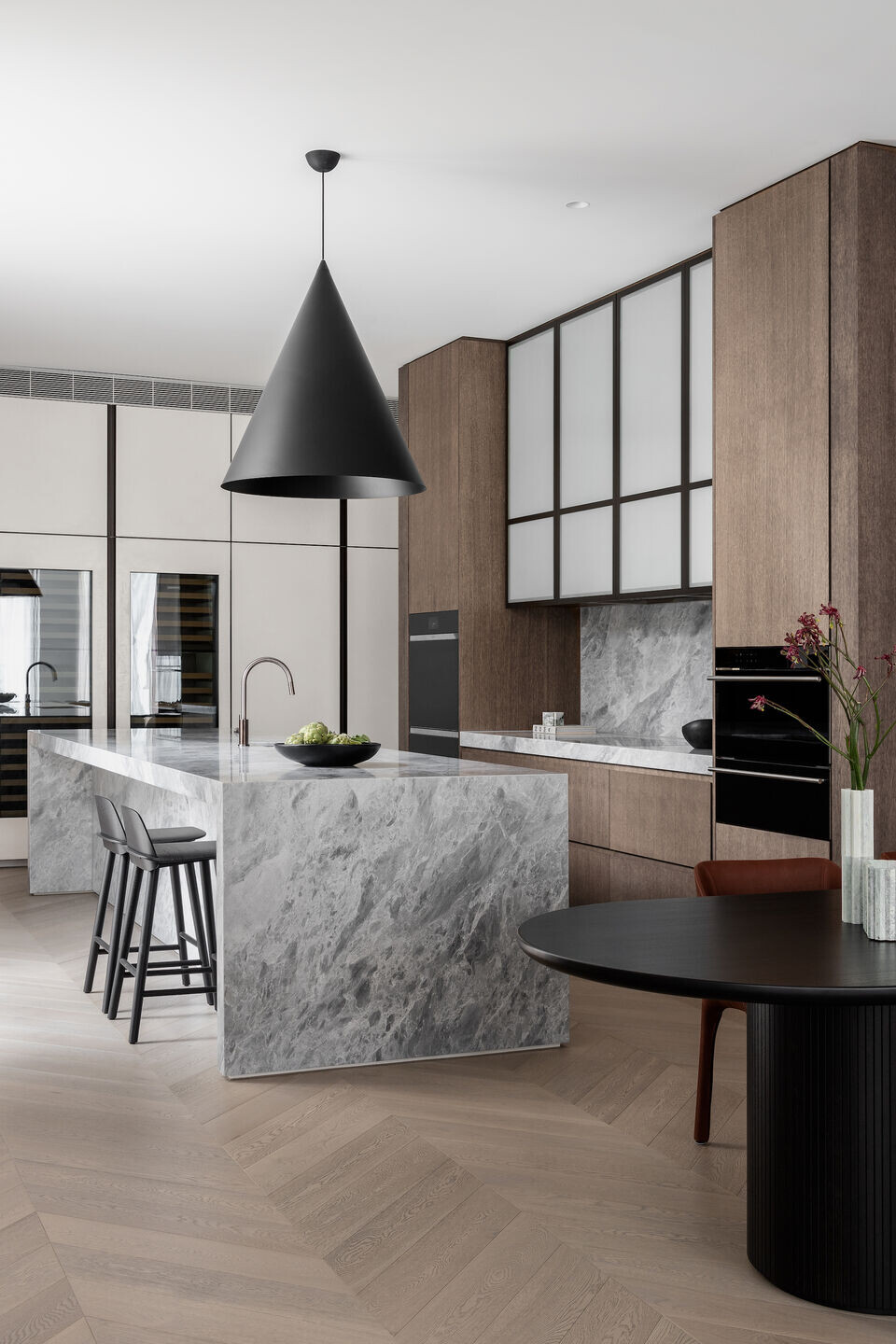 Private spaces are given equal consideration, crafting quiet moments of solace. Study spaces embrace a darker palette of timber and bronze, while the expansive master suite assumes a softer feel, combining warm neutral and caramel hues. These subtle contrasts in finish echo the framed effect of the building facade, creating openings and portals between spaces that heighten the sense of transition.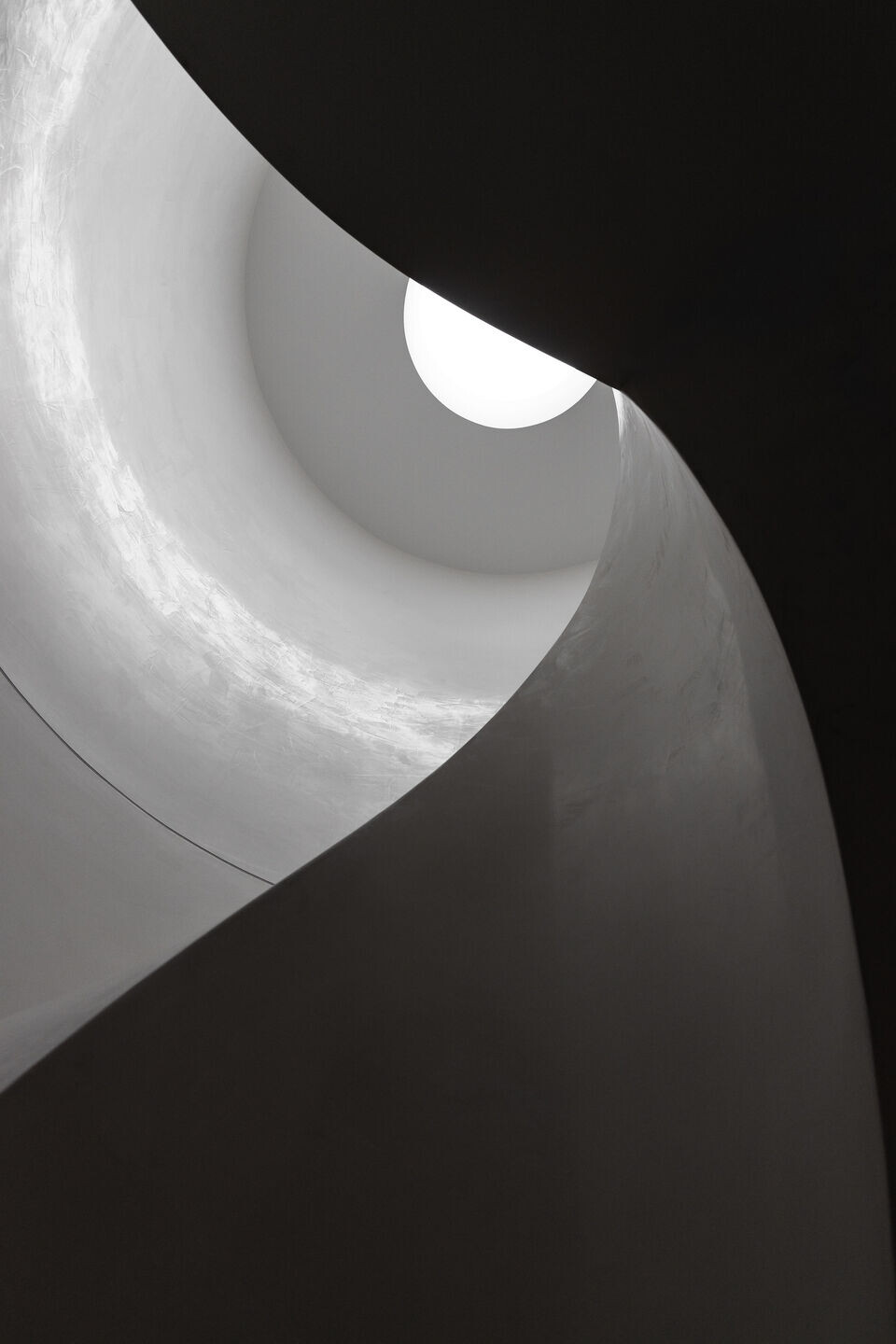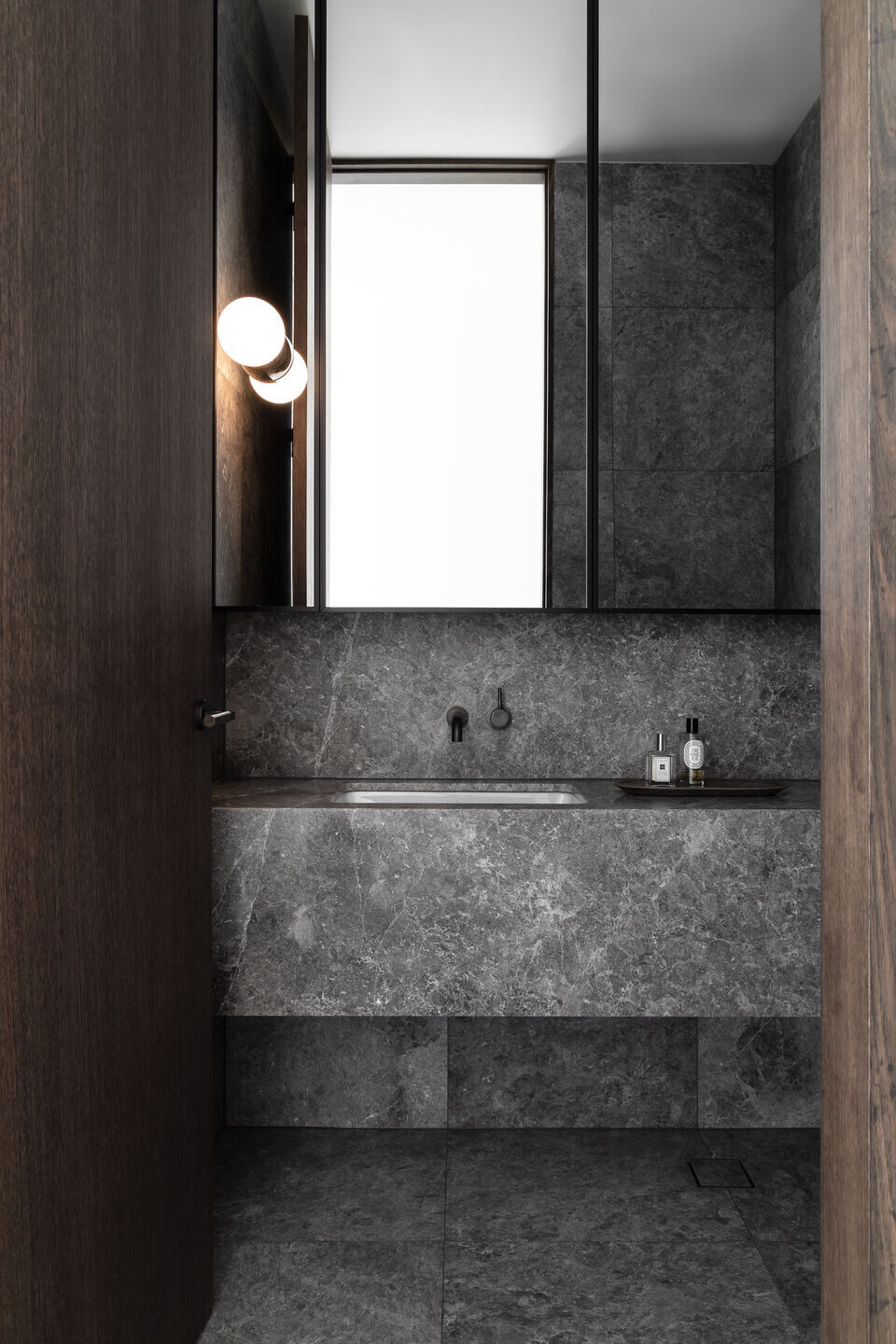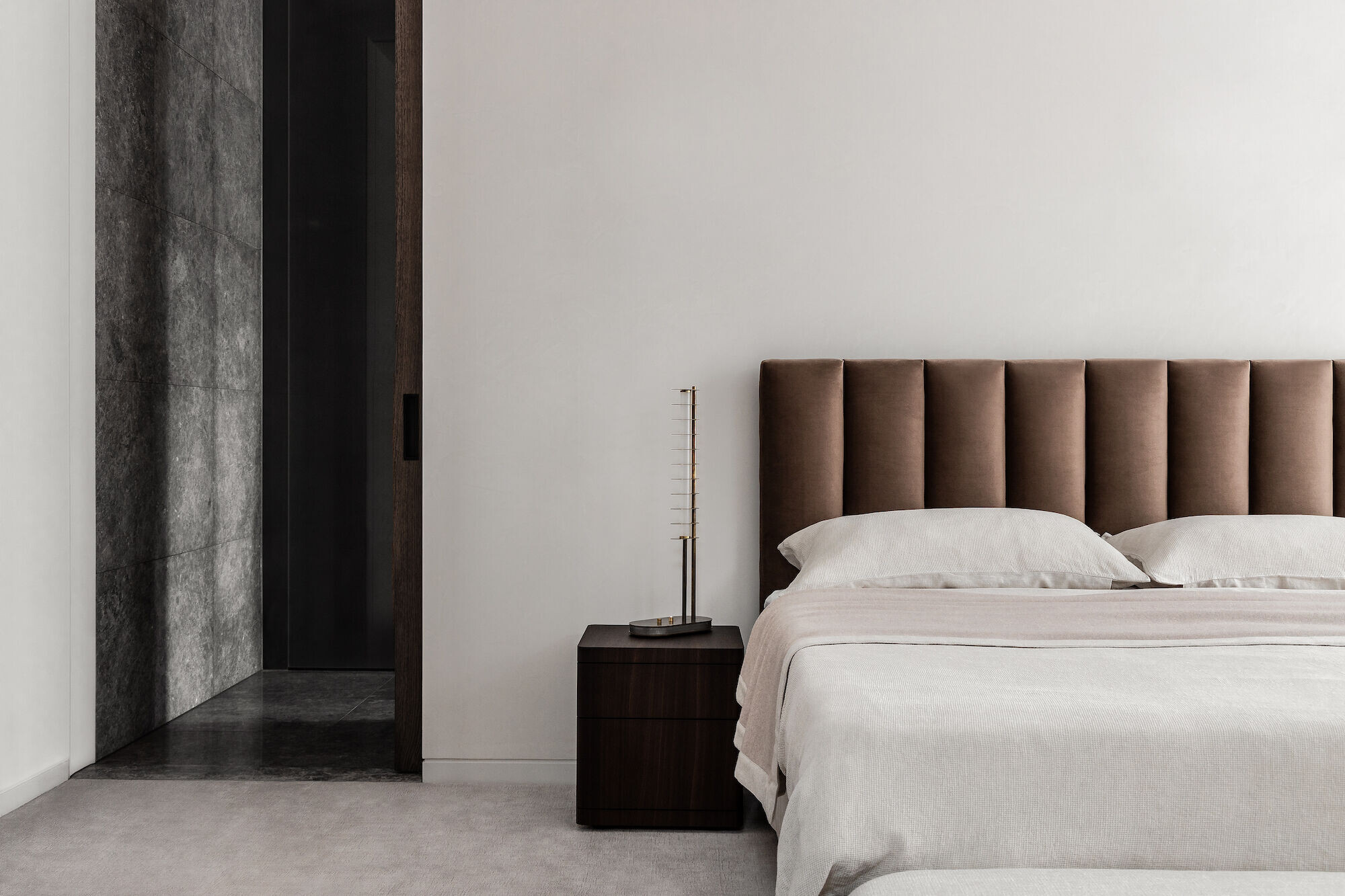 The seamless connection between architecture and interiors is testament to the collaborative relationship between Conrad Architects and Mim Design. Generous in both planning and quality of finish, Armadale Residence presents an elegant contribution to the suburb, harnessed by a high level of detail and consideration, with lasting experiential appeal.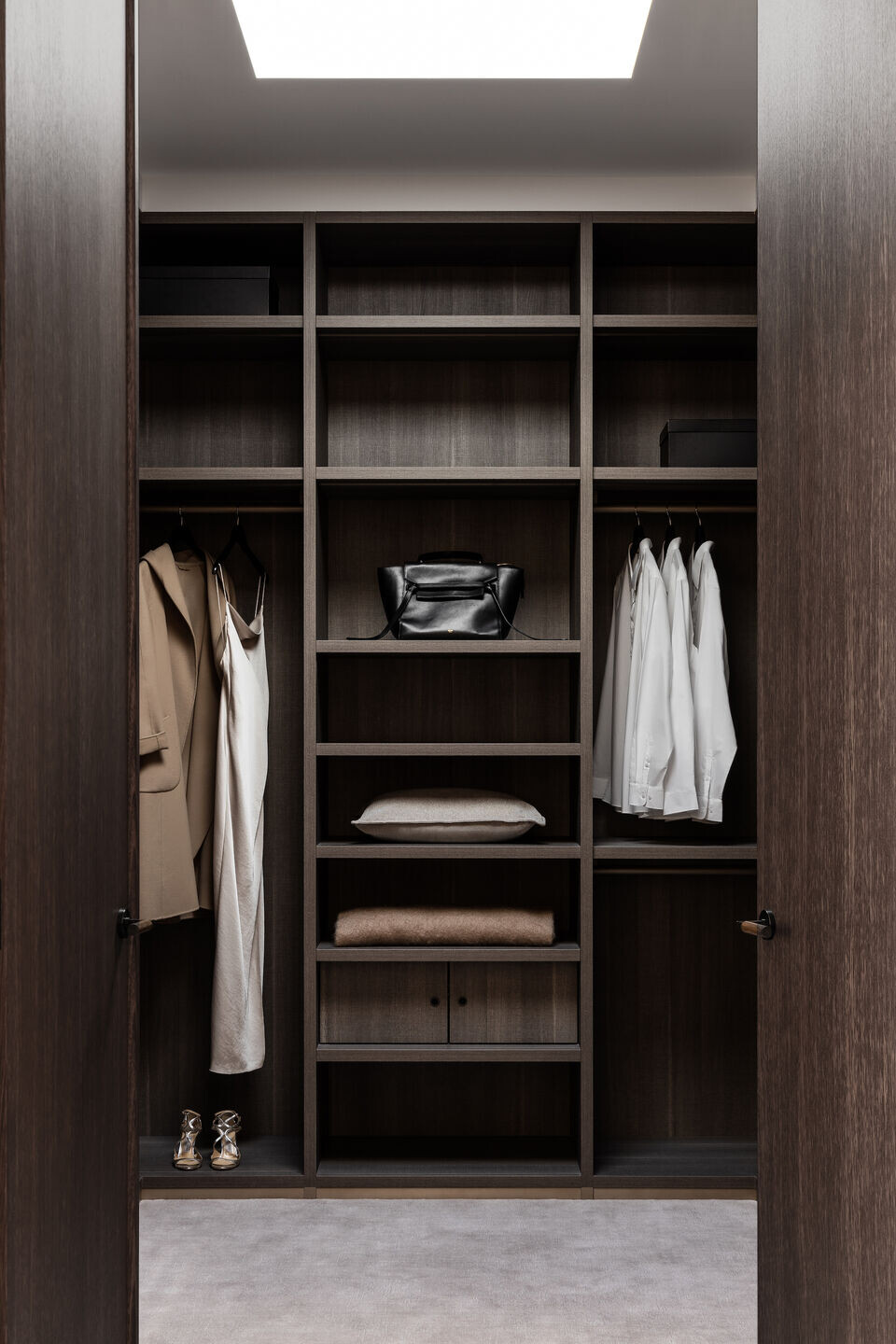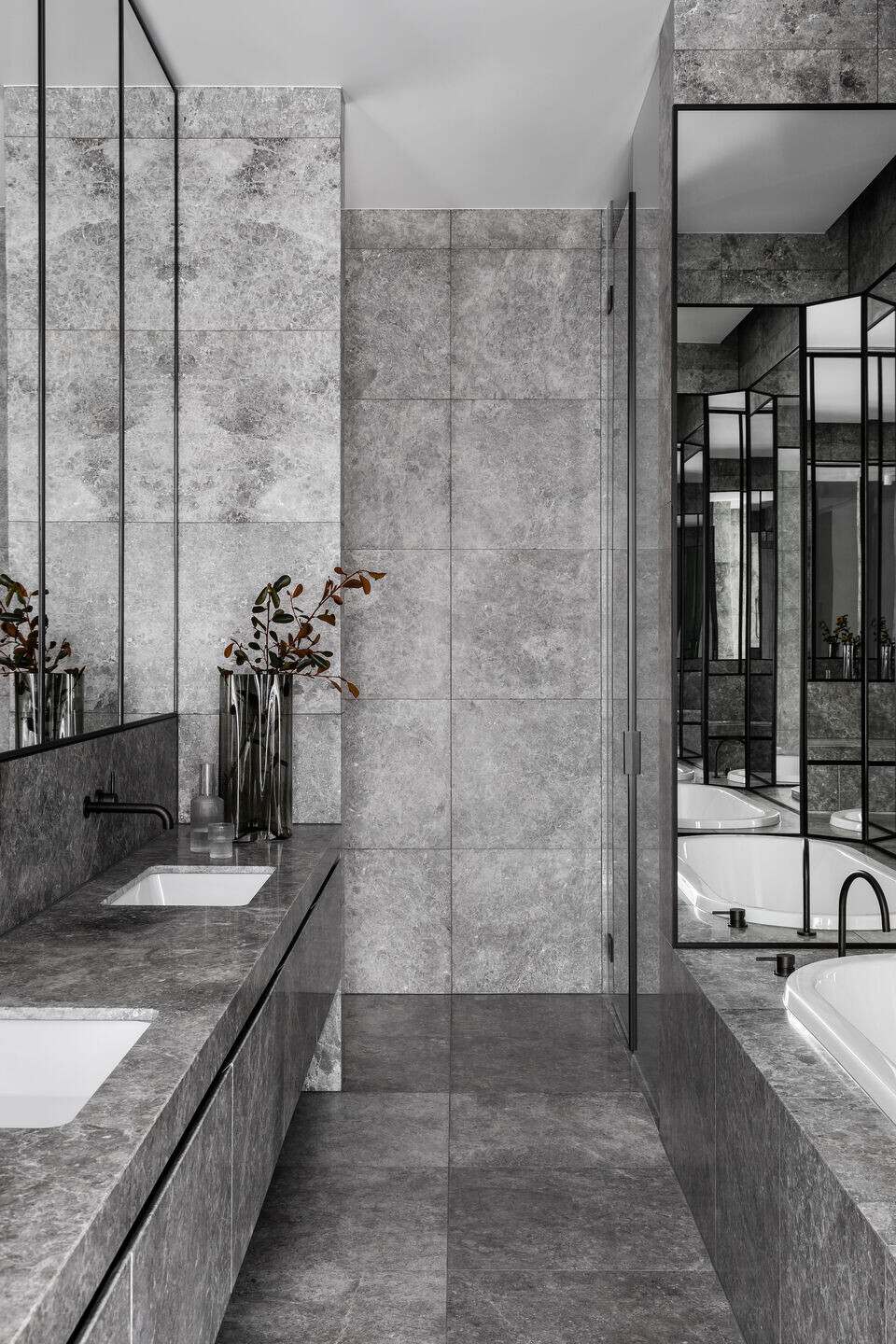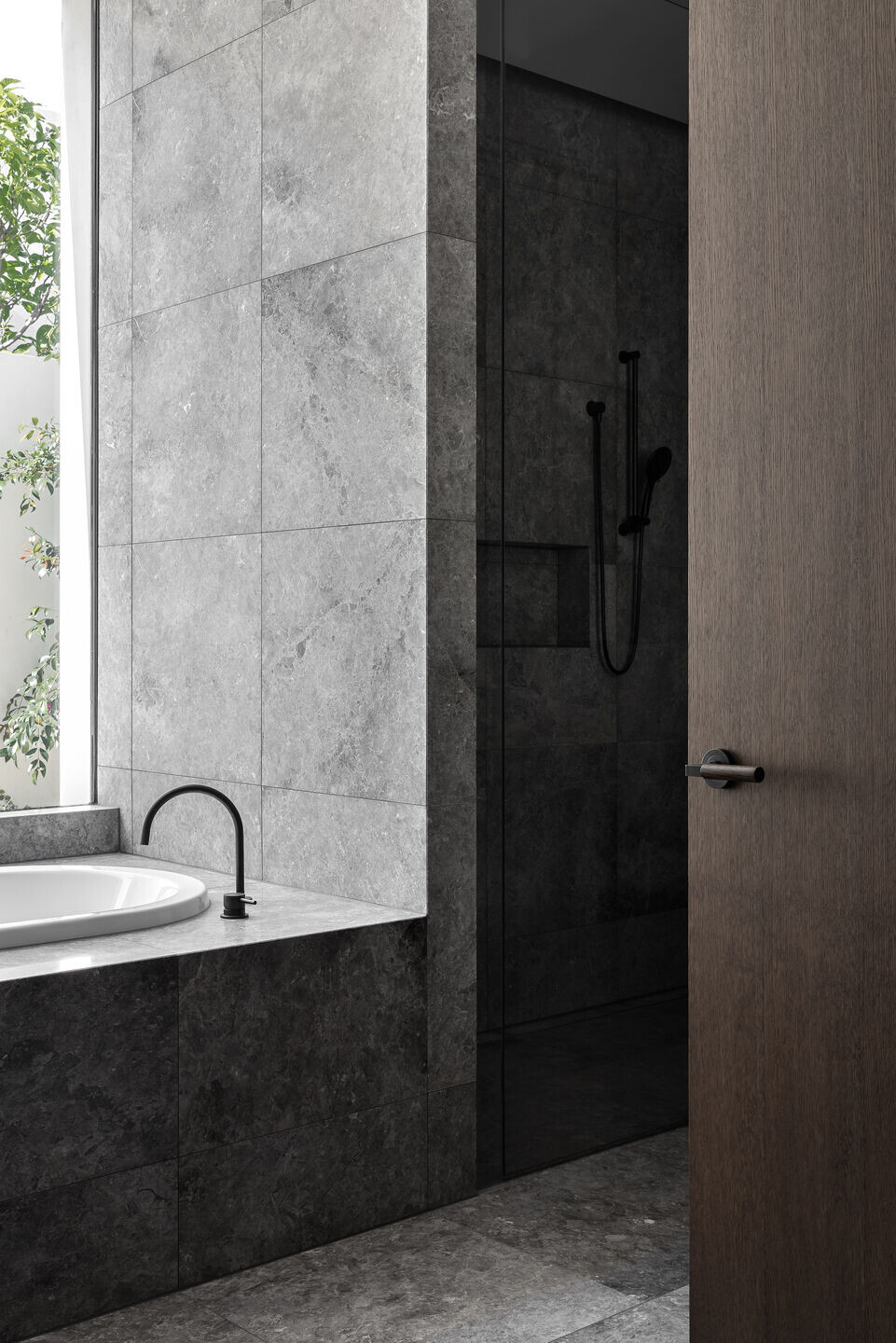 TEAM:
ARCHITECTURE Conrad Architects
DESIGN Mim Design
BUILD BCG Constructions
LANDSCAPE Paul Bangay Garden Design
PHOTOGRAPHY Timothy Kaye