Ashford Farm is located in the characteristic flat agricultural landscape of Belgium. The site is surrounded by meadows, fields and typical agricultural architecture where hangars and sheds are commonplace. This Flemish region is known worldwide for the showjumping business.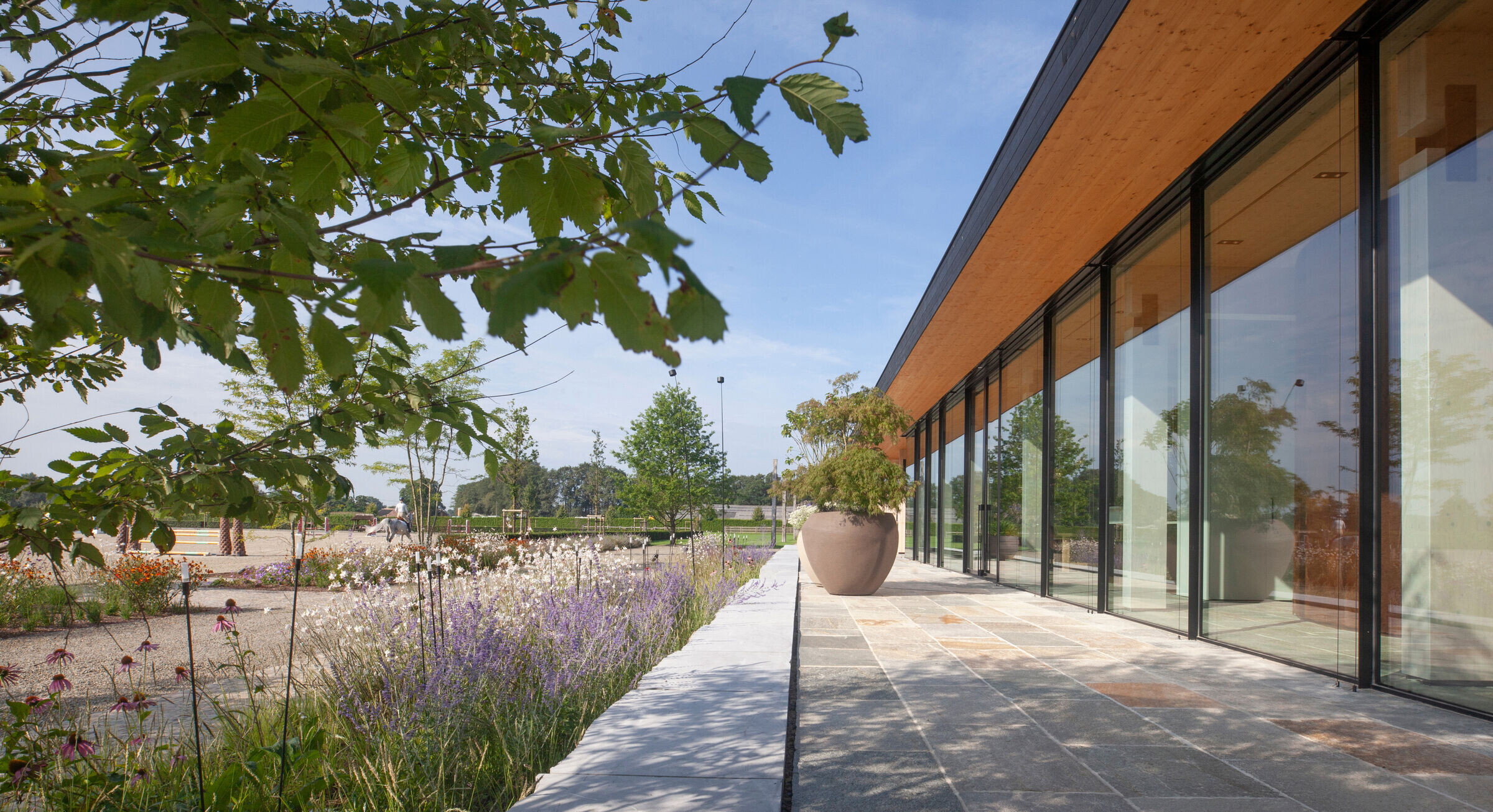 The need for a representative office and reception building became prior. The client wanted a building that radiated an atmosphere of experience and confidence. The building offers a unique architectural and environmental atmosphere, conveying the international and prestigious character that corresponds to the Ashford Farm brand.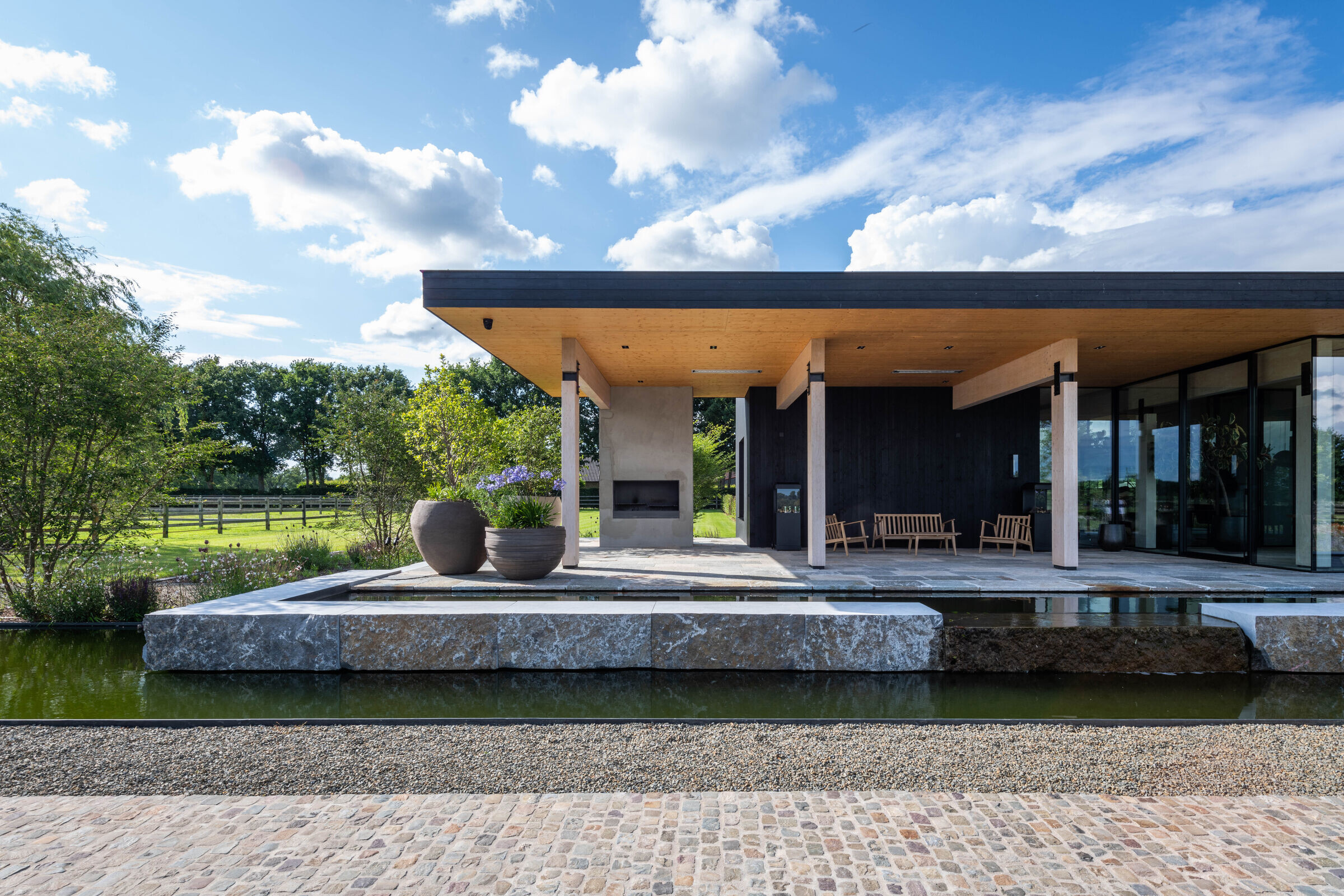 The new office and reception building is the final piece of the "Ashford Farm" site. The project has been respectfully incorporated into a specific rural context. Strategically inserted between the indoor and outdoor arena, the transparent volume, placed on a rough natural stone plinth, offers a unique visual relationship with the business done here, jumping horses.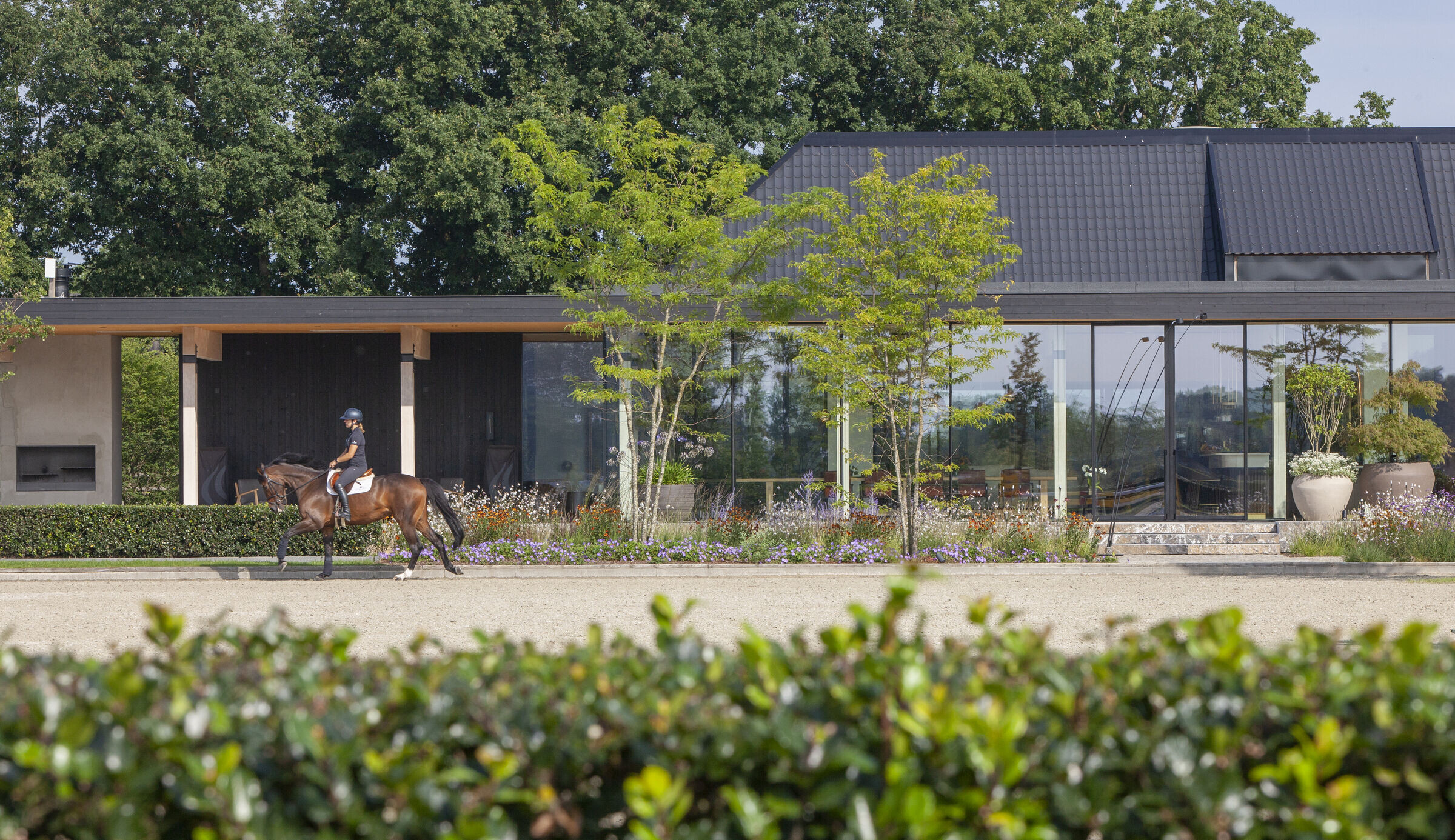 The ground plan provides a richness of spaces and far exceeds the initial ambitions. A porch structure brings rhythm and structure. The entrance is accompanied by two cylindrical volumes clad in cowhide, creating some in-between spaces that fulfill the necessary functions. Further into the building, a large residence area, which feels both homely and businesslike, connects the workstations. The floor is resistant to the sand that falls from the riders' boots and glistens at sunrise along with the minerals present in the natural stone. The dark stained wood outer shell attracts the sun and inside the blond wood brings a warm glow.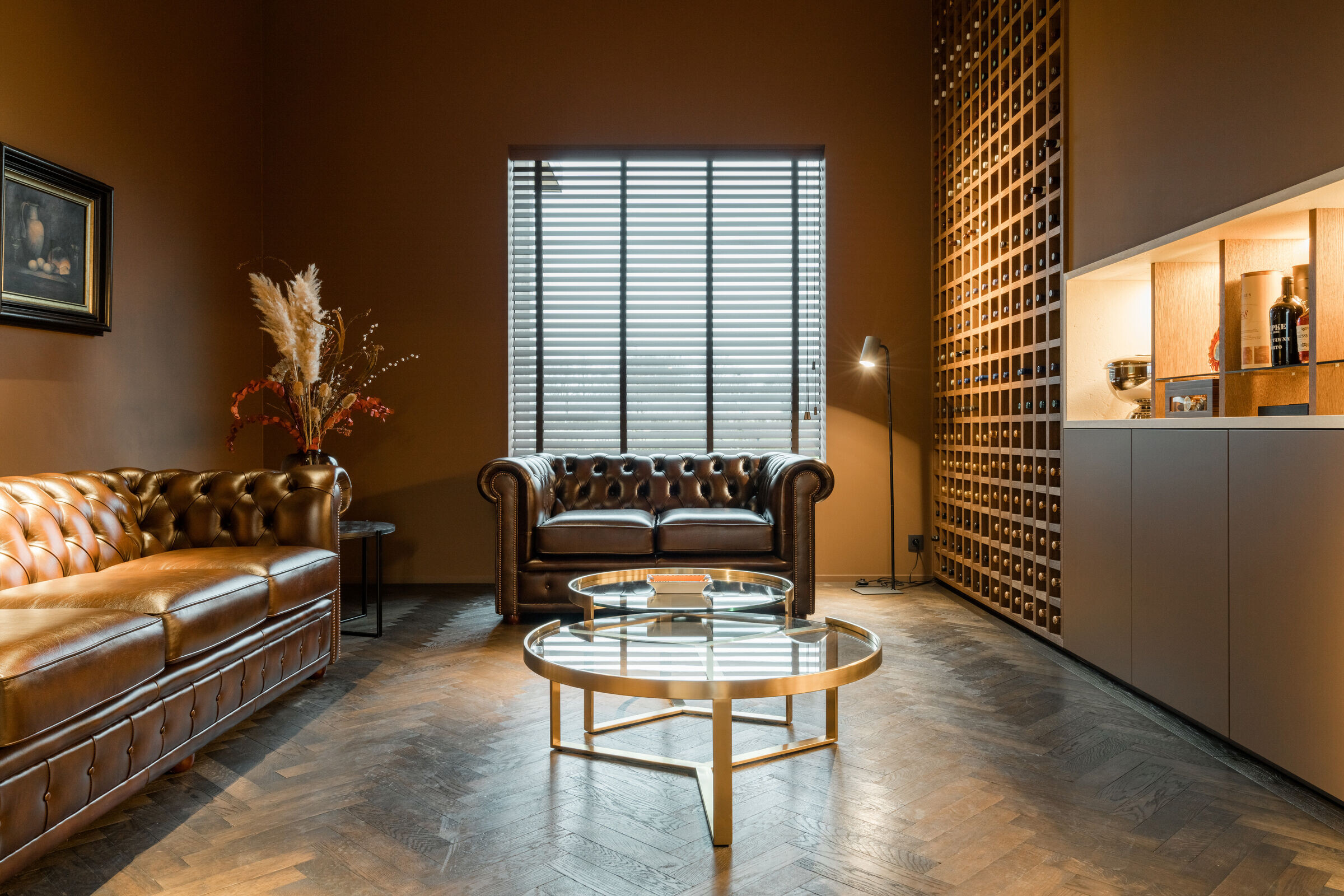 One of the design principles is the seamless merging of the indoor and outdoor spaces. This is articulated in the elevated solid plinth that surrounds the building. The canopy provides protection from the sun and climatological influences on the south side of the gallery. In the west, the gallery opens up and gives place to a wide covered terrace with a barbecue. A water feature completes the design with koi swimming in the reflection of the new building.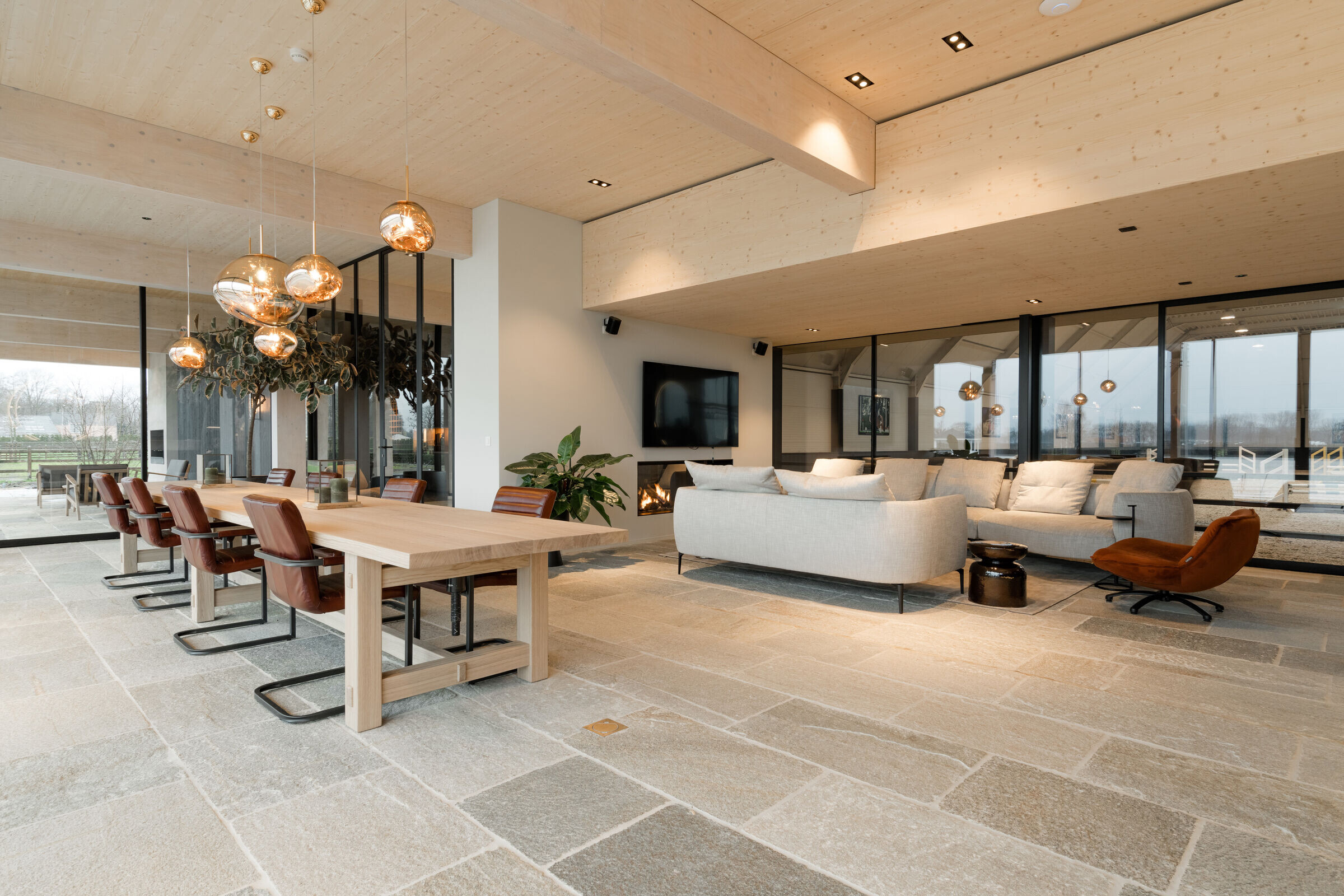 Wood emerges as the material of choice in this project. The high degree of prefabrication of timber frame elements and the use of modules results in very little waste materials and a short construction phase.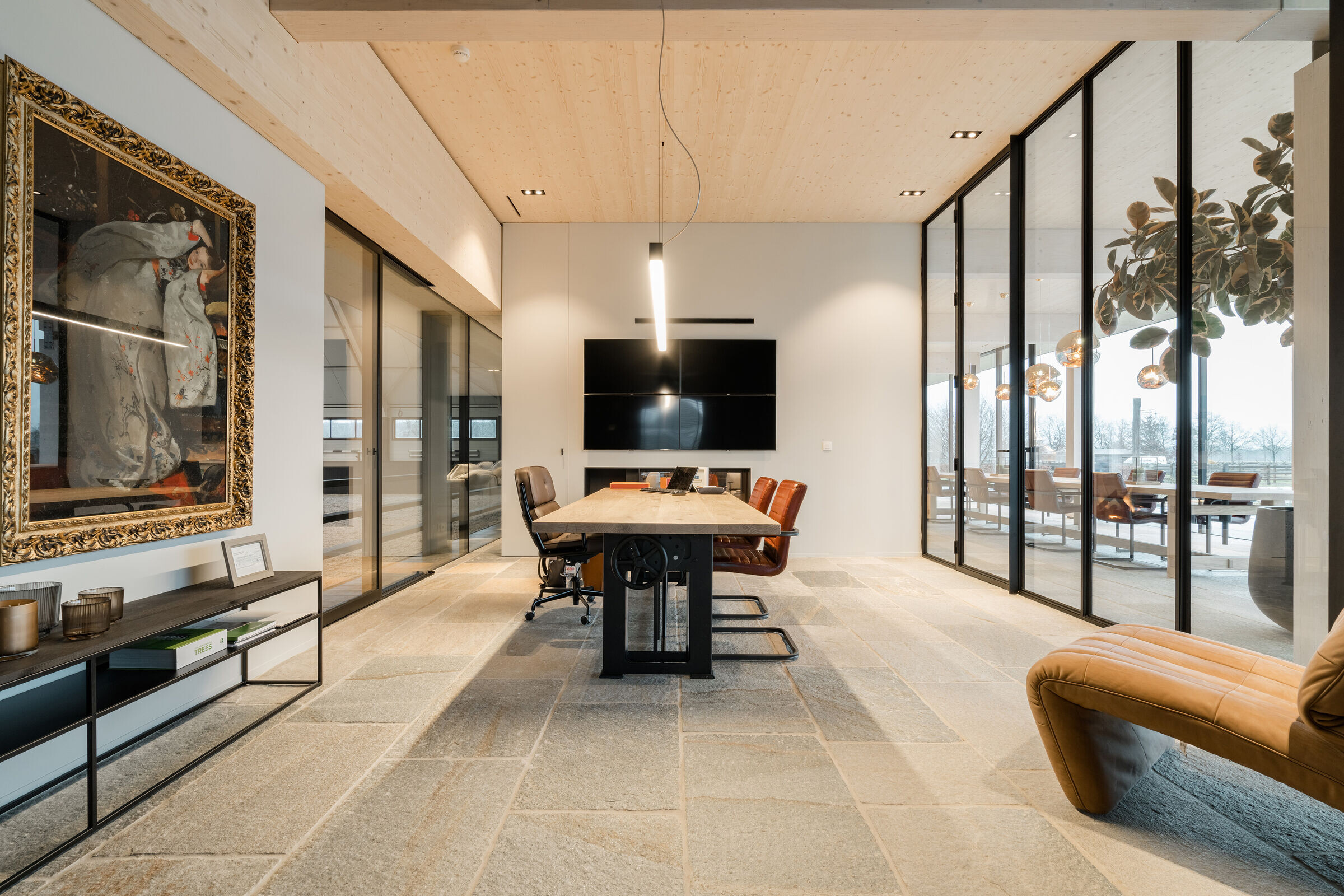 For this project, different renewable energy technologies are combined, namely an air/water heat pump and photovoltaic panels. All rooms are equipped with ventilation units who are completely concealed in cupboards, walls and ceilings.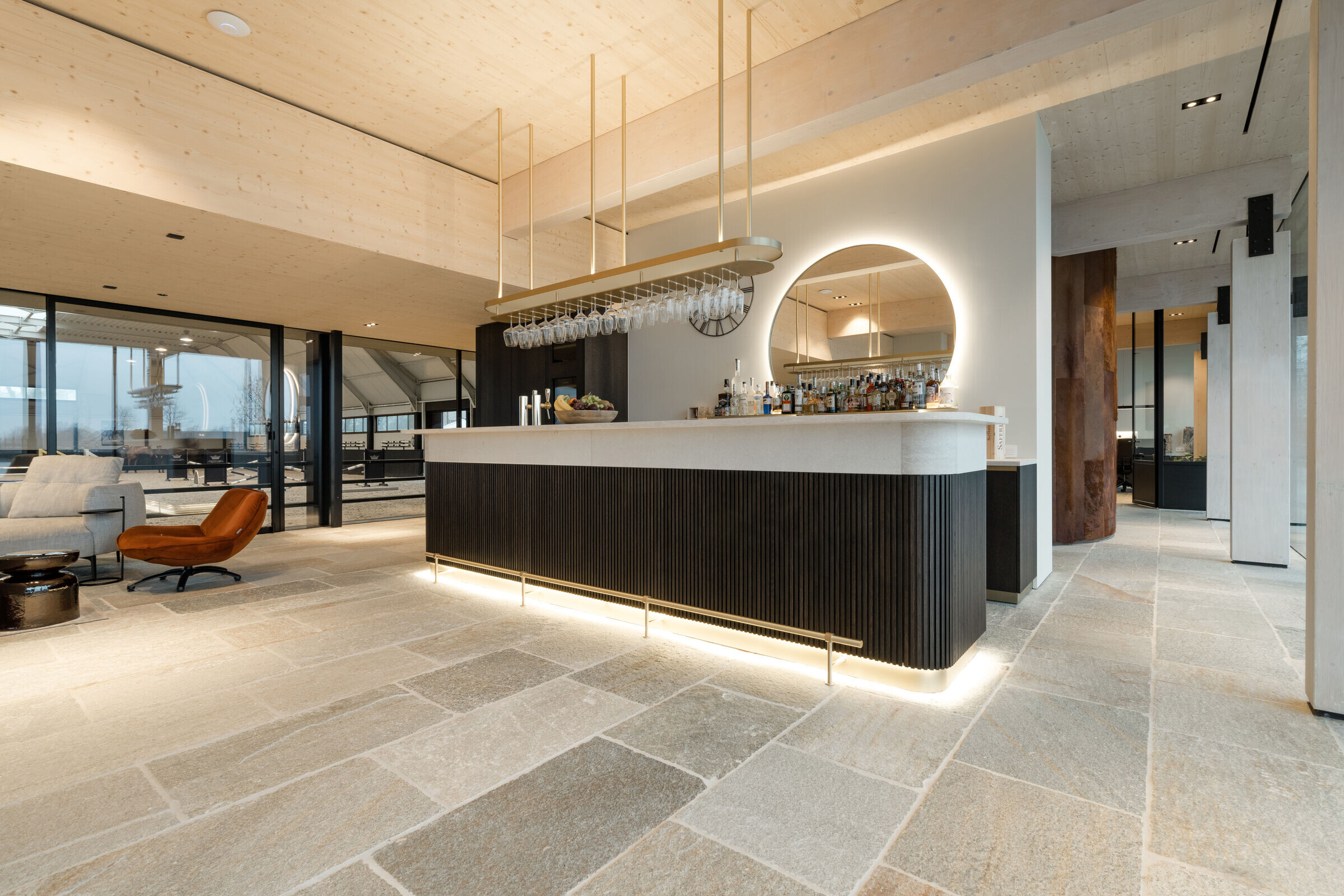 The lighting plan was designed with the same care as the architecture, the interior and the landscape. Each room was equipped with appropriate mood lighting, creating corresponding atmospheres. A domotics system integrates all the electrical equipments, which gives the client control over his estate from the palm of his hand.