What was the brief?
Nestled in the iconic Cliffside of Imerovigli, enjoying splendid views of sunset and sea, this retreat espouses the vernacular building typology of Santorini, skillfully adapted to the harsh natural setting. Five autonomous suites harmoniously blend into the rough, earthy terrain while the only indication of the opulence of living quarters housed therein, are the crystal blue waters of the private pools. Introducing the pared-back luxury of simplicity combined with high-end amenities, White Pearl Retreat welcomes you to an immersive getaway under the Aegean sun.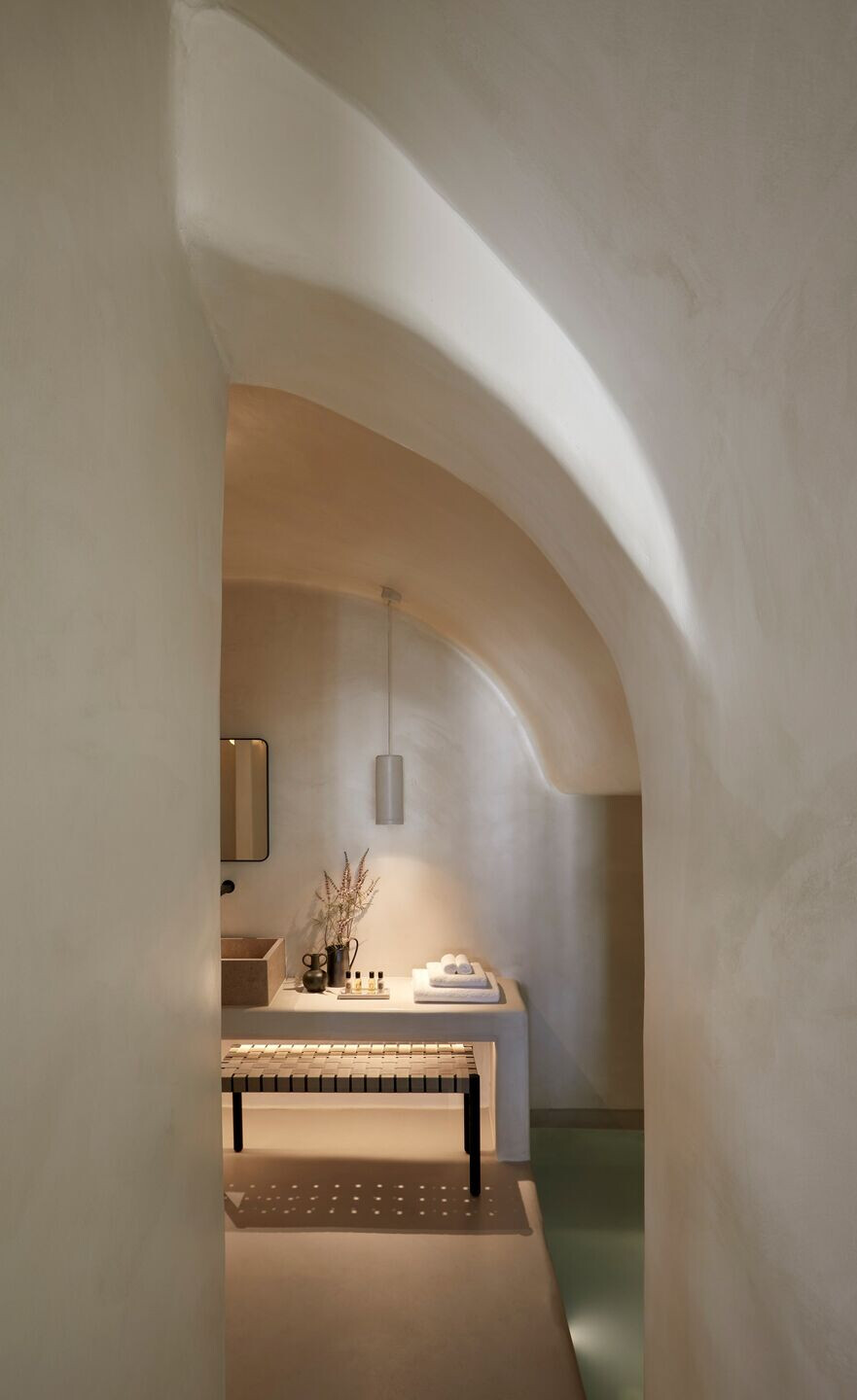 What were the key challenges?
Embracing the sophistication of contemporary minimalism, design eschew exaggeration creating a sensitive balance between richness and restraint.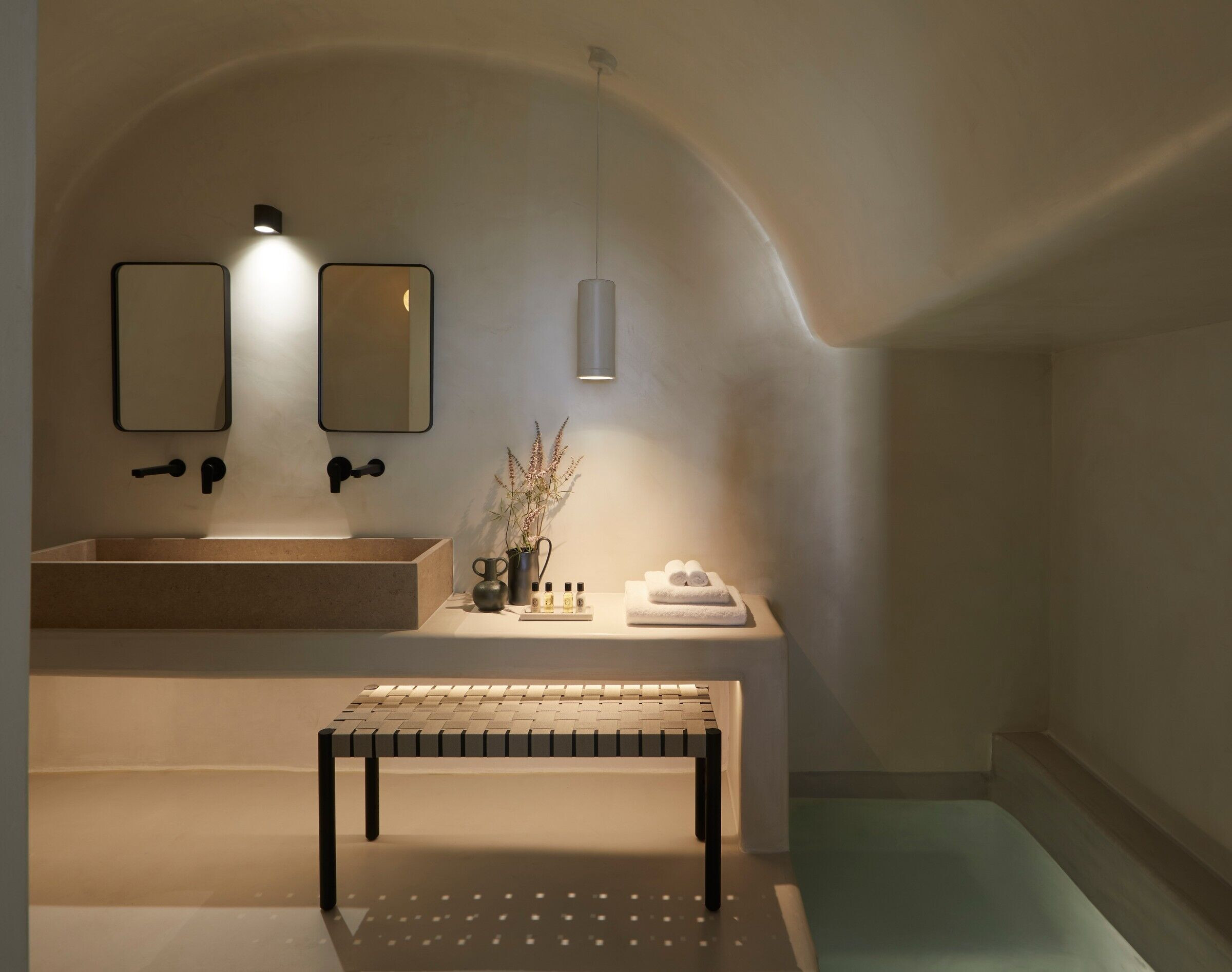 What materials did you choose and why?
Interiors are adorned with natural materials and textures like marble, stone and linen, leading to a sense of belonging, while organic shapes of delicate artisan objects enhance the coherence with the raw landscape. Moreover, "wine" red in the details, referring to the local viniculture, gives rise to a surprising contrast and enriches the muted color scheme, stimulating the reflection of the genuine character of Santorini. Evidence of traditional architecture merges with contemporary tints, attaining a profound continuity of time, as well as a graceful coexistence of the prime and the modern.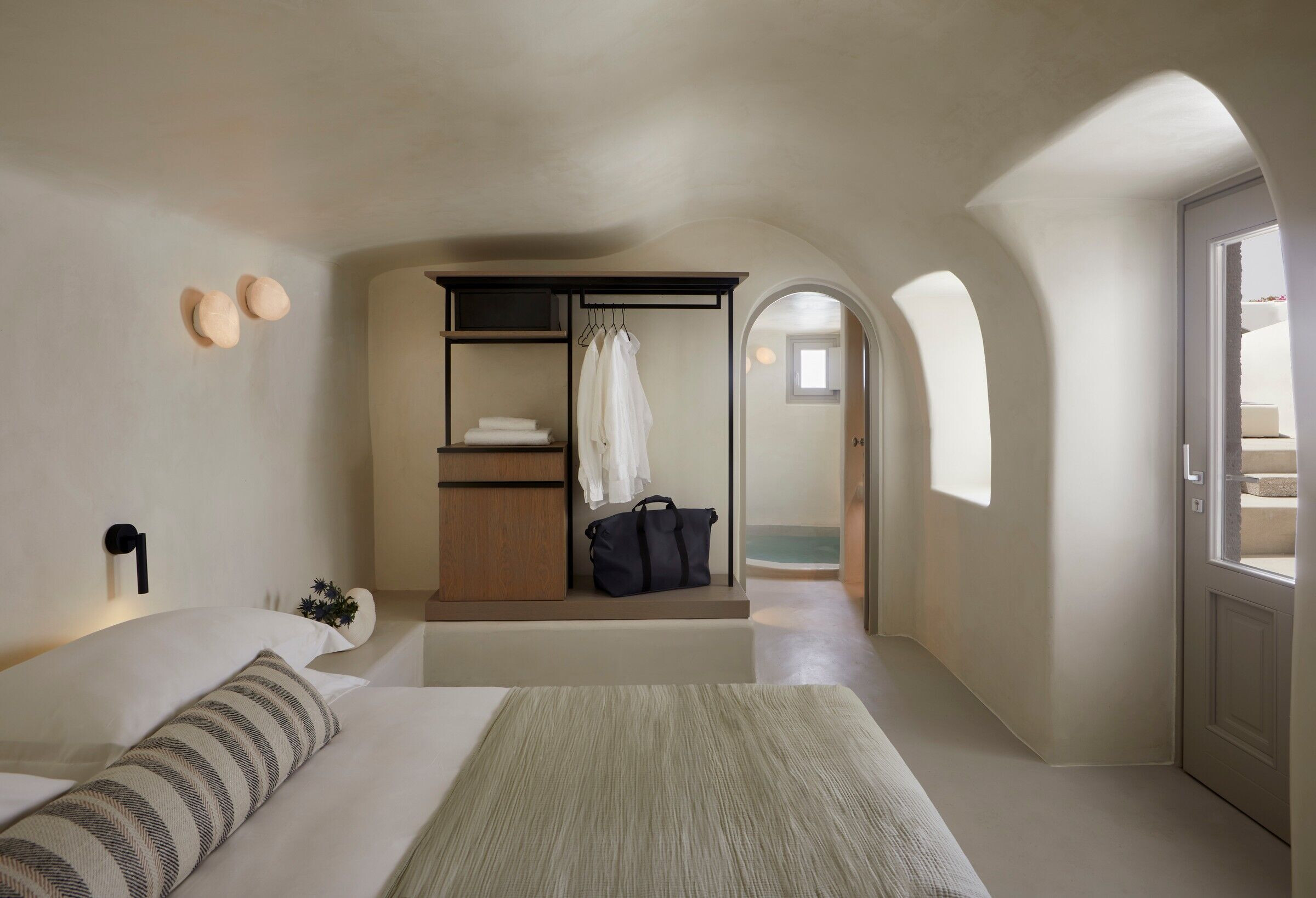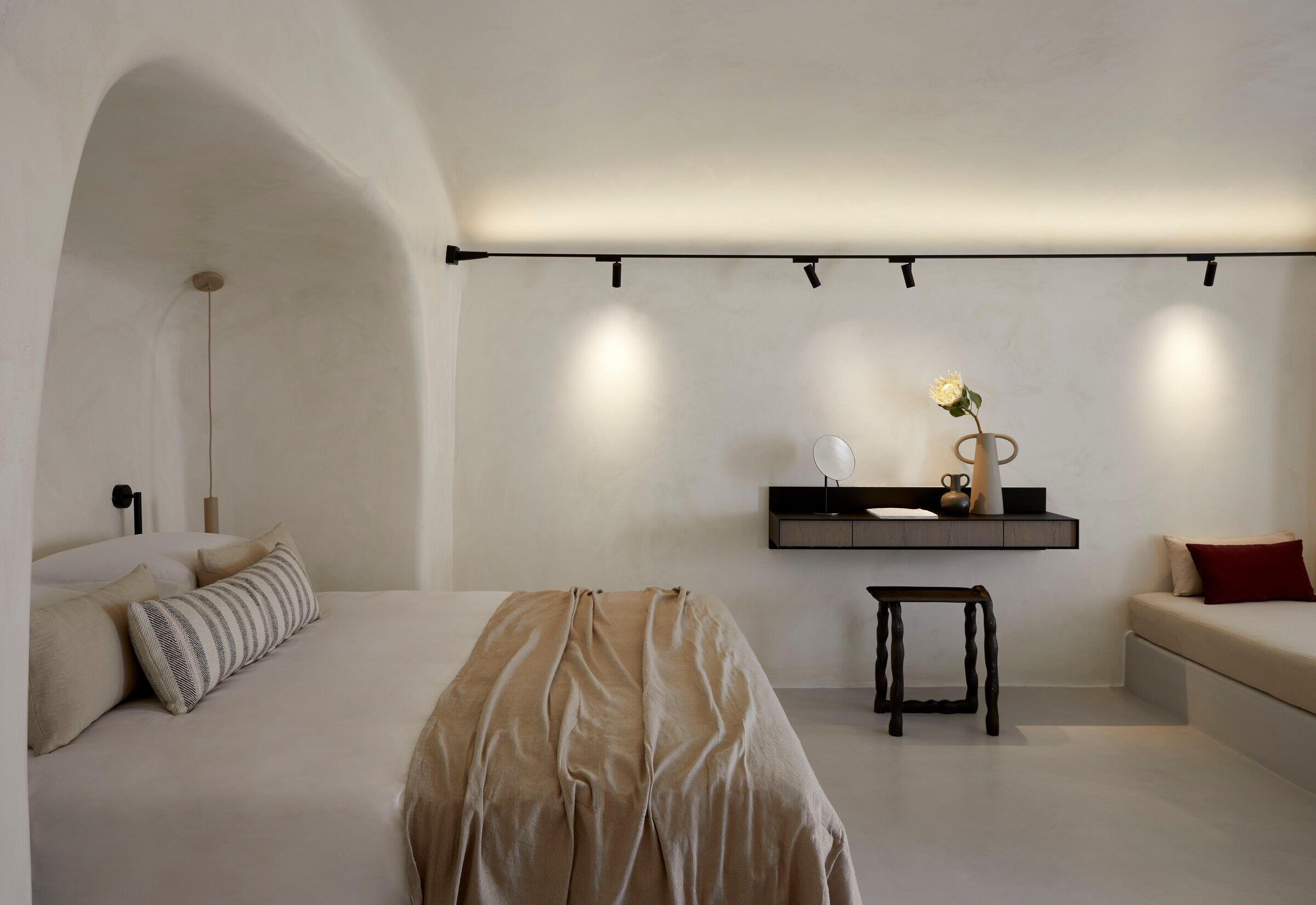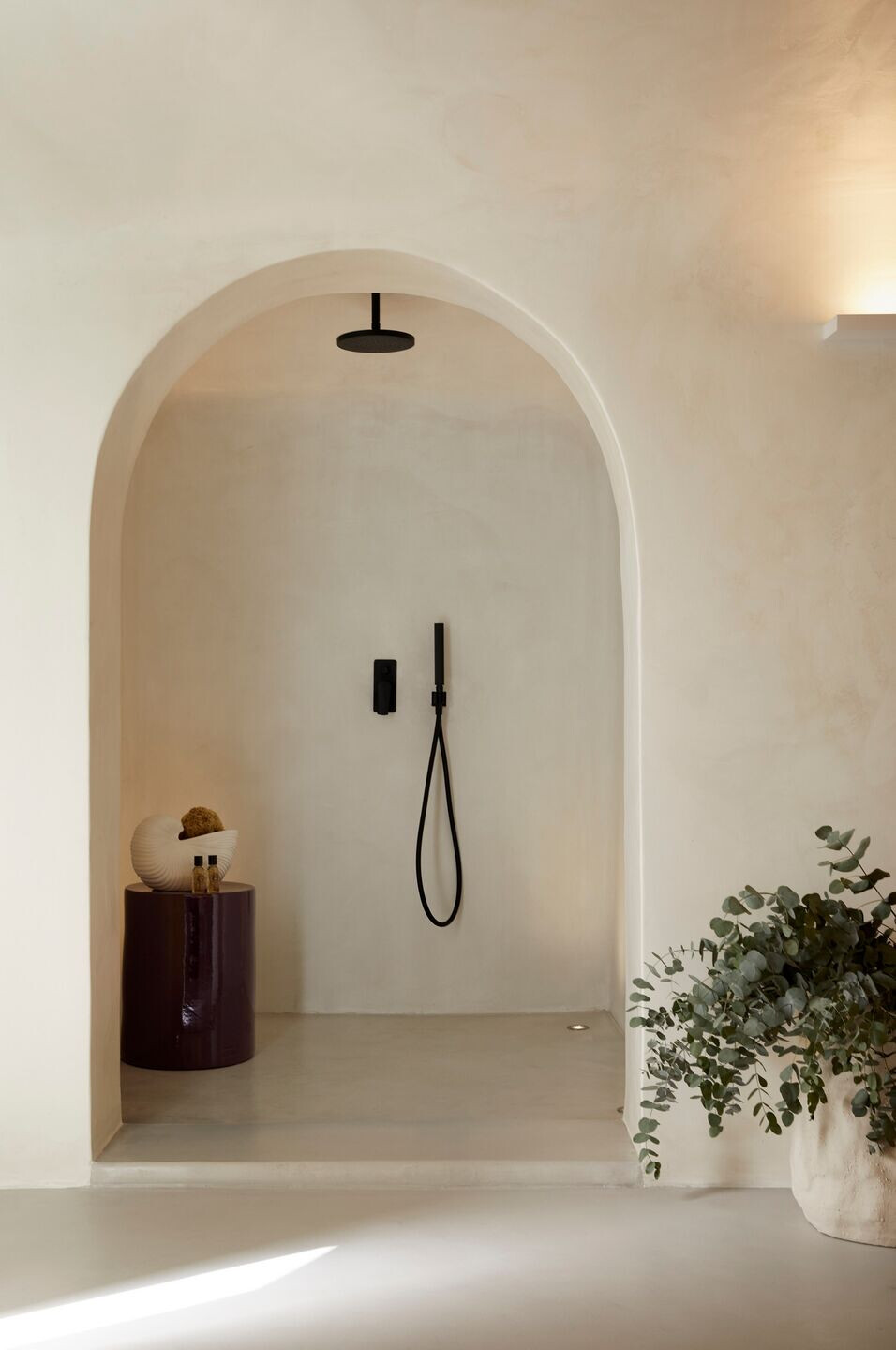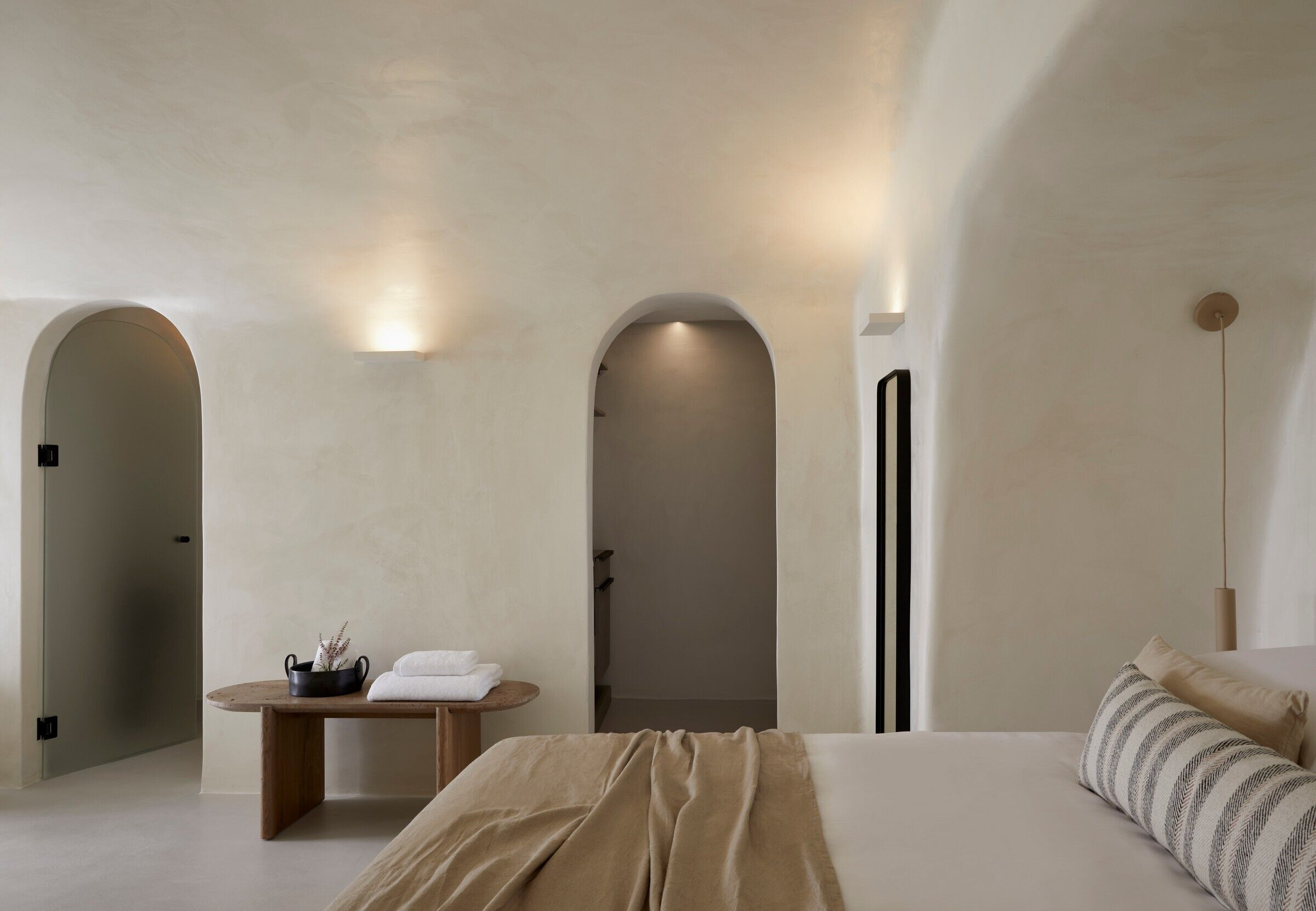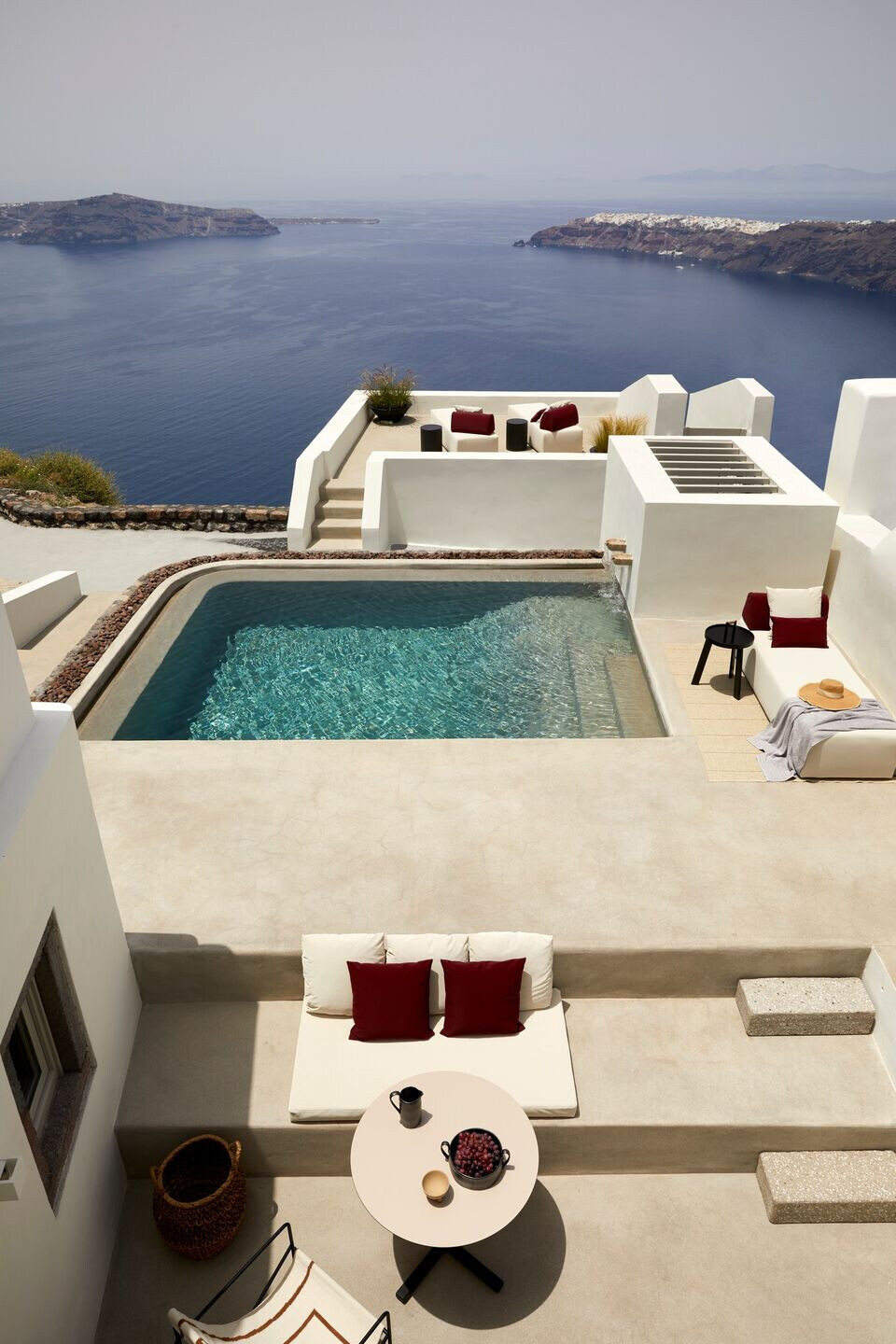 Material Used :
1. Flooring: Pebble (Outdoor And Pool), Cement Mortar (Interior Spaces)
2. Doors: Customade
3. Windows: Customade
4. Interior lighting: Ferm Living, Fritz Hansen, Karman, Carpyen, Zara Home, Viokef.
5. Interior furniture: 101 Copenhagen, Serax, Muubs, La Redoute, Ferm Living, Bahno y Bagno, & Tradition, Brita, Kristina Dam, Sanco, Egem,Urbi et Orbi,Pedrali, Omnia, Olympos Marble, Nitsolas Group